What Cell Phones are Compatible with Truconnect
TruConnect, previously known as TruConnect Mobile, is one of America's leading mobile virtual network operators (MVNO). This wireless carrier offers TruConnect compatible phones and cheap prepaid talk and text plans with 3G, 4G, and 5G LTE mobile data, portable Wi-Fi service plans, Lifeline discounts to eligible members, and delivers nationwide coverage on T-Mobile. Besides, they have a selection of cell phones that comprise basic flip phones to advanced smartphones.
However, if you need reliable devices and affordable internet on the go, TruConnect won't let you down. TruConnect will give you free unlimited monthly texting and calling, in addition to free data through a particular government-sponsored program known as Lifeline. Through this program, you can also qualify for a free government smartphone. Interestingly, there no credit check, no fees, and no bills, to participate in this free program, and the application process is hassle-free.
Moreover, the LifeLine program is only applicable to eligible consumers who can avail the relevant documentation to ascertain eligibility for the program. On the other hand,  only one LifeLine benefit get offered per household. To get a free smartphone and monthly cell phone service, you must follow the income-based, at or below 135% federal poverty level, or program-based eligibility guidelines such as participation in lifeline programs including Medicaid and SNAP.
With TruConnect, qualified LifeLine members can receive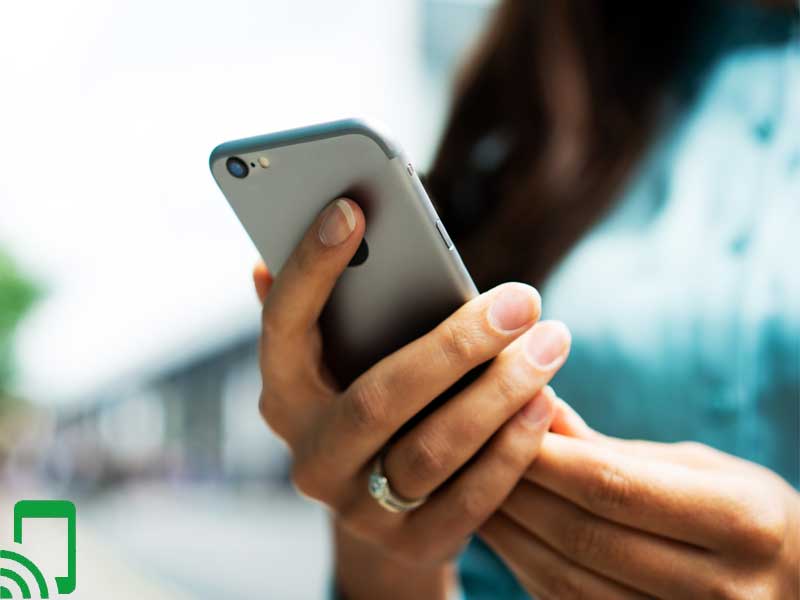 Up to free 1000 minutes per month.
Free unlimited texts.
Up to free 3GB of high-speed data per month .
Unlimited international minutes to Select Countries.
i) Add-Ons
If you finished your talk or data allotment and want more data or minutes, TruConnect provides the following add-ons.
TruConnect Add Voice Refill
For $5, add 500 minutes.
For $10, add 1000 minutes.
ii) TruConnect International Add-Ons
For $5 per month, you can receive unlimited talk to Mexico, China,  Canada, and more than 55 countries.You can call both cell phone and landline numbers. Besides, you are bound to up to ten unique numbers per month. The particular numbers go after30 days.
TruConnect per minute International Rates
For $5, you receive 300 minutes for calling in Mexico.
For $5, you receive 200 minutes for landline calls in Mexico
For $5, you receive 300 minutes for calling cell phones in El Salvador
iii) TruConnect Add Data Refill
For $5, add 500 MB.
For $10, add 1 GB.
What Are Truconnect Compatible Phones?
There are two options involved if you want to use TruConnect wireless service. You can purchase a new mobile phone directly from this company, or you can bring your own phone to use a TruConnect SIM card and plan. If you opt to bring your own phone, ensure that you bring in an unlocked mobile device.
Generally, the unlocked devices are the only ones that have compatibility with TruConnect. TruConnect operates with both the new T-Mobile network and the old Sprint network, so CDMA and GSM devices can work. However, it all depends on the exact model and the location, thus contact customer support and inquire if your phone is compatible with TruConnect.
Alternatively, suppose you decide to purchase the phone directly from TruConnect. In that case, you can choose from basic flip phones to high-end Android smartphones and iPhones from various brands, such as Apple, Samsung, Nokia, Alcatel, Motorola, LG, BLU, Google, NUU, and OnePlus.
1) List of TruConnect Compatible Android Phones
The following comprises TruConnect compatible Android phones directly sold at TruConnect, though the list is infinite, starting from the most to the least affordable.
BLU G50 Plus GSM
LG Aristo 3 GSM
Nokia 1.3 GSM
Motorola E
LG K31 GSM
Motorola G Play
Nokia 3.4 GSM
Motorola G Fast
Samsung Galaxy A21
LG Stylo 6
Google Pixel 4a
Google Pixel 3a XL GSM
Samsung Galaxy A51
Google Pixel 4a 5G
Samsung Galaxy S10e GSM
Google Pixel 5 5G
OnePlus 8 5G GSM
Samsung Galaxy S21 5G
Samsung Galaxy Note 10 GSM
Motorola RAZR 5G
2) TruConnect Compatible iPhones
The following comprises a list of all the iPhones that are at the moment sold at TruConnect. Apart from the devices listed below, other unlocked iPhone models should also be compatible with TruConnect.
Apple iPhone SE
Apple iPhone XR
Apple iPhone 11
Apple iPhone 12 Mini
Apple iPhone 12
Apple iPhone 12 Pro
Apple iPhone 12 Pro Max
3) TruConnect Compatible Flip Phones
Besides having too many Android smartphones and iPhones, TruConnect currently also provides two flip phone models. However, these two models are not entirely compatible with TruConnect, and any unlocked flip phone should also work with Trueconnect.
NUU F4L Flip Phone GSM
Alcatel Go Flip 3 GSM
What Is The Truconnect Compatible Phones Replacement Policy?
For any product or device provided by TruConnect, the customers have the right to have True connect repair or replace cell phones for any failure, defect, or malfunction of any cell phone, handset, or other equipment or product. If you get a free Lifeline program phone selected by TruConnect, you may contact customer service to buy an upgraded phone if you need a phone model with advanced features.
If you lose or damage the device, you may contact customer service for TruConnect replacement rhone to have the phone options and prices. The policy states that if your phone is defective within 90 days of first use.
You return to TruConnect at your own cost within ten days of the lapse of the 90 days, and if the device is not defective due to water damage or physical abuse, the company sends you a replacement cell phone at the company's cost. Notably,  the same phone model may or may not be provided, depending on the availability issues.
How Do You Activate A Truconnect SIM Card?
Immediately you get your TruConnect SIM card. You have a mobile device at hand, whether a free mobile phone, bought TruConnect device, or bring your own device. It must be compatible for you to start the TruConnect activation process. For you to activate your TruConnect SIM card, you can either:
You can visit one of TruConnect's stores and request whether their professionals to assist you.
You can contact TruConnect customer support and let them guide you
Or follow the process below.
Step 1: Put your TruConnect SIM card into your device.
Step 2: Switch your mobile device on.
Step 3: Dial 611.
Step 4: You will get a message, 'Welcome to TruConnect.' If you don't get that message, you need to contact customer care: If you receive the welcome message, you have to set up your APN settings. The process of setting up the APN settings depends on whether you have an iOS, Windows, Android, or Blackberry mobile device.
How Do You Replace A Truconnect SIM Card If Lost Or Stolen?
If your SIM card gets stolen or lost, and you need to have your phone connection back, it's advisable to replace the card with immediate effect. However, SIM cards pack the service provider information and your phone number, so replacement SIM cards must get reprogrammed with the information on the lost card.
To replace a SIM card and reprogram it with your information, you need to go through the steps below.
Contact TruConnect's customer representatives. They can turn off your lost card, and thus no unexpected and unauthorized usage can take place. They can be able to locate the nearest retail store that can offer a replacement SIM card.
Locate TruConnect's store and request them to provide you a replacement SIM card and to reprogram it. You can also proceed online.
The replacement SIM card must get programmed by TruConnect with the correct user info, network settings, and phone number. They can request online, or they can do so in-store. Once the replacement card gets programmed, it will get delivered to you using mail or handed to you in your nearest retail store.
Insert the replacement SIM card. If you cant to make a call, ensure to redo the SIM activation using the process above.
Bottom line
TruConnect is an American top most wireless provider that gives you the freedom to communicate and stay connected to family and friends. It provides you free cell phones using the lifeline account and stocks many Tracfone compatible phones.