Best Cricket Wireless Plans For 2 Phones
Cricket Wireless went by the name of AIO Wireless until AT&T bought the company from its founder and previous owners, Leap Wireless, to become a no-contract subsidiary. Many find Cricket's subscription plans to be a breath of fresh air ever since AT&T's acquisition of the company.
First, mobile services now connect to the AT&T network. Hence, interested customers can head on to the nearest Cricket Wireless location in their area and bring almost any unlocked phone. Just remember that the smartphone can use GSM wireless hardware. Another advantage to using Cricket Wireless' services is that the firm offers a range of plans to fit just about any budget.
Check out the Cricket Wireless website and you can choose from a range of different mobile subscription plans. Out of the many options offered by the mobile service carrier, interested customers can take advantage of the Unlimited Plan (Multi-line) if they have two phones.
The Cricket Wireless Unlimited Plan (Multi-line)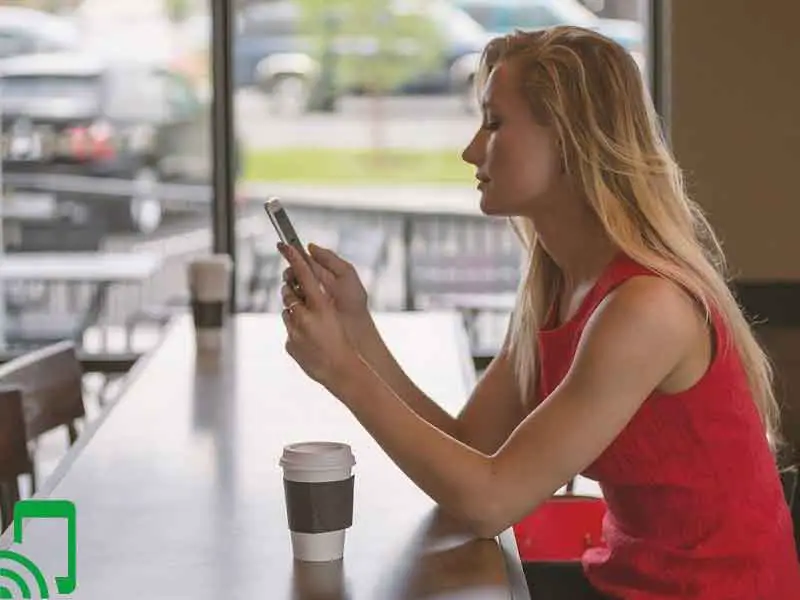 Opting to choose the Cricket Wireless Unlimited Plan (Multi-line) for two phones requires interested customers to pay $80 per month with an additional upfront cost of $19.98. You can also add up to an additional two more phones to pay only $100 per month. As a result, you can receive up to $150 discount for the entire plan.
What's included in the plan?
The Unlimited Plan from Cricket Wireless has plenty of benefits and features. For starters, customers can get unlimited high-speed data to and from the US, Canada, and Mexico with a required minimum of 50% usage for the US. Next, users can take advantage of unlimited calls to and from the US, Canada, and Mexico with a required minimum of 50% usage for US customers. There's also unlimited texting with picture and video messaging from the US to 37 listed countries.
Data speeds of the Unlimited Plan can go up to 3 Mbps. There's also an included perk wherein users can stream up to 1.% Mbps at 480p resolution. After the user reaches the 22 GB data usage limit, Cricket Wireless may temporarily slow connection speeds.
Interested customers may also opt to add an additional $10 per month to gain up to 10 GB of high-speed mobile hotspot usage. Just like using normal data usage, exceeding the use of the mobile hotspot will reduce speeds to 128kbps.
Recommended Article: Jitterbug Phone Plans Verizon 
Additional Features and Benefits of the Unlimited Plan
Aside from the unlimited call, text, and use of data up to 22 GB, there are also other features included in the Unlimited Subscription Plan from Cricket Wireless. It also includes the use of call waiting, call forwarding, voicemail, and 3-way calling.
Customers can also opt to apply add-on features to their plan. These include Cricket Protect, additional 1 GB of data, the use of the mobile hotspot, Cricket International, and a free trial to Deezer.
Recommended Article: How to Replace A Qlink Wireless Lost Phone
Opting to take advantage of the Cricket Protect feature requires the payment of an additional $7 per month. This feature will cover the phone from theft, damage, loss, and many more. Aside from the Cricket Protect advantage, there's also the addition of adding a mobile hotspot to the acquired service for an additional $10 per month.
Next, adding 1 GB of data at the top of the allotted 22 GB data usage will require customers to pay an additional $10 per month. All left-over data will automatically expire by the end of the monthly billing cycle.
As for the Cricket International feature, there's a $5 and $15 option for this advantage. The price depends on the country the user wants to call using the subscription plan. Opting to take advantage of this plan grants the customer unlimited calling to international destinations. Cricket Wireless allows calling to landline numbers located in 35 countries.
Interested customers who want to use the $15 option will have an additional benefit as it includes 1,000 minutes of calling to international mobile numbers found in 31 countries. There's also unlimited picture and video messaging to a list of 35 countries on top of the 1,000 minutes of free international mobile calls.
The Unlimited Extra Advantage
Aside from using the standard features coming from the Cricket Wireless Unlimited Plan, interested customers who don't mind spending an additional amount of money can opt for the Unlimited Extra advantage. With this upgraded plan, users will pay an additional $5 to the costs of the regular Unlimited plan.
In doing so, customers can now take advantage of faster 4G LTE speeds instead of data usage speeds capping at 3 Mbps. However, video streaming remains at SD 480p resolution.
Recommended Article: Can You Bring Your Own Phone To Qlink
Phone Selection
If you want to take advantage of the plans offered by Cricket Wireless, you can opt to bring your own phone. However, the device should be an unlocked GSM phone. On the other hand, you can choose from a list of free phones to go with your plan. Let's take a look at these free phones in more detail.
1) Moto e5 Cruise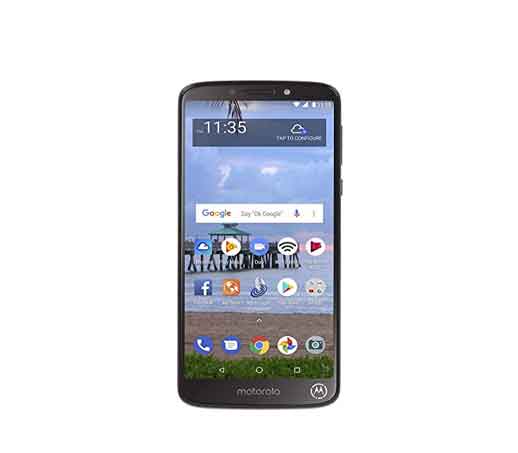 Even though other mobile carriers found the Moto e5 Cruise first, it made its way to Cricket soon enough. It ticks all the right boxes for the budget-conscious user. This smartphone has a modest Qualcomm Snapdragon 425 to handle the processing and 2 GB of RAM to deal with tasks. With these figures, it may not be the best in providing a lag-free experience, but it's decent enough for opening one app at a time.
As for its design, the E5 Cruise looks exactly like its sibling, the Moto E5 Play. Cricket customers may get a special edition wherein the company's logo is found at the rear of the unit where the Moto logo should be located. Aside from the unique elements in its appearance, there's also the basics such as the front and rear cameras, and an LED light indicator for notifications.
The screen has large bezels which are to be expected for a budget-friendly phone. A 5.2-inch HD IPS LCD capacitive screen greets any user every time as it touts a 1280 x 720-pixel resolution with 282 pixels per inch density. Again, the screen is decent enough for most casual users.
Looking at the rear, there's an 8MP snapper with a  f/2.2 aperture and a front-facing selfie camera with 5MP and front LED flash.
2) LG Stylo 6 Unlocked Smartphone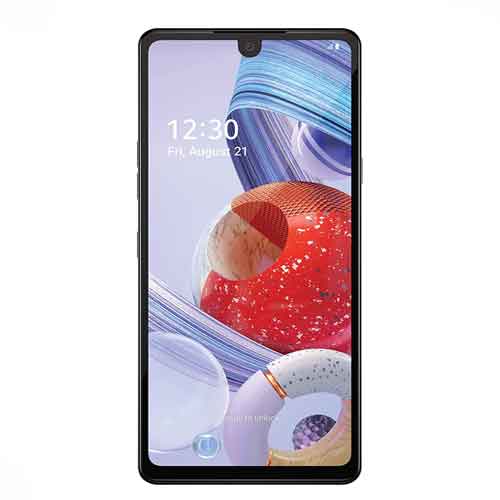 Another smartphone aimed at the budget-conscious market is the LG Stylo 6. This Cricket Wireless exclusive phone won't hurt wallets too much but it doesn't give anything that'll knock socks off either. There's one glaring weakness of this phone and it's the lack of a fingerprint sensor which is now a common feature for phones in this price range. However, it doesn't mean that everything about this phone is bad.
For starters, it does have slim bezels surrounding the screen for a larger real estate compared to other budget-friendly phones. The 6.8 inch IPS screen is also large enough for watching videos at HD resolution. Look at the back and there's the decently performing single lens camera with a front-facing selfie snapper up front.
The camera performance won't generate buzz in the smartphone industry but it still performs well under the right conditions. Like the Moto e5 Cruise, the LG Stylo 6 also has the Mediatek MT6765 Helio P35 (12nm) chipset mated to 3GB of RAM.
3) Alcatel Tetra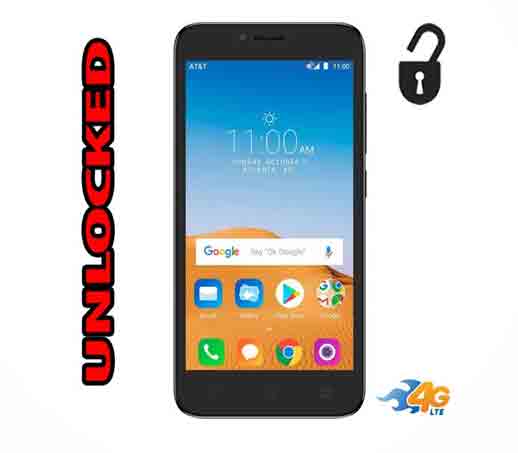 Cricket Wireless is recently piling on the budget-friendly smartphones and the Alcatel Tetra is no exception to that notion. In fact, it's one of the cheapest mobile phones you'll find in today's market. With its inexpensive price, users will also get low-end specs, features, and performance.
To start, the phone has a 5-inch screen with an 854 x 480-pixel resolution. It doesn't have a Gorilla Glass protection and screen brightness suffers under bright light. The quad-core MediaTek chip decently performs for calls and texts but may already give a lag-filled performance when opening certain apps like Facebook or Twitter.
Interested customers who want to take advantage of this phone won't have enough storage to play around with thanks to its internal capacity of 16GB. Lastly, the 2,050mAh should keep the battery alive for the entire day provided that no other apps besides the stock Android messaging tool are opened.
4) ZTE Overture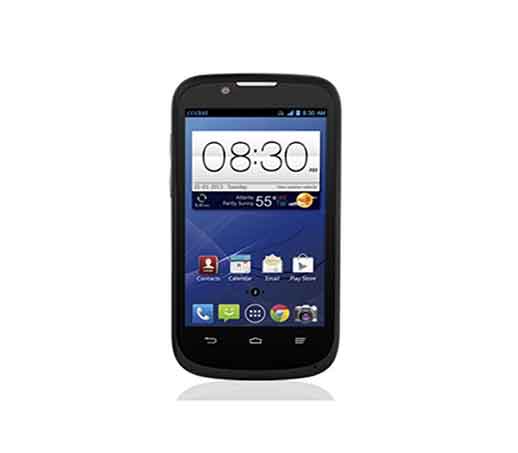 Just like the Alcatel Tetra, the ZTE Overture presents low-end specs, features, and performance aimed for people who are in a very tight budget. It presents itself with the Qualcomm Snapdragon 210 chipset mated to 2GB of RAM. It also has 16GB of internal storage out of the box and is lessened by bloatware. There's still an option to expand the memory with the help of a microSD card.
It does, however, have slightly better battery life than the Alcatel Tetra. The Overture has a 2,115mAh battery which could help users eke out more use for the day. As for the 5-inch screen, ZTE's smartphone also offers an 848 x 480-pixel resolution.
5) ZTE Blade A7s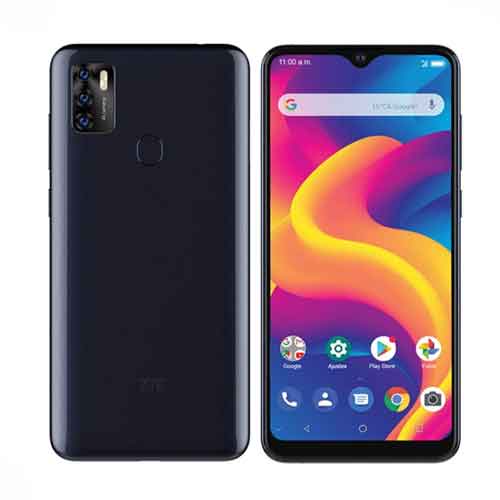 The ZTE Blade A7s is happily located at a slightly higher position than other budget-friendly models offered by Cricket Wireless. For this model, it has the Octa-core (4×1.6 GHz Cortex-A55 & 4×1.2 GHz Cortex-A55) coupled to 3GB of RAM and 64GB of internal storage capacity. Users can also expand the internal storage by way of using a microSD card.
One of the better features found on the Blade A7a is the rear camera. It has a 16MP resolution which is slightly better than many of the 8MP snappers found in this price range. However, users are still going to make do with the 8MP selfie camera at the front. It also has a large 4,000mAh battery life and a screen resolution of 1560 x 720 pixels.
Bottom Line
If you're new to Cricket Wireless, then know there are ways to take advantage of the Unlimited Plan. Keep in mind there are fees when transferring lines from a different mobile service carrier (excluding those coming from AT&T) along with opting for a new subscription plan. If you're already an existing Cricket customer but you have a lower plan than the Unlimited Plan, you can opt for an upgrade but there's a $25 additional charge for the upgrade fee.