Where to buy T-Mobile Phones in 2021
T-Mobile is ranked as one of the top 4 major service providers in the US. Since it's existence back in 1999, there have been lots of changes from the type of network technology, plans, and much more with efforts to deliver better services in the US and beyond. There are many types of T-Mobile phones in the Market and I will help demystify on where to buy T-Mobile phones in the US.
Finding a T-Mobile phone has never been much easier with the introduction of online eCommerce services. Most T-Mobile phones sold on these platforms are actually very affordable and they come with a wide range of benefits and assurance. Compared to offline retail stores, online stores have taken over when it comes to buying products ranging from electronics and much more. The T-Mobile compatible phones can also be found in several retail stores near you but make sure that it comes with a warranty and are assured of refund or replacement in case it is faulty.
This article will teach more about the best places to buy T-Mobile phones. We will also review on benefits that come with the T-Mobile phones and whether contract or no contract phones are a better option. Read more below to learn everything required to know when buying the T-Mobile phones
Why should you buy a T-Mobile phone?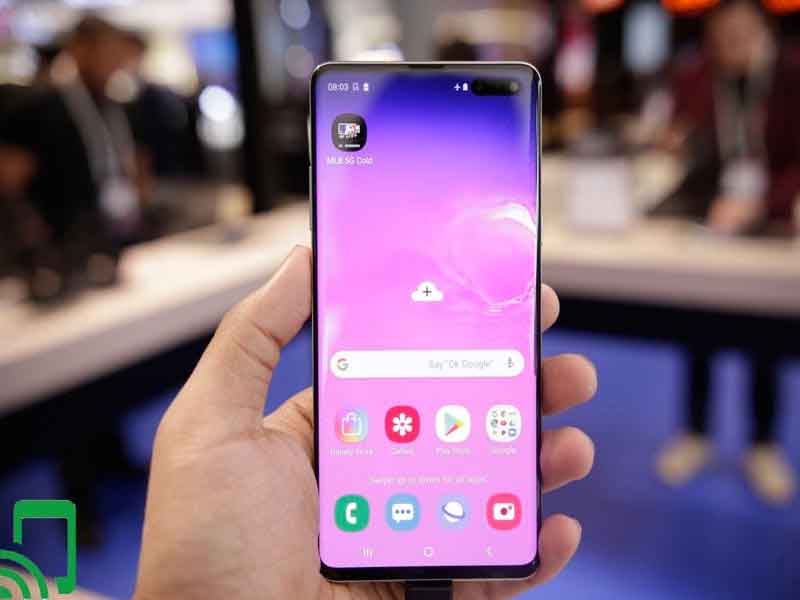 T-Mobile brings so many benefits when you join their network. Here are some of the benefits:
i) Reliable coverage
T-Mobile has one of the best network coverages in the US of up to 99%. They offer their network in 5G and 4G and there have been very few reports on poor coverage in rural areas. So, having a T-Mobile phone brings assurance of stable network coverage.
ii) Affordable plans
The T-Mobile phone plans are quite affordable compared to many standard service providers in the US. You can get an unlimited phone plan at around $35 per month with no contract plus other benefits.
iii) Dedicated customer care support
Customer care services are one of the most essential things to always consider when choosing a service provider and T-Mobile is on top of the list for the best customer care services. The customer care agents are polite and respond on time. You also get a community forum in which customers can help you in case you are stuck with an issue.
iv) Deals and rewards
T-Mobile phone deals for existing customers and new ones is one of the best deals you'll ever get. The deals come with discounts on phones at their online and retail store, free gifts on phone plans, and much more. You can learn more about the phone deals for existing customers on their website.
v) Flexibility
At T-Mobile, you have the flexibility of switching plans with no extra costs. You can also bring your own device at T-Mobile from other networks.
What plans are available for T-Mobile phones?
T-Mobile offers the best plans at an affordable price. You can also get discounts on some plans if you are Veterans. The T-Mobile cell phone plan for seniors is also a great option if you are above 55 years old. Here are some of our best picks for the T-Mobile plans,
i. Essential plan
The essential plan goes for $30/line/month for 4 lines hence total costs including taxes come at $120 per month.
ii) Magenta plan
The Magenta plan is an elite-like plan that goes for $35 per month per line and you get Unlimited everything. The costs are tax included and you also get Netflix and Quibi in the US.
iii) Magenta Plus
The Magenta plus goes for only $43 per line per month inclusive of taxes and extra costs. Other benefits include Netflix's standard on the US, mobile hotspot plan, T-Mobile Tuesday offers, and much more! These are the best plans you can consider at T-Mobile.
How to know a phone is compatible with T-Mobile?
Before you buy any smartphone, you need to ensure that it is compatible with T-Mobile and there are several ways to be certain of this.
You should first check out the network technology being used by the device. T-Mobile uses GSM network technology and GSM is 4G networks. So, if the device can work on a 4G network, then it may be compatible.
You should also consider buying an unlocked phone. Unlocked cell phone deals give you the best deals on a wide range of phones from flagship to midrange. Buying a locked phone will put you the hassle of unlocking it which also comes with some costs.
Can you get financing for a T-Mobile phone?
Yes! T-Mobile offers a very flexible way of getting financing with its smartphone equality platform. You can qualify if you are enrolled for one of the T-Mobile plans and you make consecutive payments for 12 months.
The benefits of financing from T-Mobile are that there is $0 money down and no credit checks. So, if you have a bad credit score but pay for your monthly plan on time, then you can get financing!
Contract vs no contract phones: Which is better?
No contract phones are regarded to be the best in a number of ways like:
No credit checks
Easily switch service providers at any time
Bring your own phone is available
You get to save more
However, they have some cons in that there are poor customer services; you have to buy the phone at full cost and unreliable customer services. For contract cell phones and plans, the benefits include;
Network priority during data congestion
Affordable family plans
You get insurance for your device
Best customer care services
They also have their cons which include limited freedom with high cost on termination fees, Expensive cost after the upfront payment. Both contract and no-contract have their benefits and cons. Choose one that will be more convenient for you.
How to choose the best place to buy T-Mobile phones?
Before buying the T-Mobile phones, there are things to consider when it comes to choosing a seller:
1. Customer reviews
Before buying any device from a store, always read customer reviews about the company and also the device you intend to buy. This will help you avoid fake products and also avoid the company in general if they offer poor services and products.
You can find customer reviews of the product on the review section of the website and the company reviews can be found in third-party review platforms like Trustpilot.
2. Shipping process
The seller should be committed to offering a fast shipping process and also Realtime updates on the shipping. This will ensure you get your phone on time.
3. Manufacturer warranty
The device should come with a manufacturer warranty such that if it becomes faulty while using it, you can always get replacement very easily. You also never have to worry about any contracts and
4. Refunds and Moneyback guarantee
The seller should clearly outline the terms and policy of purchases on their platform. However, it is optional for the seller to have a moneyback guarantee policy but refund policy is a must. You can also read reviews from customers to learn whether refund policy is legit.
Where are the 5 best places to buy T-Mobile phones?
1) T-Mobile stores
T-Mobile stores are the best option to get a T-Mobile phone. If you get the T-Mobile phone deals for existing customers, you may be in luck for an extra phone for free. They also have fast shipping and dedicated customer services. You can buy the phone either on their online or retail store near you
2) Amazon
Amazon has been in the e-commerce business for nearly 2 decades and they offer a wide range of perks. Here you can get a wide range of phones both new, refurbished phones and second hand phones. They have a reliable return policy and some sellers may also offer a return policy.
3) Walmart
Walmart offers both offline and online stores and they have reliable customer support. All you need to do is to sign up on their online store, choose a product, and check out! They have a fast shipping process and reliable customer care services.
4) eBay
eBay is one of the best retail stores with a wide range of benefits to offer. They sell a variety of T-Mobile phones and it is the best platform to also get a second-hand device in their listing by individual sellers. They also offer fast and secure shipping and dedicated customer care support.
5) Best Buy
Best Buy is the best option if you are looking for fast shipping within the US. They sell a wide range of phones and also have the best customer care services. You also have a well-outlined return policy in case the device is faulty.
Bottom Line
Buying a T-Mobile phone comes with great benefits like affordable plans, reliable network, dedicated customer care support, and much more. Before buying a phone, make sure it has a manufacturer's warranty and can get a replacement easily in case the device is faulty. Choose a seller who offers the best services as I mentioned earlier in the article. This will give you the best and convenient way of finding out where to buy a T-Mobile phone.