The 7 Best Outdoor Security Cameras
Almost all the scary parts in horror movies begin when they hear a sound or see a shadow that is out of place. With no way to monitor suspicious sounds and movements around your home and office, it is impossible to rest easy knowing that everything is okay. Outdoor security cameras have provided the perfect solution to this problem. With the best outdoor security cameras 2020, never again do you have to quake in fear whenever you catch movement outside your window or live in perpetual fear of theft whenever you are away from home.
Most outdoor security cameras work by using Wi-Fi to connect to your home network enabling you to have access to them remotely using a mobile app. Other cameras use wired Ethernet to connect to a mobile app or a dedicated hub. The best wireless outdoor security cameras that are battery-powered are extremely convenient to use as they don't need long cables connecting them to a power outlet and they can be easily mounted and installed just about anywhere. The batteries just have to be charged every time they get low via a phone adapter or solar power for some cameras.
You can also easily purchase camera systems with several cameras to be placed at different locations around the house. Most cameras today also have sound and motion alerts, which send you email notifications in case of motion events with the option to live stream through the app in high resolution no matter the time or season. The security of yourself, your loved ones, and your property has never been so easy, nor so affordable as with these best outdoor wireless security camera systems.
The comprehensive guide to choosing the best outdoor security cameras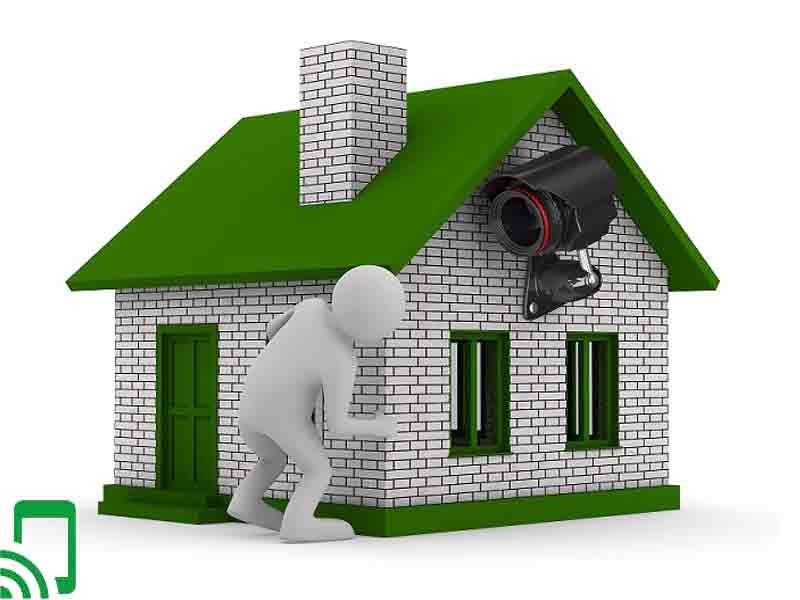 Choosing an outdoor security system is not as easy as walking into a store and picking one up. Here is a comprehensive guide on the considerations you should make to choose the best outdoor camera system for you.
i) Ingress Protection (IP) Certification
Protection against the elements is undoubtedly the most important factor for outdoor cameras. IP ratings are a simple and effective way of determining this. The first digit after the prefix will tell you protection from windblown objects e.g. dust with 6 offering total protection.
The second number tells you how resistant it is to moisture with 9 offering total protection. I highly recommend an IP rating of at least IP66 to weather all seasons.
ii) Resolution
A camera with at least 720p will give you a clear view of what's going on, though most cameras manufactured nowadays offer full HD (1080p) which should be plenty clear. You can alternatively go for a camera that captures 4k video if you have a very strong internet connection and lots of storage space.
iii) Motion and Sound Detection
Motion and sound detection is an important feature to have in outdoor security cameras. When a motion event is detected a notification and alert will be sent to your device with the option of live streaming for some cameras.
iv) Field of View
This shows the area around it that a camera can see. A camera with at least a 120-degree field of view should work well for you.
The 7 best outdoor security cameras
1) Google Nest Cam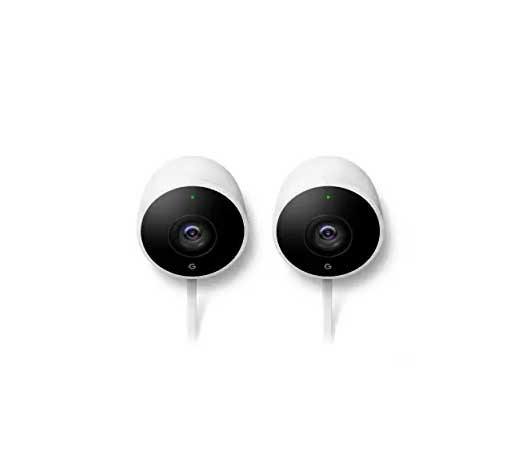 The Google Nest Cam is an outdoor security camera with a sleek design and a unique magnetic mount that will allow you to easily install it yourself. The video quality is full HD (1080p) showing you crisp, clear images with enhanced night vision.
The 130-degree field of view will help you see clearly what is happening around you and with the two-way audio, you can speak with guests, family, and even scare away intruders. This camera is not wireless though and it requires a 10-foot long USB cable connected to a power outlet.
PROS
Great night vision
High 1080p video quality
130-degree view
Weatherproof
Easy to install
CONS
Requires a monthly subscription for extra features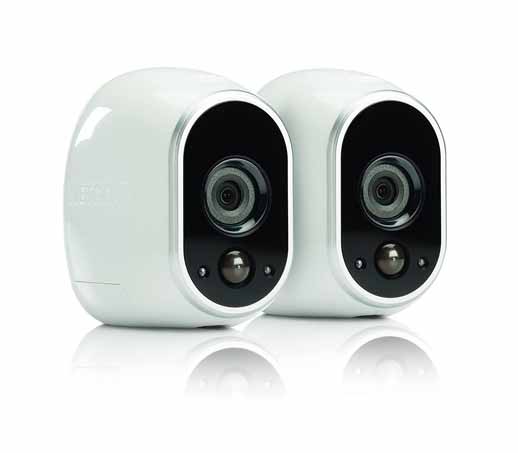 The Arlo Pro 2 is one of the best outdoor wireless security camera system with DVR. It comes with a free basic plan of 7 days of secure cloud DVR storage with expanding options for up to 5 cameras. The Arlo Pro 2 base station connects to your router directly via Ethernet and connects the cameras over its Wi-Fi signal.
It's completely wireless with a battery life of up to 6 months. The cameras have advanced night vision and a clear 1080p display. The cameras are motion activated and give real-time email or app notifications while at home or away.
PROS
7 days of free cloud storage
Support for up to 5 cameras
100% wireless
Works with Alexa for voice control
1080p display
CONS
The app interface not that easy to use
3) HeimVision HM241 1080P Wireless Security Camera System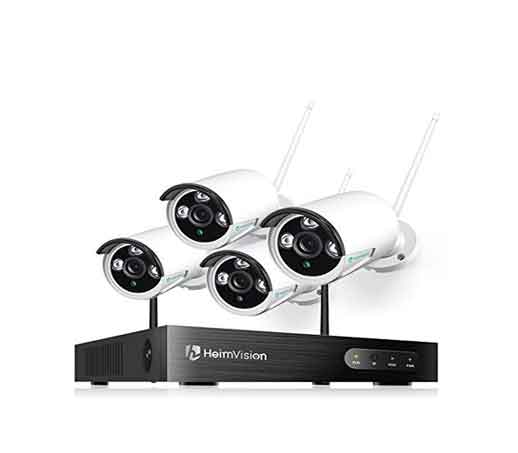 The HeimVision HM241 security camera system includes 4 cameras, an NVR unit, and wires and cables for hooking it up. The cameras are IP66 certified and can withstand harsh weather conditions. The NVR is a 6TB unit ensuring you have tremendous space for all your recordings though you have to purchase the hard drive separately.
It records in full HD (1080p) to give you clear images and videos. This unit is not 100% wireless as it needs to be connected to a power outlet.
PROS
Up to 50ft of night vision recording
1080p videos
Up to 6TB of storage
IP66 weatherproof certified
Great value for money
CONS
The NVR's hard drive is sold separately
4) Zumimall Wireless Outdoor Wi-Fi Security Camera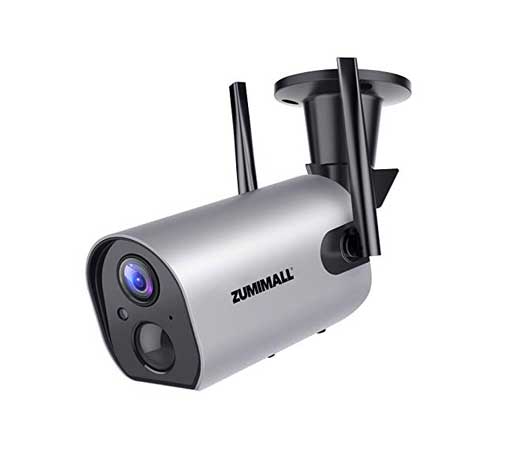 The Zumimall wireless camera is equipped with a 36mm lens with a 120-degree wide viewing angle that provides high-resolution 1080p images feedback. The PIR smart motion detection on this camera will send the accuracy notifications to our phone by Cloudedge APP when the camera detects people, day or night since it also has excellent night vision up to 55ft.
This camera is IP65-certified and will work perfectly in all types of weather, through any season. The 2-way audio will allow you to communicate with anyone no matter where you are and the 10400mAh battery capacity will last for 3-6 months on a single charge. This system has received some great battery powered wireless outdoor security camera reviews.
PROS
Multiple devices remote access
Easy installation
Two-way communication
Great battery capacity (10400mAh)
Great mobile app
CONS
No pan/tilt
Does not come with an SD card
5) Night Owl CCTV Video Home Security Camera System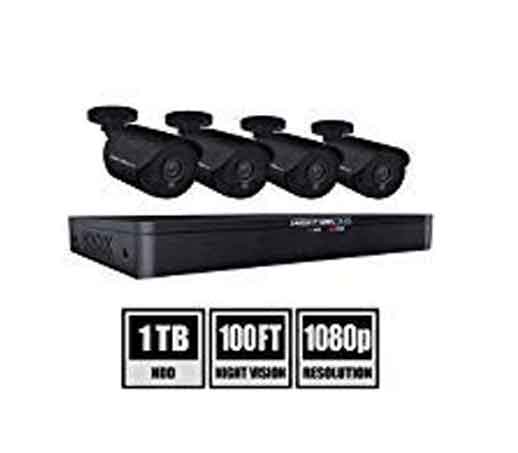 Night Owl home security camera system with dual sensors for motion alerts that reduces false alarms by 95%. You can choose between an NVR or DVR system, and neither requires internet connectivity to function. You don't have to pay monthly fees as you can choose to store your data on a hard drive or a microSD.
The cameras also come pre-installed with 2TB of storage. The cameras have a 100-degree field of view which should suit you as well as two-way audio so you can talk and listen back. The IP65 rating, clear zoom, and other features make this the perfect camera to keep your property safe.
PROS
Works with Google Assistant
1 TB hard drive
Zero monthly fees
24/7 recording with no internet required
Up to 100ft of clear night vision
CONS
Not the easiest setup
The app crashes from time to time
6) Foscam F19928P Outdoor PTZ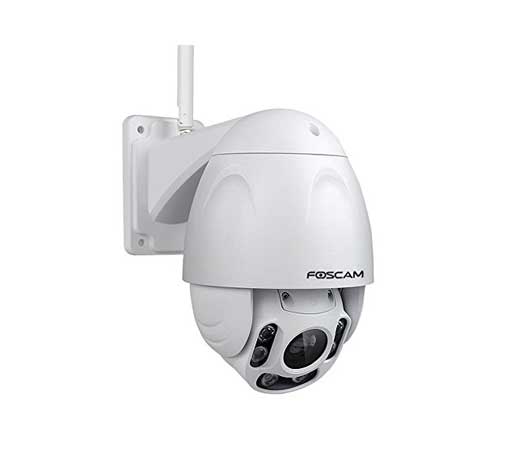 The Foscam F19928P is a wireless pan/tilt/zoom IP camera with a 1080p smooth video experience. It's IP66 weatherproof rating ensures it can be used outside and is dust and waterproof. When motion is detected, you will receive notifications through email or the smartphone app and can be store in multiple ways like microSD, computer, NVR, FTP, NAS, or Foscam cloud. You will get 7 days of free cloud storage with 1 month's validity to make sure that your data is safe from any data loss.
PROS
7 days of free cloud storage
IP66 weatherproof certified
1080p full HD
Multiple storage options
Night vision up to 196 feet
CONS
A bit pricey
Not 100% wireless
7) xmartO Full HD 1080p, 4 Weatherproof HD Security Camera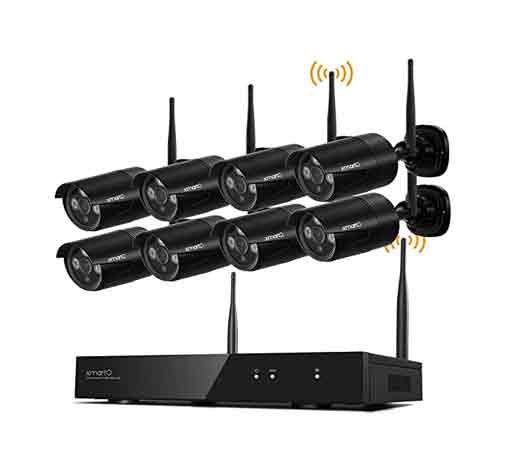 The xmartO security camera system offers 4, 1080p cameras with 1TB DVR storage and weatherproof resistance to dust and rain. You will need an internet connection for remote viewing on your mobile device as well as the xmartO app, a modern browser to view on your desktop, and a display monitor as well as VGA or HDMI input to view directly.
With reliable storage, clear 1080p output, and up to 100ft night vision, you can always see what's happening around your home anytime.
PROS
100ft night vision
Works with Alexa voice control
1 TB DVR storage
IP66 weatherproof certified
IFTTT capability for connecting to IoT smart devices
CONS
Doesn't connect directly with other smart home devices
Not the easiest setup
Final Thoughts
Invisibility when committing a crime is no longer on the table with these security cameras. You will get videos and images which are clear as day even at night, of what is going on around your property at all times. You can now rest easy knowing that your property is secured.