The 6 Best Assistive Listening Devices For TV
Assistive listening devices for TV aid in listening in a place where there is a lot of sound interference. Such places include near busy roads, near a factory, an area with noisy children and so on. The devices can reduce background noiseto some extent and focus on what is happening on your screen. Although they are cumbersome, they help a lot.
Hearing aids sometimes work the same way as the assistive listening devices. However, in some very noisy environments, hearing aids can become less useful to the users since many have a certain limit to adapt to environmental noise beyond which they cannot function properly. In such scenarios, an assistive device becomes effective. It is excellent no matter how the surrounding conditions are.
An assistive listening device has a microphone to capture sounds from the TV. Most hearing assists as seen on TV use FM system whereby the headsets receive signals wirelessly from the transmitter. The most used form of radio wave transmission is Bluetooth technology. Other forms of signal relaying include qinfrared and audio induction loop. Infrared signal transmission may not provide signals uniformly.
Which Assistive Listening Devices for TV Models I can get In the Market?
To help you look for the best device, I have come up with the following seven devices.
1. TV Ears Original Wireless Headsets System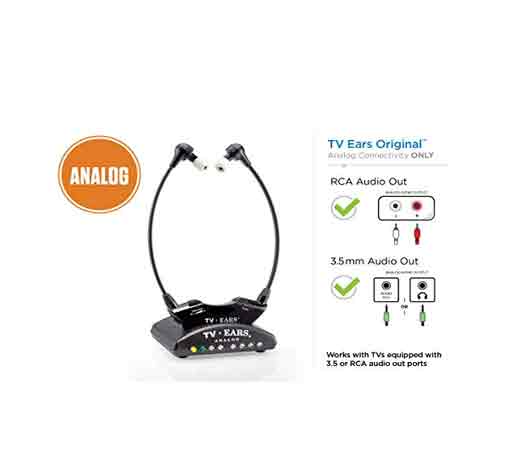 The device has a voice clarifying circuitry with the power of up to 120dB which ensures high sound amplification with strong environmental noise adaptation to give you the best results you would wish to have.
Interestingly, the device connects to Analog TVs. It is best suited for analog TVs. In case you have a digital TV, you might be forced to look for TV Ears Digital Headset System.
Besides, the device has ultra-lightweight that makes it suitable to walk around with. Above all, the television and headset volume function separately so you can increase or decrease your volume without increasing that of TV. It has a noise reduction feature as well as a 5-year warranty.
PROS
It has noise reduction
Has 5-year warranty
Has Ultra lightweight
Has separate TV and headset volume control
Easy to use
CONS
2. SuperEar Sonic Ear Personal Sound Amplifier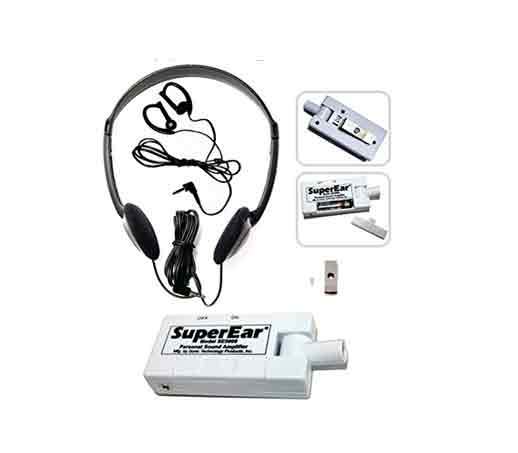 The device has a Complete Amplification System with up to 50 dB.It makes it very efficient for giving you the best sound from your TV. Be sure of the good performance of this amplifier when buying as many people have given it positive feedback
Moreover, the device comes with a powerful microphone that is highly sensitive. It captures all the sounds from your TV. Again, the battery is long-lasting as it can go for more than 30 hours when on continuous operation.
The package includes Stereo Headphones, Solid State Micro Electronic Circuitry, dual earbuds, AAA Battery, Belt Clip, and user's Manual. Besides, the device has received recommendations by audiologists meaning that it is good.
PROS
Durable battery
Has a powerful microphone
It has high amplification capability
It comes with a User manual
It has dual earbuds
CONS
3. ARTISTE Wireless Headphones for TV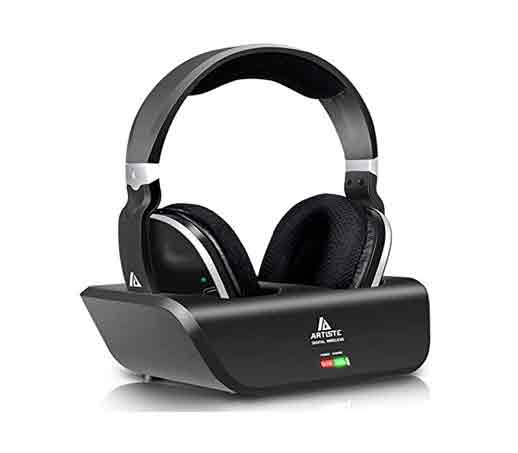 Enjoy a long-lasting battery. The device's battery can go for 20 hours on continuous use. It means that it can take you more than a day. It thus saves you from charging it now and then.
Moreover, it comes with a charging dock that ensures that it charges to full capacity without interference unlike using cables that loosen during charging.
Again, the gadget has superior Hi-Fi Sound with extra bass and crisp treble that increases your urge to listen to music as well as watching your TV for long. Interestingly, the device has a 100ft connectivity range and can transmit through walls without sound leakage. It has wide compatibility. It can connect to various device's apart from TVs.
PROS
No Sound Leakage
Has a wide compatibility
Comfortable to wear due to soft pads
Durable battery
Long-range connectivity
CONS
4. Williams Sound PockeTalker Ultra Duo Sound Amplifier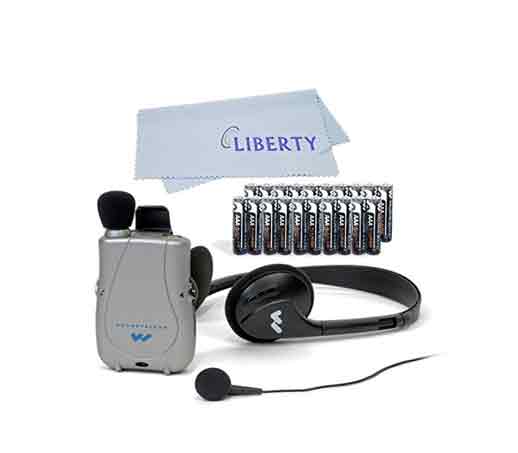 The device can reduce background noise to a great extent. Irrespective of where you are listening from, any external noise will never destruct you in any way. It can be very effective even for one on one conversations and classrooms with few numbers of few students.
The device has excellent tone and volume control that enables you to adjust the sound to the most convenient levels.
Again, it has lightweight material that enables you to wear it all day without getting tired. Moreover, the ergonomic design makes it appear classy. Above all, it is easy to set up and use since it does not require a lot of connections.
PROS
It reduces background noise
It has an easy tone and volume control
It has an ergonomic design
It has lightweight material
It is easy to setup
CONS
5. ARTISTE Wireless Hearing Aid Headset System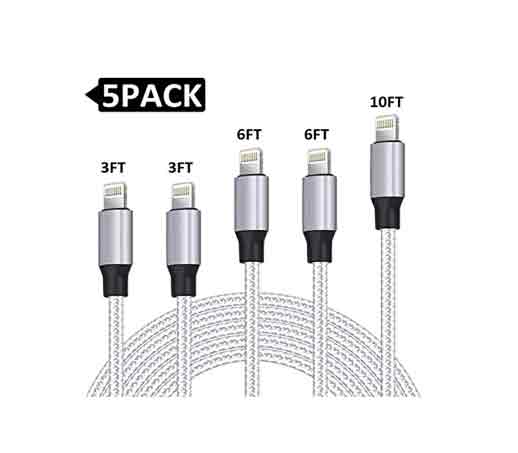 Note that the device turns off automatically if there is no ongoing connection. By doing this, you can save the battery to avoid misuse if left on when the device is idle. Again the device has auto music muting when someone is conversing.
Artiste wireless includes a 2.4GHz digital hopping system that ensures fast connections without jamming. Moreover, it comes with a docking charge system that ensures excellent charging. Besides, it does speed charging for fast full charge battery.
Interestingly, the device allows the adjustment of sounds to get an excellent sound balance. By doing this, you improve the bass and tone for both ears. When balancing, you focus mainly on the treble and tone.
PROS
Auto music muting
A docking charge mechanism
It has a speed charge
Fast connectivity
It contains auto turn off when idle
CONS
6. TV Ears Additional Wireless Headset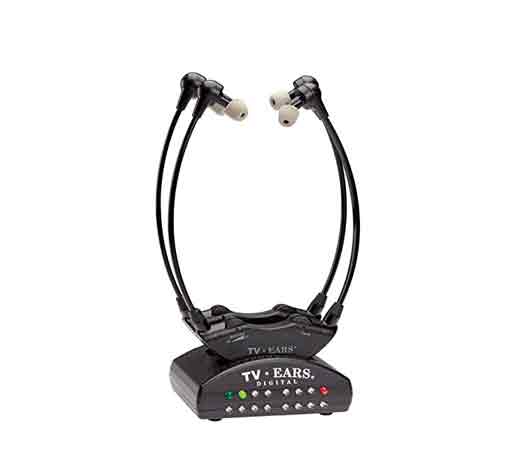 It has a voice clarifying circuitry. You can listen to your television with a lot of comfort and joy due to the high quality sound produced by this device, thanks to the powerful microphone which is very sensitive to sounds. Moreover, if you are looking for an ultra-lightweight wireless headset, then go for this. You can walk around with it without getting tired at all.
Also, it has a noise-reducing capability that ensures that you capture the best sounds ever. Apart from being suitable for TV, it can be very effective for conferences and classrooms. It is compatible with TV Ears 5.0 2.3 and 3.0 Systems. However, it has no charger. Above all, it has dedicated US customer care.
PROS
Dedicated customer care
It reduces background noise
It has ultra-lightweight
It is comfortable to wear
Has wide compatibility
CONS
How do I Set up an Assistive Listening Device for TV?
Setting up an Assistive Listening Device is very simple. Although you get a manual when buying the device, I can take you through some of the main steps to set up a whole system into a functioning audio device.
The first thing is to power on the transmitter. You can use a battery in case there is no power. Next, power on your TV and turn on to an audible TV channel. Go to the settings and power on Bluetooth and make it discoverable. Look for the available devices and connect your listening aid. If the connection was successful, you can hear. Adjust accordingly to get a sharp and clear sound.
If you find that the devices are not connecting, try to come closer to the TV. Unlike cordless phones for seniors big button that has a long-range, Bluetooth devices connect within the range of 10- 30 meters. Check your manual to confirm your connectivity range.
Can Assistive Listening Devices for TV be used for Other Functions?
Assistive Listening devices have a wide range of utilization. Apart from using them on TV, you can use them as assistive listening devices for the classroom or for conferencing.
How do I Take Care of My Assistive Device?
To ensure that your device lasts for long, you have to observe several things. First, always ensure that the device does not come into contact with water. Water can damage the circuitry of the device rendering it unfit for its purpose.
Again, avoid high temperatures on the devices. It can make the batteries to explode or damage the entire system. Moreover, use the correct power cords when charging the devices.
Bottom Line
Assistive Listening devices for TV are efficient in areas which are noisy. They help you concentrate on what is on the screen instead of external noise. Again, it helps you to watch your TV without distracting others in the same room. If you stay in one room with several others, like in campus, it helps you to maintain a good relationship with your colleagues. Above all, you receive quality sounds without missing even a single sound bit.