Top 5 Free Government Cellphone Providers With Data
There are more than 50 cellphone providers in the US who are under the lifeline program. Apparently, all these carriers provide free government cellphone with the internet. The difference between them comes with regards to how much data you are getting and how much do you pay for getting the data. The world is evolving, and everyone needs to have access to the internet may be for educational purposes, watching movies, or something they wish to do.
These free government phone providers offer the best devices that even allow 4 G networks. However, to the 4G part, it will depend on several factors like the carrier you go for and also the smartphone device you will get. These government cellphone providers get full funding from the government; hence, they can never charge you for anything. Also, none of them will give you a flip phone or any outdated device, but rather it will be a smartphone.
This article aims at giving you an in-depth look at some of the best carriers in the lifeline program like the Verizon free government phones, EnTouch wireless free cellphones, among others. By the end, you will be able to choose a carrier which will provide you with quality internet and also at very affordable rates when it comes to the add-ons.
How to choose a carrier with affordable internet rates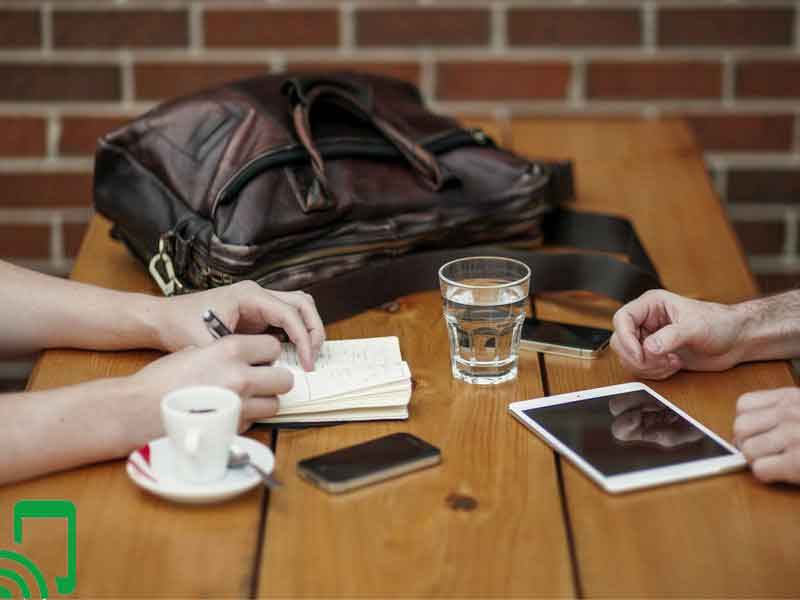 Despite getting free government phones, some carriers may not offer high-quality internet, which is somehow devastating. Below is a list of factors to consider when choosing a carrier:
1) Internet speed
No one would wish to use slow internet or internet which keeps on deteriorating with time. Due to this, a person has to carefully choose a provider whose services are reliable in the place they live in. Once that is established, using the internet will be very easy and rewarding. Remember, some service providers only offer 3G connectivity while others offer 4G. This should be a factor to consider if you wish to use your data for streaming videos or watching movies.
2) Add-ons billing
Add-ons are the extra data or minutes which you purchase to compliment you once your given data is used up. Currently, most free government phone users get these add-ons at quite affordable rates, and the only choice the person is left with is to look for the best carrier, which offers the lowest prices.
3) Network coverage
AT&T is ranked the best when it comes to network coverage across all the States in the US. However, their services will be quite expensive hence you may reconsider diving into other networks who offer lifeline programs like enTouch and Qlink wireless.
4) AutoPay
AutoPay gives you a discount when you automatically pay for your subscription. However, this does not apply to those using government free phones unless they purchase extra data every month. Currently, people can between $5 and $10 discount when they purchase the data.
The Best Five Free Government Cell Phone Providers With Internet
1) American Assistance
This is an assistance program offered by American Broadband & Telecommunications. American Assistance run their services in 17 States and seem to progress very well.  Once you enroll for the lifeline program, you get 1 GB of data, 1000 minutes, and unlimited texts every month.  All you need to qualify is to be under the federal poverty guideline or participated in the federal lifeline assistance programs.
2) Assist wireless
Assist Wireless is one of the best carriers to get quality internet. For residents apart from Oklahoma, they will get 1000 minutes, 500 texts and the data option vary with the State you are in. As for Oklahoma lifeline unlimited plan, they will only get 50 MB of data while other States can even miss out, but if you wish to get data, you will only have to pay as little as $10. The eligibility criterion is quite similar to American Wireless.
3) Assurance wireless
Assurance wireless is a brand of Sprint Mobile, one of the four major carriers in the US. With this, you get a good deal of Unlimited talk and text plus 2 GB of data every month at zero cost. Assurance wireless offer their services to almost 30 States and in California; the user will get 5 GB of data for free every month. As for eligibility, one has to show proof to be under the lifeline program through participating in food stamps and or federal poverty guideline.
4) EnTouch wireless
As for EnTouch Wireless, the user is assured with a fast 4G LTE internet connection. Also, Lifeline cellphone providers in California residents get unlimited talk and text plus 500 MB of data every month. Other States get only 100 MB of 4G data.
5) Easy Wireless
Easy Wireless gives users fewer data compared to other service providers. However, once your data is depleted, you can easily recharge your account for as low as $5 for 1 GB of data. The plans are more based on Tribal and non-tribal lands, so be sure to check it out for full information on the prices.
For one to qualify, he or she should have participated in the Federal lifeline assistance programs or his or her income is below 135% of the federal poverty level. Once you are done with the eligibility, then you can go and apply for a Smartphone
Bottom line
Globally it is very rear to get free data, but the federal government is offering this to its citizens. However, you need to be careful when choosing a carrier since some of the providers will not offer internet services in some States. So choose a carrier which offers a lot of free data every month and the plan is also available in your State.
Once that is established, you can even opt for the unlimited mobile hotspot plan if you wish to share your data, or you can also purchase a hotspot device. The federal government is helping people get the internet so as to be at per with the digital world, so don't miss out on this opportunity.