The 5 Best No Contract Cell Phone Plans
Contracts can be sometimes very beneficial by giving you long time services for an amazing price. However, there is also a downside of the contract whereby policies may change which may make a positive or negative impact for you. If there is a negative impact, you would wish to opt out and most definitely, you will pay early termination fees. What is you could avoid all these by getting a no contract cell phone plan? Many people are now discovering the importance of a no contract deal in such a way that it does not tie you down to any service provider.
By no contract, you can easily switch service providers, opt out of a carrier without paying any cancellation fees and many more beneficial services. The process to enroll to a no contract deal is very simple too. You don't have to worry about credit card checks, filling in a lot of forms or any other factor that will waste your time. Also, so long as your phone is compatible with their networks, you can easily bring your own device to the service provider.  Most service providers who offer no contract deals are MVNOs.
MVNOs or Mobile virtual network operators are known to be the best service providers if you are looking for a no contract plan. They offer the cheapest phone plans, nationwide connectivity because they lease networks from the Standard service providers and the application process is very simple to do. This article will not only cover on the MVNOs but also some standard service providers who offer phone deals at an affordable price.
How to choose a no contract cell phone plans?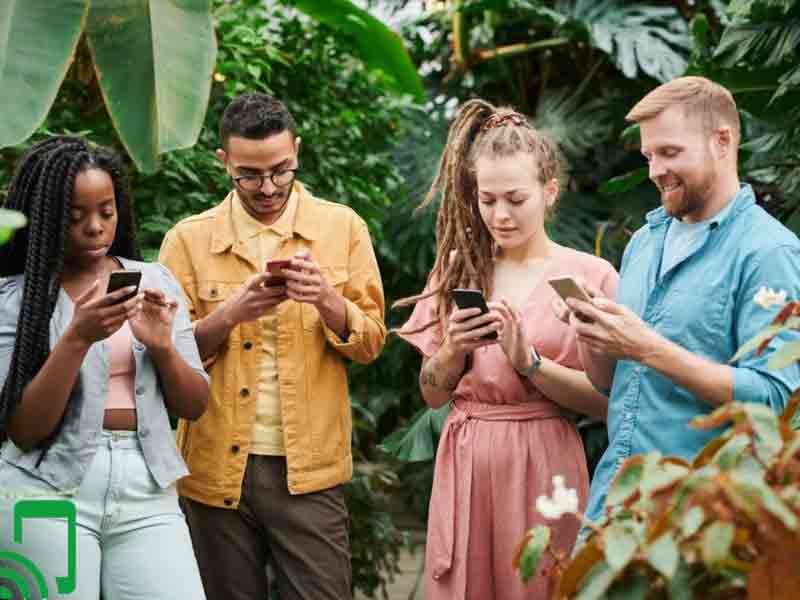 You should always consider several things when it comes to choosing a no contract plan and below are some of them;
i) Affordability
The first and most important condition for choosing a no contract deal is affordability. People opt out of contracts because it is expensive for them so you would not wish to end up to a carrier that overcharges you.
You should also learn on whether the carrier has additional costs or hidden costs to your bill. If there are hidden costs, that is a no contract plan which you should avoid.
ii) Nationwide Coverage
Any no contract deal except for free Government phone services should offer you nationwide coverage. Luckily, there is no service provider that does not offer nationwide coverage. Whether it is an MVNO or a standard service provider.
However, you should also consider whether the network is very stable at the place you live in. You can opt into a carrier only to realize that there is no good network in your area, so always consider this step.
iii) Phone Compatibility
Most people who switch to no contract plans intend to bring their own devices. If your device allows 4G LTE connectivity, then you can bring it to the carrier of your choice. However, some phones will only work under two types of network tech, GSM or CDMA. So, make sure to consult your Service provider to learn whether the phone will work on their networks.
If it does not work, you can get a good phone from the best unlocked cell phone deals offered by several third-party sellers and from the service provider's retail stores.
iv) Data Caps or Throttling
Service providers like AT&T have faced the law for this issue of giving data caps when you use data up to a certain limit of GB. Most service providers have this problem so it is best that you get a service provider that will not make your life a living hell when it comes to internet connectivity.
Once you have certified that the carrier can meet the conditions that you want, the next step if to check out reviews or what people think about the carrier. This will also create a clear picture of whether the service provider is genuine or not.
The 5 best no contract phone plans
1. Visible Mobile- Best for Data
Visible mobile is among the few MVNOs that offer cheap phone plans with unlimited everything. Since it is fully owned by Verizon, you are assured of nationwide coverage and there are rare cases of network congestion. You can also bring your own phone if it is compatible with Verizon's network.
They offer a simple application process which can be done straight from their website and they will not request for a lot of information about you. If you plan to bring your own device and it is not compatible, you can buy a new phone from their online store at very affordable prices. They offer high quality devices like the iPhone 11 or Google Pixel 4.
Visible mobile offers a single but a plan which is very worth your money. For new members, you get to pay $25 for the first month after which the billing will be $40 per month. The Visible mobile plan entails the following;
Unlimited talk and text
Unlimited data
Mobile hotspot is available
There are no contracts
Data caps are not offered
You can start by checking Out Visible Mobile to learn more on the type of phones you can buy and also top check on phone compatibility.
2. Mint Mobile
Mint mobile is known to not only offer affordable phones and plans but also stunning deals for both new and existing customers. Services like free shipping to any address and the three-month phone deal is what you should consider at Mint mobile.
They use GSM network technology and LTE. So, if your phone is compatible with their network, you can opt to bring your own device. However, if your device uses CDMA, then you will have to buy a new phone, their website offers amazing deals no both mid-range and flagship devices.
The mint no contract plan is divided into several categories. Currently there is the three-month deal plan which offers up to a 40% discount compared to buying a one-month plan.
$15 plan- This plan offers you 3GB of 4G LTE data. You can also buy the plan for $45 for three months
$20 plan- You get 8GB of high-speed data. If you go for three months, you will only pay $45 hence saving around $15.
$25 pan- This plan offers users 12 GB of data at high-speeds. You can also get a discount if you buy it for three months consecutively.
For all the plans at Mint mobile, they come with the following perks;
Unlimited talk and text
Nationwide coverage
You can keep your number
High-speed data
3. Cricket Wireless
Cricket wireless is ranked as one of the best MVNOs that value integrity. Their display price is what they will charge you and so you do not expect any hidden costs or charges. They also have a reliable customer care support team that will help you in case of any issue.
They also sell devices at amazing prices for both new and existing customers. So, if your phone is not compatible Cricket wireless or you need to do a Cricket wireless phone upgrade, you can buy one.
The plans are divided into categories with the price set as a determining factor. All the plans give you the following perks;
Unlimited talk and text
Nationwide coverage
No data caps
Fast data-speeds (It may be slowed down during network congestion)
The plans come in the following categories;
2 GB plan- For $30 per month you get 2 GB of data at high-speeds. The plan has data caps once you exceed the limit, your speed is slowed down up to 128 kbps.
5GB plan- The plan offers you reliable high speed 5GB of data at only $40 per month.
Unlimited BYOD- This plan is eligible for people who bring their own phone to Cricket wireless. You get unlimited data which may be slowed down during network congestions.
Unlimited plan- The plan goes for $55 per month and users get unlimited high-speed data and there are no data caps.
Unlimited data and 15 GB Mobile Hotspot- This plan is cool since mobile hotspot is included to it. The plan costs $60 per month and it includes Mexico and Canada usage.
4. Tello Mobile
Tello has amazing phone plan deals and you are assured of no contracts. If you refer a friend to Tello Mobile and they fully enroll for a plan, both of you get $20.  The company also has dedicated customer services that are always available 24/7.
The company allows people to bring their own devices if it is compatible with their network. If your phone allows 4G access, you are assured that the device will work with their networks. They have a simple application process which will not take much of your time.
When it comes to the plans, this company gives users a chance to choose what they need the most with regards to talk text and data units. The options are divided into the following categories and start at only $5 per month;
1-12 GB of data
No data at all
500 Minutes and unlimited free texts
No minutes
Unlimited minutes and free texts
5. Google FI
Google is a well-established company especially in the tech industry. They do not only provide cloud storage, data centers, but they aid to provide better services in the telecommunications world. Google FI offers amazing prices on their plans and if your phone is not compatible with their network, you can buy some of the devices they offer. Their plans are divided in to two major categories;
Unlimited plan for 3
This plan goes for $50 per line per person. The price is inclusive of fees and taxes. If you opt for this, you get to enjoy the following;
Unlimited data
Unlimited talk and texts
Low international calling rates
Google 1 Membership that offers up to 100 GB of cloud storage.
No contracts
Flexible plan for 3
This plan goes at $17 for one person but if you buy for 3 you get to pay $50.  You also get to only pay for data you have used and there are no data caps. With this plan, you get the following;
Unlimited data
Unlimited talk and text
Google 1 cloud storage
Travelling rates are like normal rates.
Mobile hotspot is available.
Can you port your number when you plan to bring your own device?
In most cases, service providers allow you to port your number under some certain conditions. If you were not in any contract before, porting a number will be very simple. However, if you were in a contract, the porting process may take some time especially if you also had a phone locked to their network.
You also must pay some termination fees which is outlined in the company's policy. If you plan to port, make sure not to deactivate your account with the previous service provider. Also, your new service provider may ask you for some details like;
Name and address
A billing receipt from the previous carrier.
After that, your new service provider will contact your previous carrier to make some inquiries. If everything is approved, the porting process may take less than two hours or 24 hours at the maximum.
Bottom line
Having a no contract phone plan is the best way to enjoy mobile services. The deal is also very affordable and if you are not impressed by their services, you can easily opt out. These no contract service providers are the best in toe country.
Most of all, you get a reliable customer service team who will respond to your queries at any time of the week. Remember to always read reviews about their services as this brings an honest opinion about their services. In some cases, some companies offer financing for people whose phone is not compatible with their network.
If your phone is not compatible and wish to get their services, then you can opt for financing. So, choose your service provider and start seeing the benefits of no contract deals.