The Tracfone Cell Phone Plans-Why This Plan Is Best
TracFone is a mobile virtual network operator (MVNO) that avails service to its subscribers through the Verizon, T-Mobile, and AT&T networks. The company has been in existence for more than 20 years and is one of the renowned prepaid brands on the market today. If you are in search of a no contract cell phone plan without the obligations of credit checks, activation, or any hidden fees, the Tracfone cell phone plans, is the right choice for you.
Moreover, there is a great advantage for TracFone operating on the four major network carriers, which offers customers added freedom in terms of bringing devices to a TracFone plan. On the other hand, the major benefit of choosing a prepaid MVNO such as TracFone for your cell phone service includes the carrier's small size in comparison with the major internet service providers, enabling it to offer a very affordable talk and data plans.
Interestingly, TracFone cell phone plans start at $15 per month and the prices differ according to the number of minutes you require. The basic packages include little data allotments and are for this reason well suited to users who utilize their phones fundamentally for calls. Besides, there are Tracfone smartphone plans that fit every consumer category. Notably, this carrier hardly offers an unlimited data plan; hence it's useful to note the amount of data limit per plan.
What Does Tracfone Comprise Of?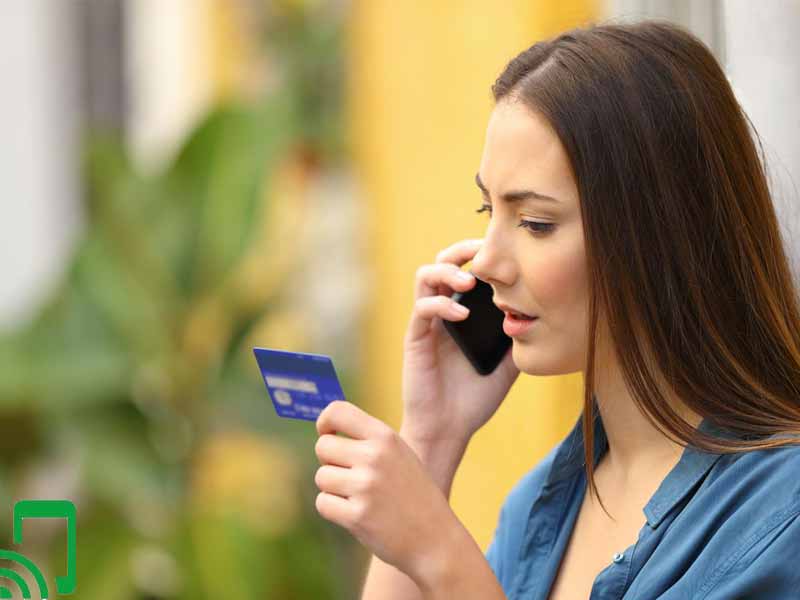 Tracfone is among leading America's largest no-contract cell phone service providers. The company operates under its own name but has a variety of brands such as Total Wireless, Simple Mobile, Straight Talk, Safelink, and several others.
These brands sell both low-cost cell phones, like the Tracfone Safelink phones plus no-contract service plans together with calling cards.
How Do You Switch To Tracfone?
Before you ditch your service provider and bring your own phone (BYOP) to TracFone, you ought to ensure that your current cell phone gets unlocked and it's compatible with Tracfone associated networks.
After doing so, the next step is to simply buy an activation kit from TracFone's website. Once you receive it in the mail, you need the following to activate;
An unlocked smartphone
Your IMEI, MEID, or ESN number.
Personal and billing information.
However, the activation process can either be done via the TracFone app, online or by dialing their customer care number at 1-800-867-7183.
What Is The Process Of Unlocking Your Phone?
Essentially, before you can bring your own phone to this carrier, you'll need to ascertain that it's one of the Tracfone unlocked phones. Your current carriers' eligibility requirements get posted on their website, and as long as you meet the requirements, you can unlock your phone by contacting customer support. Nevertheless, some carriers will enable you to unlock your phone through an app on your phone, or online.
How Do You Check Cell Phone Compatibility?
TracFone works under the umbrella of the four major networks that is Verizon, T-Mobile, Sprint, and AT&T. Consequently, the said carrier allows devices from any of the big four wireless providers to access its services.
This also applies to the MVNOs that operate on these networks as well. So, it means that you can BYOP from any carrier to TracFone's, as long as it's among the Tracfone compatible phones.
Precisely, you will be required to buy a TracFone SIM for your specific brand of device. If you are unsure about which network does your SIM runs on, you can visit the TracFone page and choose your particular carrier. On the other hand, Tracfone allow bring your own phone, and you can do that by following the below steps promptly.
Head to the TracFone BYOP page
Select your current compatible carrier, and then enter your zip code and IMEI number.
Select either 'Need to buy activation kit' or 'Already have activation kit'
'Already Have Activation Kit' needs you to scroll to the bottom of the page and click 'Activate now'. You can then select whether to transfer your current number or request a new one.
'Need To Buy Kit' will ask you to select the correct size SIM card for your phone.
Choose your choice of the plan by adding it to your cart.
Review your shopping cart and select 'Proceed to Check Out'.
Complete your billing, shipping, and personal information.
Once you receive your SIM Card, follow the steps included with your SIM to activate your service.
Does Tracfone Have New Cell Phones?
If you are not comfortable with BYOP to a TracFone plan, there is an option to purchase a new phone when you sign up. TracFone provides both high-end and pocket-friendly smartphones, including the latest Apple iPhones and Samsung Galaxy android phones.
You can proceed to Tracfone phones for sale whereby customers have the freedom of purchasing their cellphones at full price upfront, or on a monthly leasing basis over time. However, leasing is available via SmartPay and has a 90 day buy out option.
Why The Tracfone Cell Phone Is Plans The Best?
1) Suitable plans for low phone users
Interestingly, all the TracFone plans best-fit users who are not heavy data consumers. If you do not use your phone for talking or texting a lot, TracFone provides plan from as low as $15 for 30 days of service, and a variety of airtime credit refill cards.
Generally, the less you utilize your phone, the little airtime credits you will purchase. If you talk or text moderately, TracFone's new unlimited talk and text plans may provide the lowest cost.
These plans cost $20 to $30 per month for 1 GB to 3 GB of data. Fortunately, any unconsumed data get carried over to the next plan purchase provided that the phone remains in use and active.
2) Well structured Pay As You Go Plans
The prepaid plans come designed in such a way that the total amount of data, minutes, and text messages are what you receive for the duration of the plan, ranging from 30 days, 60 days, and 90 days. This mode is contrary to the monthly plans that renew every 30 days.
Fortunately, allotment top-ups are available whereby Tracfone charges $10 for an additional $5 for an additional 1,000 text messages, 500 minutes of airtime, and $10 for an additional 1GB of data. However, a $10 global calling card gets offered.
If a customer does not consume all of their given minutes, data, or text message either from their plans or a top-up, they will accumulate to the next billing cycle as long as the service remains active.
4) Affordable Monthly Plans
Tracfone launched its monthly phone plans around. There are a total of 4 plans provided, 3 of the plans entail unlimited talk and text. All plans pack an exact amount of capped data whereby data turns off once the given limit gets reached.
The cheapest monthly plan goes for $15 per month. The price reduces to $14.25 per month with enabling auto-refill. This limited plan features 500 text messages, 500 minutes, and 500MB of 4G LTE data. However, you can have a look at the 3 other monthly plans below with the attached auto-refill discounts;
$20 for 1GB of data, price-reducing to $15 if you enable auto-refill
$25 for 2GB of data, price-reducing to $20 if you enable auto-refill
$30 for 3GB of data, price-reducing to $25 if you enable auto-refill
Apart from these, Tracfone offers a variety of service plans lasting for different amounts of time:
500 minutes, 500 texts, 500MB (30 days) for $15
500 minutes, 1,000 texts, 500MB (60 days) for $25
750 minutes, 1,000 texts, 1GB (60 days) for $35
750 minutes, 1,000 texts, 1.5GB (90 days) for $45
750 minutes, 1,500 texts, 2GB (90 days) for $50
1,500 minutes, 1,500 texts, 1.5GB (365 days) for $125
5) Offers Auto-refill discount
When you sign- in for an account with TracFone, there is an option to enroll for the auto-refill. Generally, if you go beyond your plan's allotment of text, talk, or data before your next cycle, TracFone refills everything for you, and by doing so, you receive a small monthly discount.
However, autopay discounts vary depending on the plan. For instance, all plans do support WiFi calling, but to access the feature you must first enroll in it.
6) Minutes rollover
Provided you keep on renewing a plan to keep your service active, your unexhausted minutes, texts, and data will rollover. If you purchase a plan with a 30-day limit, you will require topping up a new plan before the end of those 30 days if you need the unused minutes to roll over. Besides, the unlimited rollover of unused service allotments gets included in all Tracfone monthly plans.
Bottom line
Tracfone remains on top of the game as the best-prepaid provider offering services on not single, but on all the major US wireless network carriers. Most importantly, this Company offers smartphone plans with unlimited text and talk, plus Unlimited carryover of unused data.
If you are not a hungry data user, you can opt for Tracfone cell phone plans and get affordable, stress-free services suitable for your basic phone use needs. There are no surprise fees, contracts, or complicated plans features and terms, so if you want peace of mind, stick to Tracfone.