How to Bring Your Own Phone on Standup Wireless
Standup Wireless is a mobile service provider in the United States of America that offers various mobile plans to its customers. It among the top participators in the USA Lifeline program that aims at helping the needy Americans so that they can access free phones and affordable mobile plans. As a requirement, you need to have a Standup Wireless compatible phone so that you can enjoy the services offered. Also, you can get to enjoy the Standup Wireless bring your own phone.
The Standup Wireless bring your own phone offer is great as you get to keep your phone and you will then save the money that you'll have spent on getting a new phone. The mobile service provider provides you with various mobile plans that you can enjoy a smooth network coverage that keeps you connected with the latest news. The application process for the service provider is quite simple and you can navigate around the website with much ease.
In this article, I'll show you how you can bring your own phone on Standup Wireless and the requirements you need to be eligible. Also, I'll take you through the various mobile plans offered by the company and you can choose which one is affordable and suitable for you. You will check out the various compatible phones that will need to enjoy the mobile plans. Does Standup Wireless offer free government phones? Read ahead to find out.
Standup Wireless Bring your phone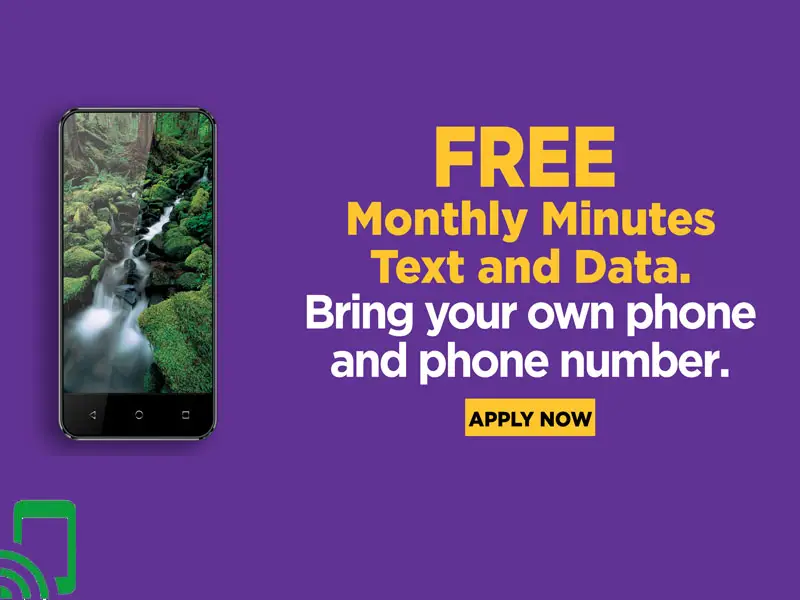 Standup Wireless is among the smallest Lifeline companies in the US, even though small the company has worked hard to provide its customers with quality services and affordable mobile plans. The mobile company allows one to bring your phone plans so that you can enjoy the services it offers.
For one to enjoy these services you need to make sure that your mobile phone is compatible with Standup Wireless to avoid any inconveniences. You can take your phone to the nearest Standup Wireless store or you can visit their website so that you can be attended to fully. Not only do you get to enjoy affordable mobile plans but also you get to save money that you would have to spend on a new phone.
What are mobile plans offered by Standup Wireless?
Standup Wireless offers stiff competition to other giant Lifeline service providers and offers quality network coverage and affordable mobile plans. With the Standup Wireless compatible phones, you can enjoy the basic plan that offers 1000 minutes of talk time, 500MB of data and unlimited texts every month. Although beware that you will incur charges for international calls.
Other benefits you can get are the voice mail, caller id, and call-waiting services free. There are other mobile plans offered by the company that can meet your needs. Below are the plans offered by the lifeline provider?
1000 minutes, 500MB data and unlimited texts that goes for $10 monthly.
Unlimited minutes, texts and a 1GB data for $20 per month.
Unlimited minutes and texts and 3GB data bundles for $30 per month.
Unlimited minutes and texts and 8GB of data for $40 monthly.
As you can see the plan offers exclusive features that can blend in your lifestyle. If the basic plan can't sustain your need then you can choose from the mobile plans.
How to get Standup Wireless free government phones?
As I have noted earlier, Standup Wireless is a long-time Lifeline service provider for the government and you can access the free government phone. For one to be eligible for the phone, you need to be a beneficiary of at least one of a governments' aid programs such as Medicaid, Section 8, food stamps among others.
Although most applicants come from rural areas as the poverty levels are high unlike in the city, an urban dweller is eligible for the Lifeline Program. You need to provide full proof that your annual income is below the Federal Government poverty guidelines so that you can qualify for the phone.
Once you subscribe to Standup Wireless, you get a free government phone. Other than that you get to enjoy several data, talk time and text plans all at an affordable price. For instance, you can pay for the discounted plans that can help you save up to $10 per month.
In which states can you get Standup Wireless?
You can get the Standup Wireless services in the following states: Ohio, Lowa, Pennsylvania, Michigan, Missouri, Nebraska, Massachusetts, Maryland, Kentucky, Georgia, Colorado, Puerto Rico, Wisconsin, Arizona, Carolina, Louisiana, West Virginia, Arkansas.
What phones are compatible with Standup Wireless?
There are various mobile manufacturers in the world and phones use different technologies thus can be compatible with the Standup Wireless network. Before you purchase the mobile phone you need to check out if it is compatible with the technologies to avoid any inconveniences while applying for Standup WIreless services. Below are some of the mobile models that you can opt for if you decide to bring your phone.
Apple iPhone
Samsung
BLU
Motorola
Google Pixel
Xiaomi
You can also get the Standup Wireless replacement phone for smooth network coverage and to avoid the hassle of confirming your phone's compatibility which at times can be futile.
How is the Standup Wireless coverage?
I have stated earlier the various states that you can get the Standup Wireless services. The lifeline company has new 25k towered and cell sites so that you can enjoy a smooth web browsing experience. Also, it has one million square miles of LTE coverage so that you can enjoy high-quality calls and instant messaging.
Conclusion
As you have seen in the article I have shown you how you bring your phone to Standup Wireless so that you can enjoy the various affordable mobile plans. If you are on a tight budget you can get the basic plan that goes for $10 per month and you get 1000 minutes of talk time, 500MB of data, and unlimited texts so that you can stay connected with your family and friends. Feel free to leave your opinion in the comment section below as we will highly appreciate it.