How to Cancel Qlink Wireless Service?
Qlink wireless may not be a new word to many people if they have benefited from Qlink free government phones. Qlink is one of the biggest service providers in the US that offers free phones and plans to people of low income and the homeless. Getting the phone has never been easier with seamless adaptation in technology trends. However, it may reach a time when you wish to cancel Qlink wireless service and don't know how to go about it.
Cancelling a Qlink wireless service is very simple and there are no termination fees like some contract plans out there. If you have a Qlink wireless free phone, you can cancel the service straight from the phone or from their retail store if you ain't a tech savvy person. Qlink also reserves the right to terminate their service to you if you violate their terms and conditions of which we will discuss later in the article.
From this article, we will go through a simple guide of cancelling your service plan, how to switch to another provider and keep your phone number, when Qlink can cancel their services to you and so much more. So, let's get started!
Cancelling Qlink wireless service: step-by-step guide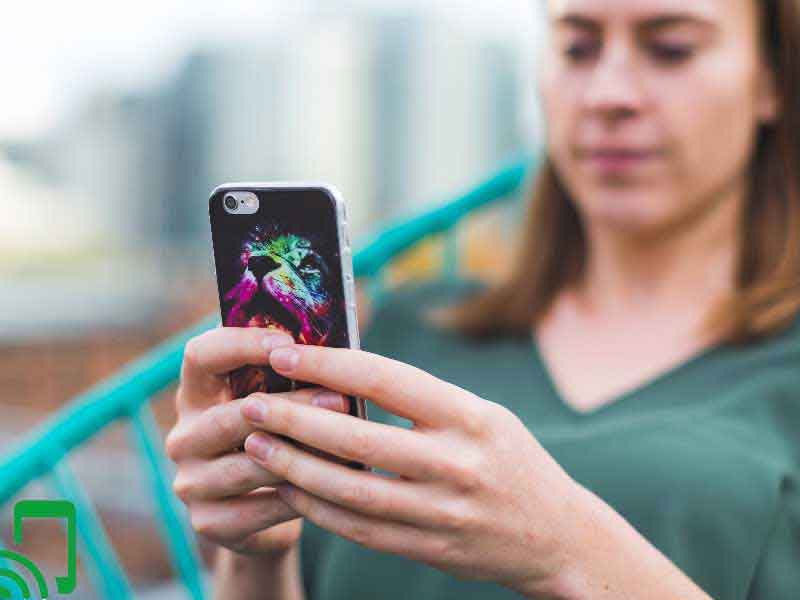 Cancelling a Qlink wireless plan is very simple. Below are some guides you can take to ensure the process is done:
Step 1: Backup your data
If you did not bring your device to Qlink wireless, then it is best to backup your data. This will ensure your information is stored safely in case they want to collect the device from you.
Step 2: Login to your Qlink account/visit a retail store
Once you login to your account, you will see an option that allows you to cancel your service. From time to time, that option button may shift to another position but it is not hard to track
You can also cancel the plan by contacting Qlink wireless via telephone. They will do the process very fast and it is the most recommended. You can also visit their retail store for faster canceling
Step 3: Keep your old number or ditch it
If you called to cancel your plan, the rep from Qlink will inquire whether you would love to keep your old phone number. However, Qlink reserves the right to revoke access to your old number.
Step 4: Complete the process
To know that your service is canceled, Your Qlink wireless sim toolkit will be rendered useless meaning you can't make calls or use data.
Can Qlink cancel my wireless service abruptly?
Yes! When you signed up for Qlink, you had to agree to their terms and conditions. This means that they could cancel your plan if:
Modify the phone i.e changing the manufacture specification
Using their services in a way that causes network deterrence on their side
Harras Qlink wireless representatives
Steal from Qlink wireless
Attempting fraud to a Qlink wireless representative.
Allow anyone to tamper with your Qlink wireless phone
Use of inappropriate languages
There are so many other terms and conditions which can be found on their website. Make sure to go through them if you plan to get a Qlink wireless compatible phone.
Will I be charged for cancelling my Qlink wireless service?
No! Qlink will not charge you anything. All you need to do is follow the steps mentioned earlier in the article and you will be done. If you are asked to pay termination fees, please contact Qlink wireless since that would be a fraud case.
However, there are some cases in which they may charge you some money. If you plan to do a Qlink wireless phone replacement or if you want to purchase add-ons to your existing plan
How to switch from Qlink to another free phone provider?
After cancelling Qlink wireless service, the next option is to switch to another service provider. Switching is very simple once you have cancelled the plan, zero debts and if you still have your old number.
If you wish to switch to another free government phone provider, then you can follow the same steps in which you applied for a Qlink wireless data plan.
However, if you want to switch to a standard service provider, then you can follow the steps below:
Choose a standard service provider that suits your budget and offers quality services which you can learn by going through reviews.
Bring your own device or buy a new phone if your old device is not compatible with their network
Buy a phone plan which may vary to contract or no-contract phone plans
Can you keep your phone after cancelling Qlink wireless service?
Yes and No! In some cases, they may disable your device rendering it useless when used in other networks. At the moment, they have no viable information as to whether you can keep your device or they will collect it from you.
Just to be sure, make sure you have your own phone which Qlink did not offer to you. This will also smoother the transition process when switching to another service provider because you don't have to buy a new device.
How to recertify for Qlink wireless services?
After 1 year of using Qlink wireless services, users are required to recertify in order to prove eligible. This process applies to people who don't want to cancel their Qlink wireless services.
To get started, first check on eligibility. If you qualify, re-submit the documents of proof to their website or via mail. If everything is in place, your services will be auto-renewed.
Bottom line
Cancelling a Qlink wireless plan is very simple with the current improvement in tech. You can do it straight from their website and it takes a short time. A user can also cancel the plan any time since there are no contracts hence they will not expect any termination fees. To stay informed with the terms and conditions in regards to cancel Qlink wireless services, visit their terms and conditions page here.