How to Change My Qlink Wireless Phone Number
This question of how you can change your phone number used for Qlink Wireless may be driving you nuts but, there is good news for you. Once you enroll in the Qlink Lifeline Program, you are issued with the Qlink Wireless phone number assigned to your phone. However, if you want to change your given phone number for one reason or the other, the option is highly welcome at Qlink Wireless.
Qlink Wireless has extensive national coverage that serves more than 280 million people in the US. However, the coverage is not reachable everywhere. If you are a new or an existing subscriber and your phone number has issues, the application process for the phone number changing process is hassle-free with no additional fees. It's important to note that the carrier will assign you a randomly generated number.
If you have an old mobile phone and think of getting the latest model, you should consider the Qlink Wireless phone upgrade. However, during the upgrade process, you may wish to have it alongside a new phone number. Once your phone number gets changed, you cannot go back to your current phone number. When you change your phone number, all voicemail messages will delete, so list down any useful voicemail messages connected to your old line.
Can I Get a Replacement For My Qlink Wireless Phone?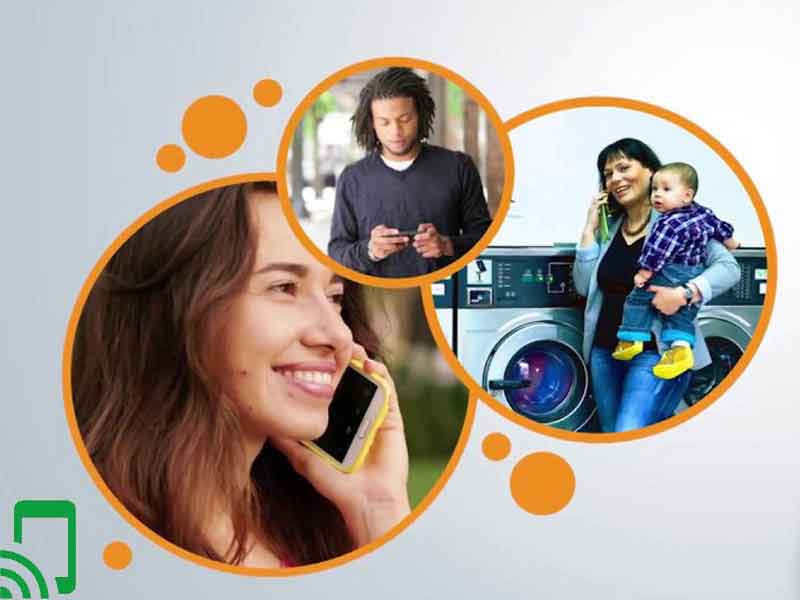 Unfortunately, the federal government does not reimburse Qlink Wireless for the smartphones they provide once a free government phone gets lost, damaged, or stolen. The smartphone model usually send out for replacement orders is a Q Link Wireless Smartphone packed with tons of upgraded features and has a value of $75.
However, Lifeline makes your life less stressful by offering you a replacement smartphone for a discounted price of $25. On the other hand, anytime your phone gets stolen, lost or broken, you may want a replacement for the Qlink Wireless lost phone.
Your lost phone usually disappears together with the line and, you can decide to keep your old phone number or apply for a different phone number. Interestingly, you may also consider upgrading for the lost phone, especially if there are fantastic smartphone models released in the markets.
Read More: QLink Wireless Phone Upgrade Free. If you qualify for a free QLink phone, we cover how to upgrade!
Can I Transfer My Number To Qlink Wireless?
Apart from customers wanting to change their Qlink Wireless phone number, there are other non-subscribers Qlink Wireless free phone who wish to bring their existing number to the Qlink Wireless network. To make the number transfer process easy, make sure you avail the following details.
Your existing Phone number
The account number from your current provider
Have an account password or pin from your current carrier.
Billing name and address for your existing carriers account
However, the transfer process is not done arbitrary, and these are some guidelines that are strictly adhered to before a customer qualifies for a phone number transfer to Qlink Wireless. The following eligibility must be met;
Maintain your number active on your current network. Do not prompt your existing provider to deactivate your account before or during the number transfer, or your phone number will be non-eligible.
Pay any overdue balances with your existing service provider. Otherwise, you will be denied to port even if the number is active.
Your phone needs to be unlocked and among the Qlink compatible phones. You can contact your current provider to make sure your phone is unlocked.
Do not have a current port initiated with your current provider. If you do, you will have to call them to cancel it.
Ultimately, your old number and account will get deactivated when your line is approved to transfer to Qlink Wireless. Upon following these instructions and have the required information at hand, reach this number 1-(855) 754-6543 to get your phone number transferred. You can enjoy unlimited data for 30 days if you have a telephone number you want to move to Qlink Wireless.
How Do I Change My Qlink Wireless Phone Number?
If you want to change your Qlink phone number, please note the following prerequisites;
Make sure the period is less than 30 days since you received your Qlink wireless phone, this change is free of charge. On the contrary, any phone number change request after 30 days will require a $5 fee.
Ensure that your Qlink phone is charged and available to update its settings.
Qlink wireless offer different phone since your number can't get changed while you are using your phone.
Moreover, note that Qlink Wireless may reassign your telephone number to another subscriber, without giving notice, if you cancel the service, your account expires, deactivated or it's otherwise terminated. Thus, you may transfer your phone number before the telephone number gets reissued to another customer. If you plan to do so, please contact QLINK Wireless Customer Support at 1-855-754-6543.
Moreover, if you do not qualify for the Qlink Wireless free government phone, and want to switch an existing phone number to Qlink Wireless, you can contact Qlink Wireless customer care. You can reach them using this number 1-855-754-6543, and have a bill compiled from the former provider.
When you switch service from another wireless provider to Qlink carrier, the previous provider may charge termination or other fees. Before transferring your phone number to Qlink carrier, you need to know what kinds of phones does qlink have in store.
What Plans Can You Get From Qlink Wireless?
Customers upon changing or transferring their numbers can benefit from Qlink Wireless data plans that include different minute plans with nationwide coverage and call outside the country. Customers don't have to be suspicious of monthly bills, credit checks, fees, or contracts. The available plans include;
1,000 Voice Minutes, Unlimited Text, and 3GB Data
The eligible customers enjoy 1,000 anytime voice minutes per month, 3GB data per month, unlimited text, and picture messaging. Note that voice minutes and data does not roll over month to month. This plan's retail rate is $15.00 per month, but for the eligible Lifeline customers after a successful application, the cost is $0.00 per month.
750 Voice Minutes, Unlimited Text, and 2GB Data.
The customers enjoy 750 anytime voice minutes per month, unlimited text and picture messaging and 2 GB Data per month. The unused voice minutes and data do not roll over to the next month. This plan's retail price costs $17.50 per month; however, this plan's total cost is $15.00 every ninety (90) days for eligible Lifeline customers after the application of the federal Lifeline program.
Data-only, 2GB Data
If you like streaming and visiting websites more often, this data package will be the ideal option for you. Enjoy 2GB data with a retail rate of $10per month. Besides, the unutilized data does not roll over month to month. However, this plan's overall cost is $0.00 per month for eligible Lifeline customers after a successful application.
Bottom line
The above information will help you have background information in the phone number changing exercise. Qlink is a Wireless provider and one of the United States' fastest-growing partners of the Lifeline Assistance program. This program establishment aimed to help low-income Americans with free cell phone services that include cost-free monthly data, minutes, and unlimited texting.
Additionally, Qlink Wireless gives free monthly minutes to millions of low-income families. Still, the carrier provides a free cell phone to use, and better services get rendered to its customers.