Samsung Galaxy A10e Reviews
Nowadays, the public wants to get an excellent featuring phone at an affordable price. Keeping this matter in mind, I think Samsung Galaxy A10e can be a better choice. This phone is small and handsome, which feels quite good in hand to hand.
Although the media system of the Galaxy A10e provides a disappointing performance, it has a lot of good sides. The phone looks like a winner. Detail specifications are given below and also you will get to know about buying guidelines.
The specifications of the Samsung Galaxy A10e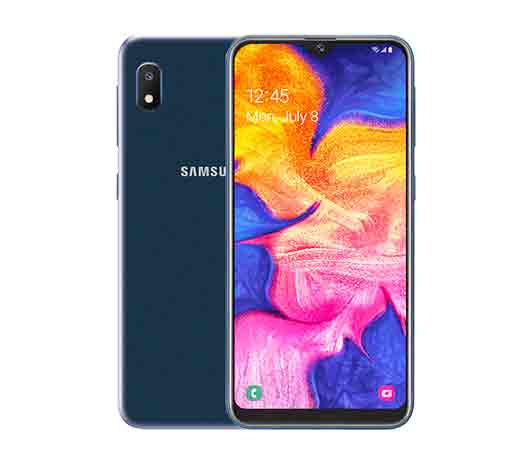 1) Design & Display
The Samsung Galaxy A10e looks simple but it has a fascinating design. Its body dimension is (5.80 X 2.74 X 0.33) inches and the bodyweight is 141g, which is almost equal to 5 ounces. As the body dimension is not big, it's so comfortable to handle. For a teardrop notch on the front and chunky bottom bezel, it doesn't look cheap.
The front of the Samsung Galaxy A10e consists of a 5.8-inches LED. The phone comes with a resolution of 1560 X 720 pixels and has 256 pixels per inch density. The bright screen makes it better for videos and other use.
PROS
Solid battery life
Fascinating design
Low price
Long battery life
Great display
CONS
No fingerprint sensor or waterproofing system
2) Audio System
The Maximum speaker volume of Samsung Galaxy A10e comes at 89 dB. This range of volume can fill a room. But when you turn on any volume, it sounds muddy and tinny. Luckily, Bluetooth 5.0 wired or wireless headphones and a 3.5 mm jack headphones.
3) Battery Life
Possibly it's not a surprising matter that the battery life of Galaxy A10e is excellent. It has a Lion 3000 mAh non-removable battery. In a battery-draining test with streaming HD video and Wi-Fi at full brightness, Galaxy A10e lasted 10 hours and 17 minutes.
4) Call & Network Quality
The call quality of the phone is up to the mark. When you're on busy streets, you can hear clearly as the earpiece volume reaches at 84dB. Noise avoidance works superbly in almost all situations.
According to Network, the speed of network was low in testing. In the course of a dozen test, the Samsung Galaxy A10e continuously provide the average speeds of only 1.61 Mbps up and 4.84 Mbps down.
5) Cameras
The Samsung Galaxy A10e has a single rear camera of 8 MP with an f/1.9 aperture. And, honestly saying it's not good at all. On the other hand, you will get a 5 MP front camera with an f/2.0 aperture. The rear camera performs a fine job in good light.
Although there was loss of some good description in many daylight shot images, it was good enough for its overall quality. However, bad light photos were relatively poor. The front camera performs well in good light. Low-light images of the front camera do not look so good and some shots look very blurry.
6) Performance
The Galaxy A10e has 2GB of RAM with 32GB of internal storage. You can use a microSD card that supports up to 512GB of storage. At the same time, this phone performs slowly. The apps take more than a second to open and screen transition time falls behind than the other devices.
You will understand these issues clearly when you start doing multitasking. If you are those types of users who like to work keeping many apps or tabs in the background, this phone is not compatible with you. Moreover, it isn't a good phone at all for gaming.
I have tested it with games like Asphalt 8 and PUBG. In a 30 minutes gameplay, PUBG crushed two times. As PUBG crushed, there is needless to say that Asphalt 8 won't run smoothly because Asphalt 8 is a high-graphics game system.
7) Software
Samsung Galaxy A10e comes with a version of Android 9 Pie. It means that the version is quite the same that you get on Galaxy S and Note Smartphones. This phone is among Samsung's few devices which use their own Exynos processors instead of Qualcomm Snapdragon chips. The phone has a chipset of Exynos 7884 and that is about the same position as a Snapdragon 632 in the benchmark.
Buying Guideline
You will absolutely enjoy using the Galaxy A10e for its smaller size, lightweight design and healthy battery life. Some people won't agree to buy this phone as it has a lacking of NFC support and a fingerprint sensor. You can buy this phone this phone is best unlocked phones under $200.
Also, you can surely go for this phone if you give priority to hardware/software and battery life. I will advise you not to buy it if you take a lot of photos and need a fingerprint scanner or NFC support.
Bottom Line
The Samsung Galaxy A10e the budget-friendly phone, looks exciting but it is a step behind other affordable android phones. You can choose the Moto G7 power at the same price, which is superb than this one, from display to battery life. If you intend to spend something more, the new Moto G power will be the best choice which will cost only $199.