The 6 Best LG Prepaid Phones Reviews
With the current technology, a mobile phone has become a necessity in our daily lives. If you lived in an era where a mobile phone was a luxurious item then you agree with me that technology is quite dynamic and was aging! At the moment many people opt for a cell phone as an investment plan since you can manage various duties with the phone. If you are on a tight budget then you can opt for LG prepaid phones offered in the market currently.
For status, LG is a well-established company and is well known to produce high-quality home appliances and smartphones that make our lives' good just like there slogan. Though facing stiff competition from various mobile companies, LG has put much more effort to produce high-quality smartphones for its customers. Though some of the LG phones are locked to a certain mobile carrier, you can get an unlocked phone so that you choose the best service provider of your choice then subscribe to the prepaid services. Also, instead of getting the phones from the service providers, you can get them from Amazon as it will be unlocked and you can shift to any mobile anytime to avoid being locked to a mobile carrier for a certain period.
In this article, I'll guide you through the best LG prepaid phones in the market and the various features each phone has to offer. The models mentioned later in the article are of pocket-friendly prices so that you can save a few bucks that can cater to the prepaid plans. Also, these smartphones you can enjoy the various mobile plans from different mobile carriers such as Sprint Family cell phone plans among others.
Why get a prepaid mobile phone?
Many of you are probably wondering what is prepaid mobile phone plans? A prepaid phone is a cell phone that you buy off-contract meaning you won't be bound to any contact and you will have to pay the full amount for the phone.
Unlike other plans, in prepaid you won't be offered any installment option of payment for the phone. In the US various mobile carriers offer these services and you can opt for them. Once you subscribe to the prepaid plan, you can save up to $20 depending on the service provider. You can enjoy the various mobile plans offered.
The prepaid mobile phone gives you the freedom and controls the phone has to offer. Once in possession of the phone, you can change the mobile service provider anytime unlike the postpay you will have to wait for the contract to end so that you can shift.
Also, these phones you get to enjoy unlimited texts and talk time and if the month is over instead of it being cut off the remaining texts and talk time is rolled over to the next time. So you can stay connected to your family and friends all the time.
Are prepaid phones ideal for children?
Though phones aren't recommended under the age of seven you might want to keep tabs of your children when far away or at school. As a parent, you can agree with me that a child to budget wisely and kids will be kids so as a parent you need to be keen when you take the initiative of providing them with a smartphone.
If you like keeping tabs on your children then the right phone to get them is prepaid phones. Most of the parents give their children a phone that has the line rental and you will end up crying foul when going to pay the bill.
The reason for the high bills is due to the high consumption of talk time minutes and texts without any limit that the huge bill. You can opt for the LG prepaid phones that are great as your child is limited to a certain amount and once the credit it's over its up to you to top it up or leave. Also, it's up to you to allow extra credit for your child.
Top 6 LG prepaid phones
In this section, I'll guide you through the various LG prepaid phones in the market currently that you can get. Though some of the phones have obsolete features, you will get to enjoy smooth mobile operations. Also, my team and I have done extensive research about various LG phones offered in prepaid and we have come with the list below.
Not only have I shed light on the pros and cons but also the unique features that the smartphones have to offer. No need to worry about the complex mobile operation as the mobile phone have a simple user interface that you can navigate around easily.
1) LG Stylo 3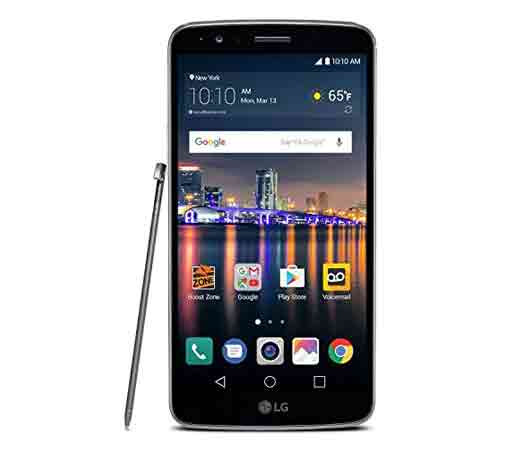 It comes with a rear-mounted fingerprint sensor that you allow you to lock your documents in the phone to avoid unauthorized access from stranger thus they stay secure. It comes with a 5.7" HD display that allows you to stream your favorite TV shows and videos enjoying clear images.
Stylo 3 comes with an embedded Stylus that you can operate your mobile phone with and also you can jot down a few notes while in a meeting. Also, you can add a digital signature anywhere anytime to avoid saving it as a separate file.
PROS
Good camera features
A fingerprint scanner
An immersive display
Long-life battery
The internal memory of 16GB
2) LG G8X ThinQ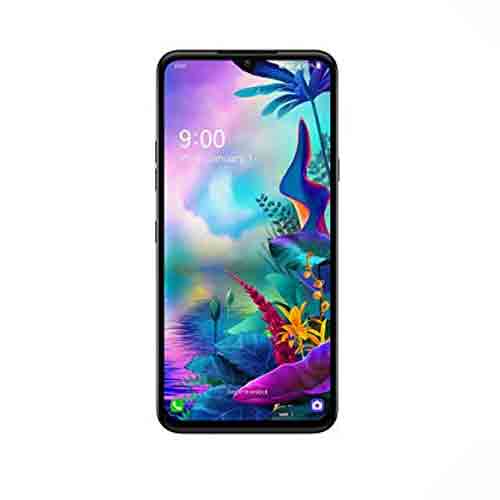 Stay connected to your family and friends at all times as it come with a long-lasting battery of 4000mAh capacity. Enjoy your favorite music tunes with the balanced Stereo sound and quality loudspeaker which is great if you are on a road trip or an adventure.
Enjoy smooth multitasking as the G8X comes with a dual-screen so that you can do various duties at the same time. Also, with the LG dual screen, you can stream your favorite TV shows and videos.
It comes with a dual rear camera that lets you shoot video os up to 2160p@30/60fps and capture crisp and clear images. Also, it comes with a single 32MP front camera.
PROS
Quality stereo speakers
An IP68 certified product
Ample storage
A long-lasting battery
Superb sensors
3) LG G8 Thin Q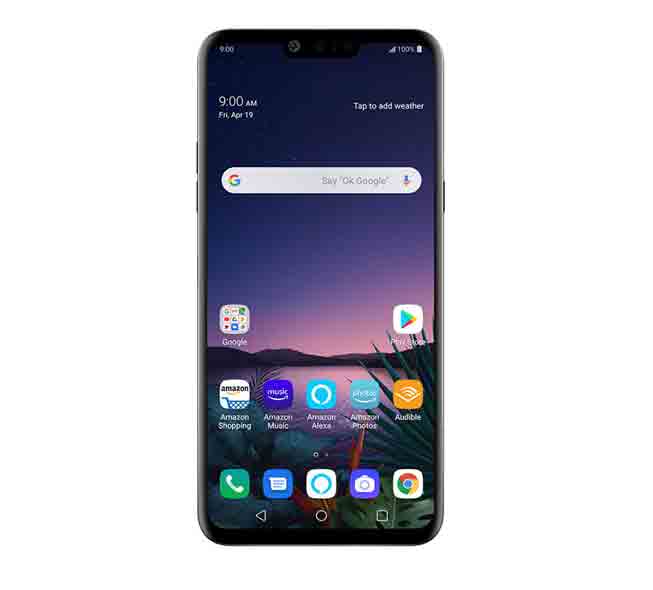 LG G8 Thin Q is of the solid build as both the glass front and glass back are made of Gorilla Glass 5 and 6 respectively so no need to worry about the screen of cracking. It is an IP68 certified product as it is both dust and water-resistant so no need to worry about the phone getting damaged any time soon.
It comes with an immersive display of 6.1" P-OLED screen that has a resolution of 1440 x 3120 pixels so that you can enjoy clear images if streaming. The device runs on Qualcomm Snapdragon 855 chipset and an octa-core processor so you get smooth mobile operations.
PROS
Ample storage
Efficient cameras
A long-life battery
An immersive display
Compatible with various mobile carriers
4) LG V35 ThinQ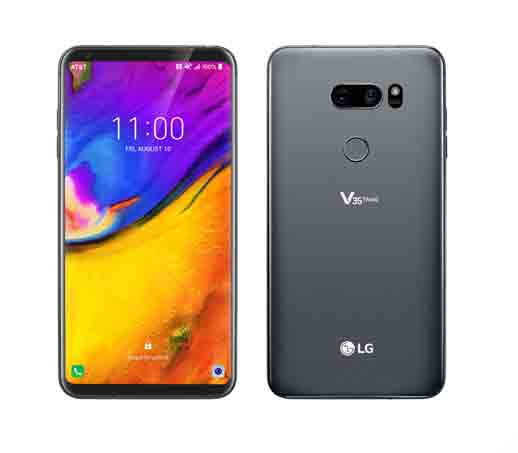 It is an IP68 certified smartphone that is both dust and water-resistant so no need to worry about the phone getting damaged any time soon. The V35 ThinQ comes with a P-OLED 6.0" display that has a resolution of 538 PPI densities and has an 80.9% screen to body ratio so that you can enjoy a clear and wide view.
You can store your files and documents so that you can access them anytime anywhere as it comes with an internal storage of 64GB and you can add up with dedicated MicroSD slot.
PROS
Superior camera features
Ample storage
An IP68 certified product
Quality loudspeaker
A long-life battery
CONS
It doesn't work with CDMA networks
5) LG V40 ThinQ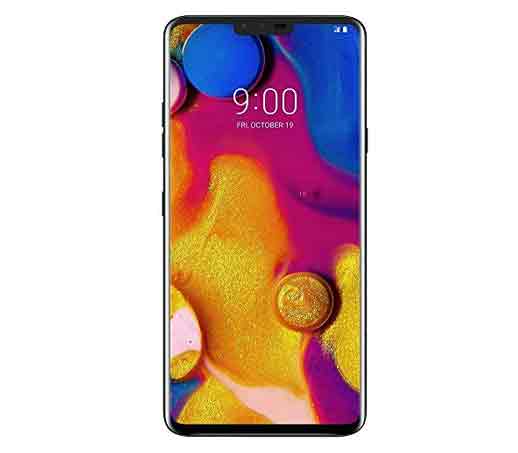 Capture every moment of your adventure as it comes with a triple rear camera of 12MP+12MP+16MP so that you can shoot high-quality videos. Also, comes with a dual front camera so that you can capture clear selfies. The camera comes with an AI camera feature with the "Triple Shot" and "CINE" so that you can enhance your photos. It comes with the Google Assistant so that you can get things done around on your phone.
PROS
An immersive display
Superior camera features
Good processor unit
Quality BoomBox speakers
A long-life battery
CONS
It doesn't come with headsets
6) LG Stylo 4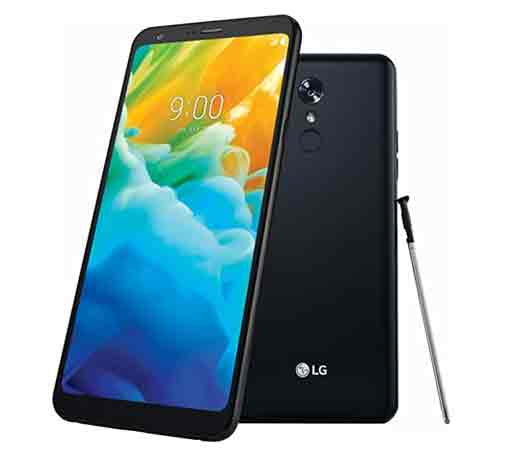 The Stylo 4 is an unlocked phone so you can get mobile plans and the prepaid services from any carrier in the US. it comes with a 6.2" FHD + FullVision display that delvers clearer picture quality and vivid visual experience.
You can take shots with the main subject in focus, standing out against an artfully blurred background. It has High-Speed Autofocus with PDAF so that you can capture quality photos of moving objects and it is usual in a professional camera.
PROS
Superior camera features
Unlocked to various mobile carriers in the US
A FullVision Display
Superb processors
Runs on Android Oreo
Bottom Line
In the guide above you have seen the ideal LG prepaid phones in the market that you can opt for so that you can enjoy it with the various affordable prepaid plans offered by different mobile carriers. Also, I have shown you why you should get a prepaid phone and the benefits it offers.
The prepaid plans are ideal for trial users, families with big households as, unlike the usual monthly plan you are tied to a contract, in prepaid you can leave the service provider anytime. Also, the plans are flexible and until it gets finished is then you will renew it again.
I hope you will find the ideal smartphone that will satisfy your needs. Feel free to give us your feedback on the phone in the comment section as it will encourage us a team and also it helps us add any improvements requested.