How Do I Replace a Metro by T-Mobile Phone (MetroPCS)
Metro PCS (now Metro by T-Mobile) is among the most popular cellular service providers in the US, with millions of subscribers. According to a 2013 report by buy-back-boss, the company had 8.99 million subscribers. There is a possibility that the number has grown even higher. As a Metro by T-Mobile service user, the time may come when you need a MetroPCS replacement phone. Replacing a phone helps you to get better services than before.
Usually, people refer to MetroPCS as Metro by T-Mobile since T-Mobile bought it a few years ago. It thus operates on the Nationwide T-Mobile Network, although it has independent products. There are many services you can enjoy with a phone upgrade. You can enjoy limited and unlimited data plans. You can also get better plans for calls and SMS. Staying with the same phone for long may not serve you right as technology changes every day.
If you are planning to upgrade your MetroPCS phone and wondering how to go about it, then here you are about to get the relevant information you can depend on in the process. Phone upgrade involves smartphones with the latest operating systems, larger memories, better cameras, faster processing speeds, among many other features. Sometimes you can do a Metro free phone upgrade, although you have to incur some cost in most cases.
Why should you replace your Metro By T-Mobile phone?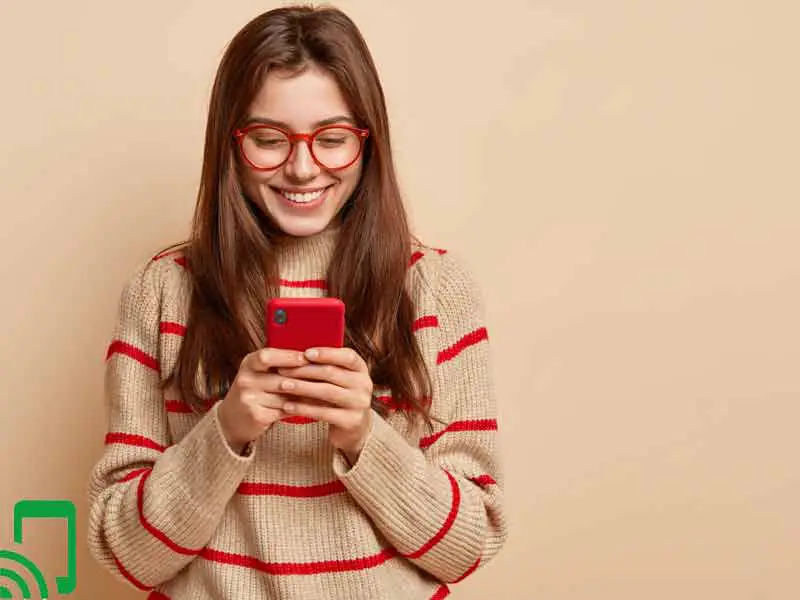 If you want to upgrade your phone, there must be some reasons why you wish to carry out the process. Some of the common reasons why you can upgrade your phone include the following.
i) If the device is not working well
People usually say that the 'old is gold,' but it does not apply to technology. The older your phone, the more it becomes less useful with time. Technology changes every day, and if using a phone with an old operating system, a time may come when it begins to malfunction. Network losses, SMS delivery failures, and system failures are some of the issues you can get with an old phone.
As we speak, someone using a smartphone with Android OS 1.6 (Donut) is far behind someone using the Android 10 operating system. The same applies to early iOS and the current ones.
ii) To enjoy new phone features
Modern phones come with exciting features that are so irresistible. Imagine a smartphone with a storage space of 128GB compared to another one with only 4GB! If you have enough money, you will surely upgrade to the one with the highest storage space.
The same applies to the camera, screen size, internet speed, and the rest. One feels secluded when almost all their friends are using new gadgets while they have pathetic ones.
iii) When the manufacturer stops supporting your device
It may become too costly to support old technology. The manufacturer may decide to stop supporting some phone versions, and you can be among those carrying the burden. You, therefore, have no other option other than upgrading to a later model.
iv) When duty calls
There are millions of people working online using phones. Your company may require you to switch to a later operating system to make work easier. You, therefore, have no option other than to adhere to the rules to continue working with the company.
v) If you lost your phone or it spoils
If you lose your phone, you can consider replacing it with a newer version other than the current one if the older phone operated on an old version. There is no need to buy the same phone as there is a need to find new experiences.
Furthermore, there may be no versions of the old phone in the market. It is not a must you buy a phone at MetroPCS since you can bring your own phone to Metro PCS. However, before buying a new one, you have to check the phones which MetroPCS supports.
How to replace Metro by T-Mobile phone
Before replacing your phone, you can contact T-Mobile to ensure whether the phone you are about to use is compatible. However, as I had mentioned earlier, you can check on their website the models they support. Many of the smartphones in the market are compatible, but some are not.
Replacing a T-Mobile phone is not a complicated process at all. All you have to do is to get the new phone and insert your MetroPCS SIM card. If the SIM is old, you may consider swapping it with a more recent version since SIM card technologies change. Be careful when removing SIM cards as some phones are complicated. You can get a family member or a friend to operate. Alternatively, you can have officers at a Metro by T-Mobile store do it for you.
The next step is activating your Metro services in the new phone. There are various T-Mobile stores countrywide where you can do the upgrade. However, there is an option of doing it online. Online service activation is the most convenient as compared to visiting a store.
When activating the new phones, there are some items that you may need to transfer to the other phone. These include;
1. Contacts 
Contacts are significant since telephoning is the main reason why we have phones. There are three ways you can transfer contacts to the new phone. These are;
To Copy all your contacts on your SIM card before inserting it into the new phone. The contacts will appear in the contact list of the new phone once you insert your SIM card. However, most SIM cards cannot store many contacts. Current ones can hold up to 250 contacts.
Uploading contacts to your google account and then signing in using the same account on the new phone. All your contacts displays on the new phone.
The third option is first sharing all the contacts with the new phone via Bluetooth or any other applicable application such as Flash Share and Sender.
2. Apps
You still need the apps you use for various functions. You can transfer them to the new phone using the necessary sharing application or sign in to your Google or Apple account and download them anew from the relevant site.
3. Media
You also need to transfer files such as music, videos, and photos to the new phone. Like apps and contacts, you can send them to the new device via Bluetooth or any other relevant media. You can as well copy them on a memory card and insert the card into the new device.
4. Messages and WhatsApp chats
It is essential to retain specific conversations for future reference. Some apps allow you to back up your messages into your account and then sign in to the new account to restore them. WhatsApp also allows you to back up your chats to restore them on the other device.
It is important to understand that when you sign in with your account details on the new phone, all your data settings in the old phone reflect in the new phone irrespective of whether it's an iOS or Android phone.
What are some of the services you get at Metro by T-Mobile when you replace your phone?
Upgrading your phone comes with a service upgrade, and you are likely going to get more exciting services than before. Upon upgrading, you are likely to enjoy;
1) Faster internet speeds
Currently, Metro supports a 5G network. If you upgrade to a 5G phone, you will enjoy faster internet speeds, clear and consistent calls, and speedier SMS delivery.
2) Phone plans
T-Mobile has some of the cheapest phone plans with unlimited everything. Getting a newer model will help you enjoy better phone plans, such as a $40 plan with 10GB of data with high speeds, $50 with unlimited high-speed connectivity, and $60 with unlimited high-speed connectivity. The plans allow you to buy for up to five lines—the more the lines, the cheaper the plans per line.
3) Better security features
Initial phones were very insecure as they were vulnerable to hacks. Modern OS has better security features that allow your data to stay safe all the time. Furthermore, replacing your Android phone with an iOS phone makes your crucial information more secure.
4) Ultimate support from manufacturers
If you get the latest model as your new phone, you can be sure that your phone will always get the necessary support. You will thus have fewer or no cases of system failures.
What are some of the MetroPCS phones I can consider to replace my old phone?
There are various models that you can have as a replacement for your old MetroPCS phone. The most popular Metro by T-Mobile smartphones include;
iPhone SE 2020
Samsung Galaxy 20 FE
Moto G Stylus
iPhone 12 Pro Max
OnePlus Nord N10 5G
iPhone 11
Samsung Galaxy A51 5G
Bottom line
It is possible to replace your old or lost Metro by T-Mobile phone with a new one. By doing so, you can enjoy new features and better plans for your day-to-day telecommunication activities. You can upgrade your phone online or at a Metro store.
Interestingly, T-Mobile allows you to bring your phone. Before buying a new phone, you have to check whether it is compatible with MetroPCS. You can check online or call a Metro customer care representative.