What Is The Best Cheapest Prepaid Phone Plans 2021
As the number of cell phone users rises, the need to get a phone plan is also at an all time high. If you are getting a phone for the first time, you may be in a dilemma to choose between prepaid or postpaid cell phone plans. Postpaid plans were very common in the past but over recent years, people are looking for a plan that allows them to switch service providers easily, not having their credit scores involved and many other benefits. The cheapest prepaid phone plans come with such benefits and over recent years, millions of Americans have adopted it.
Choosing a prepaid plan can be a tough choice. Most people look at the network coverage, costs, cell phone compatibility on BYOD and so much more. Luckily, most service providers are meeting the people's demand by working with major service providers to ensure you get the best services on your no contract cell phone plan. However, not all prepaid phone plan providers are the best. Some may have hidden fees, bad network coverage, and many more which you need to look out for.
This article aims to provide insights into the cheapest prepaid cell phone plan. We will look at whether you can get a free prepaid phone plan, how to switch carriers, and compatibility for BYOD. We will also review the 10 best service providers to conclude on the pros and cons of prepaid phone plans.
Can I get a free prepaid phone plan?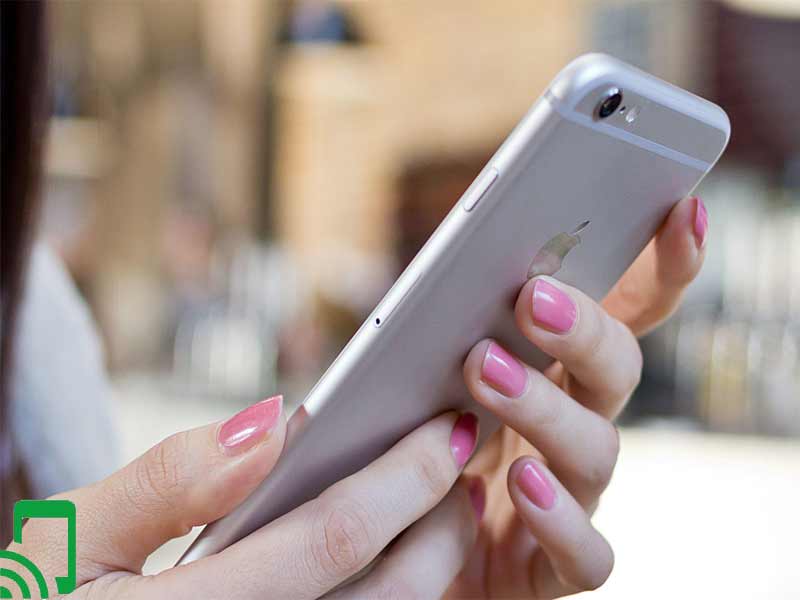 Getting a free prepaid plan can be a tough one compared to getting discounts! However, you can always consider a lifeline service if you want a free phone plan. The lifeline assistance program helps people with low income and those who have participated in federal assistance programs to access free cell phones and plan.
To learn more about the free government phone providers, visit your local lifeline offices. You can always get discounts at designated times of the year and also depending on the service provider. Some may offer discounts if you bring your device or if you use Autopay.
How to switch from postpaid to prepaid cell phone plan?
Switching from postpaid to prepaid is a simple process but it may be a tussle depending on some factors. Luckily, FCC has set up some amazing regulations to ensure you have a smooth process when switching from postpaid to prepaid. Here are simple steps you can follow:
Step 1: Clear pending dues
You are required to clear any pending bills. The service provider will calculate any pending fees and send you the invoice via email. If you terminate the contract earlier, you may be charged some early termination fees but you can negotiate on that.
Step 2: Get a new prepaid sim
Once you have cleared all the fees and receives the receipts, you will receive the clearance receipt and also get a new prepaid sim. The sim card can be collected at the store or mailed to you.
Step 3: Get verified
After acquiring the prepaid sim card, activation is needed. This involves a porting process that can take up to 48 hours and you will have to wait until the network disappears on your postpaid sim card. After this, you can switch to the prepaid sim card.
This process is quite simple but there may be a slight difference with each provider. Feel free to contact your service provider to learn how you can switch.
Do prepaid phone plans allow BYOP?
Yes! Most prepaid phone plans allow you to bring your device. Some may not even ask for activation fees!. To get started with bringing your device, here are some tips:
i) Check phone compatibility
Most service providers have an online IMEI checker that checks phone compatibility within seconds. You can also visit the service provider's retail store.
ii) Choose a prepaid plan
If the service provider has a single prepaid plan then goes for it. You will then receive a sim card after confirming the purchase of the plan.
iii) Activation
Once the sim card is received, insert it into your phone and activate it by calling your service provider or following some simple USSD codes that your service provider has offered.
What to know before choosing a cheap prepaid phone plan?
1. Network coverage
Network is very essential and without it, the phone comes close to a brick. Ensure the service provider offers nationwide coverage and has a few reports of poor network coverage. If you live in rural areas, getting a prepaid cell phone signal booster can be a great option.
2. Customer/technical support
The cell phone provider should offer reliable 24/7 customer care services. They should also have good communication skills. You can research a company's customer care service by looking at reviews from third-party platforms like Trustpilot.
3. Affordability
The service provider should offer affordable cell phone plans. Choose one that fits your budget making it easy to stay out of debt.
4. Discounts
Look out for service providers that have promotional offers for their new and existing customers. This can help you save money on getting a prepaid phone upgrade and other perks. Autopay discounts can also be a great perk to look out for.
The 10 best cheapest prepaid phone plans
1) Cricket wireless
Cricket wireless tops our list as the best service provider of prepaid plans. This company is owned by AT&T and operates as an MVNO. By using AT&T networks, Cricket wireless assures it's users of the best network coverage. The Cricket wireless offers affordable cell phone plans starting at only $30 for 2 GB and unlimited talk and text.
Their premium plan goes for $60/mo and you get unlimited everything plus 15 GB of mobile hotspot. For every plan, there is a discount if you use Autopay and also buy more than 1 line on cricket wireless plans for 2 phones. To get started with Cricket Wireless plans.
2) Visible Mobile
Visible is an MVNO that operates under Verizon wireless. I refer to it as the minimalist cell phone provider since it offers only one plan but of great value. They also offer network coverage under Verizon wireless which is one of the best standard carriers in the US. The plan costs $40/mo and you get:
Unlimited talk and text
Unlimited data
You are also assured of no hidden fees and 5G for 5G compatible devices. The company allows you to keep the old phone number and 24/7 chat support with a real person. Visit visible to get started.
3) T-Mobile
T-Mobile is among the largest service providers in the US. They are ranked best when it comes to customer support and also network coverage. Their prepaid plans have perks like no hidden fees, discount on additional lines, autopay and so much more.
The T-Mobile prepaid plan starts at $15/mo and you get unlimited talk, text, and 2 GB of data. They also offer exclusive cell phone plans dubbed as T-Mobile connect plans with capped data and Tablet and hotspot plans.
The cell phones plans come with spam ID/scam Block ensuring you are safe from spam and scam. To get started with T-Mobile phone plans, visit here.
4) Boost Mobile
Boost Mobile is an MVNO that offers prepaid phone plans to all the US states. The company is known for affordable cell phone plans with no contracts and also no hidden fees.
Boost mobile allows BYOP programs where you can bring your phone if it uses GSM network technology. They also have the best customer care support among many other cool benefits.
Boost mobile has a plan dubbed Shrink-It that costs $35/mo and you get unlimited talk, text, and 15 GB of data. You are also assured of mobile hotspot data. The company also offers 2x data when you bring your phone on the $15 plan and buy a Sim card for $9.99.
5) U.S Cellular
U.S Cellular is a service provider known best for cell phone family plans and they are also notable when it comes to prepaid phone plans. The service provider claims to offer no credit checks, overages, and activation fees when you bring your device.
Their plans are affordable and start at $40/mo in which you get unlimited talk, text, and 8 GB of data. Their premium plan goes for $65/mo and you get unlimited talk, text, and data. You also get unlimited dialing to Mexico and Canada plus priority data up to 22 GB. To get US cellular plans to visit US Cellular.
6) Verizon wireless
Verizon Wireless is one of the biggest service providers and is known for prioritizing the inception of 5G networks in the US. The company is also known for affordable prepaid phone plans with no contracts, overcharges and so much more.
The plans start at $35/mo for talk and text. The premium plan offers unlimited talk, text, and data for $65/mo and you get $5 with an autopay discount.  You can also get a prepaid family plan if you have multiple devices. To get started with the Verizon prepaid plans.
7) Metro by-t-mobile
Metro is one of the few MVNOs acknowledged for their best deals when it comes to unlimited data plans. If you have a metro compatible phone, you can bring it to their network and enjoy unlimited prepaid cell phone plans.
The Metro cell phone plans start at $40/month and you get 10GB high-speed data and unlimited talk and text. The service provider also offers Unlimited everything, 100 GB of google one storage, and Amazon prime at only $60/month. Discounts apply when you get more than 1 line. To get started with Metro by-T-Mobile, visit their website.
8) Google FI
Google FI offers internet and prepaid phone plans to US citizens at an affordable price. The company is owned by Google and they are famously known for their reliable network coverage and many other perks.
Google FI allows you to customize the prepaid phone plans with regards to how many lines you want and also the amount of data you need. The Flexible plan goes for $17/mo/line and you get unlimited talk, text, and $10/GB of data used. The premium plan goes for $50/mo and you get unlimited talk, text, and data.
Visit fi.google to get started.
9) Consumer cellular
Consumer Cellular is a service provider known for offering the best cell phone plans for seniors. Millions of people find their services affordable and reliable.
Consumer cellular cell phone plans start from as low as $15 and go up to $60/mo where you get unlimited everything. The plans are also categorized in to talk only plans, unlimited talk plans, and data+talk plans.
By categorizing their plans, users can easily choose one that suits their needs hence saving money on a prepaid phone plan. To get started with consumer cellular visit Consumer Cellular.
10) Republic wireless
Last on our list the renowned Republic wireless which is an affordable service provider known for offering the best deal on unlimited talk and text.
Their base pricing costs $15 per month for unlimited talk and text. Data costs $5/GB and it's optional. Sadly, you do not get discounts for a family plan or when you use auto-pay. However, you are assured of a reliable network and dedicated customer support.
To get started with Republic Wireless, visit Republic Wireless.
Pros and cons of prepaid phone plans
PROS
No annual contracts
It is affordable
It is efficient for persons with bad credit scores
Easy application process
No hidden fees for most service providers
CONS
They are the first to be throttled during network congestion
Final thoughts
The best cheapest phone plans can be a great choice to switch from postpaid plans that are considered to be costly.  Currently, many service providers offer prepaid phone plans starting at $10. All it takes is choosing the best one following your opinion on network coverage, customer support, or anything you may be concerned about. This article has listed the best cheapest prepaid phone plans to help you get started.