The 7 Best Life Wireless Phones
Even as the digital divide continues to narrow every hour, there are still millions of Americans who do not have access to a cell phone or any other means of electronic communication; and even when they do, they can barely afford the cost of using the device. This is what the Lifeline program sought to eliminate when it started with landline service in 1996 and developed to the first free phone service in Tennessee in mid-2008. Today, life wireless phones are among the thousands being distributed to low-income families in multiple states in America.
Life Wireless is a regional cell phone provider, and is accepted by the Federal government's Lifeline program to provide free cell phones and discounted phone plans across more than 30 states in the United States. The plans that they provide along with the cell phone will vary from state to state as state governments regulate lifeline. Those from California receive better rates than the rest since the state subsidizes it. These free government cell phones for low-income families come with free voicemail, 3-way calling, caller ID, no roaming charges, free domestic long-distance calls, and other great features.
The great news is that even if your phone is lost or stolen, you can quickly get a life wireless phone replacement. After reporting that your device is lost or stolen, your service on this device will be suspended all at no cost. You can then request a replacement by paying a $20 replacement fee and get your device within 24 business hours.
The ultimate guide to receiving a Life wireless phone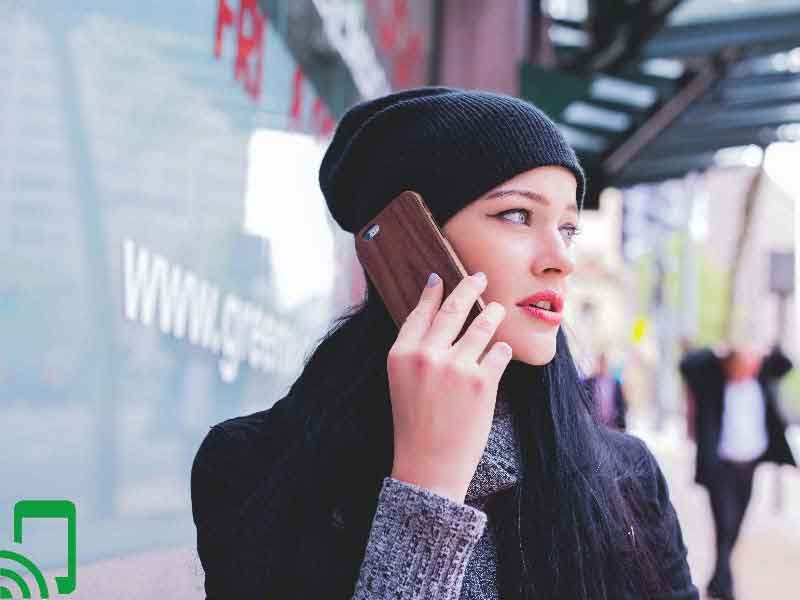 i) Eligibility
Various state governments regulate lifeline programs across the nation, and you should, therefore, check for any details that are specific to your state. Generally, you qualify to receive a life wireless government phone if you receive federal assistance through any of the following programs (this list is not exhaustive)
Medicaid
Supplemental Security Income
Section 8 Federal Public Housing Assistance
Low Income Home Energy Assistance Plan (LIHEAP)
Temporary Assistance for Needy Families (TANF) etc.
You also qualify for a life wireless phone if your income or that of your household is at or below 135% of Federal Poverty Levels. You will need to provide proof of this in the form of paycheck stubs and any other official document
ii) Send an application
After confirming that you are indeed eligible to receive this phone, you are now ready to make your application. Your lifeline provider will begin the registration process for you after they confirm your eligibility.
You will receive a mailed application form with a PIN, which you will need to fill in honestly, sign, and send it to your state's Lifeline administrator with all the required documents of proof.
iii) Notice on the state of your application
If your application is successful and you are accepted into their program, you will receive a free touch screen government phone most likely within 7 to 10 business days. If unfortunately, it was unsuccessful, you will also receive a notice informing you of the same.
It is important to remember that you will need to renew your application annually to make sure you continue to receive discounts on your phone plans.
The 7 best Life Wireless phones
1) Samsung Galaxy S10+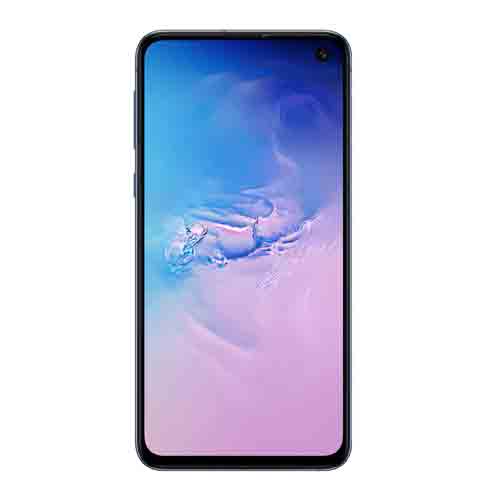 The Samsung Galaxy is the most compatible phone for life wireless. The S10 plus which is a 2019 flagship phone from Samsung which is a larger version of the S10. It has a 6.4″ Infinity-O display with a super AMOLED screen, which has a 93.1% screen-to-body ratio.
The powerful Octa-core processor and the large RAM will ensure your phone runs smoothly and launches apps at the speed of light. The internal memory for this device at 512 GB will also be more than enough to suit even the most voracious space users.
With a close by Samsung device, you can also share power wirelessly whenever you are running low. Another small and underappreciated great feature of this phone is the 3.5mm headphone jack, which has been retained.
PROS
Wireless power share
Amazing photos
Large memory capacity
Powerful processor
Sharp, clear display
2) Google – Pixel 3a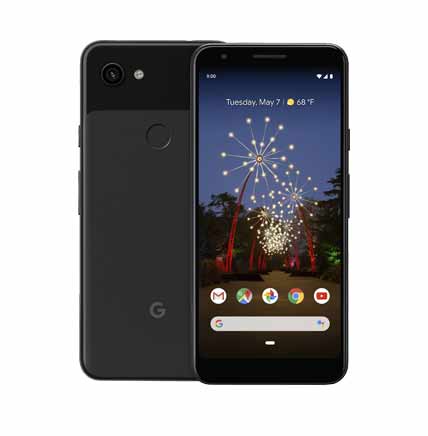 The Google Pixel 3a, also launched in 2019 is one of the more affordable phones from Google. It has an internal memory of 64GB and a RAM of 4GB which is enough to launch apps quickly and keep them running efficiently. If 64 GB of memory is a bit on the low side for you, you'll be ecstatic to hear that this phone comes with unlimited free storage through Google photos.
The security system is also something to brag about with custom-made security chips to protect your Operating System with 3 years of updates. Even with all this, the undoubtedly most impressive feature is the camera which takes amazing photos that are impressive even in low light.
PROS
Great photos in low light
Unlimited storage through Google photos
Comes with 3 years of security updates
Affordable
Fast charging
CONS
No wireless power share
Not water resistant
3) Apple iPhone 6S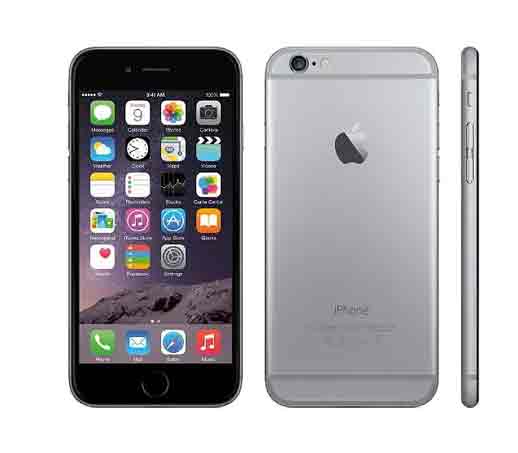 The iPhone 6S is similar in look to the iPhone 6. The phone feels light and is easy to hold. The camera for this device, while not outstanding, still takes great photos. The processor for this device makes for quick performance with this phone. Connectivity options are also great, and you can share data with Bluetooth and NFC.
Some of the downsides of this device are the 2GB RAM and the minimal internal memory with no memory card slot supplied. On the other hand, this is among the last iPhones with a 3.5mm headphone jack that is a great feature.
PROS
Has a 3.5mm headphone jack
More durable than previous models
3D touch
NFC
Strong processor
CONS
Unimpressive battery capacity
Low RAM and storage
4) Samsung Galaxy Note 9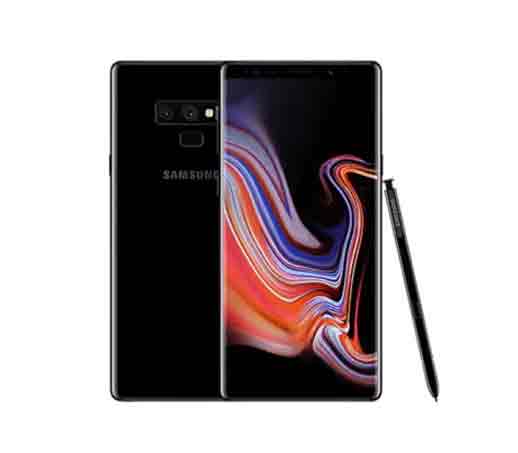 The Samsung Galaxy Note 9 offers the biggest screen of all previous models with a 6.4″ Super AMOLED display. The 128 GB storage will help you save your favorite memories and with the large RAM, launching apps and running multiple of them in the background easy.
The battery is also large and will last you for a long, long time on a single charge. The S Pen is also an amazing feature of this device for remotely taking photos, scroll, play music, and note-taking. The dual aperture lens for this phone's camera is a game-changer, and you get great photographs in any light.
PROS
Long-lasting battery
Large storage capacity
Expandable storage
Remote control with the S-pen
Great camera
5) Moto G7 Power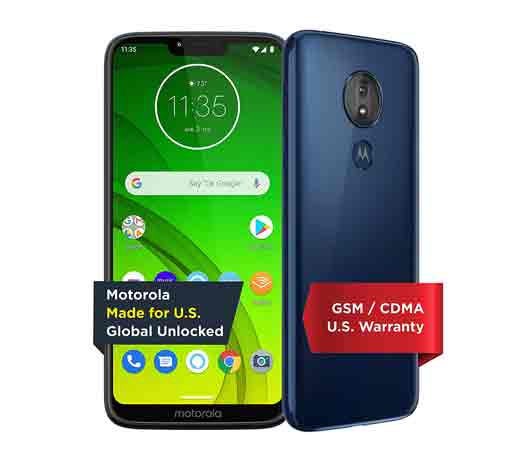 The Moto G7 power by Motorola has a 6.2″ HD+ vision display with 720p resolution for a sharp display. The internal memory of this device is 32GB which is expandable up to 512GB with a micro SD card. The 3GB of RAM is also enough to successfully launch multiple apps.
Your data will be protected in this device with the facial recognition and fingerprint sensor needed for access. By far the best feature of this device is the large 5,000 mAh capacity battery which will last you the entire day on a single charge.
PROS
Affordable
Large battery capacity
Expandable memory
Large HD display
Biometric security
6) Samsung Galaxy Note 10 Plus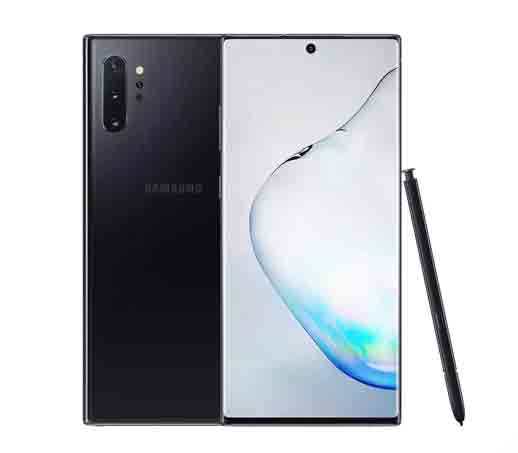 The Samsung Galaxy Note 10 plus is the most powerful note. The screen on this phone stretches to 6.8 inches with a crystal clear display. The storage on this phone at 256GB is humongous and can even be expandable. The battery on this phone is also impressive and fast charging to last you all day on a single battery.
The S Pen on this device is the most advanced stylus on the market and works as a remote control for your device with air gestures, photo-taking, and note-taking. The camera on this phone is pro-grade and takes amazing photos even in low-light.
PROS
Large storage capacity
Long-lasting battery
Immersive cinematic display
Wireless Powershare
S Pen for remote control
7) LG V35 ThinQ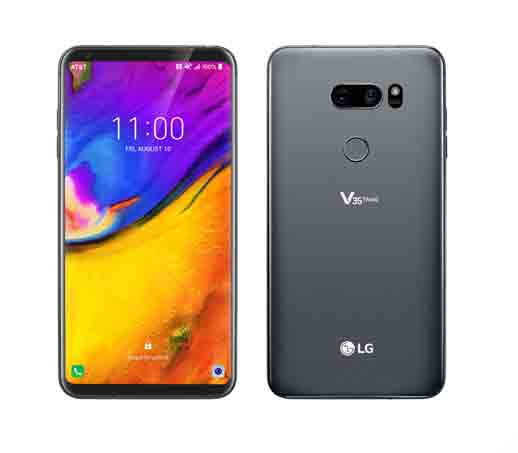 The LG V35 ThinQ is a phone from LGs V30 line. It has a 6″ QHD + OLED high-resolution display. This device also as 64GB of internal storage which can be expanded with a microSD card if it is not enough. The RAM for this device at 6GB is more than enough to make launching multiple apps and keeping them running in the background efficiently.
The LG V35 ThinQ has a Qualcomm Snapdragon 845 processor that gives a strong performance and with biometric security protecting your phone, your data will always be safe.
PROS
Headphone jack
Long-lasting battery
Large RAM
Expandable storage
High-Resolution screen
Final Thoughts
In this age where nearly all operations have been digitized, going without a phone, and a capable one at that can work as a severe handicap. A life wireless phone can be the difference between a highly productive, efficient day and a highly frustrating one in which nothing seems to go right.