How to Get Safelink Free Government Phone
If you can't afford a smartphone or you lack funds to buy a cell phone plan, then the Government is here for you. The free Government phone services have helped millions of Americans get free phones and plans if they are eligible for it. With the free phone, you have unlimited access to communicating with friends at a zero costs. Prior to the coming of these free phone services, there were other cell phone discounts that could help people with low income but it was not as efficient as the free Government phone services like that of SafeLink wireless.
The Government issues out the free phones under Authorized lifeline service providers located in various parts of the country. The service providers issue out phones ranging from smartphones to flip phones. They offer the devices under eligibility criteria which is constant in many service providers. Safelink wireless is among the substantial service providers in the US with their great perks in their lifeline services.
Unlike many service providers, Safelink wireless offers up to 97% nationwide coverage and has a wide range of perks with regards to the talk, text and data units. Once you read this article, you get to learn more on how you can qualify and get the free Government phone from Safelink. Safelink has an amazing simple application process and you will never be disappointed with their customer services. Read below to learn more.
How to qualify for a free Government phone at Safelink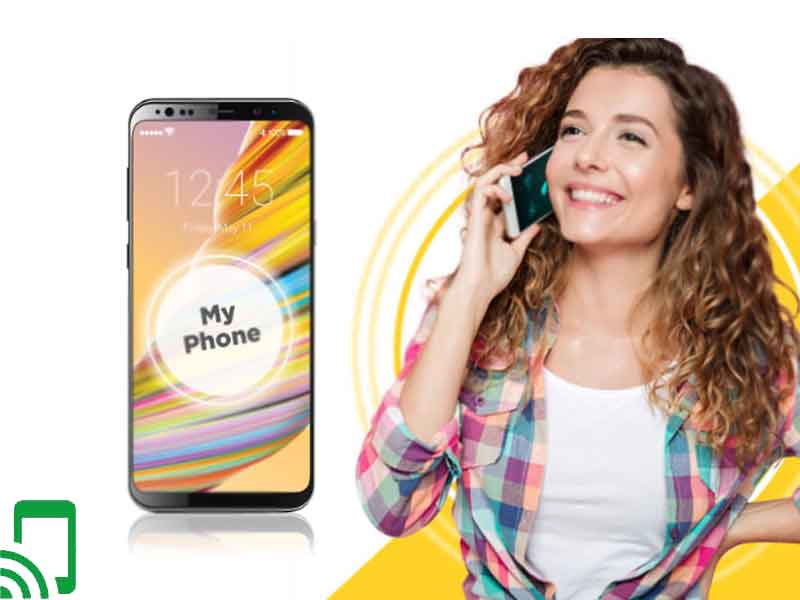 If you have ever used lifeline provider's services, you may have a clue on the eligibility criterion. You can qualify for the free Government phone at Safelink through these 2 ways;
1. Participation in Feral assistance services
If you have participated in the Federal assistance programs, then you stand a chance of getting the free phone very easily. The federal assistance programs may include the following;
Food stamps
Federal housing assistance
Low income energy assistance program
National school lunch program
Supplemental security income
If you have participated in the services mentioned above, a documented prove is required to validate the process.
2. Income levels
In most cases, your income levels should be below 135% of the Federal poverty income levels. This income levels vary from State to State so you should always contact your lifeline agent within the State to learn on the current low-level income policies.
How to apply for the free phones and plans at Safelink
Applying to Safelink is very simple if you follow the correct steps and uphold integrity. Below are the recommended steps to follow;
1st Step: Choose the type of application
You can either do a paper application which will require you to go to their offices or simply opt for an online application. The online application can be done straight from their website and it saves you time.
2ND Step: Proof eligibility
Eligibility is proven through submitting the documents for low income levels or either participation of the federal assistance programs. Once the documents are approved, you will receive information on how you can pick the device
3rd Step: Acquiring the phone and activation
If your application is approved, the phone will be shipped to you or you can collect it in their nearest retail stores. The phones are offered on basis of availability so if the device of your choice is not available, you may have to pick a new device.
Once you have the phone at hand, simply activate it by placing in your sim card and you will see the network bars on the notification bar. The sim card is activated in their website at no costs.
What free Government phones are available on Safelink?
The free phones available range from different types of brands. They are mostly of mid or low-budget smartphones and if you are lucky.
You can get a refurbished high-end phone like the Samsung S7. If you are an iPhone person, iPhones are currently not offered by the company but they may do so as time goes by. Below are some of the brands you are likely to get;
Samsung
HTC
Kyocera
Huawei
Nokia
Motorola
ZTE
LG
Can you port your phone number to Safelink wireless?
With the new FCC guidelines, it is quite easy to port your phone number to Safelink under certain conditions. If you have no pending contracts with your previous service provider, the porting process will be quite simple. However, if you were in debt with your current service provider or the number is not compatible, it is always best to get the new number offered by Safelink wireless.
However, do not deactivate the number before the porting process is complete. The porting process may take a minimum of 2 hours and a maximum of 24 hours.
What if I do not qualify?
If you do not qualify for the free phone, you can always consider getting discounts from standard service providers like AT&T or Verizon wireless. These companies offer discounts on cell phones, plans and phone accessories. However, these are limited offers.
There are also the Mobile virtual network operators who offer similar deals to the standard service providers but at an affordable price. Luckily, the costs of their cell phone plans are constant so you will never have to worry about fluctuating prices. Some of these MVNOs include Boost mobile, Cricket wireless, MetroPCS and many more.
Bottom line
Safelink has a simple and formidable way in which you can get you free phones and plans at zero costs. The plans are quite reasonable compared to some service providers and you never have to worry about network coverage. The customer care is quite impressive and they also have good customer reviews from people. So, if you think you meet the requirements, feel free to visit safelink and start the application process today!