Virgin Mobile has been a great service provider when it comes to phones and their plans. Virgin mobile company has also increased its location to several states across the US and beyond. Currently, they offer their services in Australia, Colombia, the UK, Canada, Chile, France, Russia, Saudi Arabia, and the UAE. This article will brief you more on the list of Virgin Mobile compatible phones as of 2019.
Also, there is this version of the Virgin mobile flip phones whose prices are very pocket-friendly. The virgin mobile flip phones may be outdated but one thing for sure, they are of good quality and they come in handy in times of emergency when your smartphone's battery drains out. The Virgin mobile flip phones are quite portable as compared to the other smartphones which may be of large size of up to 7 inches at the maximum.
With a flip phone, you will get a longer talk and text hours since there is no internet connectivity. Most smartphones drain a lot of battery due to internet connectivity and also when playing games most of which are based on online modes.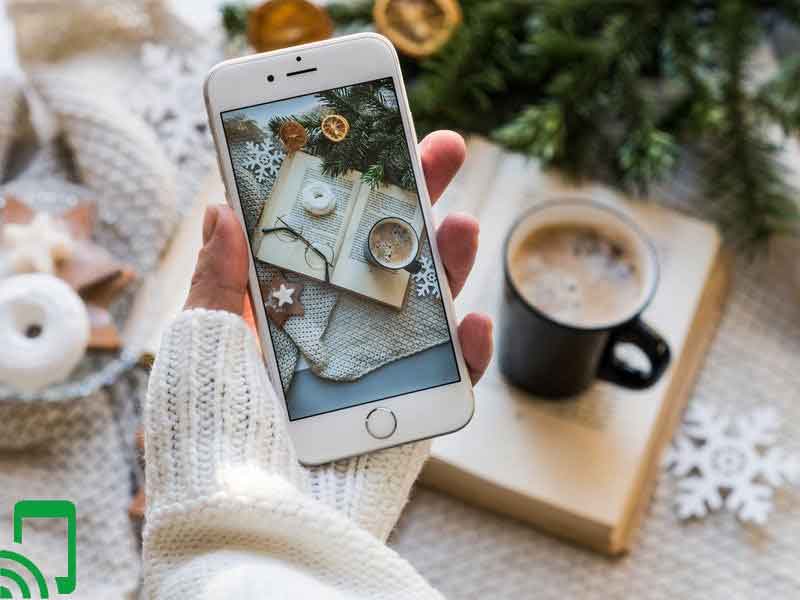 But with the Virgin mobile flip phones, you will get a longer battery life and also there will be no cases of the phone overheating due to massive gaming or internet connection, especially 4G LTE.  Also, flip phones will be quite suitable for seniors who may not be familiar when it comes to navigating through smartphones.
To get these Virgin Mobile flip phones, you can visit a virgin mobile store or go to Amazon, Walmart and get connected to the phones. The mobile plans are quite pocket-friendly and you don't have to worry much when it comes to that. The Virgin mobile flip phones will be of great help to you especially when you are a businessman and you only use one phone for communication.
What are Virgin mobile compatible phones?
Virgin mobile is one of the most recognized brands when it comes to wireless devices. The phones. Virgin mobile compatible phones are the types of phones which can be used under the Virgin network and work efficiently. As most people know, Virgin mobile is a subsidiary of Sprint mobile and because of this, you will get that most phones compatible with Virgin are of high quality. Some of them are low-budget, midrange budget and flagship smartphones.  
With this, the customer is sure of getting a smartphone for a cheap price and also he or she will get it according to the specifications they want. Also, the compatible phones can be purchased in Amazon, a formidable platform to get smartphones efficiently. Also, most of the phones are from recognized worldwide brands hence the customer will be assured of quality and durability since a warranty is included.
Virgin mobile plans based on their compatible phones are very cost effective. To choose your plan on text, talk, and data, you can visit their official website for full details and clarifications on the plans
Recommended Articles:
Total Wireless Compatible Phones
Access Wireless Compatible Phones
How To Replace Qlink Wireless Lost Phones
The 11 Best Virgin Mobile Compatible Phones
1) Samsung Galaxy J7 Perx
This is another budget smartphone from Samsung that was released to the market in 2017. The phone comes with amazing features and will flow smoothly with Virgin Mobile. The phone has amazing features which are suitable for both seniors and youngsters.
It has a body dimension of 8.6 mm thickness and weighs 167 g. The body is built by plastic which is non-deteriorating. Its display is an AMOLED touchscreen with a size of 5.5 inches. Its resolution is 720*1280 pixels on a 16:9 aspect ratio.
The phone runs on the Android 7.1 and has a Qualcomm Snapdragon chipset. The internal memory is 16GB and the RAM is 2GB. It has a single main camera of 8 MP and the front camera is 5 MP.
PROS
Easy to navigate
Fast processing speeds
CONS
Uses an AMOLED screen which tends to burn up
2) Motorola Moto E4
The Motorola brand is one of the legit companies to get a phone that can last for even decades. As for the Motorola E4, it was released in June 2017 and has a body weight of 151g. The body is built out of aluminum hence the user is assured of minimal damages when the phone breaks down.
The display type is IPS LCD capacitive touchscreen with a resolution of 720X1280 pixels. It has a 16:9 aspect ratio. The screen is protected by a Corning Gorilla glass 3 for enhanced safety. It runs on the Android 7.1  Nougat and has a Mediatek chipset MT6737. The internal memory is 16GB and has 2 Gigs of RAM. Moto E4 has a fairly good camera with 8 MP at the main camera and 5MP as the selfie camera.
PROS
Good quality screen
Active noise cancellation
Fast phone performance
CONS
The battery is of small capacity
3) Apple iPhone 6
The iPhone 6 was available in the market in September 2015. It may be some three years back, but it is still a very affordable smartphone. The phone comes weighing 143 g. The body is built out of Aluminum and the Sim is a Nano-SIM. iPhone 6 has an amazing IPS LCD capacitive screen with a resolution of 750P 1334 pixels and a 16:9 aspect ratio. The screen is protected very well due to the Ion-strengthening and oleophobic coating. It also has a 3D touch to give it an appealing look.
iPhone 6 runs on the iOS 9 upgradable to iOS 12.3 and its chipset is Apple A9. Sadly most of iPhone phones lack a memory card slot iPhone 6 included.  The phone has a Dual core CPU hence the user enjoys a fast and high-quality performance. The main camera is 12 MP while the front camera is 5 MP and features Face ID, HDR capabilities and panorama.  The battery is a non-removable Li-ion 1715 mAh and gives you a standby time of up to 240 hours.
PROS
Easy to navigate
Has a fingerprint scanner
Good quality camera
4) Samsung Galaxy S9
Samsung Galaxy S9, 64GB, Lilac Purple - Fully Unlocked (Renewed)
Fully Unlocked: Fully unlocked and compatible with any carrier of choice (e.g. AT&T, T-Mobile,...
The device does not come with headphones or a SIM card. It does include a charger and charging cable...
Inspected and guaranteed to have minimal cosmetic damage, which is not noticeable when the device is...
The Samsung Galaxy S9 was available in the market in March 2018. It has an amazing body dimension of 8.5mm. It weighs 163g and the front and back are built out of Gorilla glass 3, both mounted on an aluminum frame. Also, you are assured that the phone will last longer due to the IP68 dust and waterproof capabilities.
The display is a Super AMOLED capacitive touchscreen and its size is 5.8 inches. The resolution is 1440*2960 pixels and has an aspect ratio of 18:5:9. Samsung Galaxy S9 operates on Android Oreo upgradable to android Pie. It has the Qualcomm 845 chipset and Adreno 630 graphics for quality gaming. The memory is 64 GB and RAM is 4GB.
PROS
Quality graphics
Fast-enabled sensors
Fingerprint enabled
CONS
Not quite easy to navigate through the settings for a senior
5) LG K7
LG is known to provide some of the best flagship smartphones and the K7 is not left behind.  The phone was announced and released in January 2016. It has a vast array of features that qualify it to be a Virgin mobile compatible phone. The phone weighs 161g and it has a thickness of 9.11mm. The display is an IPS LCD capacitive touchscreen whose resolution 480×854 under a 16:9 aspect ratio.
It runs on the Android 5.1 and has a MediaTek chipset for the 3G model and a Qualcomm chipset for the 4G LTE model. LG K7 has 1GB RAM and the internal is 8GB. The main camera is a single 5MP with flash while the selfie is 5MP.
PROS
Quality graphics
Fast processing speeds
Good camera
CONS
The graphics are of low quality
The Android version is outdated
6) Alcatel Go Flip
Alcatel flip phones are becoming trendy due to their simplicity and ease of navigation. The flip phone may not have a vast array of features as compared to several smartphones. One thing to note is that you can use the Alcatel Go Flip as your second phone alternative to the phone which you always use. The phone's navigation system is quite simple and even a 70 year old senior can use it efficiently.
The phone is designed in a quite shiny black plastic and the screen has a resolution of 320*240 LCD display. It has good sound features and also the keys are big for people to type efficiently. Remember, this is a flip phone and it does not provide internet services but rather only meant for talk and texting only.
PROS
Easy to navigate
Good LCD screen
7) Virgin Mobile Coolpad Illumina
Virgin mobile has its own line of products which are quite cheap and can only be compatible with Virgin mobile only. So when getting this phone, you must ensure that the area you are in has favorable network connectivity under the Virgin mobile. Once that is established you can get the phone. Surprisingly, you will get unlimited talk and text since the phone is branded under Virgin.
It runs on the Android 8.0 Oreo as its operating system. The screen is an IPS LCD capacitive touchscreen occupying 5 inches. The internal memory is 8 GB expandable up to 32 GB via the SD card.  The quality of the camera is not that good to say since it is only 5 MP for the rear camera and also 2 MP for the front camera.
PROS
Runs on an updated Android Version
Easy to navigate
High-quality touchscreen
CONS
Low-quality camera
Slow processing speeds
8) LG Tribute 5
This is one of the best budget smartphones in the market as of 2019. The Tribute 5 is under Virgin mobile hence the users who may wish to swap their phones to the Tribute 5 and they were under the Virgin mobile will still enjoy their services.
The phone weighs 138 g and it has a thickness of 8.9mm. It can also be found in white, Gold and black. LG Tribute 5 has the Qualcomm Snapdragon 210 under a Quad core of 1100 MHz It runs on the Android 8.0 Oreo but not upgradable.
The screen has a resolution of 480*854 pixels with a 66.31% screen to body ratio. The main camera is 5 MP with autofocus capabilities.
PROS
It runs on the Android 8.1
The phone's chipset is quite impressive
Processing speeds are fast
9) Samsung Entro Mobile
Offer
Samsung Entro mobile is a great Flip phone that comes with great features. The phone may not gain attention as compared to other smartphones but it has amazing features and you can get it and use it favorably.
Samsung Entro has a 1.77-inch display and it runs on 64 GB RAM. The internal storage is 128 MB. With that, you can only store photos and some documents. The good thing is that you can add a memory card to get more memory. Also, it has a bright screen and the display is of high quality since its LCD. The buttons are also huge creating an efficient platform for seniors who will find it easy to type.
PROS
Easy to navigate
Good quality screen
LG Stylo 4 is one of the best phones LG has to offer as of 2019. The phone was released into the market in June 2018 and has so far sold many units.
It weighs 172 g and has a body thickness of 8.11mm. The display is an IPS LCD touchscreen with a resolution of 1080*2160 pixels. It runs on the Android Oreo and the Chipset is a Qualcomm Snapdragon 450. Stylo 4 has an internal memory of 32GB and the RAM is 2GB. The main camera is 13MP while the front camera is 5MP.
PROS
Has a fingerprint sensor
Fast charging enabled
High-quality camera
Fast processing speeds
CONS
Slow fingerprint response
11) LG X Charge
The Virgin mobile LG X charge has a vast array of features.  It was released In June 2018 and brought a lot of attraction from the LG fans. The most discussed feature was the ability to use a memory card of up to 1 TB and at its price; it was a surprise to many.
The phone runs on Android 7.0 and has Qualcomm Snapdragon Chipset 425. Its memory is 16 GB with 2 GB RAM. Its main camera is 13MP while the front camera is 8 MP. It has a capacitive IPS LCD touchscreen with 5.5 inches size. The battery size is 4500 mAh hence you get longer talk time and browsing hours.
PROS
Good quality camera
Apps do not overload
High-quality resolution at its price
Easy to navigate
Bottom line
Getting a phone of your choice has never been easy; it takes a lot of dedication and deep research. If you love Virgin mobile, this article is a stepping stone to get the phone you desire. Also, Virgin mobile compatible phones are of high quality and the user will not be disappointed. Lastly, when you are under Virgin mobile, ensure to choose your talk text and data plan wisely and with that in mind, you will enjoy the best of that Virgin Mobile has to offer.