Where to buy Jitterbug Phones
Jitterbug is one of the best known and suitable phones recommended for seniors. Jitterbug phones are known to be the easiest to use, manage and navigate through the settings. There are two specific types of phones based on Jitterbug and this article will break it down for you. First, there is the jitterbug flip and the smart 2. These products are suitable for those looking for a phone at a very affordable price.  Also, I will brief you on where to buy the Jitterbug Verizon phones at an affordable price.
The phones can be found at any Also, the phones are available in Amazon and they have a good rating. As mentioned earlier, the phones are suitable for seniors but for the youngsters, they can get a Jitterbug phone as an emergency phone which can stand in in case your main phone's battery drains out.
Recently, Great call, the leader behind manufacturing Jitterbug phones has partnered with Verizon Wireless. Aside from that, it has partnered with other service carriers since Verizon does not cover the whole of America. I will focus more on Verizon since it has the best plans for seniors under Jitterbug phones. Due to this, many seniors are taking part in the Jitterbug phone program since it has one of the best talk, text, and data programs in the country. To know if jitterbug phone Verizon is available in your area, you can visit the Verizon Wireless website and get to know more about the Jitterbug phone Verizon designated locations and plans. You can visit the Verizon stores situated in strategic places in several states for more info. Read below to get more briefing and a deeper look at what Jitterbug phones are all about.
Everything you need to know about Jitterbug phones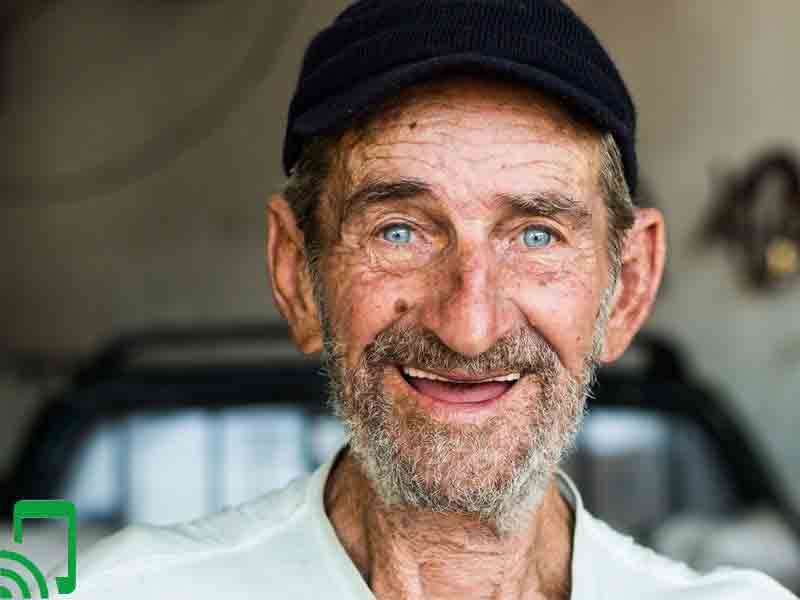 As mentioned earlier, there are two types of Jitterbug phones. The first one is a smartphone, Jitterbug smart 2 and the other one is a flip phone. The jitterbug Smart 2 is an upgraded version of the Jitterbug smartphone and comes with easy navigation, easy to use design and also an ideal brighter screen. On the other side, the Jitterbug flip phones are designed with a simple flip-style design, big numerical numbers, and a bright screen.
This is one is not a smartphone hence many seniors seek this phone especially if aged between 65-70 years.  Both phones are of good value depending on your specifications. Some people love to be in the net most of the time while others are not very proficient with the internet and they may prefer to get the flip phone.
The Jitterbug flip phone costs $99.99 at a regular price not excluding the monthly price. The Jitterbug smart 2 costs $149 as the full price also with a monthly subscription which is necessary. In terms of features and technology, both phones have the best to offer. The only difference comes about in internet connectivity.  Aside from that, they have other cool features that help the user to be safe incise they are in an emergency.
Recommended Post:
How to Replace A Qlink Wireless Lost Phone
The Best Free Government Smartphones
The Safelink Compatible phones
Great call, the manufacture of Jitterbug phones have enhanced a security feature known as the Urgent 5Star response. This button is available on the two versions of the phone and the user can press it in case of an emergency like health condition, fire outbreak, and such related issues.
The button will provide a 24/7 emergency response for seniors. Then the button will connect you to a highly-trained emergency response professional who will evaluate and help you in the situation you are in.
Another added feature is the voice typing. This is something common to other flagship smartphones but as for Jitterbug, a phone mostly regarded for seniors, it is an added advantage.  It is an easy way for the user to enjoy efficient communication without typing which most seniors find tiresome.
The navigation systems of the Smart2 and the flip phone are quite impressive. Jitterbug Smart2 has a simple menu navigation system whereby the user can easily move tools to find the information intended to be looked for. For the flip phones, they are already easy to navigate due to the presence of buttons and also a magnifier for enhanced visual.
The sound quality of the phones is quite impressive. Both the smart2 and the flip phone offer strong speakers which allow for clear and loud conversations hence there is no need to yell when making a phone call.  The cameras are of good quality but cannot be compared to some high-end smartphones. The Jitterbug Smart2 offers a 13 MP camera with an LED flash while the flip phone offers a 2.0 MP camera.
Lastly, the customer service is quite impressive. Many clients have given a 5-star rating to the fast response offered by the company. Also, the service is US-Based hence effective communication.
The Jitterbug offers amazing plans when it comes to talk, text and data. Basically, there are two types of plans under the Jitterbug flip phone Verizon. The first one is the talk and text plan which applies to those who want the basics only. The other plan is the health plan whereby it applies to seniors only. They will get to save 50% off on their call and minutes subscription.
The Jitterbug Smart2 Verizon plans are quite expensive considering there is a data plan. The person will have to pay about $70 to enjoy 2.5 GB of data, and unlimited call and text.
The 5 Best Jitterbug Phones 
1. Jitterbug Smart 2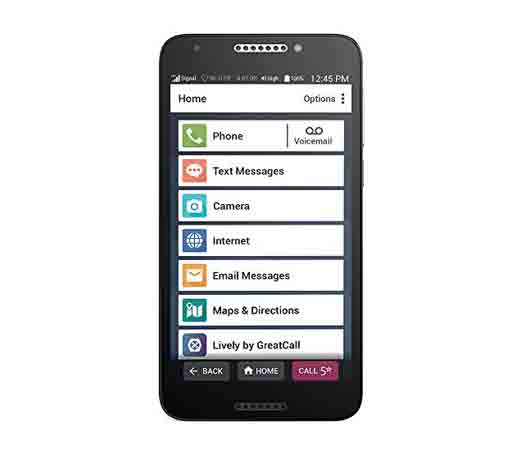 This is one of the best devices from Great Call Company. The phone comes at an amazing pocket-friendly price and still, it has great features too.  It has a 13 MP camera that allows the user to take amazing photos and also due to the LED flash, the clarity of the image is enhanced too.
Also, the phone runs on the Android 7.0 upgradable to Android 8.0. Also, the phone has ample internal storage for keeping your photos, videos, and movies.
The good thing about Jitterbug Smart2 is that there are no contracts or cancellation fee. Also getting this phone assures you the best customer service experience because it is an Award winning Brand when it comes to customer service. The plans are very affordable as mentioned earlier. With this phone, you are a stepping stone away from enjoying the quality and sustainable services.
PROS
Fast performances
Good quality camera
Long lasting battery
Special Button for emergency assistance
Easy to use and navigate through the system
CONS
Lacks a fingerprint scanner
Not a good phone for gaming
Graphics are also not of good quality
2. Apple iPhone 7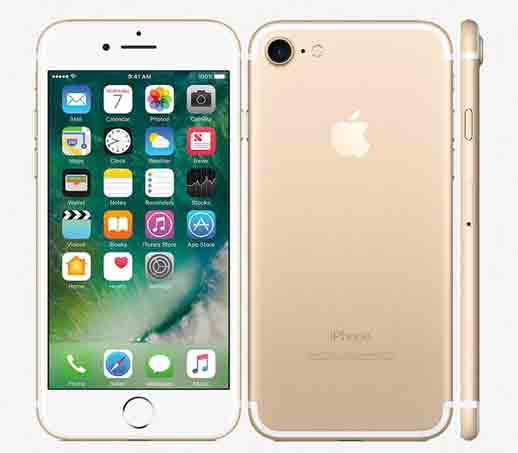 When it comes to the iPhone 7 there is more to what meets the eye. It cannot be compared to the iPhone 10 but generally, it has very amazing features as compared to other mid and high-end smartphones.
The iPhone7 was released on September 2016. It has a body dimension of 138.3X67.1X7.1mm and weighs about 138g. The phone has enhanced safety with the aluminum body frame. Also, the phone is water[proof and can withstand it for only one hour or 30 minutes depending on the depth of the water. It has an IPS LCD touchscreen with 4.7-inch size. The glass is strengthened with ion and oleophobic coating.
The operating system is the iOS 10.0.1 upgradable to iOS 12.3. It has an Apple A10 Fusion chipset followed by A SIX Core graphics for enhanced gaming. The internal memory is 4 GB while RAM is 2GB.  The battery can last up to 14 hours when using the 3 G network.
PROS
Good quality camera
Long lasting battery
Siri natural language command
CONS
Slow fingerprint sensor response
3. One Plus 6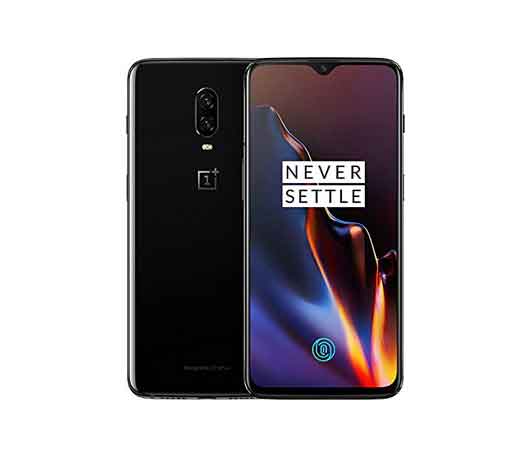 The One Plus 6 was launched in May 2018 and it attracted a lot of attention from several Tech enthusiasts. It weighs 177g and the body is built by glass both at the front and at the back. Also, it is a dual sim smartphone meaning you do not have to switch sim cards every time when you want to use another service provider. The phone has an optic AMOLED capacitive touchscreen with a size of 6.2 inches. The resolution is 1080X2280 pixels with a 19:9 Aspect ratio. Also, it is protected by a Corning Gorilla Glass 5 preventing damages in case the phone falls.
The Operating system is Android 8.0 upgradable to Android Pie 9.0. its chipset the Qualcomm Snapdragon 845 with a CPU Octa-Core. The phone has Adreno 630 graphics for quality gaming and streaming services.
It runs on 6 GB RAM with an internal storage of 64 GB RAM.  The main camera is a dual 16 MP+20 MP with dual-LED flash and Panorama.  The selfie Camera is 16 MP with an Auto-HDR. One Plus 6 has a 3300 mAh battery with fast charging enhancement.
PROS
Fingerprint scanner
Large internal storage
Good quality camera
Fast processing speeds
CONS
The AMOLED screen overheats quickly
4. Samsung Galaxy S8 Military Grade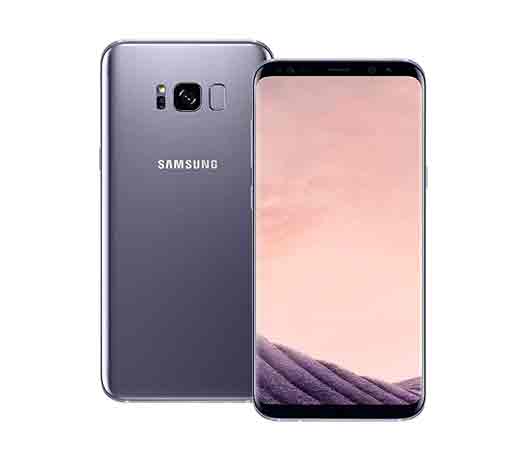 The military Grade of the S8 version has quite amazing features. It comes with extra packaging that enhances the security of the phone from damages like falling or banged hard on a rocky surface. Despite all that, you will still get the same amazing features present in other Samsung Galaxy S8 smartphones.
The phone was available in the market in April 2017. It weighs 155g but for the military Grade, it weighs a bit more. The phone has a front and back Gorilla glass 5 attached to an aluminum frame.
It also has a capacitive AMOLED touch screen with 5.8 inches and a resolution of 1440*2960 pixels and an 18:5:9 aspect ratio. As for the protection, the military Grade version has a shatter resistant display built for ultimate protection. Also, the phone is waterproof and can stay for 30 minutes from 1.5m underground.
The phone runs on Android 7.0 upgradable to Android 9.0 and its chipset is the Qualcomm Snapdragon 835. S8 runs on 4 GB RAM and an internal Storage of 64 GB.  The main Camera is a 12 MP while the selfie is 8 MP.
PROS
Amazing Camera
Fast processing speeds
Iris scanner for enhanced security
CONS
5. Moto G6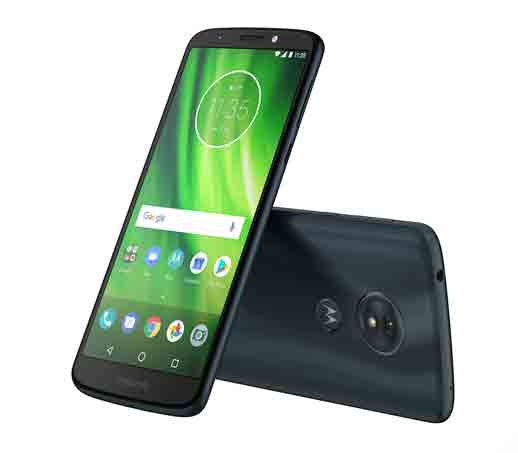 This is one of the budget smartphones under Motorola. The phone has great specifications that will attract the attention of customers with its ridiculous price. The phone was released into the market in April 2018 and has been a success.
It has a body dimension of 8.33 mm thickness and weighs 167g. The phone is covered by a gorilla screen at the front and back. Also, it runs on the Android 8.0 Oreo but upgradable to the Android 9.0 Pie. The chipset is a Qualcomm Snapdragon 450 with Adreno 506 Graphics quality. Moto G6 has an internal memory of 64 GB and also has 4 GB RAM.
It has an amazing camera of 12 MP and 5 MP enhanced with a depth sensor. The selfie camera is 8 MP with an LED-flash tone. The battery is a non-removable 3000 mAh Li-ion and the phone has fast charging capabilities of up to 15W. You can get the phone at colors ranging from indigo, silver, Blue, and Black.
PROS
Good Quality camera
Fast charging capabilities
Large internal storage
Enhanced safety features
CONS
The phone takes a long time when rebooting
Conclusion
Getting the best Jitterbug phone is a very crucial procedure. You need to assess what you love doing most whether it is gaming, texting, talking or browsing. Once you know where you belong, it will be easy to identify the phone of your choice hence making an ideal step to get the phone of your dreams.
Also, take a keen look on the plans under Jitterbug Verizon phones. Choose a plan that is cost effective and you will not spend a lot of your money on the plans. With that in mind, you will not have to worry about finding a phone for several years.