How to Get Assurance Wireless Free Phone
The Assurance wireless free phone caters for low-income earners in the US. Besides the free phone provided, you also benefit from a free monthly service. These phones are provided by Virgin Mobile. Assurance wireless, the company, affiliated to free phone currently operates in many states in the U.S. Getting to own one of these free government smartphone from assurance wireless shouldn't be a tall order for you. All you need is proof for eligibility, and you will be good to go.
How do You get an Assurance Wireless Free Phone?
With all its popularity, Assurance Wireless has won the hearts of many phone users. Almost daily, new subscribers are getting enlisted for assurance wireless free phone. As part of the Lifeline Assistance government program, free phones from Assurance wireless have enabled many a people to talk to their loved ones, seek new work and maintain regular communication while meeting most of the needs that come with the phone today. Also user have options to Assurance Wireless Phone Replacement.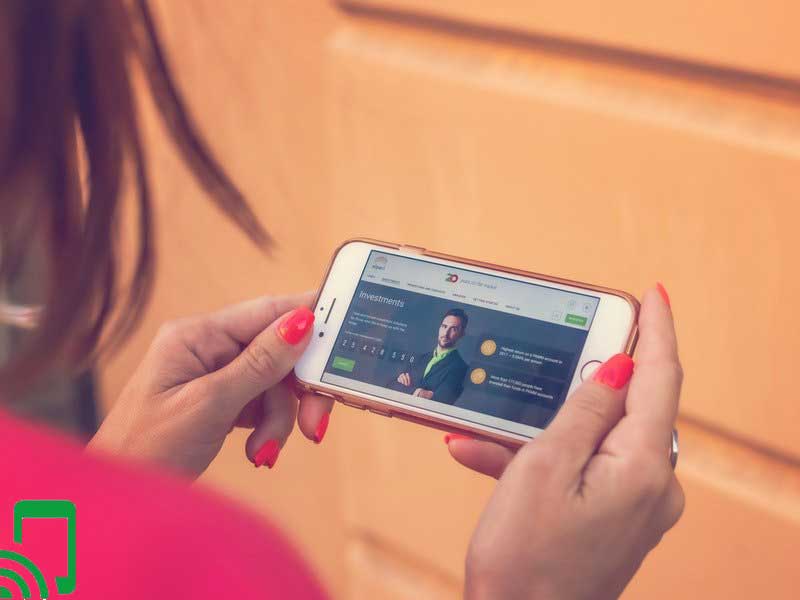 However, you have to ensure that you are eligible before you sign for a free phone from assurance wireless. To be sure you qualify, you need to make sure you are enlisted with any of the following government assistance programs:
Supplemental Nutrition Assistance Program
Supplemental Security Income
Medicaid
Veterans Pension and Survivors Benefit
Federal Public Housing Assistance
Bureau of Indian Affairs General Assistance
Tribally Administered Temporary Assistance for Needy Families
Food Distribution Program on Indian Reservations
If you don't qualify for a free phone, your chances of getting an assurance wireless phone aren't over just yet. One other way you could qualify for the assurance wireless phone is when your household income falls under the Government provided guidelines in your state. The guidelines go hand in hand with the Federal Poverty Level in your state.
Normally, this figure is always between 135% – 150%. A surefire way to prove your eligibility would be to contact Assurance Wireless through their phone number. Alternatively, you could submit your Assurance wireless free phone application online or by simply sending them an email.
You have another opportunity to find out Assurance wireless compatible phones for yourself. Many other online marketplace providing assurance Wireless compatible phone 2019.
Factors to Consider When Getting an Assurance Wireless Free Phone
When it comes to acquiring a free cell phone from Assurance Wireless, it all boils down to your taste and preferences. One of the factors you will have to consider when acquiring the free cell phone is
1. The Features You Want
Phones are no longer the basic communication gadgets they used to be. Nowadays, phones double up as cameras, notepads, email readers, and tools to surf the internet.  Not all free phone companies may offer you cell phone will all these packages. Some offer basic flip phones, top-rated smartphones, and camera phones. Before you go for the free phone from any carrier, understand their phone features, and what you stand to benefit.
Such a background check is worth it. It will save you the trouble of having to sell your phone in the shortest time possible.  With regards to Assurance Wireless, their basic plan comes with a free smartphone. Besides, they also provide you with 250-minutes free talk time and unlimited text messages. However, everything comes down to the state you come from. Not all states offer the same assurance wireless free phone package. Here is what you should know regarding their basic plans and what they have to offer.
California Plan:- Unlimited voice and text
Basic Plan:- Unlimited free texts, 350 free talk time minutes
Current Bonus :- 150 free extra voice minutes given for the first few months
Extra $5 per month :- Extra 250 voice minutes
Extra $30 per month:- Gives you unlimited voice and web
2. Virgin Mobile Phone Selections and Plans
Assurance wireless is a subsidiary of Virgin Mobile and has released very comprehensive plans in the recent past. Apart from Virgin Mobile, there are several other Mobile phone carriers in the market today. What you need to be looking out for is the specifications of the phones they provide. A number of their phones come from a couple of phone manufacturers. And that's the reason why it's important to be on the lookout for the best phone deal.
Some of the Pay monthly phones you will get from Virgin Mobile include Huawei Mate 20 Pro, Sony Xperia XZ3, Samsung Galaxy S9+, Huawei P30 PRO among others. One of the things you will love about Verizon Mobile is that they have flexible plans allowing you to change your 4G plans monthly, it covers a greater percentage of the population. It also comes with a data rollover which allows you to keep unused data.
3. Check Sprint Terms of Service
Interestingly, Virgin Mobile is itself a subsidiary of Sprint/Nextel. Sprint operates in several states in the U.S. Their terms of service come with a free phone. Some of the brands you are likely to get from Sprint include LG, TLC, Alcatel, and Kyocera. These phones range in features and technological capabilities. Their offers are spread out across different segments of the population. For instance, they have less expensive plans with flip phones and also more advanced features that come with a touchscreen.
What Should You Expect in an Assurance Wireless Free Phone Application?
An assurance wireless free phone application is a one-page application that should take you only a minute to apply. The form comes with three sections that should be pretty easy for you to fill. Let's run you through what each section means for you.
Section A
In this section, you will only need to fill your details such as name, telephone number, your street address, ZIP, state, and city. A P.O. Box address is not accepted.
Section B
Section B has to do with program-based eligibility. Here, you mark the government program that qualifies you for an assurance wireless free phone. Requires no proof.
Section C
Fill this section if you need to verify your eligibility using your household income level. You will have to attach proof of your income. You will need to check your household size and the number of adult income earners in your home.
Section D
Like any typical application, there is the part of the signature. It only serves to confirm that you provided every information in the form to the best of your knowledge. Avoid the temptation to cheat.
Conclusion
If you qualify for the Assurance Wireless Free Phone then getting the phone shouldn't be a problem. This guide provides with crucial information that you need to know as you get started with the network provider. Make sure that your phone comes with the features you need to ensure that you benefit a lot as you enjoy the amazing plans from Assurance Wireless.