BEST Cheap Landlines for Seniors in 2022: Ultimate Guide!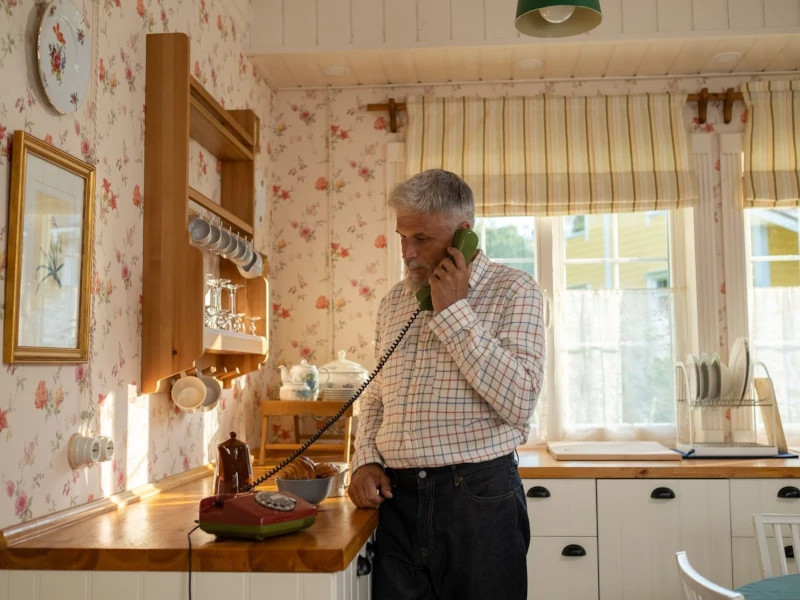 Landlines are losing their popularity by the day, but they're still in use because of their reliability.
Cheap landlines for seniors are perfect for those who may not be familiar with smartphones and only want a reliable phone that stays at home.
The US government offers assistance to qualified seniors to help them get cheap landline phones and phone services.
Can I Get a Free Landline Phone Service?
The federal government offers free landline phone service and cheap landlines for seniors through the Lifeline Assistance Program.
Eligible individuals can get $9.25 off of their monthly landline bills.   
How Can Seniors Get a Free Landline Phone Service?
To get free landline phone services you must qualify for the Lifeline Assistance Program or prove that your household income is below 135% of the federal poverty guidelines. 
How to Qualify for the Free Lifeline Assistance Program
To qualify for Lifeline Assistance Program you must be a participant in any one of the following government assistance programs:
Supplemental Nutrition Assistance Program (SNAP)
Medicaid
Supplemental Security Income (SSI)
Federal Public Housing Assistance (Section 8)
Low-Income Home Energy Assistance Program (LIHEAP)
Food Distribution Program on Indian Reservations (FDPIR)
National School Lunch Program's Free School Lunch
Temporary Assistance for Needy Families (TANF)
Bureau of Indian Affairs General Assistance
Tribally-Administered Temporary Assistance for Needy Families
If you aren't a participant of any of the above government assistance programs you can get a lifeline discount if:
Your income is below 135% of the federal poverty guidelines.
NOTE: The discount is offered to one member per household and you can only receive one cheap landline for seniors at a time.
The discount can only be availed on either landline or internet service. If one member of the household is enrolled in this program, no other member may apply.
How to Apply for Free Home Phone Services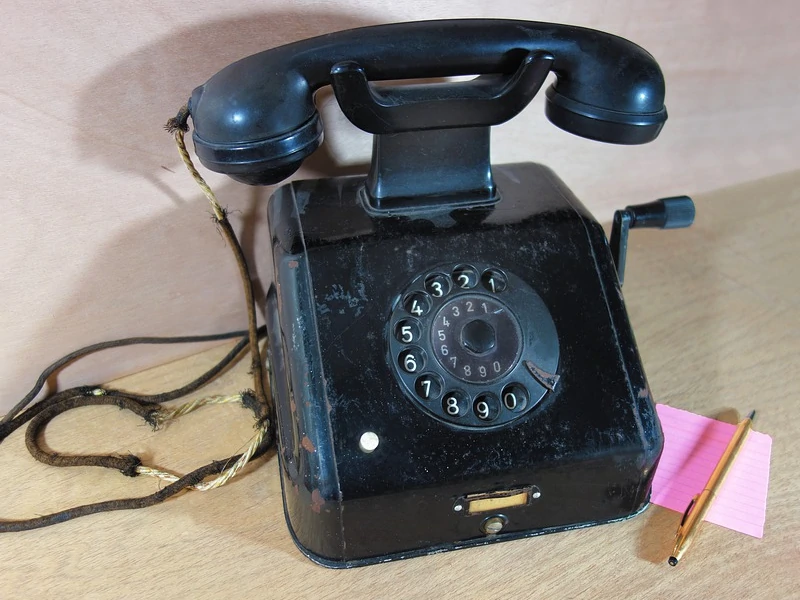 Begin by looking for a provider that offers free landline services under the Lifeline Assistance Program. Then download and complete the application form from the service provider's website. 
You will need to attach some of the following documents as proof with your application form:
Award letter or card of the government assistance programs you are in
State, federal, or tribal tax return
Remuneration proof from your employer

OR

Unemployment Compensation benefits statement
The Federal Communications Commission (FCC) has set the minimum discounts available through this program, so all providers give the same discounts. However, services vary greatly between providers.
Which Landline Phone Service Providers Offer Lifeline Discounts?
Safelink Wireless
While Safelink is a wireless service provider, many of those eligible for this program choose this service because the phone doesn't have to stay at home.
Safelink Wireless offers free cell phones to eligible seniors. The cell phone plan includes 68 minutes and unlimited access to 911. 
Additional Calling Features
Voicemail
Call waiting
Caller ID
International calling
CenturyLink
CenturyLink provides a discount of $9.25 on home phone services through the Lifeline program.
It also provides a waiver on the monthly bill through another program called the Telephone Assistance Program (TAP). 
For those living in the Tribal Areas or participating in the Tribal Assistance Programs, there's an additional discount and the participants are eligible to get free landline phone installation as well. 
CenturyLink programs are ideal for those who need a combination of services.
Read More: CenturyLink c1100t Specs. We reviewed the c1100t Technicolor Wifi Router and here's what we liked (and didn't!)
AT&T
AT&T is a service provider that offers landline service at an affordable price by reducing the monthly bill amount through the lifeline program.
Eligible senior citizens get at least 5.25 off their original landline phone bill or a $9.25 discount on internet service.
Those who live on tribal lands may qualify for another $25 discount off of AT&T service.
AT&T's landline phone price starts at $24.99 and requires an internet connection. 
Additional Calling Features
Digital phonecall protect
Block up to 100 numbers
Verizon Fios
Verizon Fios offers lifeline discounts over its home phone service. The cheapest phone service plan on Verizon Fios starts at $20 and offers digital voice calling.
There are over 30 calling features included, making this a great service for the money.
Additional Calling Features
Call Forwarding
Call Waiting
Caller ID
Spam Blocking
Assurance Wireless
Assurance Wireless also provides free landline services to eligible seniors. Their package includes 250 free minutes per month and unlimited 911 calling. 
Additional Calling Features
Caller ID
Voicemail
Call waiting   
What if I Don't Qualify for Landline Service Discounts?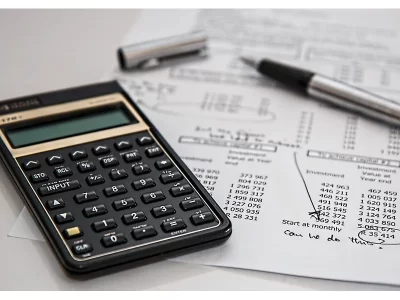 Don't worry if you don't qualify for a free or heavily discounted landline phone service.
There are several cheap landlines for seniors that can make home phone service affordable.  
The Best Cheap Home Phone Service Options
These are the best and cheapest landline phone service providers that can help you stay connected and on budget.
Frontier
Frontier uses either DSL or fiber-optic lines to connect you to phone and internet service. Frontier's cell phone service plan starts as low as $10 when bundled with the internet service. 
Frontier home phone service includes international calling to Mexico and Canada and unlimited calls nationwide. 
Frontier home phone service guarantees crystal clear voice quality, no dropped calls and cheap plans.
Additional Calling Features:
Caller ID
Voicemail
Call Waiting
Call Forwarding
3-way calling
CenturyLink
CenturyLink offers cheap landline phone service that can also be bundled with internet service. The phone line comes with no contract so you can cancel any time you want. 
With a basic home phone plan, you're able to enjoy a crystal clear voice with unlimited local calling.
However, the plan does not include long-distance calling or any calling features.   
The basic plan is cheap and best for seniors who only want a basic calling feature on their cell phones. 
Spectrum
Spectrum offers home phone service even without the internet. The phone service comes at a low cost of $29.99 per month.
Bundle the home phone service with the internet or TV packages to bring landline cost down to $14.99 per month.
Spectrum's home phone service is packed with features like unlimited local calling and unlimited long-distance calling.
You can call Canada, Mexico, Puerto Rico, U.S. Virgin Islands, and more without extra charges.
Additional Calling Features:
3-way calling
Caller ID
Call waiting
Forward selected calls
Readable voicemails
Other Advantages of Spectrum Landline Phone Service:
They'll buy you out of a contract
Free 911 tracing
No added taxes
No extra fees
Xfinity
Xfinity offers a digital VOIP phone service, and markets crystal-clear calling as the main advantage of choosing Xfinity. Their "Voice Unlimited" plan costs $30 a month.
The Xfinity phone line can be used for nationwide unlimited calls plus international calls to 70+ countries. It also has 12+ additional voice features. 
Additional Calling Features
Readable voicemail
3-way calling 
Call blocking 
Who Has the Cheapest Landline Phone Service for Seniors?
CenturyLink offers the cheapest landline phone service at only $24.25 per month. The plan, however, doesn't allow international calls or have other calling features. 
Choose the plans from the provided list according to your needs and wants.
Decide which features are a must for you and which provider offers the best plan in your price range. 
Why is Using a Landline Phone Service Better for Seniors?
Clear Voice – landlines have comparatively better sound quality than mobile phones because they use copper cables rather than network towers.
Emergency Location – If there's an accident such as a fall or medical emergency, dialing 911 can help the emergency department locate you even if you're unable to talk.
Landlines provide your precise address information through call tracing so emergency responders can help you quickly.
Savings – Most landline providers offer great discounts when you bundle phone with other services such as cable TV and internet.
Compatible with Home Security Systems- Most security alarm systems are connected to the landline phone to contact police or security personnel in an emergency.