The Best Wireless Earbuds and Bluetooth Headphones for Making Calls
What comes into your mind when you hear about earbuds? Well, if you love music, you must have bought or seen the gadgets and probably used them. Many phones come with earbuds as accompaniments. You can listen to music or answer phone calls. The best wireless earbuds for phone calls have a highly sensitive microphone with noise-canceling technology for clear and quality sounds.
Earbuds may be wireless or wired. Wireless earbuds connect via Bluetooth. They contain radio receivers that get the radio signals from the connected device, mostly a phone. When you subject an earbud and a phone to pair, you create a unique code and frequency that only links the two electronics. Wired earbuds connect to devices using the 3mm jack wired to your ears.
When purchasing an earbud, you want samples that can stay with you for long. Durable earbuds are dust and waterproof. The best waterproof wireless earbuds can remain for 30 minutes in water of 1 M deep without spoiling. You need to wipe them dry and continue using them. However, not all brands labeled water, and dust resistant are genuine. Some may be counterfeits.
Read our related article on the Best Cordless Phones With Headset Jacks! Here are our top picks.
 Why Do I Need Earbuds?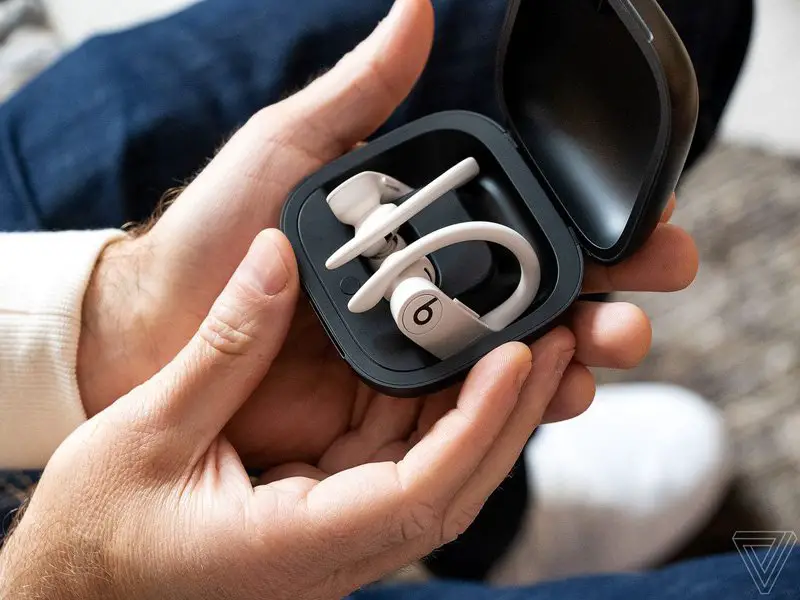 Earbuds are useful when traveling. Instead of putting your phone on loudspeaker and destructing others, you need to plug your earbuds into your ears and start enjoying your beats.
Again, earbuds are useful for answering calls. When your phone's microphone is not working, then you can rely on the earphone's microphone. Both wireless and wired work well. However, wireless is the best.
If you are ever busy doing some manual work that keeps your hands busy and dirty, you can use the wireless microphone for calls and music. The best wireless earbuds under $50 have a sensitive microphone, bass, and quality sound system.
Read More: AirPods Sound Muffled On Phone? If your AirPods sound is muffled on your devices, here's what to do about it.
 How Do Wireless Earbuds Work?
As I said earlier, you can find two types of earbuds. We have the wireless and the wired earbuds. Unlike wired earbuds that receive electrical signals via the connecting wires from the phone and then convert them into sound signals for you to hear the sounds, wireless earbuds receive either radio waves or infrared signals from the phone, and converts them into sound signals and using the receiver.
Recommended Articles:
The Best Smart Thermostat For Multiple Zones
The Best WiFi Garage Door Opener Reviews
The Best Hearing Aid under $100
What are the Main Parts of Wireless Earbud?
Wireless earbuds operate under coordination of several parts. The central element is the receiver that converts radio waves or infrared signals into sound signals. The microphone records voice from the surrounding and converts it into electrical signals. The battery powers the device to ensure smooth functionality.
How Do I Maintain Wireless Earbuds?
To prolong the life of your device, you should always keep them out of children. Children can subject them to pressure and destroy them. Again, recharge them regularly.
Do not subject your earbuds to water and dust. In case it happens, please wipe out the water to ensure that water does not damage the circuitry. Again, always blow away the dust that settles within the earbuds.
Read More: How Far Can AirPods Be from Phone and STILL Work? Learn how to get the most out of your AirPods.
What are the 7 Best Wireless Earbuds for Phone Calls?
I have done a detailed research of the best wireless earbuds and came up with seven of them. They include the following.
 1. AUKEY True Wireless Earbuds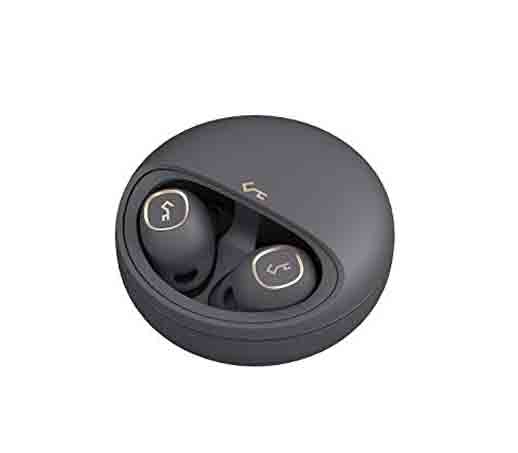 The device comes with Bluetooth 5, which is the most recent development of wireless communication technology. You can connect first to smartphones, tablets, and computers and enjoy nonstop music beats. Again, Bluetooth 5 ensures that no accidental disconnections come in to interrupt your music listening.
The device comes with a charging case that helps you to recharge your buds anytime they go off. The charging case is like a power bank that gives you instant power even in the bushes. Moreover, the device has a Qi Wireless Charging.
If you want heavy bass, then go for these earbuds. They produce quality heavy bass that will drive you into a different world. Do not forget to manage your volume to avoid damaging your ears. Pairing is one-step.
PROS
Heavy bass
Fits the ears comfortably
Easy pairing
Wireless charging
Latest Bluetooth
2. 1MORE Stylish True Wireless Earbuds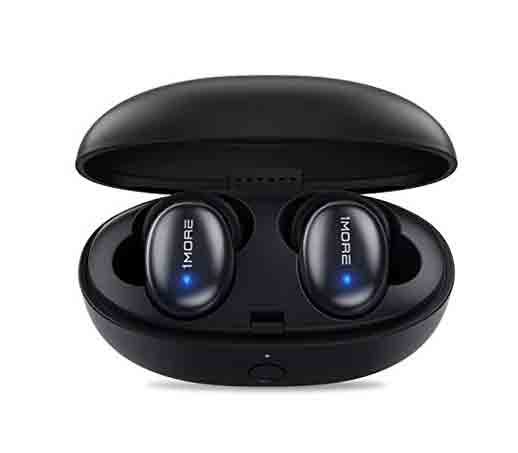 MORE Stylish True Wireless Earbuds come with Bluetooth 5. The technology is useful in that it helps in faster connections as well as maintaining a stable link. You can connect with phones, tablets, and computers and listen to music.
It has a Hifi sound that is of high quality. You will never get tired of listening to music at all. Just ensure that you insert the devices into the ear canal correctly and receive the best connection.
The device has a charging case. You will always have a reliable power back up even when away from your home. When fully charged, it can go for 24 hours non-stop. As you wear them, you appear classy always.
PROS
Has the latest Bluetooth
It has a charging case
The battery is durable
It fits comfortably into the ears
Has Hifi sound
3. Etymotic Research MP9-15 Music PRO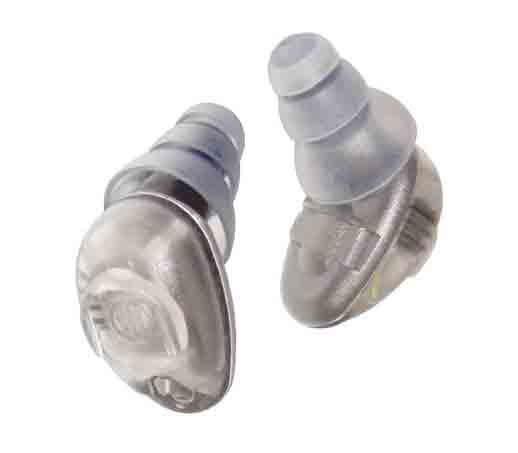 The device is familiar with music producers and movie directors. It produces high fidelity sounds that always leave you carried away. If you want the sharpest tone and the most substantial bass ever, then consider Etymotic Research earphones.
Moreover, the earphones are durable. Customer feedback has always been positive about durability. Again, the battery can last for long before going off. The device has adaptive attenuation that helps it to adapt to environmental sound conditions, thus giving you the best sound quality ever.
Upon buying a pair MP9-15 earplugs, you expect other additional accompaniments such as assortment ear tips, flexible neck cord, filter tool, and replacement filters, batteries, cleaning tool, user manual, and protective case.
PROS
Has high-quality sound
Adaptive attenuation
Fits comfortably to the ears
Has a classy design
It is durable
4. Creative Outlier Air TWS True Wireless Sweatproof Earphones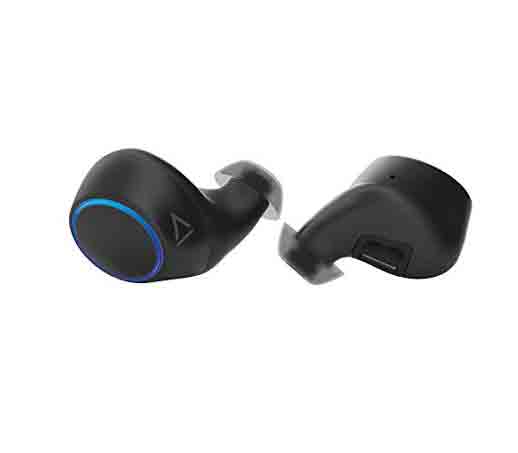 Just as the name indicates, the earbuds are sweat proof. They are handy for the sportsmen and women. The sweat does not penetrate the interiors due to tight sealing.
The battery can run for long. When fully charged, it can run for 30 hours non-stop working. It is instrumental when you are going to places with no charging power. Most rural areas experience power shortages. You can carry the devices and spend a day with them away from home.
It supports dual voice calls. Moreover, it can work with Google Assistant. You can use voice to control how it operates. It helps to avoid monotony due to manual adjustments.
PROS
It is compatible with Google Assistant
It supports dual calls
The buds are sweatproof
It has a durable battery
It has Graphene drivers
CONS
It is complicated for the elderly
5. Apple Air Pods Pro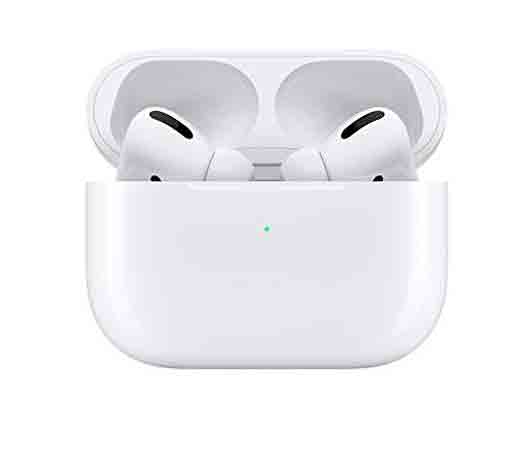 Apple Air Pods Pro is a quality earbud due to the elegant design and quality sound it produces. It supports iPhone 8 and later whereby you can control using Siri. Just say what you want it to do over the Siri app and have a smooth experience. Siri operates using a network where data charges may apply.
The devices are both sweat and waterproof. The aspect makes them durable as most electronics stop working due to moisture exposure. Athletes can do their exercises and still have them functioning even under high sweat. Apple has tested the device and ensured that it is functioning correctly. When buying, do it with confidence.
PROS
It can work with Siri
It has a durable battery
It is apple tested
Water and sweat proof
It has an elegant design
CONS
Only works with iPhone 8 and above
5. ISOtunes PRO Bluetooth Earplug Headphones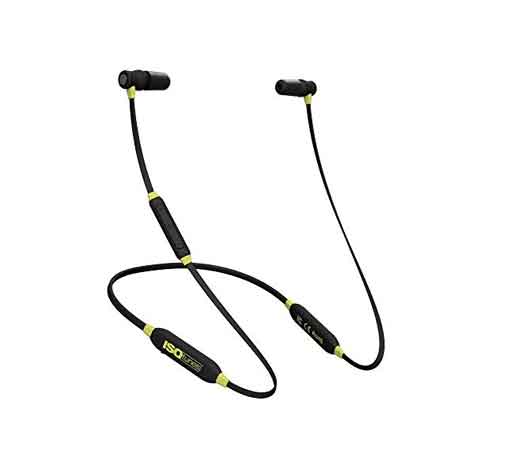 The device reduces noise largely. It can reduce noise by a rating of 27 dB. It means that you can listen to music or participate in a call conversation even within a noisy environment. They are very efficient in a garage or any other noisy working area to listen to music as you work. Besides, the device reduces background noise.
The battery can last for around 10 hours. It means that you can stay connected for the whole day and return to recharge in the evening. It is convenient for students who study away from home.
Bluetooth connectivity is what makes the device very advanced. You can pair it with your phone easily. Moreover, the gadget is OSHA Compliant.
PROS
Easy to pair
Battery is durable
Has the latest Bluetooth technology
It is OSHA Compliant
Has noise-canceling capability
6. Etymotic ER3XR Extended Response Balanced Armature In-Ear Earp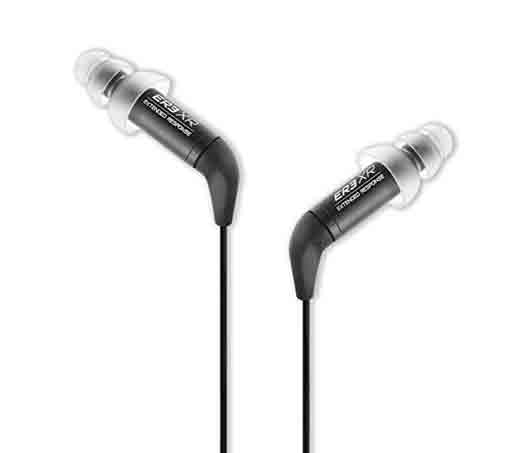 The device has extended bass response. It produces heavy and secure bass that leaves you overwhelmed. The machine produces balanced sounds on both ears. As you listen to music, you enjoy every aspect.
The earbuds come with detachable cables with 3.5mm plug and MMCX connectors. You can decide to either connect the device to your phone, tablet, or computer via Bluetooth or through the wired extension. Both connection methods produce high-quality sounds.
The device has high capability to isolate noise. Every time, you are within a noisy environment, the earbud adapts to the noise environment and can discard unwanted noise. It has 22 ohms speaker impedance.
PROS
It has the noise-canceling capability
It is easy to use
It adapts to environment
It has Detachable cables
It has Heavy bass
CONS
It may be difficult to use for the seniors
Bottom Line
Since the introduction of earbuds, life has never been the same. Wireless earbuds have helped in music production. It makes sense to say that earphones have revolutionized music experience in the whole world. Wireless earbuds are easy to handle. Instead of having hanging wires, you connect wirelessly. When choosing a wireless earbud, please ensure that you look for the best brand. Some brands in the market are fake. Good earphones can resist dust, sweat, and water damage.