Cordless Phone With Headset Jack (The BEST in 2022!)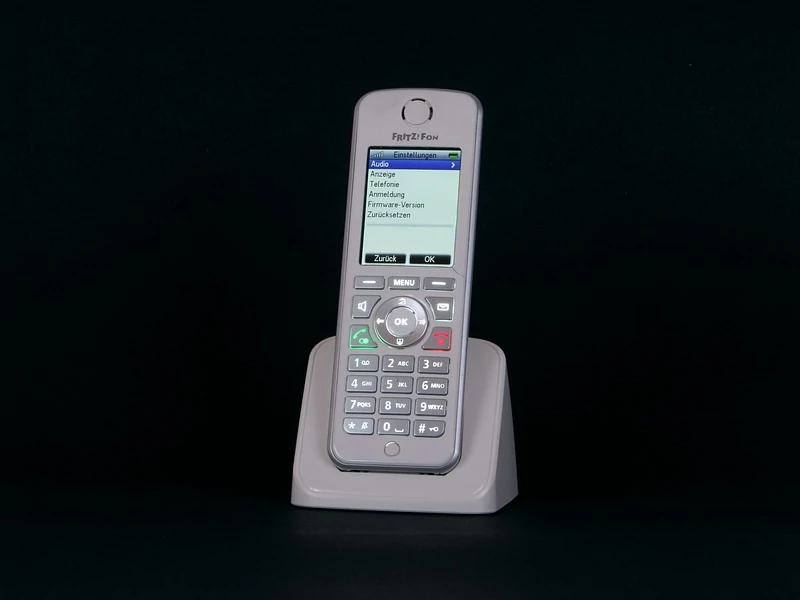 Cordless phones are great wireless communication tools that don't need cell service or a wire connected to the wall.
They offer exceptional sound quality with noise cancellation, phone number storage, and are more flexible for making and answering calls than wired home phones.  
Can You Use a Headset With a Cordless Phone?
Many cordless phones come with headsets that make talking for long hours a lot more convenient – no more keeping the phone glued to your ears for a long time. 
Some cordless phones don't come with a headset included but have a headset jack on the top or side so you can plug in your own headphones.
You'll need to use headphones that have an attached microphone so the person you're speaking to can still hear you.
Top 10 Cordless Phones with a Headset Jack
1. VTech VS113-5
This cordless phone with a headset jack has other quality features that make it a good choice as a home phone to use with your landline.
It features a backlit screen and keypad with high contrast colors and large fonts that make it easy to read the caller's name, call history, messages, and numbers stored in the digital phone book. 
The handset and the base can also announce the caller ID for every incoming call so you don't have to fumble with the phone to see who is calling. 
Other Features
Smart Call Blocking: Auto-blocking of robocalls. You can block nuisance calls with the push of a button.
Call Recording: Record up to 22 mins of voice notes, incoming messages, outgoing memos, and announcements. 
Answering System: You can choose to forward the call to an answering system.
Voice Guide: This helps you set up the machine on your own by verbally guiding you through each step. 
Cell Phone Pairing: You can pair this cordless phone with up to 2 cell phones via Bluetooth so you can receive home calls on your mobile.
2. PANASONIC KX-TGD562M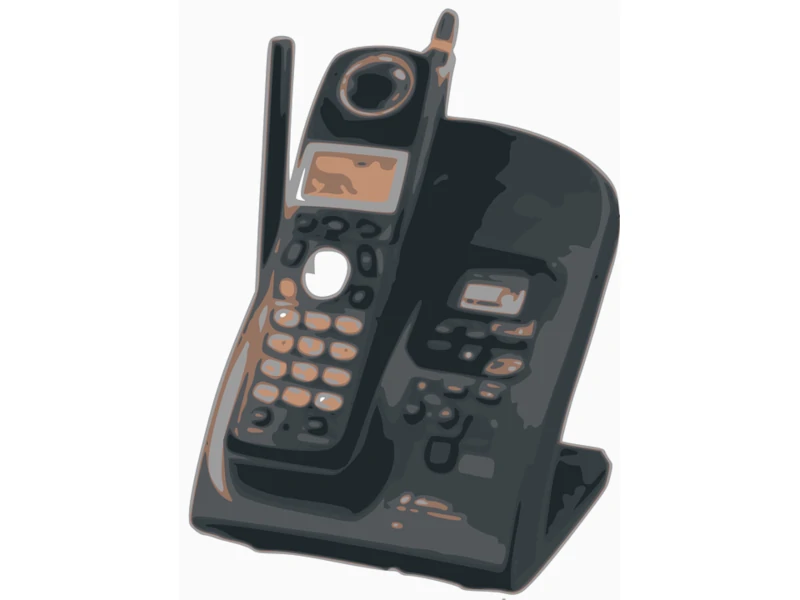 This cordless phone works well with your smartphone.
All you need to do is charge your phone through the USB port on the cordless base unit and sync through Bluetooth – and seamlessly talk on your cell phone.
Other Features
Great Memory: The Panasonic KX lets you store up to 150 numbers on the phone's number directory. 
Hearing-Aid Compatible: Hearing-aid compatibility makes it an ideal choice for people with hearing problems. 
Bilingual Caller ID: The handset and the base unit announce the caller ID in two languages: Spanish and English. The caller ID announcement is loud so you can hear it from a distance. 
Assign Ringtones: Choose to assign specific ringtones to different caller IDs so you know who's calling. 
Message Counter: Quickly check the number of messages received via the message counter on the base unit.
3. Panasonic KX-TGL432B Dect_6.0
This cordless phone comes with a recording machine so your callers can leave a message when you're unable to pick up a call. The phone comes with two handsets and an answering machine. 
Other Features
Battery Life: The handsets have a great battery life with up to 12 hours of talk time and 8 days of standby time. 
Talking Caller ID: The talking caller ID can announce names in Spanish and English.
Call Blocking: Easily block unwanted calls with the one-button blocking system.
4. Plantronics – Cordless DECT Headset Telephone CT14
One of the most popular cordless sets available, the Platronics phone comes with a wired headset and has a wireless range of up to 300 ft.
Thanks to its DECT 6.0 (frequency 1.9 GHz) technology, there's little to no sound interference in the signal from other appliances so you can enjoy the clear sound quality. 
Other Features
Convertible Headset: The headset can be worn either over the head or around the neck for comfort.
Noise-canceling Microphone: The flexible mouthpiece has a noise cancellation microphone that delivers a professional-quality sound and eliminates background noise. 
Backlit Screen: This makes it easy to read messages and caller ID.
Battery Life: A single charge gives 10 hours of talk time and 8 days of standby time.
Memory: Stores up to 30 Caller ID numbers and 70 contacts with built-in memory.
Easy to Navigate: Access voice mail with a single button, control the volume, or mute the phone, all with keypad buttons.
5. AT&T (TL88102) Dect 6.0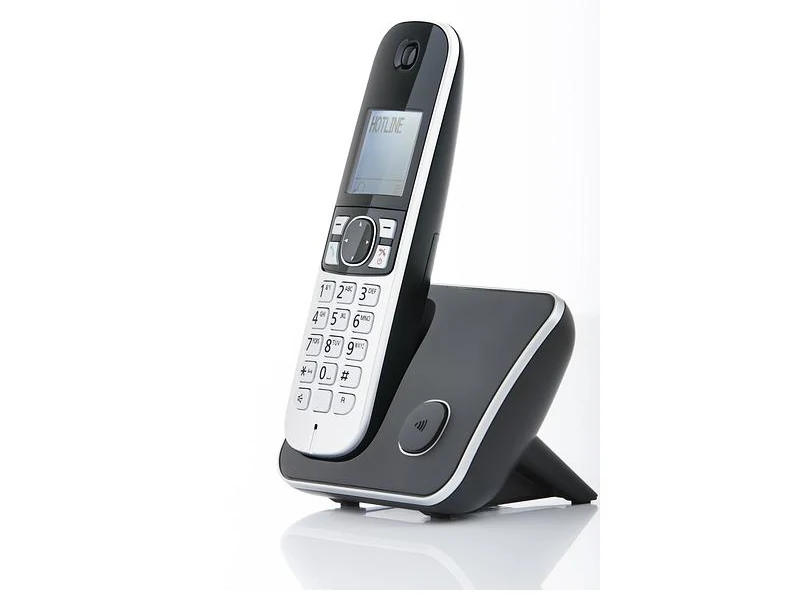 This cordless phone makes use of DECT 6.0 technology so you can enjoy interference-free calls with a wide range. Enlarged fonts let you easily read the display. 
Other Features
Dual Speakers: Both the base and handset have speakers for your convenience.
Trilingual menu: The menu support offers 3 languages: English, Spanish, and French.
Expandable: It is expandable up to 12 handsets making it ideal for use in offices. 
Memory: Stores 50 caller ID numbers and 50 contacts.
Answering System: It has a 14-minute digital answering system. 
6. Panasonic DECT 6.0 KX-TGA950B
This cordless phone comes with a headset jack and DECT 6 for a better range. The phone boasts an LCD display with a backlit keypad that makes it easy to dial in low-light. 
Other Features
Memory: It can store up to 600 names and numbers. 
Calling Features: Call block, call transfer, call waiting.
Battery: Gives 12 hours of talk time and 5 hours of standby time on a single charge. 
Call conferencing: 3-way conferencing, and 2-line operation. 
7. Panasonic DECT 6.0 Plus KX-TG6592T
This phone comes with amplified phone technology for better hearing in noisy environments.
Enjoy loud and clear interference-free calls with this long-range cordless phone. It comes with a headset jack and many other features. 
Other Features
Eco Mode: Lowers the power consumption by 77% during standby time.
Answering Machine: Records up to 40 minutes of phone calls and messages. 
Memory: Can store 100 contact names and 50 call log entries. 
8. VTech DS6771-3 DECT 6.0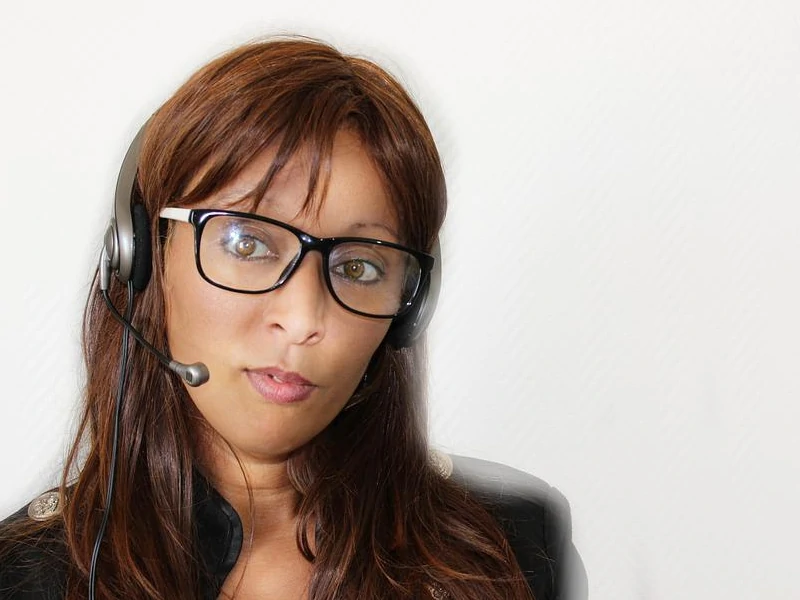 This cordless phone is expandable to up to 5 headsets and gives clear noise-free sound. It also supports multiline operation and has an option to send mobile notifications. 
Other Features
Headset: It comes with headphones so you can enjoy a hands-free experience and multitask. 
Bluetooth Connection: Connect the cordless phone to your cell phone to make and receive calls, and read text messages on your smartphone. 
Contact Share: Select and share contacts from your mobile to the handset. 
Calling Features: Call screening, call intercept and call waiting.
Memory: Stores 50 call records and 23 minutes of call recording. 
9. VTech IS8151-3
Want to talk on your cordless while working in the yard? This VTech phone works just fine up to 700 meters away from the phone base.
It features a  superior sleek design, a large keypad, and large fonts for enhanced readability with a backlight. 
Other Features
Digital Answering System: The answering system comes with a voice guide and up to 22 minutes of recording time. 
Memory: 200 name and number phone directory, and 4,000 sharable contacts through the cell phone. Can store up to 50 names and numbers in call history. 
Multilingual: English, Spanish, and French instructions are available.
10. Panasonic DECT 6.0 TGE433B
Get 3 handsets when you buy this cordless phone from Panasonic and store up to 250 numbers on your phone.
Have crystal clear conversations with this phone's voice tone enhancements and background noise suppression technology.
Other Features
Intercom: Send messages and announcements to other handsets in the home or office with voice paging and use the handset as an intercom. 
Talking Caller ID: Get caller ID announcements in English or Spanish.
Hearing-Aid Compatible: Makes this phone a great option for people who are hearing impaired.