Verizon Wireless Discount Phones
Verizon is one of the biggest cell phone providers in the US. Currently, the customers clock at 153 million and are still increasing every time. They have an excellent way to harness their customers like the Verizon wireless discount phones, free government phones, and also other reliable plans.
This article will help you understand some of the plans and also the discounted phones you are likely to get. For status, you should know that Verizon uses the CDMA network technology. This means that when you purchase a device from sites like Amazon and eBay ensure to choose a device which can be used with Verizon wireless. However, most phone companies allow their devices to use several network technologies; hence it will not be a significant problem.
Currently, there are many reasons to entice you to join Verizon Wireless. The first thing is the plans and mostly the unlimited plans which were rejuvenated back in 2017 since the company stopped offering it earlier back. Also, the Verizon wireless hotspot plans are at a very affordable price compared to other carriers.
How do you get a Verizon wireless phone?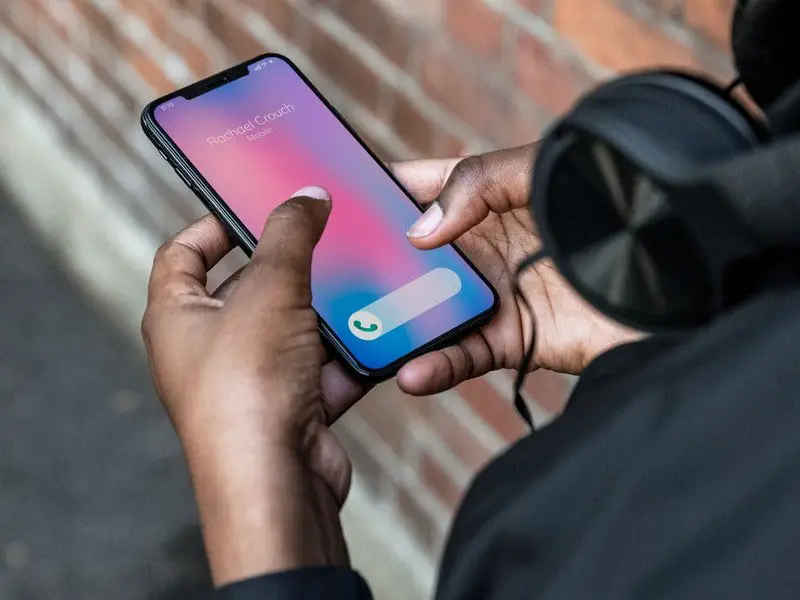 You may be looking for a way to get a new phone, and if you do not have a stable financial budget, then Verizon is here for you. Verizon offers phones under a contract which you will pay in monthly installments. The installments are given a time span of around 24 months. If you complete the payment, your device will be unlocked, and you will be able to enjoy their services efficiently
Other options to get a phone from Verizon is going to Amazon and purchasing one, and verizon phone deals for existing customers. Also, remember to look out for the network technology of the device. If the device only allows GSM connectivity, then it will not work for you. Ensure to choose a device which can work with CDMA network technology. The good thing is that Amazon will always give you a full review of the specs of the phone, so it will not be a major issue.
Recommended Articles:
Verizon flip phones for seniors
The Best Telephones For Hearing Impaired
How to Replace A Qlink Wireless Lost Phone
What are some of the best discount plans based on Verizon wireless?
Currently, there are several plans you can opt for, and on 1 August 2019, the company announced that they are likely to launch new plans and to be exact, they will be four in number. The plans will be named, Get More Unlimited, Play more Unlimited, Do more Unlimited and Start Unlimited. The plans will be officially released on 5 August in 2019. However, before that, let us look at some of the best plans as of 2019.
Verizon offers three types of plans, which are:
Go Unlimited
Beyond Unlimited
Above Unlimited
These plans have several things in common which include Verizon up rewards, Unlimited mobile hotspot, video streaming, Unlimited talk and text In the US and they all support text, talk, and data in abroad whether in Canada or Mexico. The only difference between these plans ranges with the price and for how long you will be throttled. Below is some detailed information on the plans
1) Go Unlimited
The Go Unlimited is quite a very affordable plan for many people. If you are in the military, Verizon offers you some discounts on the pricing of the plan. In an overview, you get unlimited talk, text, and data every month. Also if you use the paperless billing, a discount of $5 is offered. It is a good plan for those who stream videos in other lower qualities from HD, use mobile hotspot occasionally, and do not need the 4G LTE connectivity. If you wish to save on money, the Go Unlimited plan for you.
2) Beyond Unlimited
This is a higher ranking plan compared to Go Unlimited. You get features available in Go Unlimited plus other cool extras like 15 GB of mobile hotspot at 4G LTE speeds, Apple music, 22 GB of Unlimited premium 4G data per month and HD quality when streaming videos.
The price ranges between the numbers of lines you purchase. If you go for four lines, you will be likely to pay around $55 each compared to going for a single line and paying $90, the Beyond Unlimited plan is best for you.
3) Above Unlimited
Above Unlimited is the epitome of all the three plans. You get unique features like 75 GB of 4G LTE premium data every month, 500GB Verizon cloud storage, Verizon Up rewards, Military discounts. For the pricing, if you use AutoPay and paperless billing, you are likely to pay a $5 off the regular price.
The Above Unlimited plan price depends on the phones you are applying for Verizon. If you use pone, the amount payable will be $100 per month, and if you use four, the amount will be $65 per month.
What are some of the Verizon discounted phones?
Verizon offers a discount to some of the flagship devices in the market. However, the phones will come locked to Verizon's network; hence, you will be limited to only using Verizon wireless. They also offer a discount to midrange devices at very pocket-friendly prices in the Verizon stores. You can get a discount on the following brands:
Samsung
Apple
ASUS
Google
Motorola
Palm
LG
These are the brands partnering with Verizon wireless. However, discounts are offered at a designated time in the year, like after a span of two months. To have the full information of the discounted phones, you can subscribe to their website so that they can send you emails when that time reaches.
Bottom line
Verizon wireless brags about having the best network connectivity across the US. It connects to places where T-Mobile cannot give you a good signal. If the carrier has good signal capabilities, you will be sure of getting fast connectivity in surfing the net. The other good part is that all the devices under discount connect 4G LTE networks; this is with regards to whether they are mid-range or flagship. Feel free to check their website for further information.