Best Verizon Smartphone for Seniors
Verizon is one of the prominent phone network providers in America with an incredible coverage. The availability of Verizon smartphone for seniors helps to keep the elderly connected in a strong network. In a recent study by Verizon, they discovered that more than half of the population who are 65 years and above have an older phone.
Verizon wants to bring a digital world into their lives. They have introduced several plans that may help seniors, starting from age 55 and above and free government smartphone provider.
To know more about what they have to offer, read on.
Facts about the Verizon Smartphone for Seniors
1. What do the Seniors' Plans Entail?
With Verizon, seniors can save a lot of money when getting Verizon Cellphone services with the new Verizon 55 plus plan. For those who are 55 years and above, they can save up to $50 on Go unlimited plans. The plan includes unlimited talk, 4G LTE data. One sim card will cost $60 while two will cost $80 per month. The offer is currently available to customers in Florida, Illinois, and Missouri. If you wish to enroll in the plan, you can call the customer care for further details.
Here is a summary of the Verizon unlimited plan for seniors:
Unlimited 4G LTE data
Unlimited mobile hotspot
Text, talk, and data ranging between Canada and Mexico
Verizon smartphone for seniors also offers another plan called the ONE Unlimited 55+ plan. With this, the user can only pay $50 per month for only one line or $60 for two lines which come with auto pay. The good thing is that the price includes fees and taxes.
There are other plans that favor seniors who may not wish to use much data like Ting Mobile, Consumer Cellular, or Great call. If they switch to this plan, they will save about $25 per month.
Recommended Articles:
The Best Verizon Flip Phones for Seniors
Verizon Internet For Low Income Families
The Best Verizon Wireless Free Government Phone
2. Network Coverage
Verizon is known to offer strong network connectivity across many states in the US. It has good coverage in over half of the states in the US. The only challenge comes by when heading to the west.
To know more about your connectivity, Verizon has a website that entails the maps of places that enjoy its network coverage. If you intend to enroll, you simply need to open their website and confirm whether your current location is available. It's important that you do this, especially if you are a new member or you have moved to a different location.
3. No Contracts Under Verizon Wireless for Seniors
Seniors enjoy many benefits since there is no contract. What's more, they can get unlimited talk, text, and data and at no time they will be under pressure to sign contracts.
4. Short Procedure of Acquiring your Lost Phone Number
If you have lost your number, the procedure of getting another from Verizon smartphone for seniors is pretty easy. All you have to do is to pay a small fee for the services they will offer you. You can also contact customer care and ask them to program the number in your phone. Forgetting it again will be a thing of the past.
Top 7 Verizon Smartphone for Seniors
Smartphones improve the lifestyle of seniors by providing them with music, health updates, and reviews. Here are some of the top ten phones with their pros and cons.
1. Motorola G6 Play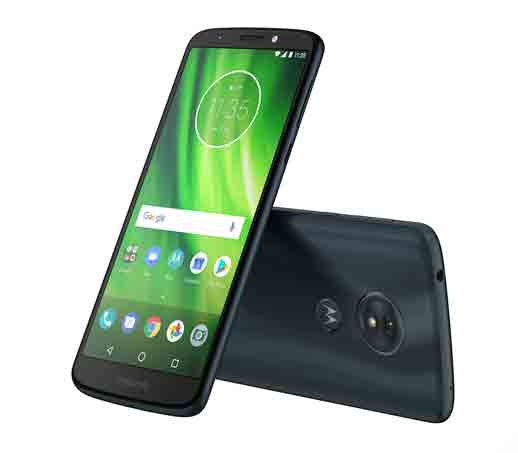 Motorola G6 Platy was released on April 2018. The phone has a stunning dimension of 154.40X72.20X9.00mm and weighs 175 grams. It has a huge battery capacity of 400mAh, which gives the user longer talk time, video streaming time. G6 Play has a 5.7-inch display with an 18:9 aspect ratio. In terms of storage, the Motorola G6 comes with a 32 GB memory expandable to 128 GB via SD-Card. It also has an impressive camera, and the rear camera is 13 MP with autofocus features while the front camera is 8MP.
It has additional features to ensure that it is easy to navigate through the system. The key features include an ambient light sensor. It runs on the latest Android version, Pie. It has a dual sim slot that offers 4G connectivity hence fast browsing capabilities. The phone has a powerful Qualcomm Snapdragon 427 1.4 GHz quad-core processor and 600 MHz 308 GPU.
Inside the box is a clear phone case which is something to consider for the seniors since it will avoid the phone from getting destroyed when it falls. With a fingerprint sensor, the phone has maximum security, and you don't have to recall passwords every time you open the phone.
PROS
4G LTE connectivity
Good camera
High performance with 3 GB RAM
Large Storage
Great processor
CONS
You have to root to remove the bloatware
2. Samsung Galaxy S8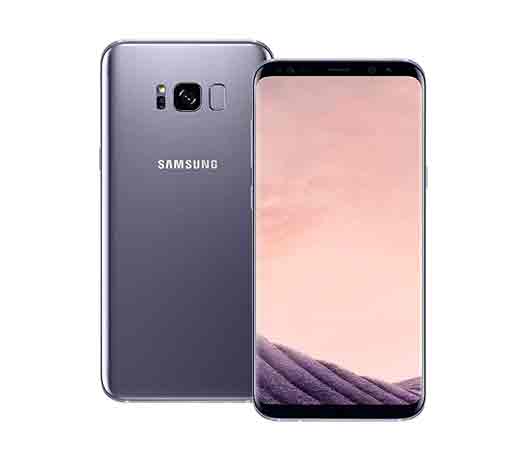 Samsung is one of the most recognized and legit brands in the world. It's one phone you will enjoy under Verizon smartphone for seniors. When you purchase the S8, you are sure of good quality products with no issues. The S8 was launched back in 2018 and came with amazing features like a 12 MP AI back camera and a front 8MP camera. The phone weighs about 155 grams. The Galaxy S8 has an IP68 meaning it offers dust and waterproof capabilities.
The phone has a super AMOLED touchscreen with 16 million colors. The screen is 5.8 inches, with up to 83.6% screen-to-body ratio. The resolution is 1440 x 2960 pixels and 18:5:9 ratios. For the performance, the phone comes with 4 gigs of RAM and runs on Android 9.0 pie. The chipset is a Snapdragon 835 with a GPU Adreno 540. The phone has an internal storage of 64GB RAM expandable to 1 terabyte through a micro SD card.
PROS
Fingerprint sensor
Gorilla Glass screen
Large internal storage
Dust and waterproof capabilities
CONS
Small capacity battery
3. Samsung Galaxy J3 Orbit 4G LTE Smartphone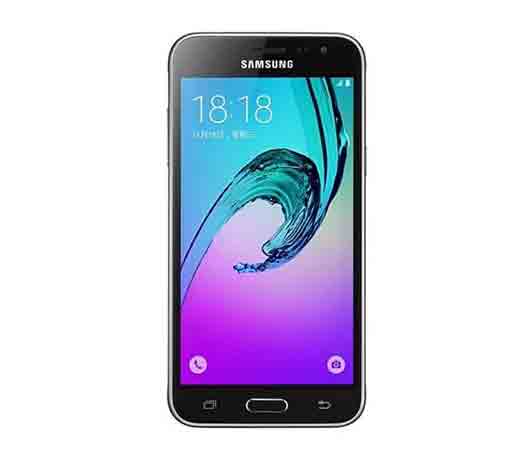 Launched in June 2017, the Galaxy J3 Orbit is a favorable smartphone for seniors since it has no complications when it comes to the settings part. The body dimensions are 143.2 x 70.3 x 8.2mm, and it weighs 142g. Besides this, it has a strong aluminum body that cannot suffer severe damages in case it falls. The phone has a display of 5 inches with a resolution of 720 x 1289 pixels.
It runs on the Android 7.0 nougat but upgradable to Android 8.0 Oreo. The CPU has a quad-core 1.4 GHz. Samsung Galaxy J3 gives you 2GB of RAM; hence, there will be no delays when launching applications. The internal memory is 16 GB expandable to 256 GB via micro SD –Card. It runs on a 2400 mAh Li-Ion battery. You can be sure of up to 15 hours of talk time. Some of its sensors include the Accelerometer and proximity sensors.
PROS
Large storage capacity
Fast processing speed
Good quality camera with HDR and panorama features
Fairly large internal storage
CONS
Non-favorable screen to body ratio
Lacks a fingerprint scanner
4. HTC Desire 12 Plus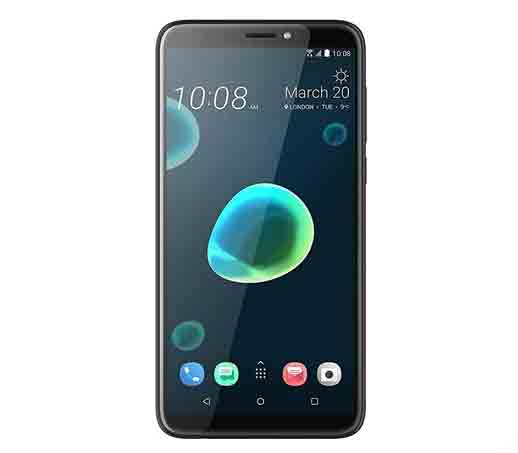 The HTC desire series began almost 8 years ago and had been selling off quite well. The HTC desire 12 Plus was launched back in 2018 and received positive responses which attest to its good quality. It comes with a 5.5-inch display and a resolution of 1440 x 720 offering a higher pixel density of 293 PPI. It runs on the Android 7.0 and uses the MediaTek MT6739 as the CPU. The octa-core is clocked at 1.3 GHz with the support of 3 GB RAM.
The Desire 12 has a camera with a resolution of 13MP and can record HD quality video up to 1080p.  The front camera stands at 5 MP. The sound has amazing qualities like the noise cancellation ability. It has a 2730 mAh non-removable battery which may not be that long-lasting, but it comes handy with its price. The phone is quite easy to use for any senior. It also comes in a 4G network hence no buffering when streaming movies and music.
PROS
Easy to navigate
High-quality camera
Good display
Large internal storage (32 GB)
CONS
Lacks fingerprint sensor
Runs on a degenerative Mediatek chipset
5. Google Pixel 3XL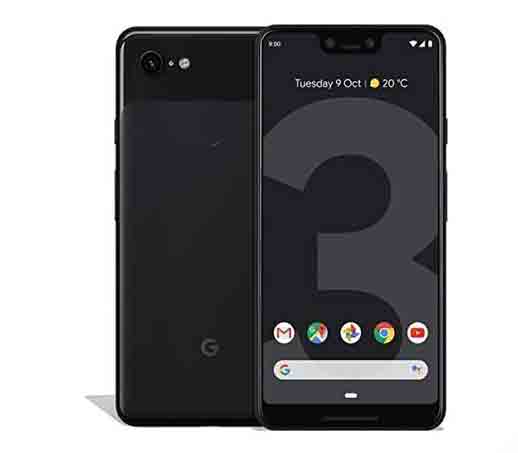 Google Pixel is one of the flagship smartphones from Google that has hit the market pretty well. With this, the senior will be able to enjoy the latest Google updates unlike when he or she uses another phone.  The phone was officially released in November meaning you are getting the latest brand in the market. It has a dimension of 158 x 76.7 x 7.9mm and weighs 184g. The phone is also water and dust resistant. As for water, it goes up to a length of 1.5m after which if not removed, the phone will collapse in a time frame of 30 minutes.
It has a p-OLED captivating screen with a resolution of 1440 x 2960 pixels under an 18:5:9 ratios.  For the screen protection, the phone has a stunning Gorilla Glass 5 with HDR and Always-on display capabilities. The Google Pixel 3XL runs on the latest operating system, Android 9.0. The chipset is a Qualcomm Snapdragon 845. The phone has an internal storage of 64 GB.
PROS
Non-removable 3430 mAh battery
QI wireless charging
Fingerprint enabled
USB Type-C
Dual selfie camera
CONS
Lacks a memory card slot
The fingerprint sensor takes time to respond
6. Sony Xperia XZ3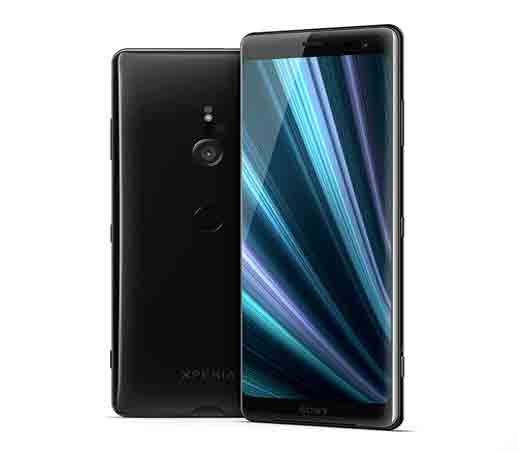 Sony is a leading brand when it comes to providing household stuff and also smartphones. For the seniors, they may have a Sony product like a TV, Refrigerator among other home accessories. On October 2018, Sony released the Sony Xperia XZ3 and it brought the attention of many potential clients. The phone has a body dimension of 158 x 73 x 9.9mm with a weight of 193g. The phone has a front and back Gorilla Glass 5 in line with an aluminum frame. The phone is also dust and water resistant. For waterproof, it can go up to a depth of 1.5m for only 30 minutes.
It has a P-OLED capacitative 6.0 inches touchscreen with a resolution of 1440*2880 pixels. The display falls under an 18:9 aspect ratio with a 537 PPI density. In terms of the processing platform, it runs on the latest version of Android, pie. The chipset is a powerful Qualcom Snapdragon 845 while the GPU is an Adreno 630. The phone has an internal storage of 64 GB expandable via SD card up to 1 TB. For the main camera, it has a rear camera of 19 MP while the front has 13 MP.
PROS
Powerful processor
Good quality camera
Large internal storage
Fingerprint sensor
CONS
Small battery capacity
7. BlackBerry Evolve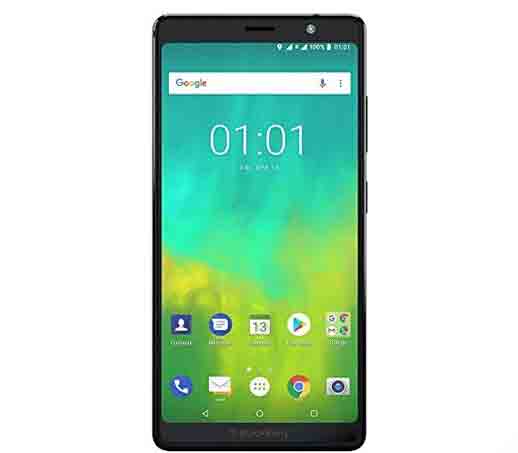 Blackberry, in November 2018, released the BlackBerry Evolve and brought the attention of many clients, especially seniors. It's another Verizon smartphone for seniors you want to consider. The phone has an IPS LCD touch screen with a size of 5.99 inches. Its resolution stands at 1080 x 2160 pixels under an 18:9 aspect ratio. BlackBerry has a Corning Gorilla Glass display hence the user; is guaranteed of safety in case the device falls down. The device has an impressive operating platform. It runs on the Android 8.1 Oreo with the chipset Qualcomm Snapdragon 450.
As for the CPU, it has an Octa-core 1.8 GHz and the GPU is Adreno 506. Evolve has an internal memory of 64 GB and 4 gigs of RAM. It also has a dual 13 MP camera and some interesting features like Dual-LED flash, HDR panorama capabilities. The selfie camera clocks at 16 MP with an LED flash too. BlackBerry evolve comes with a long-lasting 4000mAH Li-Ion battery. The seniors also get to enjoy the built-in radio which is very efficient.
PROS
Large internal storage
Good quality camera
Fast processing speeds
Fingerprint sensor enabled
CONS
Only one sim card can be inserted
Conclusion
If you are ready to benefit from one of the leading phone coverage in the US, then you'll never go wrong choosing Verizon. However, to get the best from their services, you need to have a great phone. This guide provides you some of the top phones that you can consider. Besides, they are not just phones but phones designed to cater to the needs of the elderly. Don't hesitate to grab one of these because a better experience is guaranteed.