How to Get Boost Mobile Free Government Phones (Explained!)
Boost mobile is one of the vibrant Mobile virtual network operators based in the US. They offer amazing deals on their no-contract phones and plans and you can also get boost mobile free government phone discounts under the California Lifeline program. With Boost mobile free government phone services, you'll never have to worry about poor network coverage, poor customer care services, and so much more pitfall. Interested in knowing more?
The lifeline program offers qualified participants with free phones and plans for a whole year after which they are required to recertify in order to prove eligible. The service has been there for close to four decades and has enabled millions of Americans to get affordable and free phone plans from selected service providers. There is more than 30 lifeline authorized service providers in the US that offer the best free Government smartphone but our focus will lean on the Boost mobile free phones program.
Despite Boost mobile not being a key participant in the lifeline service, the program can help boost mobile existing customers to get discounts on the prepaid wireless plans in case they qualify. If you are interested in getting the discount on Boost's prepaid plan under the lifeline program read more below. We will focus on what it takes to qualify, what plans are available, how you can get a free phone and so much more!
See our related article on how to get Free Government Cell Phone with Internet. See all the potential wireless carrier choices.
Who qualifies for Boost mobile free government phones?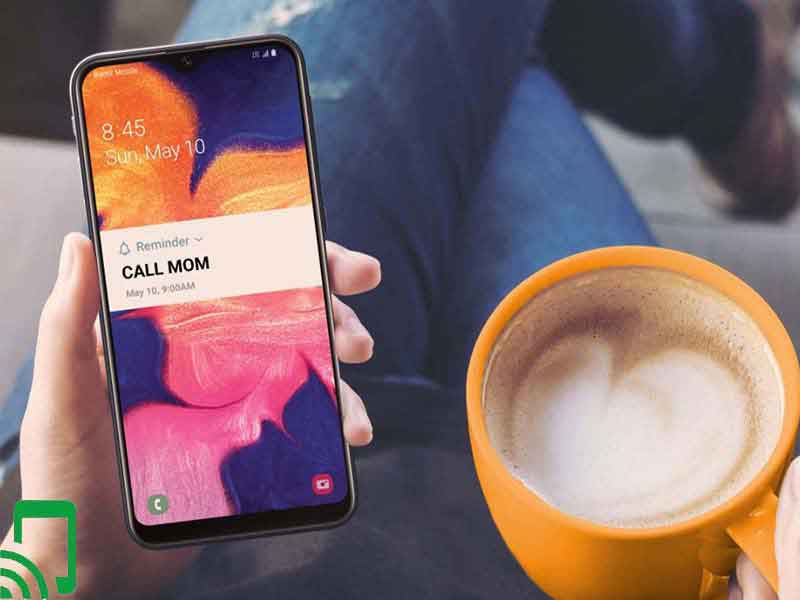 Qualifying for the Boost mobile lifeline program is based on income and participation in the Federal Assistance program. To qualify through income, your household income should be below 135% of the Federal Poverty income levels.
However, this may vary with the State you live in since they have varying income level requirements. Another way is through participation in lifeline assistance programs. These programs enable people with no household income to benefit from services like:
Medicaid
Supplemental security income
SNAP ( Supplemental Nutrition Assistance Program)
Veterans Pension and Survivors benefit
Tribal Land programs
Lastly, there should only be one lifeline program per household. So before making an application, ensure there is no one else benefiting from the free government phone program.
Read More: Can you get a free phone with food stamps? You could be eligible for a free iPhone if you have food stamps. Find out more!
Does Boost mobile offer free phone plans?
Boost mobile offers a totally different tier of free phone and plan services when compared to other lifeline service providers. Instead of getting a free phone and plan, you get a discount on the Boost mobile plan.
Boost works with the California LifeLine program to offer discounted deals on their prepaid phone plans. The free phone service is currently available only in California but we are looking forward to it to scale to other States. If you qualify, you will get a discount of $15 on Boost mobile prepaid phone plans. The Boost mobile prepaid plans with discounts include the following:
i) $50 per month plan
This plan offers unlimited talk, text, and data. You also get Tidal for months and HD video quality streaming. The user also gets to enjoy a 12 GB hotspot. You can buy a maximum of 5 lines for only $170 per month on the plan
ii) $60 plan
This plan offers unlimited talk, text, and data plus HD video streaming. It comes with a 30 GB hotspot and Tidal for 6 months. 2 lines cost $100 while 5 lines go at $220 per month.
$35/month
This plan offers unlimited talk, text, and data. You also get 3 GB of 4G LTE data and unlimited mobile hotspot. The plan comes with SD video streaming and unlimited music streaming. You can have 2 lines @$60/month, 3 lines @$90/month, 4 lines @$120/month and 5 lines @$150/month.
These are the standard plans to Boost mobile before the discount offered for lifeline participants. They also have another limited offer plan which is great for the family plan option. The limited offer plan goes for $120/month and you get:
4 lines
30 GB hotspot
Unlimited HD streaming
All the Boost mobile plans for free phones include taxes and fees on the pricing; hence the applicant will never get any extra fees or taxes.
Read More: Unlockitfree Boost Mobile. We share the various ways you can unlock your Boost Mobile phone for FREE!
Which areas can you get Boost mobile free government phone services?
Currently, Boost mobile offers coverage to California residents only with regards to the lifeline program. However, you can get their phone plans anywhere across the country. They also offer network coverage across the US under Sprint network towers. If your area is not covered perfectly, then a portable cell phone signal booster can be a great option.
Read More: Does Mint Mobile Have Hotspot? We answer this question and discuss everything you need to know about mobile hotspots.
How to apply for free cell phone service at Boost Mobile?
Applying for the lifeline service is very simple and it involves the following simple steps:
1) Check if you qualify
To see if you qualify, you will need to visit a Boost mobile retail store. There they will check whether anyone in your household has benefited from the lifeline service. If not, you will be required to submit a document of proof to show that you qualify.
2) Buy a cell phone plan
The plan can be bought with the $15 discount coupon which you will receive once you qualify for the plan. The discount will apply throughout the year after which you will be required to recertify.
3) Bring your device/Buy a new phone
Boost mobile does not offer free government phones for low-income persons but rather you get discounts on plans only. You can choose to bring your device to Boost mobile as long as it is compatible or simply buy a new phone from their retail online store. Bringing your device also allows you to port your number to Boost mobile.
4) Activation of plan
Once you have the device set, simply place your sim card inside the sim card slot of your phone. Power on the device and login to your Boost Mobile account. There you will navigate to your account and activate the device!
Read More: Frontier EBB Program. Learn more about the Frontier EBB Program and how you can qualify for these benefits!
Bottom Line
Boost Mobile is a great network to join if you are looking for the best and seamless services in the communication industry. Boost mobile phone deals for existing customers offers amazing deals on phone accessories and so much more. To get started visit a Boost mobile store near you!