Where to Buy Consumer Cellular Phones
Most of you have seen ads on TV or any other media outlets about consumer cellular. Well, consumer cellular is a virtual cell phone company offering low priced cell phone plans and affordable smartphones for seniors and retirees. Consumer cellular works in conjunction with AARP. It has been in the market for almost two decades, and they have proven to be reliable when it comes to offering minutes, text, and data units.
Consumer Cellular is also tasked by the Federal Government to offer free government phones which are offered to eligible people only. One is the Samsung Galaxy S8 consumer cellular, which is ranked as the best flagship device in the mark. Also, they have the consumer cellular phones for seniors with ample bright display, loud earpiece such that the impaired will get messages effectively.
In this article, I will guide you through everything you need to know about consumer cellular phones, how you sign up for them, where to buy consumer cellular phones, the consumer cellular phones and plans, etc. Once you have full knowledge, you will be able to decide whether consumer cellular is worth it or not.
Which network does consumer cellular use?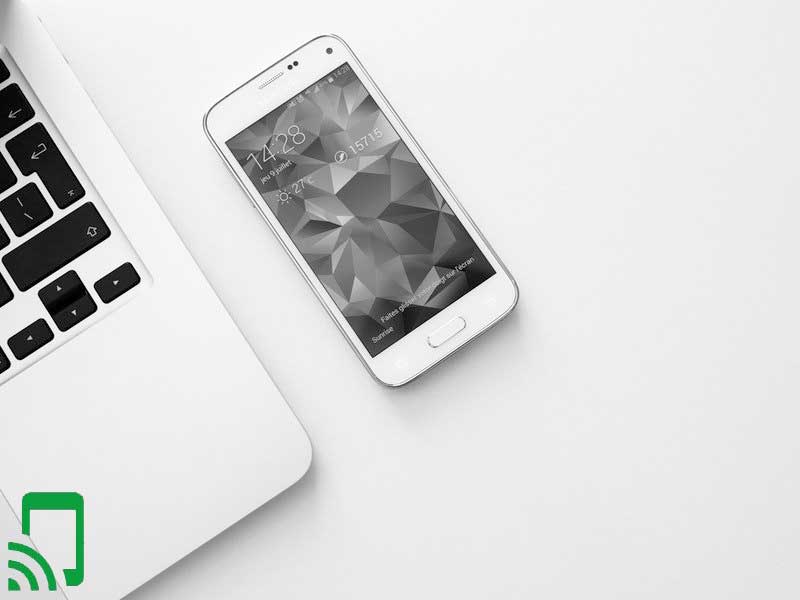 Before purchasing that consumer cellular smartphone, it is worth mentioning the networks that are supported by the company. Consumer Cellular has a broad reach in terms of GSM-based networks. It uses both T-Mobile and AT&T networks.
That explains the full LTE data speeds, in addition to that, if by any chance, your monthly data usage exceeds 20GB. Then you will notice that your data speeds will be throttled for the rest of the month until your billing period. If you are throttled, you can still access the internet but at very low speeds.
What are some of the consumer cellular plans you can purchase?
Consumer cellular offers several plans and it is acknowledged to have the cheapest plans among all the carriers. In an overview, the plans start at 415 per month and the expense cost, which is the cheapest offer in the market.
However, Consumer cellular does not offer unlimited mobile hotspot data which may not be very efficient for people who love to surf the internet.  Consumer cellular plans are divided into two, the first one is the Talk plan and secondly is the connect plan. For the Talk plan, you get the following:
250 minutes at $15 per month
Unlimited minutes for only $20 per month.
The second option is the Consumer cellular Connect plans. Here you get the following:
250 MB at $5
2GB at $10
5GB at $20
10 GB at $30
20 GB at $40
If you think the data allocated may not be enough for you, then you can opt for getting add-ons. Add-ons at consumer cellular are very cheap and at $5 you get 250 MB of data while at $10 you get 1 GB per month.
However, they have not introduced the unlimited data feature but with time, they may opt to add it to their plans. They also have a specific plan designated for mobile hotspot which can be found in their website.
Consumer cellular compatible phones
Consumer cellular, through their website, offers up to 20 phones. Both high and low-cost smartphones. The most expensive smartphones cost upwards of $300 while the lowest cost is less than $20, which is usually the flip phones like the Doro Phone Easy 7050. This cell phone is one of the best cell phones for seniors. If you are fascinated by phones from Apple and Samsung, then there is something for you. Hear is the Consumer cellular compatible phones.
Flagship devices like the Samsung Galaxy Note 9 and the iPhone XS. You can also grab the Galaxy S Series, and if you are on a low budget, then we recommend the Motorola E5 Play. These are phone deals you cannot afford to miss out on, especially if you don't use large amounts of data on your plan, or you are on a tight budget. One of the best consumer cellular phones for seniors is the iPhone 8, which is also available on their site.
For those of you who love flagship phones, Consumer cellular got you covered. They offer interest-free smartphone financing. This feature is a rare occurrence among the many discount carriers across the US. For example, the price tag on the iPhone XS device is $999. This price might discourage those with limited budgets.
The good news is that you can opt for financing where you will pay a down payment of $400 and the remainder will be paid in installments of $25 per month for 2 years. T-Mobile also offers similar financing on the device where you pay a smaller deposit of $249.99 and monthly installments of $20.84 in 3 years.
What if you don't like the phones offered by consumer cellular
The good news is that consumer cellular never charges its customers for SIM Cards. If the phones on display don't impress you, then you have the option of coming with your preferred phone. The only requirements are that the phone should be unlocked, not specific to a particular carrier, and it should be compatible with GSM Networks. Alternatively, you can sign up for free government phones and request a SIM Card from consumer cellular.
Where to buy consumer cellular phones
Most consumer cellular cell phone devices can be purchased online through your phone. Online platforms like consumer cellular and Best Buy offer unbelievable offers on such phones. If you need to, go into a nearby store, and physically scrutinize and sample some of the phones on display. Additionally, you could check the discounts and offers. Then, in this case, I would recommend Amazon, AAA, Sears, and Target stores to name a few of them.
Once you've purchased the smartphone, you need to sign up for a plan. After signing up, buying a plan on their website is pretty straightforward. Just select the "Plans" tab and the options will be available for you to choose. The least you can pay for the plan is $15 plus an additional $5 for data and unlimited minutes.
This plan is a good deal as you can purchase a smartphone, surf the web, and have an unlimited talk time for an overall cost of $20. You can also request for a SIM Card, which will be sent to you on a free priority mail shipping service.
You have to activate the SIM Card online, all you need to do is to log into the website with your phone number (This phone number comes with the SIM Card). If you have any difficulties activating your SIM Card, you can call their customer service number or use the callback option, which is very convenient. You can also opt for the 30 day trial period, or 300 minutes, text and MB.
I found the service to be impressive in terms of speed and coverage, pretty much the same as T-Mobile. You can also purchase a cell phone protection plan, from as little as $2 from Square Trade per month depending on the phone model. iPhone lovers can buy the AppleCare+ protection plan.
Are there any Consumer Cellular phones contracts?
Well, there are no contracts that bind you with the service, apart from the payment plan that you have with them when purchasing a phone through a financing plan. You have to make full payment before opting to switch to other carriers, which is shared across all carriers. Your new carrier might provide you with some money to pay off your debt to facilitate the switch.
However, in most cases, it is rare for other carriers to finance you if you have a bad credit score since the chances of getting their money back will be very minimal. So the best option is to stick with consumer cellular until you complete all the payments instead of forwarding it to another carrier.
Is purchasing a consumer cellular phone worth it?
From the wide variety of consumer cellular phones and plans to the nationwide coverage in terms of the network. I would say that purchasing a consumer cellular phone is worth it. For tech-savvy guys, you can get the latest devices like the Samsung galaxy s8 consumer cellular phone in addition to the iPhone XS.
Plus you can get great online and phone-based customer support in case you have any issues. The customer service has received admirable ratings on their website and if you think they have not helped you enough, the best option is to visit store located near you.
Bottom line
Having read most consumer cellular reviews, I found this carrier attractive to customers with their wide range of smartphones, the interest-free financing plan, and also their coverage. The different plans are also good, including the ability to downgrade your plan with no additional costs. To save money on this carrier, you need to cap your texting, data usage, and talk time. You can also visit their website for more information on the pricing plans and phone deals.