Upgrading Your Cricket Phone: What You Need to Know in 2022
Globally around 5.13 billion people have access to a cellphone, and this tally's to approximately 66.3% of the world population. Among these people, there is a percentage of people using old flip phones, which limits them to the world of innovation. There are also people using old smartphones with outdated operating systems, which slows them down. This may be you, and today, you may have found a perfect solution with the Cricket phone upgrade.
Currently, Cricket wireless offers the best phone upgrades at an affordable price in the market. They also have a wide range of compatible phones ranging from flagship to mid-range smartphones. The process of upgrading is straightforward, too,  and you don't need a lot of documentation since everything is done on their website. For newbies to Cricket wireless, you may have a more lengthy procedure to upgrade your phone; however, not to worry since this article will explain everything in detail.
Once you read everything, you will get to know how to get a Cricket wireless phone upgrade very quickly. You also need to know that for a phone upgrade, you have to be an existing customer. Below is a simple procedure on how you can apply for a phone plan at Cricket wireless.
See our related article on the Best Cricket Wireless Compatible Phones. Many options for buyers to choose from
How to Join Cricket Wireless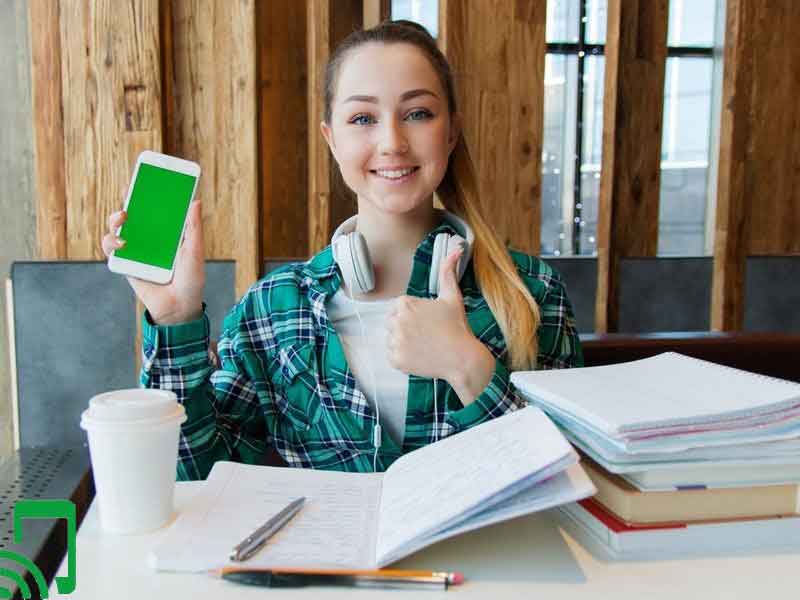 Joining a new carrier is very simple if you understand their policies. As for Cricket Wireless Plans for 2 Phone, they offer a very simple and well-outlined procedure for joining them. Also, since it is an MVNO, the prices for plans are subsidized, so you don't have to worry about costs. Below is a detailed guideline of how to join Cricket wireless;
1. Bring or choose a phone from their website
If your phonies compatible and you do not wish to get a new one, BYOP applies. However, if you want a new phone, you will have to buy one from their website.
2. Choose a cell phone plan
Cricket offers a wide range of cell phone deals with no contract options. The plans start at only $25 per month and can go up to $60 per month. Here is detailed info of their plans;
i) $25 per month plan
This is the cheapest plan, and you get unlimited calls and texts. Call waiting, three-way calling, and call forwarding are also offered. For compatible phones, they get HD voice calling. However, this plan does not offer any data options.
ii) $30 per month plan
This is the starter pack plan for those who wish to have data included. The plan offers 2 GB of high-speed data, and after it's used up, your speeds are reduced. They also offer unlimited talk and text across the US.
iii) $40 per month
This plan also 5GB of high-speed data, and if you use AutoPay, a discount of $5 is offered. The plan also offers unlimited talk and text across the US.
iv) Cricket Core
This plan costs $55 per month, but if you use AutoPay, you get to pay $50 per month. You get unlimited data access up to 3 Mbps, unlimited talk, and text across Canada, Mexico, and the US. Video streaming is unlimited at 480p.
v) Cricket more plan
For $60 per month and $55 per month, if you use AutoPay, you get 15GB of Cricket wireless mobile hotspot, unlimited talk, text and data, unlimited SD quality video streaming, HD Voice, and Wi-Fi calling for compatible devices. Unlimited talk, text, and data are also offered for Mexico and Canada.
3. Choose to use a new number or your old one
After choosing a plan, you need to choose the option of whether to keep your old number or to switch.  This will apply if you already have a phone and a new sim card from Cricket wireless. The process will take about a day for your previous carrier to verify your old number. After that, you can activate your plans and then transfer your new credentials to your new phone.
4. Download MyCricket App
After the activation process, download the Cricket App to manage your data options, purchase plans, and contact customer care easily. Once you join Cricket wireless, you can now upgrade to a Cricket wireless easily.
What are the conditions and policies for a Cricket wireless phone upgrade?
Upgrading a phone at Cricket wireless is only eligible for existing members. That is why I have detailed the process of joining Cricket wireless. Once you are an existing member, below are some of the terms and policies you are likely to encounter before applying for a phone upgrade;
You must have an existing phone plan or service at Cricket wireless
The phone upgrade must be new and purchased from a Cricket wireless online store
Phone upgrades can be done after a span of 90 days
Be prepared to pay $25 as a fee for phone upgrades in Cricket stores.
These are the basic things you need to know before opting for an upgrade. You can always check out Free Phones When You Switch to Cricket Wireless if you may not be interested in an upgrade.
How to apply for a phone upgrade
Now that you know the policies, you can easily apply for a phone upgrade. The process can be done in Cricket wireless website or by visiting a retail store near you.
However, choosing to apply at a retail store will be complicated since you have to wait in lines, and it may take up to a day. However, for one to apply in their website here is what you need to know;
Step 1: Sign in to your Cricket wireless account
You need to login to your account and remember, for you to have an account; you have to be an existing customer. Just visit Cricket wireless to login.
Step 2: Go do the phone upgrade option
After login in, open the Account summary page and scroll to the phone numbers option. Click on the blue arrow to the right, which will prompt you to the phone upgrade page. After that, scroll down to the device and choose the phone upgrade option.
Step 3: Read the necessary info on phone upgrade
Terms for phone upgrades have been mentioned here; you can read and get to know more about their policies if interested.
Step 4: Shop for a smartphone and accessories
After reading the eligibility requirements, terms, and conditions, you can now choose a phone. They offer a wide range of phones which you will later learn about in this article. Add the phones you wish to have in your cart. After choosing a phone and opting to add accessories and check out. Enter your billing address and shipping info and click review and place your order.
After all that, you will see your receipt, and the process will be complete. Shipping will be done the next day, so it is quite fast. In most cases, a message is sent to show that the process is complete
How to activate a Cricket phone upgrade
After your device has been shipped, you need to activate it so as to enjoy its services. The process is straightforward, especially if you ordered the phone from Cricket wireless online store. Just insert your sim card power up your phone and activate it.
If the phone was purchased online, the activation would be done. Just key in your order number and mobile number and click the Activate button, and you are good to go. For new customers who may wish to reset their pin, you can contact customer care for assistance.
What phones are available for Cricket wireless upgrade?
This question is quite similar to what phones are compatible with Cricket wireless. Since Cricket wireless is an MVNO owned by AT&T, Phones that will work with AT&T will also work at Cricket wireless. To look for a good phone, you can visit their online store or their retail stores located countrywide. However, ina glimpse, below are some of the brands you can expect to work with Cricket wireless;
Samsung
Apple
Nokia
Motorola
LG
You can also check for compatibility with their IMEI checker.
Bottom Line
Phone upgrades are not something very complicated as long as you do the right thing, and as for Cricket wireless, they know how to make things easier. So from this review, you can easily apply for a phone upgrade just like how to apply for Cricket Wireless Plans for 2 Phone. For new members at Cricket wireless, you can stay a month or two before thinking of going for a phone upgrade.
This will allow you to become a full existing customer, one of the critical requirements for a phone upgrade. Also, not that being ethical is key, so ensure to provide precise details of your location and your names or any other information required.
Cricket wireless ships phones within one business day or the next business day if the phone was ordered outside business hours. So you should always consider online purchases for an upgrade phone instead of wasting a whole day lining up in a Cricket wireless retail store.