The GCI Cell Phone Plans in 2021
GCI is a telecommunications service provider that works only in Alaska. The company was founded in 1979 and has been standing strong ever since.  Aside from the GCI cell phone plans, they also offer internet, wireline, and TV services for almost half of the Alaska residents. However, their phone plans stand out as one of their successful products with their wide range of features.
If you are looking to move to Alaska or live there currently, then GCI is something to definitely consider. Despite being a large number of MVNO and Standard providers in Alaska, GCI offers some great perks that can't be matched to other service providers based in that State. Talk from great customer service that would never be overwhelmed, to stable network coverage and so much more.
This article will dive into the GCI cell phone plan and whether they offer free government cell phones for low income. We will also look at whether you can bring your own phone and so much more. Read ahead to learn how you can get started with this network today!
Does GCI offer nationwide coverage?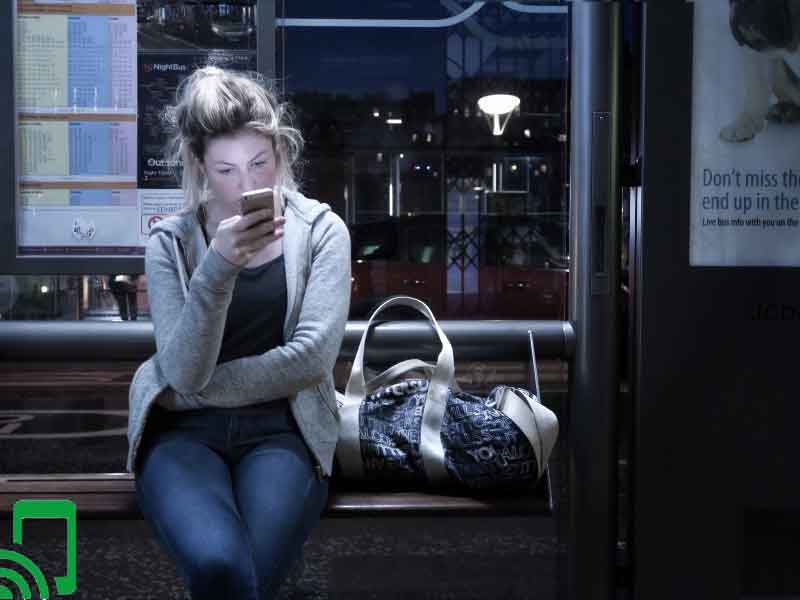 Despite it not offering their services in other States aside from Alaska, GCI offers nationwide coverage under T-Mobile. So, if you travel to other States, you will never experience poor network services if there is no network congestion.
GCI also offers good network coverage in Canada hence you also get reliable international network coverage too.
GCI phone plans: All you need to know?
GCI offers a good deal on their plans and they come with the following perks:
No credit checks
All pricing for the plans are inclusive of fees and taxes
Free international texting for up to 200 countries
Good network coverage across the US
The GCI plans include the following;
1) $55/month plan
This plan offers 10 GB data and unlimited text messages, US roaming, US minutes, and Alaska minutes.
2) $45/ month plan
With this plan, you get the 6 GB data, Unlimited talk, text, and data in the US and Alaska. The plan also features international calling at an extra cost
3) $35/month
You get 3 GB data and similar perks to that of the $45/month plan
4) $20/month plan
This plan offers 1 GB of data and unlimited messaging in Alaska. The plan also offers Unlimited US roaming, minutes and messages. Aside from these standard plans, GCI offers other plans categorized in to:
FastPhone Unlimited which offers 34 GB data at 450/month after which the speeds may be slowed down in areas where the network utilization is high
Cricket Unlimited offers 22 GB of LTE data per month and after that, your speeds are subjected to be slowed down in case of network congestion.
These are the current phone plans offered by GCI. If you find the right one for you, simply visit GCI Website to get started.
Does GCI offer free government phones?
No! GCI does not offer any free touchscreen government phones. However, if you are looking for a free phone and are based in Alaska, you can get phones from other authorized lifeline service providers. Some of the common service providers you can consider include Qlink wireless, Safelink wireless, Tracfone and so much more.
Visit a free government phone stand near you to learn whether you qualify and how to apply!
How to bring your own device to GCI?
So, you don't want to buy a new phone when joining the network? You can bring your old device as long as it is compatible with GCI network technology being used.
To check compatibility, simply use the GCI IMEI checker. The prerequisites will only be your IMEI number and you'll be good to go. If the device is compatible, you can activate it by visiting the nearest GCI store in your area.
If the phone is not compatible, you can buy a device from their online or retail store at an affordable price. They offer phones ranging from mid-range to flagship devices. Some of the well-known phone brands include iPhone, Nokia, Motorola, ZTE, Samsung, and others.
How reliable is the customer care service at GCI?
GCI has great customer services in accordance with many customer care reviews. The customer care reps have great communication skills making it easy to deliver help in a very efficient way. You can contact them through email or simply call them.
What other services can you get from GCI?
GCI does not only offer cell phone plan services but also other great deals on TV services based on cable connectivity. The TV plan is only available in Anchorage. This TV plan comes with great deals in that you get HD broadcast and seamless connectivity.
You can also add premium features like HBO, CINEMAX and so much more. The TV plans start for as low as $10 per month on First Choice Box and the highest tier comes with Unit goes for $300/month. You can also get home internet plans at affordable prices and they are divided into the following categories;
i. Fast plan
It costs $74.99 per month and you get to download and upload speeds of 100 and 5 Mbps respectively
ii. Faster plan
This plan offers 400 and 20 Mbps download and upload speeds respectively and it costs $149.99 per month.
iii. RED unlimited plan
With this tier, you get up to 1 GB and 50 Mbps downloads and uploads speed respectively and the plan costs $174.99 per month.
Bottom Line
GCI is a great service provider with its amazing cell phone plans. It is very simple to join and also you can bring your device if it is compatible with your network. You can also get TV and internet services at very affordable prices. GCI also offers top-grade mobile phones which you can buy if you are looking for a phone upgrade or your old device is not compatible with their network.