How To Find Lost AirPods That Are Offline : 2022 (Explained)
AirPods are one of Apple's many tech marvels, but being without a connecting wire (by default) they are very easy to lose. If you have missing AirPods that are offline, you know it can be difficult to find them.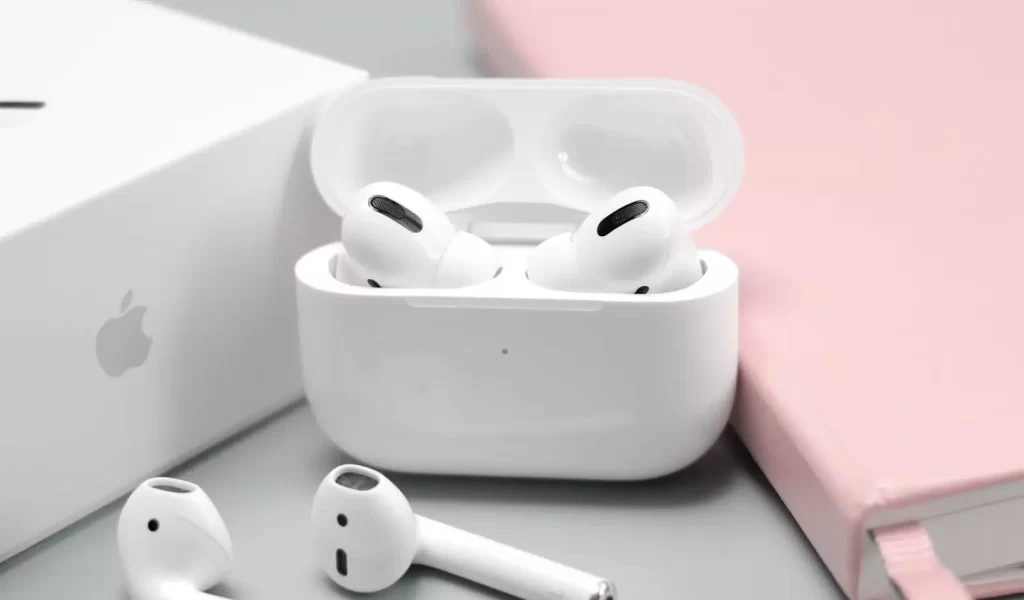 Before we move on to the actual 'finding your AirPods' section, here's a (very) brief rundown on what offline AirPods actually mean.
Offline AirPods: What You Need To Know
AirPods are considered 'offline' when:
They are out of range of the device they're connected to.
The battery has depleted and they've actually turned off.
When your device isn't able to locate your airPods, it simply shows a 'No location Found' message.
How To Find Lost AirPods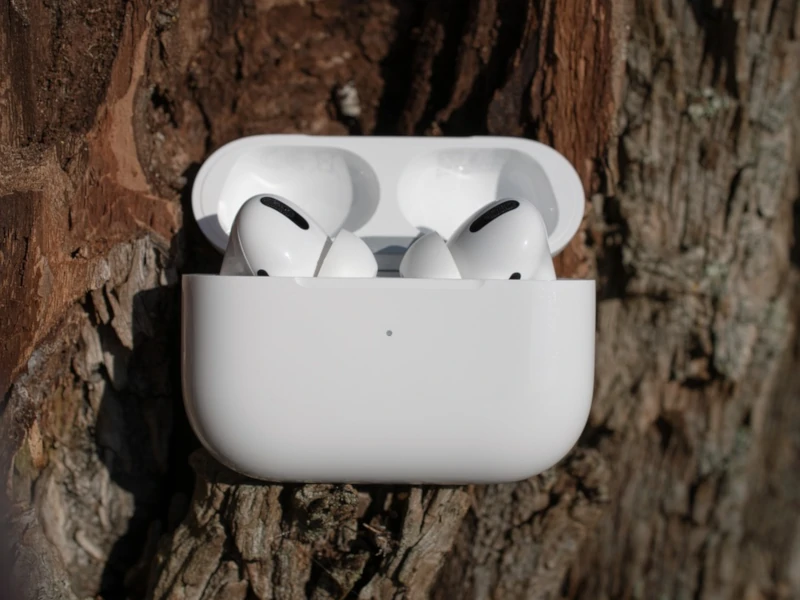 Here's how to locate missing AirPods (or lost AirPods) through an Apple device:
Through The "Find My" App On Your iPhone
On your iPhone, open the Find My App.
If your AirPods are currently paired with your iPhone, they will show up here. Tap on the AirPods icon.
Since your AirPods are offline, the app will show a 'gray dot' rather than green one (this denotes that the AirPods are offline). It will show an approximate location of where your AirPods were last located.
Simply tap on the last location and follow the directions to your AirPods last location.
Through The "Find My" App On Your Mac Or PC
Open the iCloud.com website.
Sign in with your Apple ID
In the menu, locate and tap on the 'Find iPhone' option. It takes a few seconds to open so don't click on it multiple times.
When it does open, a map will be displayed.
Select the 'All Devices' option at the top of the page. 
Select your AirPods from the list (this will display the AirPods last known location when they're offline).
Through Playing A Sound On Your AirPods
If your AirPods are within the vicinity of other Apple devices and connected to Bluetooth (i.e not offline), you will need to play a sound (on your AirPods) through the Find My app or through www.icloud.com.
Open the Find My App
Tap on the Devices Tab
Your Apple AirPods will be displayed, tap on the icon.
Select 'Play Sound', which will cause your AirPods to emit a sounds that gradually gets louder.
Turn On Alerts For 'Left Behind' AirPods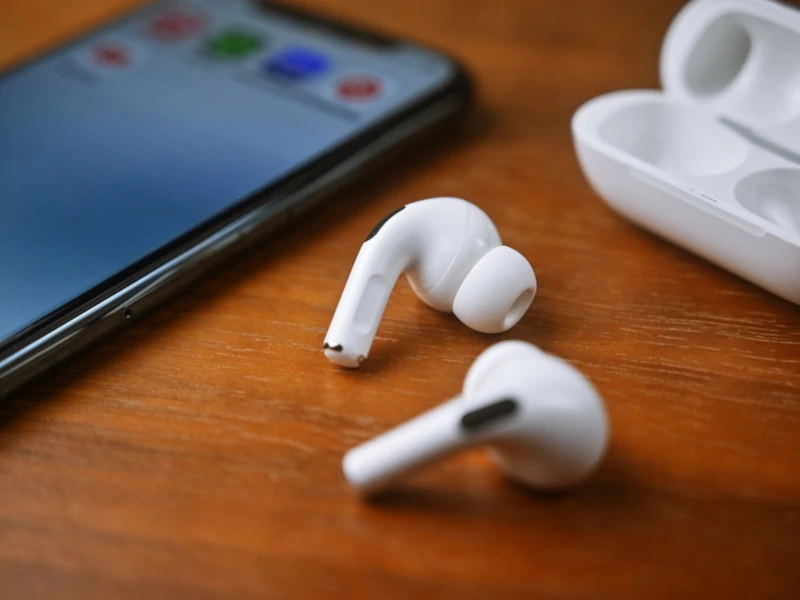 If you seem to be continuously losing your AirPods or you fear losing them in an unknown location while outside, you could set up a 'separation alert' on your iOS devices (to which the AirPods are connected or paired).
From one of your iOS devices, open the Find My app.
Open the Devices Tab and select your AirPods.
In the Notifications Panel, select 'Notify When Left Behind' and turn on the option.
This will cause an alert to appear on your phone whenever you're forgotten your AirPods in an 'unfrequented' place.
What If Someone Else Finds And Connects My AirPods To Their Device?
This is a real possibility, and you can't do anything actively if that happens. You can however choose the 'Mark As Lost' option for your AirPods as a precaution (before you've actually lost them). 
In this case, if you do lose them and someone else picks them up and connects to their iOS device, your contact info will show up on their device and they might, hopefully, contact you to return them.
Here's how to mark your AirPods as 'lost'.
Open the Find My app.
Open the Devices tab and select your AirPods
Scroll down to the 'Mark As Lost' option and activate it.
Follow the steps required (display on the screen) and enter your contact information.
What If I Lose Both AirPods But At Different Places?
Note: Your device will only show the location of one AirPod at a time (if they are lost are different places).
Open the Find My app.
Select one AirPod from the Devices tab. Locate and retrieve it.
Refresh your settings.
Open Find My app again and it'll show you the other AirPod's location now.
I Can't Locate My AirPods Even After Trying All Options. Can I Get Single Replacements?
If you've lost one, both of your AirPods or charging case and have no hope of locating (after all your efforts), simply order the specific AirPod (left or right ear) or case that you've lost from Apple's website or by visiting an Apple outlet.
You will require the serial number of your AirPods before you are able to order them from Apple.
Finding Your Serial Number To Order A Replacement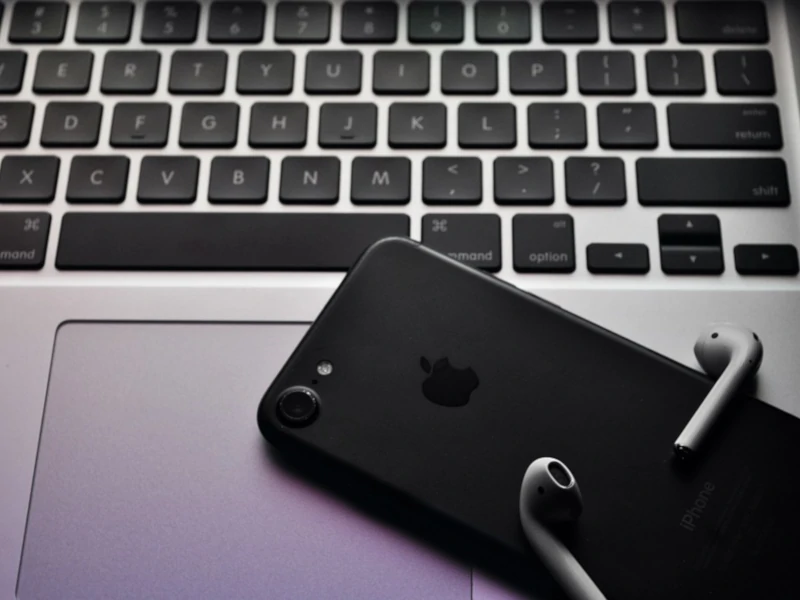 You can find out the serial number in a number of ways:
From iPhone Settings:
Open the Settings menu on your iPhone.
Click on the Bluetooth tab
Scroll down or find your AirPods (e.g Aaron's AirPods) in the list.
Click on your AirPods
Click on the more info button next to your AirPods, and your AirPods serial number will be displayed.
From Your AirPods (When You Have Lost The R Piece Of AirPods Max)
Take off the AirPod ear cushion of your left AirPod Max piece.
Serial number will be written on the inner-bottom of the AirPod.
From Your Charging Case (For AirPods and AirPods Pro)
Open your charging case and locate the number on the underside of the lid.
On The Original Packaging
The serial number is located next to the barcode.
Can I Find The AirPods Case Through Find My App?
No, Apple has not yet introduced a feature whereby you'll be able to locate your AirPods case if it's lost without the AirPods in it.
Does Find My App Show Exact Location Of The Lost AirPods?
It shows a location range that is fairly accurate.
How Far Can AirPods be Tracked?
10 metres (or 30 feet) in bluetooth range of an Apple device signed in with the same Apple ID. 
Can I Find Or Track My Stolen AirPods?
No, You can't track AirPods that have been stolen i.e your Apple device will only show an estimated last known location for your AirPods. If someone connects them to a new device (or resets them), then there are no chances of finding them through Find My app or iCloud.