The Best Boost Mobile Family Plan
Are you in need of an excellent mobile plan for your family? Look no further as you are at the place. Boost Mobile is an MVNO that provides prepaid cell phone using Sprint's Network. To your relief Boost, Mobile offers these plans at a pocket-friendly price, and in turn, it won't be a massive burden in your monthly cost. Today I will focus on the Boost Mobile best cell phone family plans.
Wondering if the carrier offers their plans at a cost-effective price? Well, the family plans are being provided at a pocket-friendly price, unlike other service providers who have some hidden cost. Being one of the big five carriers in the US, you are also assured of a stable network connectivity across the country.
This article will give you more info on the Boost Mobile Family plans regarding the plans you can opt for your family. Also, I have given the Boost Mobile deals for existing customers. Read ahead for more.  details.
What are the best Boost Mobile Family Plans offered?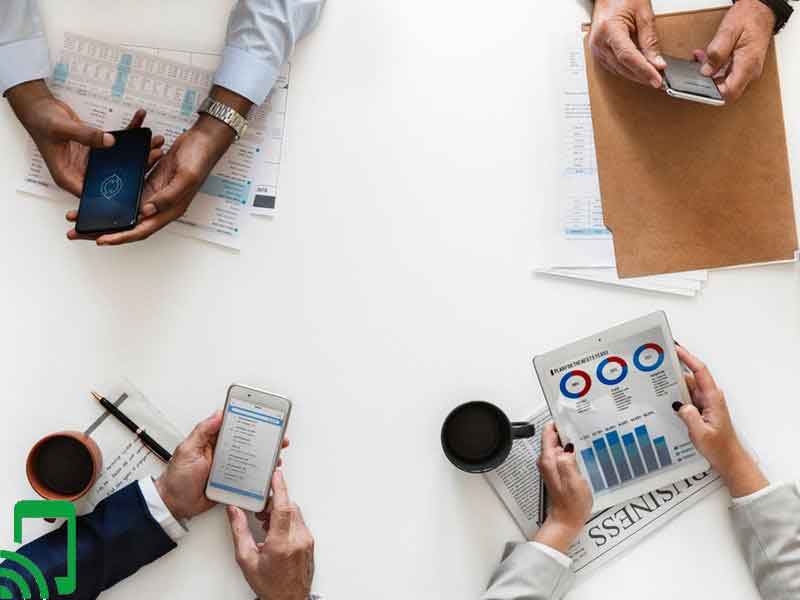 There are several plans you can opt for from the carrier. Boost mobile offers a prepaid family plan with low monthly bills. The plan offered doesn't come with annual service contracts, unlike other service providers. Have a family that like streaming music and videos? Worry no more Boost provides unlimited music streaming from the top leading music companies like Spotify, iHeartRadio. 
 Currently, Boost Mobile offers the following mobile plans;
3 Gigs 4G LTE
Unlimited Gigs
Boost® Unlimited Plus
Ultimate Unlimited
 3GB of 4G LTE data
This offer gives one 3 Gigs of data, and one can get more 4G LTE data at; 1GB at $5/month and 2G at $10/month. Boost Mobile 3GB of 4G LTE data plan gets international services, phone insurance, and Boost Extras. Also, it includes six months of TIDAL. Its limitation is that it is not combinable with unlimited plans. This plan goes for $35 per month. Then for a family, the prices shall be as follows;
2 lines – $60
3 lines – $90
Four lines -$120
Five lines -$150
Boost Unlimited
This plan includes mobile-optimization for streaming of videos, gaming, and music. One gets unlimited 4G LTE and 12 Gigs of hotspot data. It includes six months of TIDAL. You can get an add-on HD Buy up and watch for just an extra ten bucks per month. You also get international services and phone insurance. This plan goes for $50. The prices for a family shall be as follows;
2 lines – $80
3 lines – $110
Four lines -$140
Five lines – $ 170
Boost® Unlimited plus
This plan gives the family unlimited 4G LTE data and HD streaming. It also offers 30 Gigs of Hotspot data. You also get unlimited talk, including up to 50 minutes of nationwide domestic roaming. It includes six months of TIDAL. The Boost® Unlimited plus plan goes for $60 per month. For a family the prices shall be;
2 lines – $100
3 lines – $140
Four lines – $180
Five lines – $220
Ultimate Unlimited
Though it is a limited time offer, this is a plan that matters greatly. You get unlimited Gigs, HD streaming, and international Connect Plus. You are also provided with 50GB mobile hotspot, TIDAL Premium, and priority care service. What makes boost mobile ultimate unlimited plan more exclusive is that you can create a family plan with lines from plans. This prestigious plan goes for $80 per month. For a family to enjoy this prestigious plan, the pricing is as follows;
2 lines – $140
3 lines- $200
Four lines- $260
Five lines- $320
With the plans full detailed, you can decide the program you might pick. You might have noticed the discount offered by several plans when you get more lines. By adding more lines to the plan, you get a $20 discount off the 2- 5 lines. That's up to an $80 savings to any unlimited plans.
What are the benefits of Boost Mobile Family plans?
The main benefit is to Boost Family Plans offers savings. Boost gives you the chance to save! As you have noted from the plans provided, one gets a discount when you buy an additional line. You can save up to $80 savings for five lines. With the bucks kept you can get the best Boost Mobile Upgrade Phone in their store.
Boost mobile Mobile hotspot plans is significant to Usage as one enjoys many benefits. You can share your phone's hotspot with other users. You can connect a device such as a laptop, tablet, or smartwatch via Wi-Fi or physical connection or an app that allows mobile hotspot service. Also, you can share media files with others. Finally, you can connect to a Virtual Private Network; which will draw from your plan's Mobile Hotspot allocation.
What do people love about Boost Family mobile plans?
People love the plans offered by Boost Mobile because of several factors. First, the program offered comes with a lot of features in the plan. For example, for every plan, you get unlimited music streaming. You can get Boost Mobile Plans with free phones; thus, you can enjoy their services. You also do not get any surprise cost or taxes included. Lastly, there is unlimited data, talk, and text, thus can entirely stay connected to their friends. 
Read More: Is Boost Mobile Hotspot Good for Gaming? Here's what you need to know about Boost Mobile Hotspot and how it works for gaming!
Bottom Line
Boost Mobile is one of the top carriers in the US. Though being dependable to Sprint Network, this does not hinder their excellent services. Boost Mobile family plan are reasonable offers for a family with a fixed monthly cost. With the cheap plan of $35, you can enjoy the services provided with the whole family.
The unlimited music streaming and HD videos are among the extra features offered in the family plan. There are no credit checks as to whether you tied to a contract. From the family plans discussed, you can save a few bucks and get the best Boost Mobile upgrade phone.
You can opt for other carrier's family plan, but I highly recommend Boost Mobile plans family plans as this will be pocket-friendly and cost-effective to your monthly cost.