Free 5G Government Phones: What You Need to Know in 2022
The mobile phone is a very important necessity for all individuals regardless of their ability to afford one. It's an all-in-one communication and entertainment device.
The question here is: For the people who may not be able to afford a mobile phone, is there any way they could still get a 5G phone?
Does The Government Provide Free 5G Phones?
The simple answer is: Yes. The government provides free 5G phones through its Lifeline Assistance and EBB programs.
Eligibility Criteria For Getting Free Government Cell Phones
The conditions to be eligible for free cell phones (or free cell phone service) from the government are:
Being currently enrolled in a government-funded program
If you're part of the following programs (including others), you automatically qualify:
SNAP – Supplemental Nutrition Assistance Program
SSI – Supplemental Security Income
Medicaid
Federal Public Housing Assistance
TANF
WIC – Women, Infants and Children Program
NSL – National School Lunch Program
Head Start
Financial Criteria
You are eligible if:
For The 48 Contiguous States AND The District Of Columbia: Your annual income is at or below 135% of Federal Poverty Guidelines. That turns out to be $13,590 for an individual as per 2022 poverty guidelines. For each added family member (i.e defined as people living in the same location) just add $4720 to the qualifiable income.
For Alaska: Annual income at or below 135% of Federal Poverty Guidelines. Turns out to be $16,990 for an individual, add $5,900 for each additional person.
For Hawaii:  Annual income at or below 135% of Federal Poverty Guidelines. Turns out to be $15630 for an individual, add $5430 for each additional person.
If your total income for 2020 was at or below $99,000 for individuals or $198,000 for co-filers.
Each service provider has different criteria and if you qualify according to the criteria of your chosen service provider, then you are eligible. To determine if you are eligible, please see the website of your preferred service provider.
In addition, you cannot qualify if:
You currently have an unactivated wireless phone registered to your name.
You owe money for a previous Lifeline phone.
You have an overdue debt to any wireless provider.
Your household currently has a Lifeline-supported landline or cell phone. This includes prepaid wireless accounts.
You are not a U.S. citizen or national, or an Alien who resides in the United States lawfully under immigration laws
You are not 18 years or older or have your parent, guardian or someone standing in loco parentis with you to sign the application, which means they must be willing to be responsible for your future phone usage.
For more information please see Federal Poverty Guidelines
Companies That Provide Free 5G Government Phones Or Services
There are a number of companies that provide free 5G phones OR services – either free or with a monthly service discount:
Verizon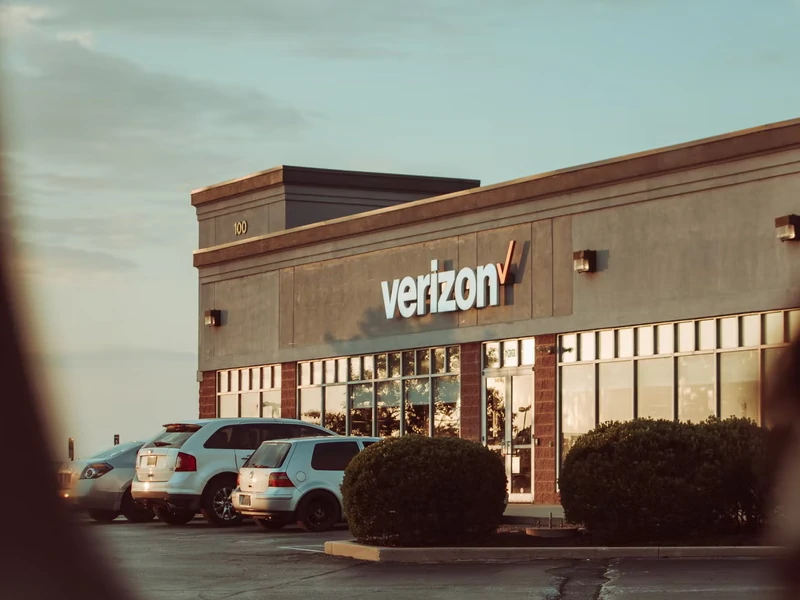 Verizon currently offers only trade-in programs, so to get a 5G phone, you'll need to get your existing phone valued and turned in. If your cell phone is in good condition (and a fairly recent model), you can get an iPhone 12 or Samsung Galaxy S21 (or similar).
If you are approved (while applying through the Lifeline program), Verizon offers two plans for Lifeline customers:
$25 Lifeline Plan (which requires an existing Verizon phone). Includes unlimited (mobile to mobile) minutes and texts. 1,000 Monthly Anytime minutes.
$19.99 Home Phone Connect Plan (requires home phone connect device). Includes unlimited minutes and Monthly Anytime minutes.
For more information, please see Verizon Lifeline
AT&T
AT&T has both free 5G phone offers plus trade-ins (under different conditions).
If you have a fairly old phone – like the iPhone 5 or 6 – then you'll have to pay an amount to receive models like the iPhone 12 or Samsung Galaxy S21.
If you have an iPhone 8 Plus (or higher) and a Samsung Galaxy S9, then (depending on the phone's trade-in value) you will get a new, premium phone.
T-Mobile
T-Mobile offers the following 5G phones:
OnePlus Nord 5G
Revv V+ 5G
Trade in a qualifying phone to get a free iPhone 12 or a Samsung Galaxy S21 (when you sign up for the Magenta Plus unlimited plan).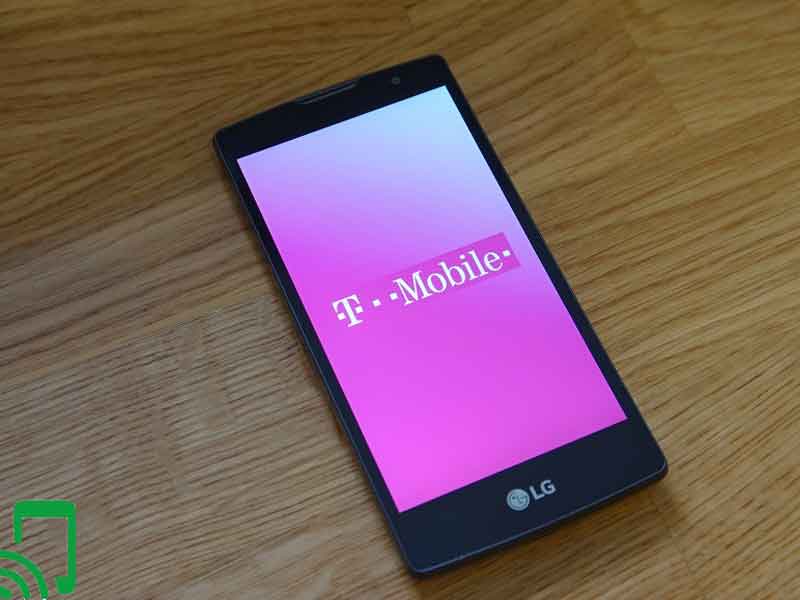 Access Wireless
Access Wireless provides two plans for most States it operates in: The ACP (Affordable Connectivity Plan) + Lifeline OR just Lifeline package.
California
ACP + Lifeline: 20 GB Data, unlimited minutes and texts.
Lifeline: 6 GB Data, unlimited minutes and texts.
Illinois
ACP + Lifeline: 15 GB Data, unlimited talk and text.
Lifeline only: 4.5 GB data. 1000 minutes and unlimited texts.
Orlando, Florida
Lifeline only: 4.5 GB data. 1000 minutes and unlimited texts.
New York
ACP + Lifeline: 15 GB Data, unlimited talk, and text.
Lifeline only: 4.5 GB data. 1000 minutes and unlimited texts. 
For more information, see Access Wireless Lifeline
Safelink Wireless
Safelink has a free phone + service option and also an 'only service' option.
For the free phone option:
4.5 GB of data, 350 minutes and unlimited texts.
For the service only option (requires an unlocked device):
Free sim card, 4.5 GB of data, 350 minutes and unlimited texts.
For more information, see Safelink Wireless Lifeline
Other companies that provide free service are:
1) Assurance Wireless
3) enTouch Wireless
4) Life Wireless
5) Easy Wireless
6) Assist Wireless
7) Cintex Wireless
Free 5G Government Phones
There are a number of phone models that companies are giving out under the affordable connectivity program (Lifeline assistance or EBB), either as a free phone, trade-in free phone, or trade-in and pay the difference):
See our related article on the Frontier EBB Program. Here's what you need to know about this program and how you can qualify for free services.
  1) iPhone 13 Pro
The iPhone 13 boasts the A15 Bionic Chip which provides enhanced performance over the A14 chip in the iPhone 12 series. The iPhone 13 Pro features:
Super Retina XDR OLED 6.1 inch display
Glass front and back. Stainless steel frame.
Internal storage variants from 128 GB – 1 TB, with 6 GB RAM capacity available with an option for microSD cards up to 2TB.
Improved 12MP wide-angle camera and 7MP TrueDepth front-facing camera with AIS on both cameras.
5G support
2) Google Pixel 5a
The Google Pixel 5a comes with a Snapdragon 765G processor for all your uninterrupted gaming needs. It also features:
An ultra-large 6.34 inch OLED display.
Android 11 (Honeycomb)
A 12.2 MP and 16 MP dual camera plus 8 MP front camera.
128 GB internal memory and 6 GB RAM (Doesn't have a memory card slot).
Nano Sim.
5G support
3) Apple iPhone 12 Mini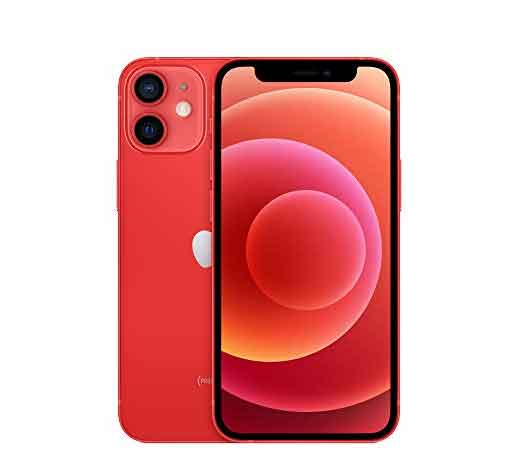 The Apple iPhone Mini variant is for those fond of earlier, more compact Apple phones. Although the smaller size does not mean it lacks in any performance areas.
Super Retina OLED 5.4 inch display
A14 Chip and iOS 14.1
Memory variants of 64 GB, 128 GB, and 256 GB with 4 GB RAM
Dual 12 MP main cameras as well as 12 MP front camera.
Face ID
5G Support
4) Samsung Galaxy S21 Ultra
One of the recent entrants in Samsung flagship line, the Galaxy S21 Ultra is a sophisticated, premium phone. All the more reason to get it free as a trade-in.
A huge 6.8 inch, dynamic AMOLED display
Android Honeycomb
Memory variants from 128 GB – 512 GB
Dual Ram variants – 12 GB and 16 GB
Quadruple main cameras – 108 MP (wide), 10 MP (periscope), 10 MP (telephoto), 12 MP (ultra-wide) AND a 40 MP selfie camera
5000 mAH battery
5G support
5) OnePlus Nord 200 5G
A great from OnePlus, the Nord 200 5G is perfect for extended (on-the-go) Youtube/Netflix binges with its 5000 mAH battery.
6.49-inch display (IPS LCD).
Android Honeycomb
64 GB memory and 4 GB RAM
Triple main cameras – 13 MP (wide), 2 MP (macro) and 2 MP (depth) and a 16 MP selfie camera
Nano Sim.
5G support
Other mobile phones include: TCL Revvl 5G, Motorola G Stylus 5G, OnePlus 9 Pro, Google Pixel 6 Pro, Google Pixel 5a, and the Samsung Galaxy A32.
What if I'm already getting Lifeline support?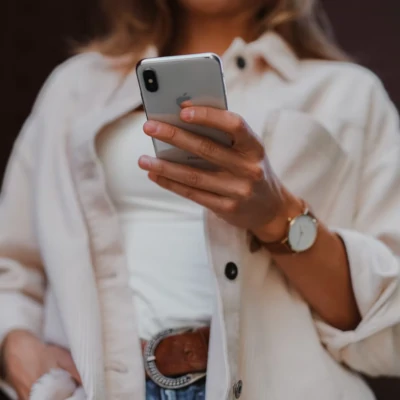 You can get one free 5G smartphone from certain mobile companies if you currently receive Lifeline support and meet all of the service provider's requirements. However, if your household receives federal or state assistance for home internet services, you cannot get a free government cell phone through this program.
How Long Does the Lifeline Support Last?
Generally, this support lasts for a period of two years. You can get a free phone upgrade from your service provider after one year if you meet all requirements, but it is not guaranteed that you will receive a phone because upgrades are based on availability and eligibility to get a new phone.
Is My Device Compatible With 5G?
To determine if your device is 5G compatible, simply go to Phone settings > Wifi and Network > SIM & Network > Preferred Network Type. If your phone supports 5G, the information will be listed here.
Alternatively, you type your '(Phone model) specifications' on Google and find out from there.
Will My 4G Phone Be Able To Run 5G Internet?
Network carriers support multiple generations of cellular technology at a time, so your 4G phone will run fine on the 5G network. You may not get the full benefits (speed) of the 5G network on your 4G phone though; if you want the full 5G experience, then you'll have to upgrade.
What About Insurance?
The free government phones provided through this program are not insured by any type of insurance plan or plans that protect against theft or damage. You need to get your own insurance for the phone you received for free through this program.
When Are the Phone Requests Accepted?
Requests are accepted on a rolling basis until all phones are given out; however, some service providers may have certain requirements that you must meet in order to get your free phone. These requirements can be found on their websites.
How Do You Get A Free 5G Phone?
To receive a free phone, you have to simply apply through the company you wish to purchase the phone from.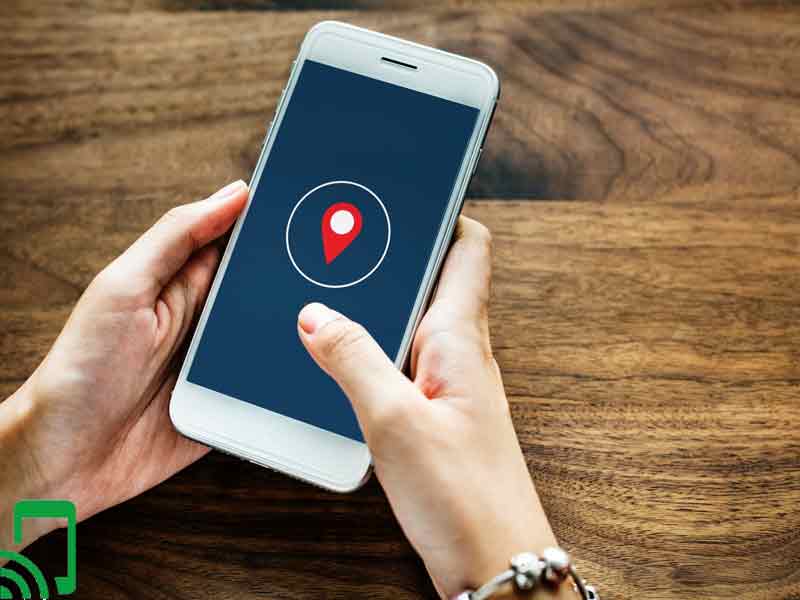 Do You Have To Pay A Deposit Or An Activation Fee?
The government does not require an initial payment for your free 5G government phone. They also do not require you to sign a contract or put down a deposit.
Once you receive your free 5G government phone, it will be active for up to three years. If you do need to upgrade your phone, it will still be free up until that point.
Can You Use Your 5G Phone For A Few Years Without Subscribing To A Service Plan?
Yes, your free 5G phone can be used for up to three years without a service plan. However, once you reach your three-year expiration, you will need to purchase a plan through your mobile provider.
Do You Get Unlimited Data?
No, there are service limits. Generally, you can (reasonably) talk and text around the clock, plus use 4.5 GB of data. If you want more than that, you'll need to pay extra or upgrade your plan.
Is There A Credit Check?
There is no credit check to receive a free 5G government phone. This makes it perfect for those who may not have the best credit or those who don't want to worry about putting down a deposit.
The Benefits Of Getting A Free 5G Phone
Worried that covering the cost of a new phone will be too expensive? There are many benefits to getting a free 5G smartphone.
Your new phone is free! There's no need to worry about service fees or activation costs because it's included with the device.
Unlike many prepaid phone services, your new 5G smartphone won't have a service contract or require you to pay fees before the end of the month.
You'll have access to great smartphones that are great for playing games, browsing social networks, or taking pictures.
There's no credit check and anyone who qualifies for the Lifeline Assistance Program can apply. This includes those who qualify for Lifeline discounts, not just the discounted rate plan.
All of this can be used for up to three years without having to purchase a new phone. If you're experiencing technical difficulties, just reach out to the company that provided your phone.
You can use this new phone with an existing carrier or you can choose a different carrier.
If you've been disqualified from receiving a free 5G phone in the past, this doesn't apply to you.