Top 5 Consumer Cellular Phones and Plans
Consumer Cellular is a Mobile Virtual network operator that has been in the Telecommunications industry since 1995. Over the years, Consumer cellular has always strived to ensure that they become a leader when it comes to offering wireless services. However, since their inception, Consumer wirelesses have never been authorized by the government to provide free government phones, and it may not happen very soon. This is because it is a postpaid MVNO, so it may not be associated with providing free cellphones.
When you join Consumer Cellular plans, their plans come at a low cost, and there are no monthly contract subscriptions.  The company began by supporting flip phones and similar phones which may not access the internet. Currently, they support mid-range, flip phones, and high-end devices like Samsung and Motorola.
Recently, in 2015, they began supporting iPhone and lastly is 2018, they produced their device, GrandPad, which is a tablet designed for seniors.
Consumer Cellular Plans in 2020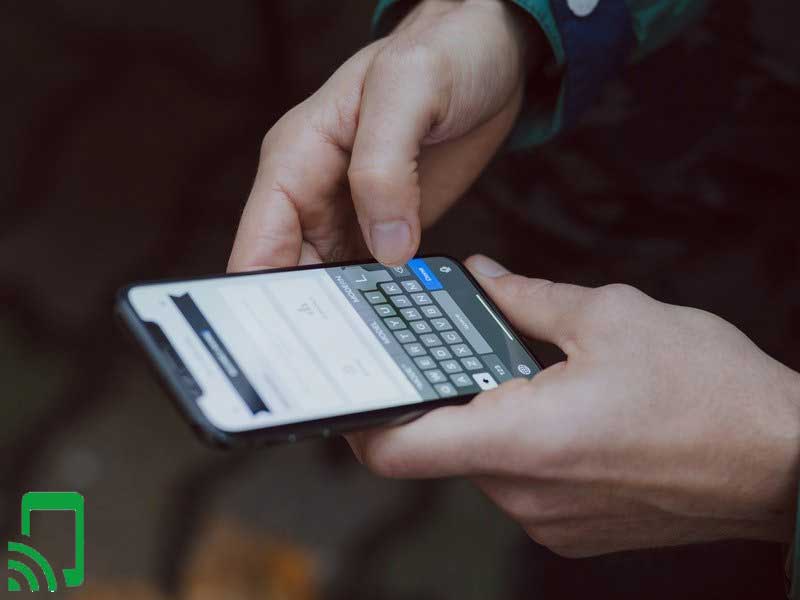 This is one of the interesting parts when it comes to Consumer wireless phones and plans.  They offer affordable postpaid plans as compared to several carriers in the US. First, when you join Consumer wireless, you can choose between having one line or several lines. When it comes to their plans, they entail the following;
At $20 you get 250 MB of data and Unlimited talks and text
$30 you will get 1 GB of data and unlimited talk and text
3GB of data is valued at $40, and you also get unlimited talk and text
$50 gives you 5 GB of data and also Unlimited talk and text
$60 you get 10 GB of data and unlimited talk and text
The good part is that all the plans come with unlimited talk and text. These are the only plans offered by Consumer cellular as of 2019. So far, there are no reports of introducing Unlimited mobile hotspot plans which will do a great deal for people wishing to get hotspot devices.
Consumer Cellular network coverage
By being an MVNO, Consumer Cellular relies on two of the largest network carriers in the US for connectivity. The carriers are AT&T and T-Mobile offer one of the best network coverage across the US. To know more about the coverage, check out the AT&T coverage map and also for T-Mobile. All in all, statistics have proven that these two major carriers offer coverage to around 99% of the areas in the United States.
Bring Your Own Phone program at Consumer Cellular
Consumer Cellular, just like other MVNOs, allows you to bring your own phone options. Currently, they have partnerships with three brands that are Samsung Galaxy series, Motorola and iPhone. Also, they offer several flip phones which can be found on Amazon.  Another point is when you bring your device, ensure that it is compatible with GSM and it should be unlocked. Once you opt for the BYOP, ensure to adjust the Consumer Cellular APN settings so as to use it efficiently under the carrier.  Once that is established, then you will be able to use the device efficiently
Consumer ratings on Consumer Cellular
The consumer ratings in magazines have been quite high with regards to being a service provider for six times in a row. Aside from this, Consumer cellular has received several awards due to their impressive work when it comes to the MVNOs across the US. Currently, they are working on adding more devices to their platform to create a wider market and increase the number of Users.
The 5 best Consumer Cellular Phones
1) Samsung Galaxy S8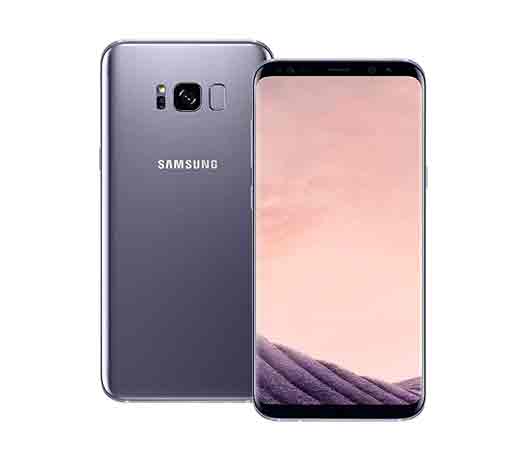 Samsung Galaxy S8 has quite unique and interesting features. Also, it is a flagship smartphone, so we definitely expect high standards. It was launched back in 2017, but with what it has to offer, the S8 is still a good device to up to fro in 2020. First, it has a super AMOLED touchscreen with 1440X2960 resolution. The screen has HDR10 protection, and the home button has a 3D touch. It uses the Android Nougat, which is upgradable to Android 9.0.
The device uses Qualcomm Snapdragon 835, and it comes with 4 gigs of RAM and 64 GB of internal storage. The camera is also of high quality with a 12 MP main camera which has extra features like panorama, LED flash and auto-HDR. The selfie camera is 8MP, and it has amazing features too. It is quite a light phone because it weighs 155g.
PROS
High-quality camera
Simple to use due to the friendly User Interface
Uses a Qualcomm processor
Ample internal storage
It comes with an iris scanner and a fingerprint scanner for enhanced security
CONS
The natural language commands and dictation is not that reliable
2) Apple iPhone 7 plus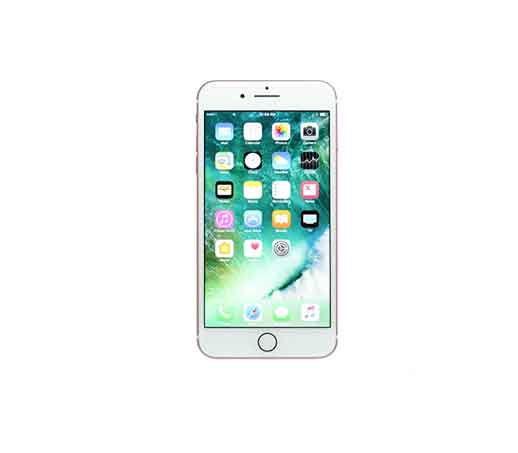 Released around 3 years ago, the iPhone 7 plus has dominated the market by storm. It only weighs 138g compared to some flagship devices which weigh around 200 g. The device runs on the Apple A10 Fusion chipset while its OS is iOS 10.0.1 upgradable to iOS 12.3. Sadly the device lacks an SD card slot, but you can purchase a phone with a ranging memory of between 32 GB to 256 GB.
The screen size is 4.7 inches, and the resolution is 750X1334 pixels. The good part is when it comes to screen protection since it is protected by ion-Strengthening glass enhanced with oleophobic coating. It has a single 12 MP rear camera while the front camera is 7 MP. For security, it contains a fingerprint sensor which is front-mounted.
PROS
Fast processing speeds due to the A10 chipset
High-quality camera with HDR capabilities
Long-lasting battery
Has a light bodyweight
The phone is fully secured with a fingerprint sensor
CONS
Secure internet connection is very reliable
3) Moto E5 Play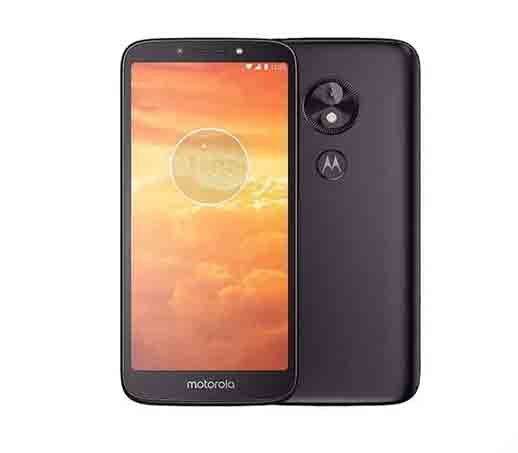 Motorola's E5 models have taken the market by storm, bringing a lot of competition to brands like Samsung and Apple. As for the Moto E5, it has impressive features like a long-lasting 2800 mAh battery that can give you about 14 hours of talk time.  The device also has an 8 MP rear camera and the front camera is 5 MP with Led flash.
For security features, the device has a fingerprint scanner, and also a basic security set up found in the phone.  The internal memory is 16 GB while the RAM is 2 GB.  For the operating system, it runs on Android 8.0, and the chipset is Qualcomm Snapdragon 425.
PROS
Long-lasting battery
It has a fingerprint scanner
The device has a friendly user interface
It runs on a Qualcomm processor
The device has a good camera
CONS
The fingerprint scanner is found at the back
4) Consumer Cellular Alcatel Go Flip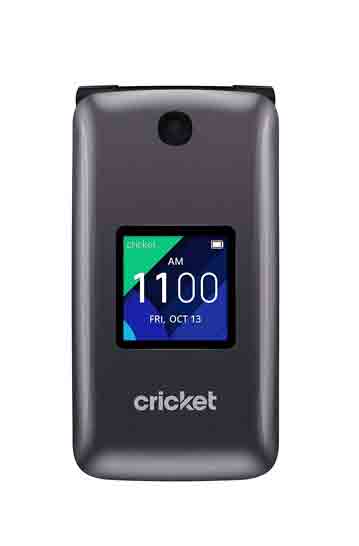 The Alcatel Flip is one of the best flip phones globally due to its connectivity to the 4G network. Currently, many flip phones do not allow internet access, but for this, it is a great achievement. The phone has a 2 MP camera with 6x digital zoom in. Also, it supports hearing aid with the presence of M4/T4. The battery can give around 16 hours of standby time and also about 4.5 hours of talk time.
However, it has all other features equivalent to a flip phone, and it may not be a good device if you wish to install apps. The Go flip has an ample memory capacity for saving texts, contacts, and memos. You can also increase the memory storage since it has an SD card slot.
PROS
It allows 4G network connectivity
A long-lasting battery is offered
Easy to use
It has a sleek design
CONS
The device has low memory storage and RAM
5) TracFone Alcatel MyFlip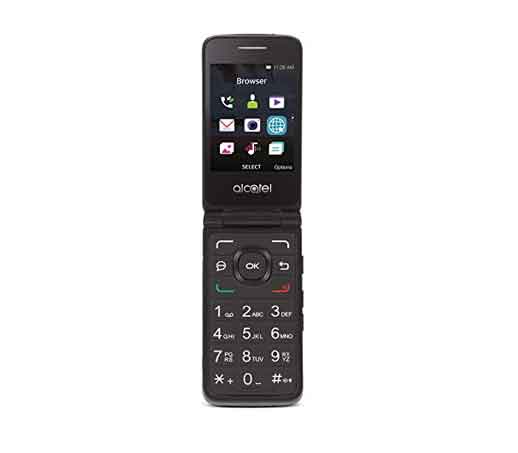 TracFone Alcatel has exemplary features as compared to the Consumer Cellular Alcatel. It has a 1.1 GHz Quad-Core Processor which is somehow very powerful for this device. The internal memory is 4GB, and you can use a memory card up to 32 GB. The device also has big buttons, and as for the sound, they come in hand for people with hearing loss issues.
The camera may not be very good, but it can do the job perfectly. It also supports 4G network connectivity, and you can also connect with a WiFi.  Other common features like World map, clock, Caller ID are also found in this device.
PROS
It allows internet access
Has a good camera with its price range
Long-lasting battery
No contract or cancellation fees
Ample internal storage is offered
CONS
The display is not of high quality
Bottom line
Consumer cellular may not be a familiar name as compared to other carriers, but once you join them, you are sure of getting quality services. Also, you will be saving a lot as compared to the big four networks whereby you are likely to pay double of what you pay in Consumer cellular. Lastly, the devices compatible with this carrier are of different plans; hence, a newbie will not be limited to using one specific type.
To know more about them, they have strategically placed local stores in the US, and you can also check their website for full info.