What is the Best Budget Graphics Card 2021
If you are a videographer, graphic design enthusiast, or more importantly a serious gamer, then a graphic card is the single most important piece of graphics hardware that you need to own. This is especially true for you if you have a computer that does not have an integrated Graphics Processing Unit. But even if it does, most of the computer IGPUs are not build with handling intense gaming in mind, in which case, getting one of the best cheap graphics cards may be the best move for you.
A graphics card is a piece of graphic hardware equipment that renders out all images and sends them to the monitor. They work by turning binary data from your CPU and turning it into images. There are two types of graphic cards. First, the integrated graphics card is bound to the motherboard and shares RAM with the CPU. These are mainly undesirable as they are not that easy to install and they reduce the amount of RAM available for the computer. A dedicated graphics card, on the other hand, has its processor and RAM and does not share RAM with the CPU. It also gives a better performance than integrated graphics cards. With affordable graphics cards being produced, you can get all this functionality without buying the most expensive graphics cards.
Graphics cards accomplish their tasks using the motherboard connection, a processor, memory, and a monitor connection to display the final image. Another term that cannot fail but be mentioned when discussing graphics cards is capture cards for PC. Today these terms are mostly used interchangeably though there are some very small differences
What to consider before buying a graphics card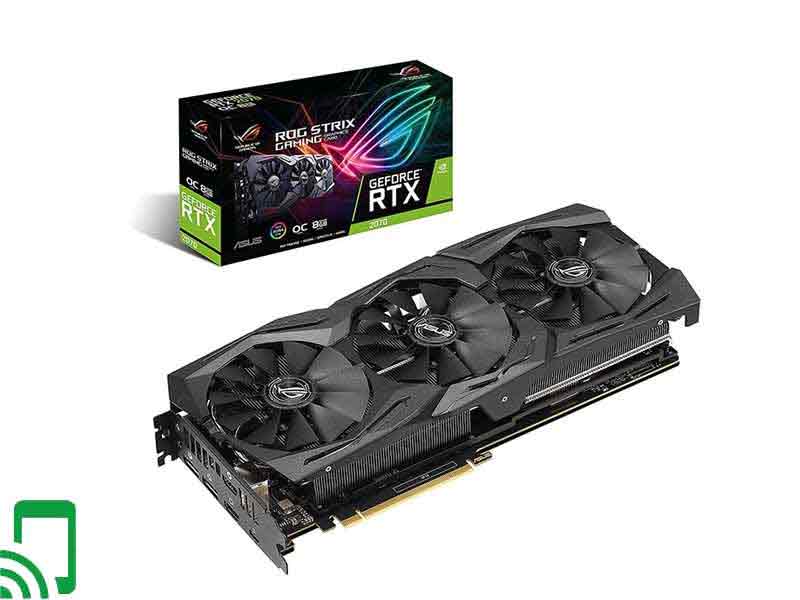 i) Memory
We highly recommend getting a graphics card with a minimum of 4GB and more- the larger the better- to give you optimum performance and fast data processing.
ii) Cost
Our budget will determine the type and quality of graphics cards that you will get. The best quality graphics cards with high speed and power are at the higher end of the price range. If you don't have the money for this, you can always find a great compromise between price and performance and get some of the best budget graphics cards.
iii) Power
TDP (thermal design power is the maximum amount of power that the cooling system needs to dissipate. Graphics cards with lower TDPs generally consume less power and are more power-efficient.
iv) Cooling
Graphics cards typically produce a lot of heat and will need a strong cooling system to keep them working efficiently. If your TDP is higher, you will need a stronger cooling system.
The 8 best cheap graphics cards
1) XFX RX 5700 XT Triple Dissipation HDMI Graphics Card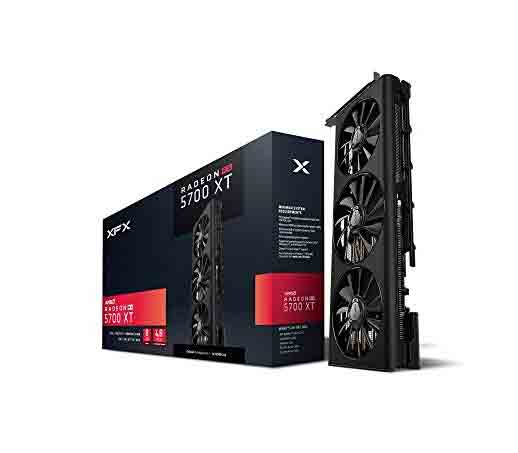 The XFX triple dissipation 5700 XT is a graphics card that is built for high performance. You can now experience the gameplay at 1440p and 4k. It is also future-proofed for next-generation displays with support for 8k. The dual Bios on this card is a great additional feature as it allows you to choose between high-performance mode or lower fan mode noise.
The device also has a 3-Year warranty for any hardware manufacturing defects and 8GB RAM to enable fast data processing.
PROS
8k support
Dual bios switch
PCle 4.0 compatible
Strong gaming performance
3-Year warranty
CONS
High power consumption
Long and chunky
2) XFX Radeon RX 570 RS XXX Edition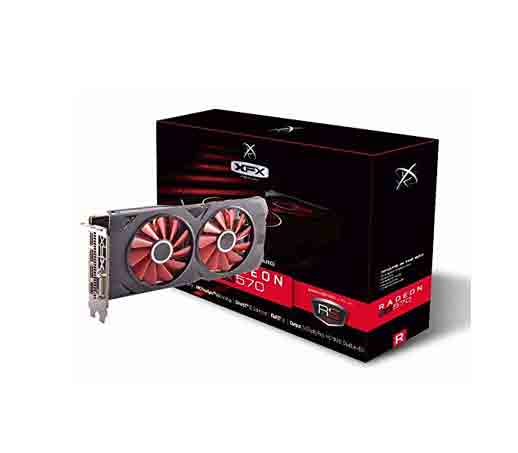 The Radeon RX 570 RS XXX is a graphics card for those who want solid performance at an affordable price though it's not among the best graphics cards under $100. This graphics card features 8GB of GDDR5 memory with a 256-bit GPU memory interface for a powerful steady performance.
It has a -fan cooling system to help keep it functioning efficiently during intense gameplay and 150W of TDP making it power efficient and the minimum power supply requirement is 500 watts. Another great feature for this device is the True Clock which is a hardware-controlled clock speed performance optimization for optimized performance.
PROS
Bios controlled overclocking
Enhanced VRM
8GB RAM
Solid performance
Power-efficient
CONS
No SLI support
You may need to change some of the default settings
3) EVGA GeForce GTX 1660 Super Sc ultra gaming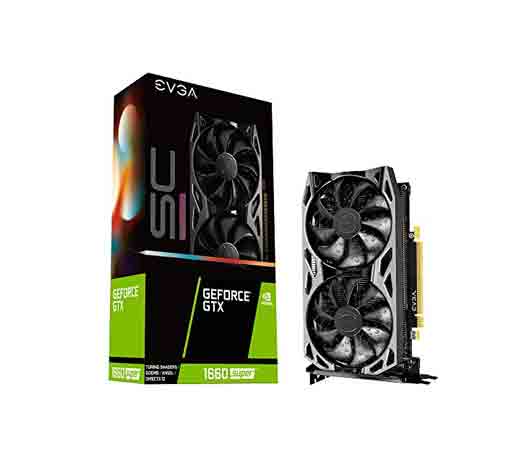 The EVGA GTX 1660 Super Sc ultra gaming card that was released on October 29th, 2019 is the perfect blend of affordability and performance. This graphic card delivers amazing value for gaming at 1080p and is 20% faster than the original GTX 1660. Its 6GB of GDDR6 memory and other memory features optimize this card for improved performance.
It also comes with dual fans on this card will also give high-performance cooling when you are gaming intensively. You can also live-stream your gameplay to Twitch or YouTube to share your performance in high-resolution with your gaming buddies.
PROS
Dual fans for high-performance cooling
6GB memory
Good for 1080p gaming
VR ready
Live streaming
CONS
No RT cores
Has limited ports
4) Sapphire Radeon Pulse RX 580 8GB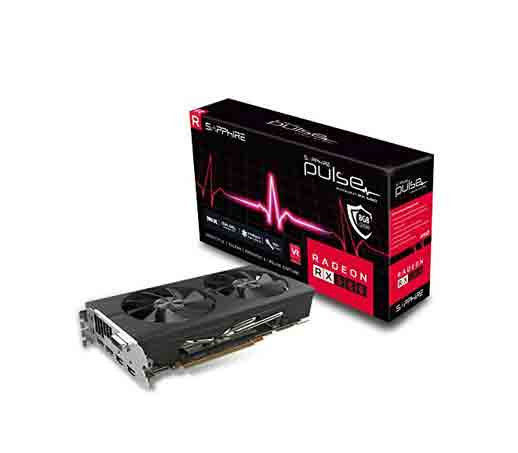 The Pulse line from Sapphire is their attempt at providing us with amazing features at a much lower price point than others in their line and they manage it beautifully. The Radeon Pulse RX 580 has 8GB of RAM that enables fast data processing and faster performance in GDDR that gives higher transfer rates.
It has 185W of TDP (Thermal Design Power) and does not, therefore, consume much power. The Dual cooling fan also increases cooling performance for this card when it heats up.
PROS
8GB RAM
Dual fan cooling technology
VR ready
1440p gaming experience
High effective memory speed
CONS
Does not support ECC memory
Has a single GPU
5) MSI GTX 1050 TI GAMING X 4G, 4GB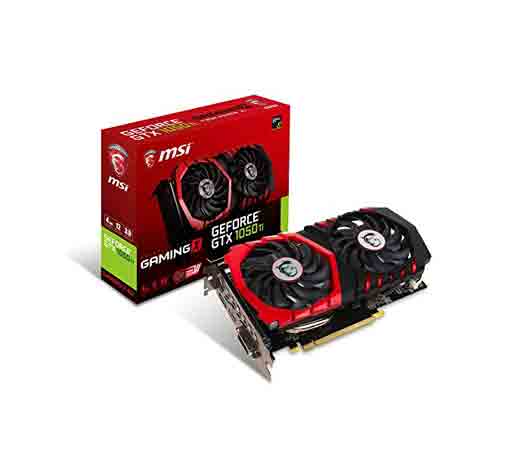 The GTX 1050i is an improvement of the GTX 1050 with some amazing features and is one of the best budget graphics cards. The Twin Frozr cooling system turns the fans off when the GPU is idling and keeps the card at least 40% cooler.
This card can also draw power from the PCle slot and has a TDP of 75W. The GTX 1050i also has a 4GB RAM which gives fast power processing and it manages base clock speeds of 1290MHz and a boost clock of 1392MHz.
PROS
1080p resolution
Nice aesthetics
Low power consumption
Quiet
Twin Frozr Cooling system keeps the card considerably cooler
CONS
Not VR ready
Needs a six-pin power cable
6) GIGABYTE GeForce GTX 1660 Ti OC 6G 192-bit GDDR6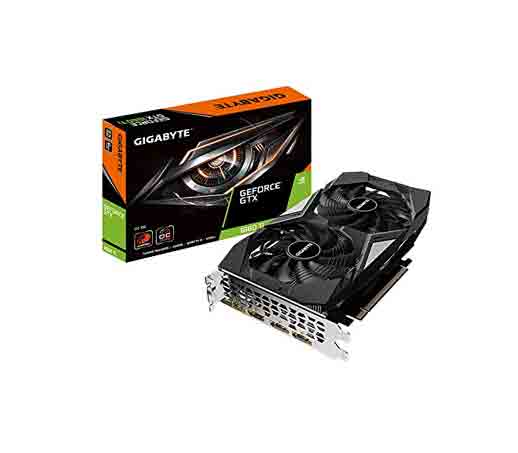 The Gigabyte GeForce GTX 1660 Ti is packed with a dual-fan cooler that has 3D molded curves for its fan blades and alternate spinning fans to provide excellent airflow. The 6GB, 192-bit GDDR6 memory gives this card a strong powerful performance.
You can also share your gameplay with your gaming buddies by capturing photos in super-resolution, HDR, and stereo and by live streaming high-resolution footage to Twitch or YouTube. The 1,845MHz boost clock is another great feature for this device.
PROS
Easy to install
VR ready
6GB RAM
Live streaming
Strong performance
CONS
More costly than basic models
Can get noisy
7) MSI GTX 1660 Ventus XS 6GB GDDR6 Graphics Card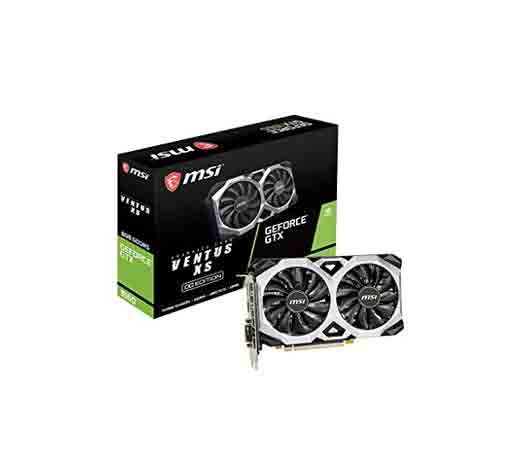 The MSI GTX 1660 Ventus is a great capture card for anyone who wants a high-resolution fun gaming experience. It comes with a TDP of 120W which makes it extremely power efficient as it consumes less power. It has an effective memory speed of 8004MHz calculated from its 6GB RAM and memory bus width of 192 bits to give it increased better performance.
This graphics card also has 1 HDMI port and 3 display ports as well as a boost clock speed of 1830MHz. At its price point, this graphics card is one of the best graphics cards for the money.
PROS
6GB RAM
Good value for money
1080p gameplay
Power-efficient
Good performance
8) ZOTAC GAMING GeForce RTX 2060 SUPER MINI 8GB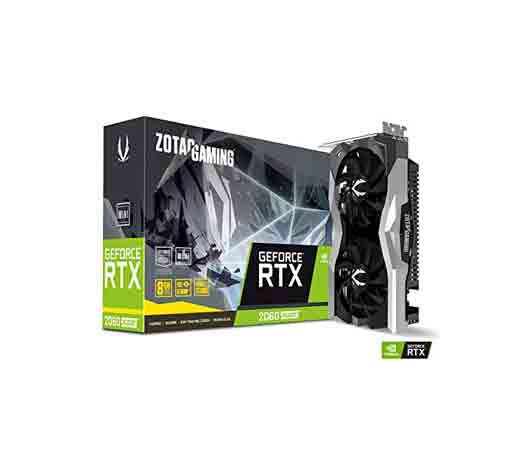 The ZOTAC GeForce RTX 2060 is a small graphics card that features the same Turing architecture from Nvidia but with more CUDA cores and a higher clock rate of 1470 MHz. It has a memory capacity of GDDR6, 8GB RAM, and a memory bus of 256-bit.
All these work together to give a strong and powerful performance. Real-time ray tracing which is available for this device will offer you a high level of realism making gaming that more fun. The Ice-Storm 2.0 cooler is also a great feature for this device giving it a quieter and better-sustained performance.
PROS
Affordable
Ray-tracing and VRS included
1080p gameplay
4k ready
8GB memory
CONS
No overclock
Runs hot on minimal usage
Final Thoughts
Even if you are not a dedicated gamer, getting a graphics card can dramatically improve some of your computer's functions-such as video editing and graphic design- so much that you'll wonder how you ever got along without one. These graphics cards will make any gaming experience that much more immersive and fun.