Black and white were the colors we first saw when the film industry first began. The earliest prints in newspapers and photography were also black and white. While color has an indisputable place in print media today, monochrome also has a strong foothold. Black and white create effects that cannot be achieved by color prints. When printing documents in a professional set up, black and white make the document look more professional, crisp, and sophisticated. These best monochrome laser printers will help you achieve your desired look.
A printer is a peripheral device that makes a representation of graphics and text on different materials, the most common one being paper. Laser printers are among the most common types of printers, alongside inkjet printers. they print on the material using toner which is powder. They work by fusing the toner to the material using heat through a laser. Laser printers will work best for you if you plan to print large volumes of text. While they can print colored photographs, the award for the best color printer for home goes to the inkjet printer.
Laser printers print text quickly with a large output per minute. If you are working in a small office or home, you can easily get yourself a laser printer with a small footprint that won't occupy a lot of space. You can also choose to buy a multipurpose device instead of buying a dedicated device. These black and white laser printers will go a long way in solving your printing problems.
Multifunction vs single-function printers. Which does it better?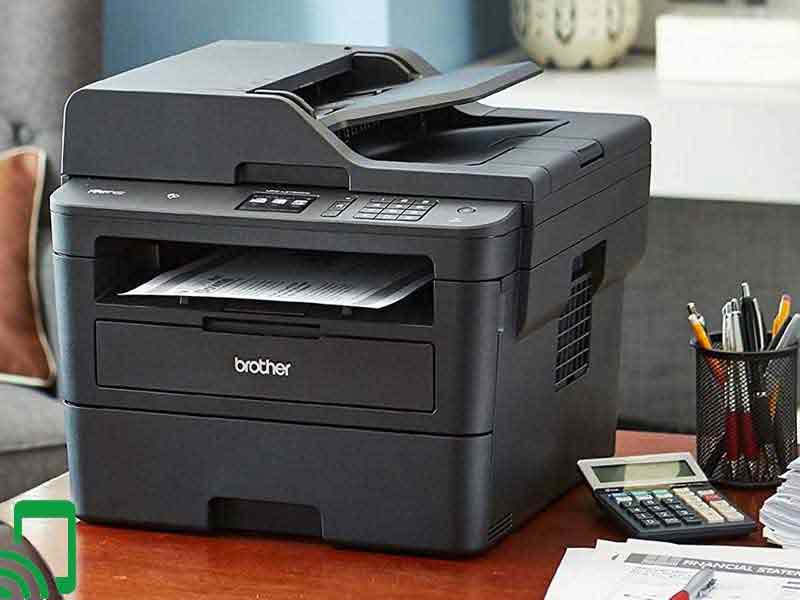 Single function devices will provide only a single function; either printing, scanning, or faxing. Multifunction devices, on the other hand, combine all these functions into a single device. Multi-function devices combine copying, faxing, printing scanning, and emailing.
All-in-one devices work well in spaces that don't have the space to have three or four dedicated devices. Buying separate devices will also cost a lot more than buying multifunction devices. Maintenance of a single multifunction device will also be much easier such as downloading one driver update.
On the other hand, if one part of the all-in-one printer fails, you will be put out of all the other services while it is being repaired. The choice of buying one of the best multifunction color laser printers or a dedicated device is ultimately up to you, and it's important to note that there is no significant difference in quality between the two.
What to consider before purchasing a monochrome laser printer
Here are some of the factors you should keep in mind before purchasing a printer.
i) Connectivity
The connectivity options in a printer will determine your ease of use. Find a device that can connect to a Wi-Fi network and even better if it has Wi-Fi direct, USB, and ethernet connectivity. Also, ensure that it allows wireless printing over a secure connection.
ii) Speed
If you are printing a high volume of text, the speed is something you need to consider carefully. Find a printer with a good amount of output per minute to prevent wasting time waiting for prints.
iii) Print volume
If you print a few pages per day, then the printer capability won't really affect you. If, however, you print large volumes of work make sure you read the specifications on the printer's recommended monthly duty cycle and choose one that is compatible with your needs.
The 8 best monochrome laser printers
1. Brother Monochrome Laser PrinterMFCL2710DW
The Brother monochrome MFCL2710DW is a multifunction laser printer with a single paper tray of 250 sheets and a monthly duty cycle of a 15,000-page maximum monthly duty cycle. It has a great print speed of 32 pages per minute and up to 50 sheets ADF.
Connectivity options for this printer are through Wi-Fi, an ethernet cable, and a connection to a single PC using an ethernet cable. You can also print wirelessly from your phone using Google Cloud Print, Apple Air Print, and Wi-Fi Direct.
PROS
Wi-Fi connectivity
Good printing speed
Up to 50 sheets Automatic Document Feeder
Ethernet support
Affordable
CONS
No support for USB drives
ADF is not auto-duplexing
2. HP LaserJet Pro M404dn Monochrome Laser Printer(W1A53A)
This black and white printer from HP is a great asset for any small to the medium-sized office that prints a good number of documents. With a 250-sheet input tray and automatic 2-sided printing, you save all the time you would use reloading the printer.
This printer has amazing print speeds of 40 sheets per minute to save you time. The printer also has an ethernet port to help you share resources on your network. Built-in security features will also help to ensure that any sensitive data shared will remain safe from unauthorized access.
PROS
Automatic 2-sided printing
Great print speeds
Built-in security features
Great security features
80,000 maximum monthly duty cycle
CONS
Automatic installation is a bit difficult
Doesn't include an ethernet cable
3) Brother Monochrome Laser Printer, HL-L2350DW
The Brother HL-L2350DW is a monochrome printer for small homes and offices. It has a small footprint hence it will fit easily in small offices. It delivers printing speeds of 32 pages per minute with a paper tray with a capacity of 250 sheets. You can also print wirelessly from your smartphone or tablet.
The connectivity options for this printer include built-in Wi-Fi or connection to a single PC via a USB cable. You can also save money with this device by the toner save mode to save o toner and the automatic 2-sided printing to save on paper.
PROS
Wi-Fi connectivity
Automatic 2-sided printing
Good printing speeds
Good connectivity options
Small footprint and compact
4) Brother Compact Monochrome Laser Printer, HLL2395DW
The Brother HLL2395DW is a multifunction monochrome laser printer with a flatbed scanning glass for quick scanning and copying and it prints with speeds of up to 36 pages per minute. The paper tray has a 250-sheet paper capacity so you don't spend so much time refilling.
The printer has mobile device compatibility with Air Print and Google Cloud Print. You can also print wirelessly from your device with NFC (Near Field Compatibility) and print from popular cloud services.
PROS
NFC support
Good print speeds
Good quality text
Wireless print capability
Low cost per page
CONS
No fax capability
No document feeder
5) Canon Image CLASS D570 Monochrome Laser Printer
The Canon name is synonymous with the best color laser printers for photos. The D570 is Canon's monochrome laser printer with a monthly duty cycle of 15,000 pages with 750 to 3,000 pages recommended. Connectivity features of this printer are through ethernet, Wi-Fi, and a single PC through a USB connection.
You can also connect your printer to your mobile device through the printer's Wi-Fi direct and through the various cloud services. The Canon print business mobile app will also allow you to print documents and photographs, read scanned information, and upload it to your cloud service.
PROS
Wi-Fi Direct connectivity
Good print quality
2-paper inputs
Automatic 2-sided printing
Small footprint
CONS
Lacks ADF
No memory drive support
6) Xerox B205NI Monochrome Multifunction Printer
Offer
Xerox B205NI Monochrome Multifunction Printer
Xerox B205NI is a lightweight, compact, quiet black and white multifunction printer offering...
Xerox B205NI black and white laser multifunction replaces Xerox Workcentre 3215/NI printer and is...
With a first page out time as fast as 8.5 seconds; the Xerox B205NI multifunction printer prints up...
The Xerox B205NI is a monochrome multifunction printer with a monthly duty cycle of 30,000 sheets with 2,500 sheets recommended. It has a 2-line LCD user interface with a 40-sheet Automatic Document Feeder and a paper capacity of 250 sheets. It prints with speeds up to 31 pages per minute.
This Xerox printer also has built-in security features that protect any sensitive data over your network. You can print securely from your device with your cloud service and securely over the printer's Wi-Fi direct which provides a secure connection.
PROS
40-sheet ADF
30,000 pages monthly duty cycle
Good printing speeds
Good security features
Wi-Fi direct
CONS
No duplexing printing
Banner page prints with every job unless turned off
7) Brother Monochrome Laser printer MFC-L5700DW
The Brother MFC-L5700DW is a multifunction, monochrome all-in-one printer. It has a great paper handling capacity with a 300-sheet capacity split between two trays. The paper capacity is easily expandable by adding cassettes.
Connectivity options for this device include Wi-Fi, through an ethernet port and Wi-Fi Direct. You can also use different cloud apps and Wi-Fi direct to print wirelessly through a secure connection. The built-in triple layer security will help to protect any sensitive data from unauthorized access.
PROS
50-page ADF
Built-in security features
Expandable paper capacity
Good text quality
Good print speeds
CONS
ADF doesn't support two-sided scanning
Comes with low-yield toner cartridge
8) Brother Compact Monochrome Laser Printer, HLL2390DW
The Brother compact HLL2390DW is a monochrome laser printer with a flatbed scan glass for convenient copying. The connection options for this device are, printing from your smartphone or tablet via your Wi-Fi connection, connection to a single PC with the USB interface, and the built-in Wi-Fi Direct which provides a secure connection.
This printer also has auto-duplexing which will help you save time that would have been used to do it manually. The print speed for this device is 32 pages per minute and the toner save mode will help you reduce the cost of your toner.
PROS
Affordable
Good print speeds
Good text quality
Good connectivity options
Auto-duplexing
Final Thoughts
Getting the right office equipment is the first step towards increasing productivity in the office and at home. The best monochrome printers will give you spectacular, modern-looking prints. Dominic Rouse couldn't have been more right when he said, "Color is everything, black and white is more."