What Phones Are Compatible With Sprint
Have you ever wanted to know what phones are compatible with Sprint? If so, this article provides very factual information about the types and phone models that can connect with Sprint. Also, guidelines on how to navigate to Sprint with your device or purchase of new gadgets are readily available. On the other hand, Sprint offers the best super minimum cost promotions constantly, perhaps more in comparison with any other dominant wireless carrier.
Sprint is an American telecommunication company that offers wireless services as well as internet services. The company also provides wireless voice, messaging, and broadband services through its several subsidiaries under the virgin mobile, boost mobile and assurance wireless brands. Currently, it's the fourth-largest mobile network operator serving many millions in the United States.
This service provider however does not offer free government phones. If you are looking for a free phone by the Government, you should look in to the best Free government cellphone providers in the US. If eligible, you will get a free phone and free plans for the whole year until you renew your lifeline program. Sprint however, offers good deals for existing and new customers which you will later learn in this article
What are the Key features to look out for on Sprint?
Coverage. The best fourth-ranked in national network coverage tests
Network. Supports and operates a nationwide 3G/4G
Purchase. Make your orders and buy online
Navigation. bringing your phone to Sprint must be unlocked
Taxes and charges. Included in the monthly cell phone plan cost
For anyone having a device that is compatible with Sprint, and wants to join, the following instructions should be considered;
You must contact your current carrier to make sure that your device is unlocked.
Make sure the compatibility of your phone with Sprint either online or in the Sprint store is excellent.
Choose the right sprint plan
Order your sim card from Sprint
Once the sim card is received, activate it online
How to get a free phone from Sprint?
There are several sprint deals that the company sets in place to attract new subscribers on board. One mechanism being that of free phones when you switch to Sprint. If you join into this deal of buying from or switching your device to Sprint, there is a sweet treat to be offered.
You can walk out with Samsung Galaxy S10 free of charge on a lease period of one and a half years. It is advisable to take advantage of this deal since Samsung S10 is a high-quality device and it comes with a hefty cost hence grab the deal and save some cash. Sprint Existing customers can switch without a contract extension.
What are the benefits of Sprint to existing customers?
However, Sprint deals for existing customers are limited. There are scanty offers available for the existing customers in comparison with the new customers. Among the few benefits is that the current customers can enjoy unlimited data deals, free new line activation, and free calls.
Furthermore, the existing customers can switch without necessarily extending the contract. The deals on free phones are not currently available for old customers. So you better join early enough to enjoy such benefits.
What is the Sprint plan Unlimited hotspot?
For the Sprint hotspot unlimited plan, there are two types of policies that one would use when it comes to using Sprint hotspot for your personal use. One of them is the mobile plan where your Smartphone is the hotspot source or a mobile internet plan that connects with a mobile hotspot device.
Besides, Sprint has a full hotspot data allowances on some of their programs. You can connect your devices to this data plan, eliminating the need for a home internet that is costly as compared with Sprint hotspot that is the best mobile bet.
Advantages of using plan unlimited hotspot
High internet 4G speed averaging 24Mbps
The overall cost is pocket-friendly
Widespread internet connectivity
The 5 Best Sprint Compatible Phones
The following are the top five phones that are compatible with the sprint network.
1. Apple iPhone 11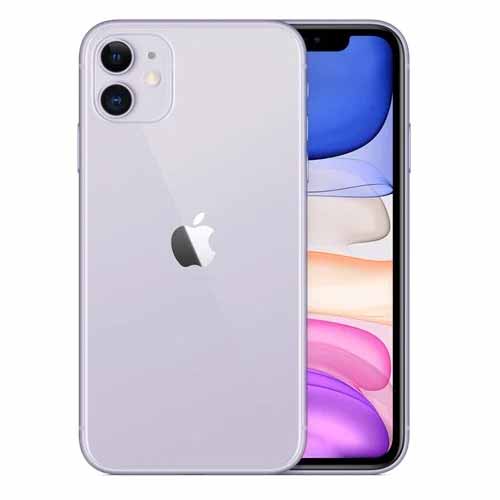 Ever wondering how the above phone looks like and the features it contains. Here is the good news about the gadget specifications and the reason you have to grab yours while the stock lasts. One of the most devastating things about phones is weak battery and internet connectivity.
However, there has been a remedy on this problem because the gadget has a more battery shelf life and internet connectivity is excellent since its 5G enabled.  Not to mention their prices which is pocket-friendly; hence, it's affordable.
Also, it comes with attractive colors that are quite appealing to the eyes. The phone is unlocked; thus, its compatibility with Sprint is excellent. The current price of the gadget stands at $699.99.
PROS
Excellent camera and video quality
Faster internet connectivity
Long battery shelf life
The screen resolution is high
It has a friendly user interface
CONS
Poor night camera quality
No optical image stabilization
2. Samsung Galaxy S10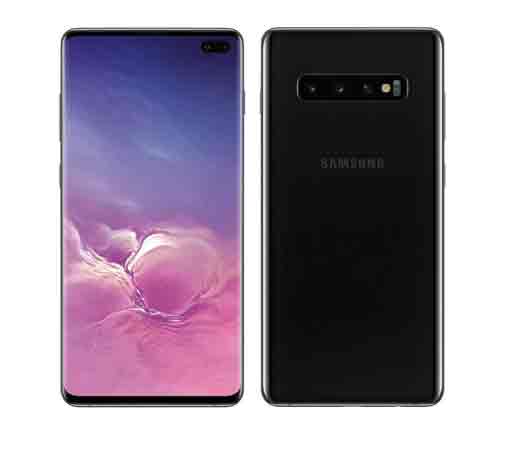 Are you looking for a phone that can comfortably fit in your pocket? Well, for the shoppers who love small phones, this gadget will be a dream come true for you. The best thing associated with this phone is that the screen is great.
You can fling in as much dust and water as possible, and still, the screen remains unaffected. The battery life is also so healthy, and you can connect the phone to wirelessly charged Qi devices. Despite the considerable price threat, the takeaway is that the mighty powerhouse gives you the value for your money.
Also, the gadget has an attractive design, and the flat screen is just cool. The device is factory unlocked and easily compatible with the sprint network.
PROS
Amazing screen clarity and color
Right size for the most hands
Wide angle camera
Water and dust proof
CONS
Absence of finger print sensor
Low light camera performance
3. Samsung Galaxy Note 10+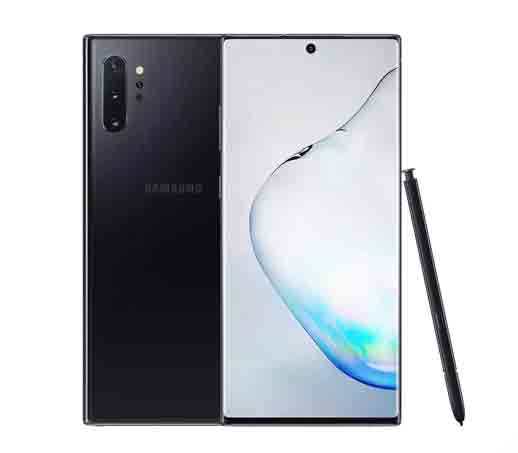 Did you ever wish for a big phone with a proper power usage? Then don't miss this phone because it contains all that you would want in a device. It is not just a phone that has it all, but a gadget that has great specifications and features.
Again for the photogenic individuals, the gadget has good photo quality. It has a symmetrical front-facing camera placement that produces pretty photos. Video shooting and editing enabled that uses camera software executed with very clear night mode.
Daytime photography is excellent, but the night mode thing is where this phone works best. The device is compatible with Sprint due to its unlocked nature. The overall cost of the smartphone is $1099.99 in Sprint stores.
PROS
It has a clear brilliant screen
Strong battery life
Nice photo quality even in night scene
S pen stylus is comfortable and easy to use
CONS
It attracts inert substances hence need for constant cleaning
It doesn't support headphones
4. Apple iPhone XS Max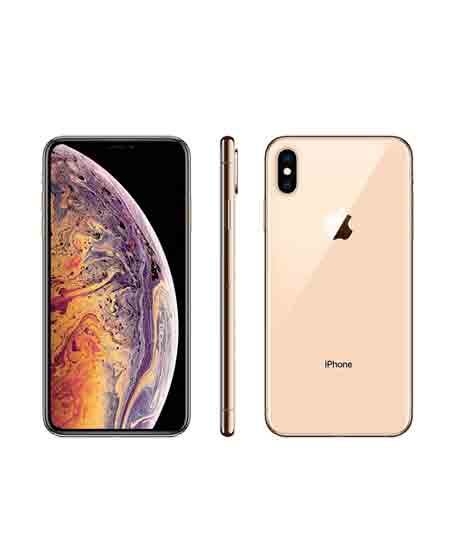 Have you been looking for a phone with a huge screen and a dual camera for photos and movie purposes? Apple iPhone XS is for you. The phone has a remarkably improved dual camera, producing lovely photos in both dark and high contrast surrounding.
The screen display is also lovely, and the battery performance is not deficient. In addition, the phone supports dual sim cards and the processor is faster. Therefore, a more efficient processor translates to battery life improvements.
The most important thing about the videos is the stabilization effect. Even if one shakes while taking a photo or shooting a video, the images are so smooth. The prices are a bit high, but the product is worth your money. As of now, it goes for a cost of $1099.99 in Sprint stores.
PROS
Huge, awesome screen
Long battery life
Faster processor
Excellent camera
CONS
5. Motorola Moto G7 Power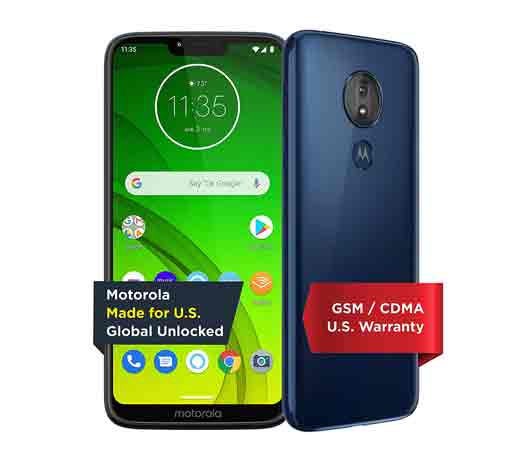 Do you need a cheap phone with proper specifications? Motorola Moto G7 Power would be the perfect match for you. The phone comes with a pre-installed selection of Amazon applications, including Amazon shopping. For unlocking the screen, you need to use your face or fingerprint sensor; hence security is heightened.
It has a reliable design with an excellent screen that is water repellent and not scratches. The phone is compatible with the Sprint network, and customers may need to contact Sprint for the activation process.
Besides, the gadget is unlocked for the freedom to decide on the carrier of your choice. The price is quite impressive. The current market price for this device is $209.99 in Sprint retail stores.
PROS
Excellent battery life
Budget friendly price
Has an attractive design
The user interface is friendly
CONS
The screen is not water proof
Camera doesn't produce good quality photos
Bottom Line
In conclusion, the sprint network it's something that you should think of if you want your communication life to be improved. The fantastic products and services they offer to the existing and to the new members that wish to join in are remarkable. The terms and conditions are simple and straightforward; hence, you should not hesitate to switch to Sprint.
The most outstanding thing is that they are no hidden, so it's less unlikely to accrue unnecessary charges whenever you are using their services. For all the products and services, you may require can easily be found on the Amazon platform at a fair price. The prices and the products are customized to meet different individual financial status hence no need to worry.