How to get GCI Free Government Phone
GCI is among the few service providers that are adopting fiber-optic network technology on a massive scale. Since it's inception, the company has always come up with great innovation techniques to ensure that their customers get the best deals when it comes to the services they offer. The GCI free government phone is one of their great services currently offered to selected areas in the US.
GCI has been in existence for more than 2 decades and has been regarded to be among the best service providers when it comes to internet and TV plans. Since they use Fiber optic to offer coverage, you will never have to worry about dropped calls or slow internet speeds on your GCI cell phone plans. They are also known to have great customer care services hence you are assured of fast response in case you need any assistance.
This article will give you more info on what it takes to get a free government phone and plan from GCI. We will also demystify the application process and any info in relation to GCI as a free touch screen government phone provider. Read more below!
Who qualifies for a GCI free phone?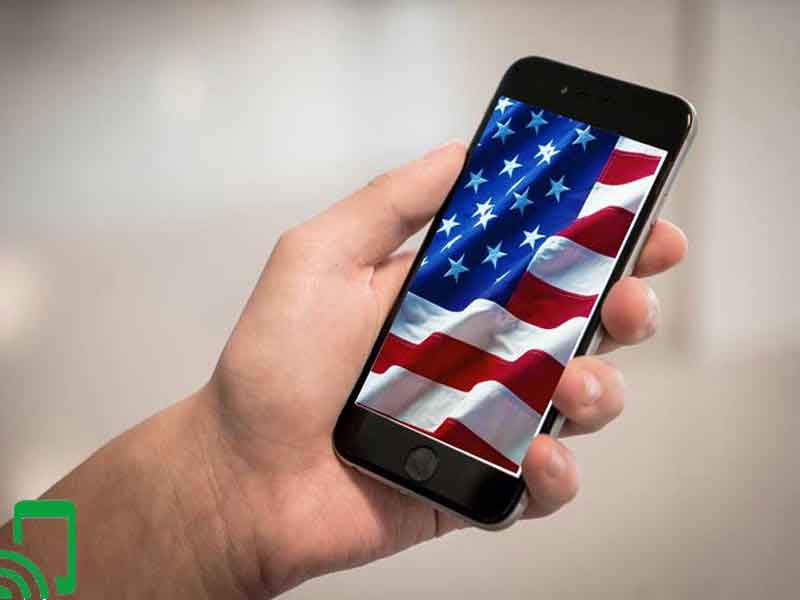 The qualification for a GCI free phone is quite similar to other eligibility terms. For you to qualify you will be required to verify the following:
Proof of eligibility- This proof of eligibility is based on two factors that are participating in federal assistance programs or through income. If you have participated in federal assistance programs like Food stamps, Medicaid, Federal Public housing Assistance (Section 8), Bureau of Indian Affairs (BIA) General Assistance, and Supplementary Security Income (SSI). To qualify through income, your income should be below 135% of the federal poverty guidelines in Alaska and also depending on the size of the household.
Proof of Date of birth
Lifeline application form
Proof a valid address
Proof of emancipated status
Whether any member of your household has participated in the Federal Assistance program
Proof of social security number
Which areas does GCI cover in the US?
GCI is a state-based service provider so if you are looking for a free government phone provider with nationwide coverage, then you need to consider another service provider.  Currently, GCI covers Alaska, Washington, and Minnesota.
What free phone plans are available at GCI?
The GCI cell phone plan for free government phones for low income comes with many great perks. If you qualify, you will get the following:
Unlimited text messaging
Free toll blocking
Unlimited access to emergency services
Directory assistance calls at an additional fee of $1.50 each.
Mobile lifeline includes unlimited nationwide minutes per month while the Lifeline wireless service comes with unlimited local calling per month.
In other news, you may also encounter administrative fees and surcharges to the free phone plan.
How to apply for a GCI free phone-complete guide
Application for a free phone at GCI wireless is not very complicated when compared to other service providers within the US. Here is a simple guide to follow when applying for the free government phone.
Step 1: Check if you qualify
Earlier in the article, we talked about how you can qualify for the free Government phone.  If you qualify, you will be required to submit a documented proof of one of the following:
Participation in the federal Assistance program
A document showing that you qualify for the free government phone and plan
Proof of income document like the W3-form
Step 2: Make sure no one in your household has participated in the federal Assistance program
Avoid forging your way to get a free government phone plan. This may get you into trouble with the FCC and you may be fined, imprisoned, or permanently forbidden from getting a free Government phone in your whole lifetime.
Step 3: Fill in the application form
The application process is very simple and takes a very short time. You can fill the form through the GCI website. Another simple way is through paper or email application but it may take a long time for approval.
Step 4: Approval and Activation
Once you are done with the application, it may take 5 business days to be approved. If you qualify, the phone will be shipped to your mail and you will get instructions on how to activate the device. The activation process is done from a GCI account you created while applying for the free government phone.
Step 5; Recertification
After 1 year of using the GCI free phone services, you will be required to recertify in order to show that you are still eligible. Recertification simply follows the same process during first-time application but the difference is that it takes a short time. You should also have the latest documents to show that you are still eligible.
What phones are available for free from GCI?
GCI has not clearly outlined the type of phones available for free.  However, one thing you are assured of is that they offer smartphones. The phones are of high quality and if your device turns out to be faulty, contact customer care to organize for replacement.
Some of the phones you can expect from GCI may come from brands like Motorola, Nokia, LG, Kyocera and so much more!
Bottom Line
If you are looking to get a free phone in Alaska and its environs, then GCI is the best option for you. They have a simple application process, no contracts, stable network coverage, and many other benefits. Aside from the free government phones, GCI can be of great benefit if you consider their internet plans whose speeds close at 1000 Mbps and 400 Mbps at the best rates in the market.