The 7 Best VoIP Phones for Small Business
VoIP means Voice over Internet Protocol. The phones rely on a good internet connection for an efficient communication system. The VoIP charges are generally low, as compared to regular phone rates, thus favoring small businesses. When looking for the best VoIP phones for small businesses, compare the prices and quality from different companies.
Small businesses need to look for efficient VoIP phones to compete well with other companies. To help you, I have researched on the best seven VoIP phones that can suit your growing business. The suitability of a VoIP phone depends on the service provider.
A third-party provider normally hoists VoIP.In other words, the cloud phone systems for small business. VoIP is different from the regular mobile phones in that; it offers advanced security and telephony features such as auto-attendance and conference bridges. A business has one number extended to all employees.
How does VoIP Work?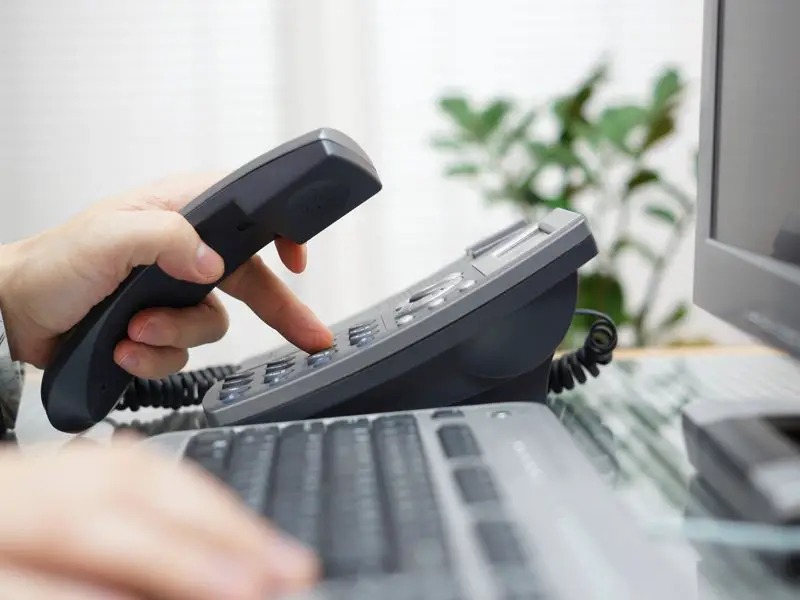 VoIP turns analog phone signals into digital signals. The signals require the internet to move from one point to the other. VoIP, therefore, works like any other data you send over the internet. It converts sound signals into data packets. It then sends them over an IP network.
Why Use VoIP?
There are several advantages of using VoIP. The significant benefits include increased efficiency and low cost. Calls over VoIP are cheap as compared to the traditional telephone system. For instant, using a single network to carry voice and data leads to considerable savings.
It is essential to your small business considering the number of calls you have to make to clients within a day. VoIP calls for international purpose costs as low as the domestic ones. Sometimes they appear free due to the small expenditure incurred.
Additionally, VoIP has increased functionality. For your information, you can receive your calls anywhere with VoIP so long as you have internet connections. Incoming phone calls route automatically to your VoIP phone. Service providers connect their customers anywhere through the internet. Again, you can combine the same company for data and calls instead of having different companies.
Recommended Article
Best Telephones For Hearing Impaired
Best Cordless Phones for Hearing Impaired
Best Clarity Phones for hearing impaired
All VoIP data get saved in the cloud and the data is available on the universal online dashboard. The data stored in the cloud include contacts, phone numbers, and setting up new client information.
In other words, all communication consolidates into one point.  When VoIP calls go through, they first travel through the router connected to the LAN.
What are the 7 Best VoIP Phones for Small Business?
The seven best VoIP phones for small businesses include the following.
1. Yealink W60P Cordless DECTIP Phone and Base Station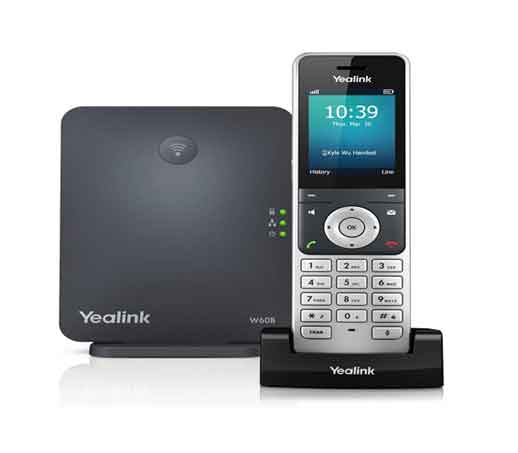 The gadget has a 2.4-inch color screen. It comes with a power adapter. The phone has robust hardware. The phone is ideal for small businesses as it reduces voice calls and data expenses largely. You can handle a heavy call load with this machine. When you buy this gadget from Amazon, you get free customer support.
You can move your business to the next level today by purchasing this gadget now. The device is light, as it weighs only 1.65 pounds. It measures 21.1 by 17.1 by 9.6 inches. It comes with one lithium polymer battery. You can continue with operations even when there is a power blackout.
PROS
Ability to handle large call loads
Rechargeable battery to use even on power absence
It has bright colored screen display
Provides both internet and calls connection
2. Yealink SIP-T4GG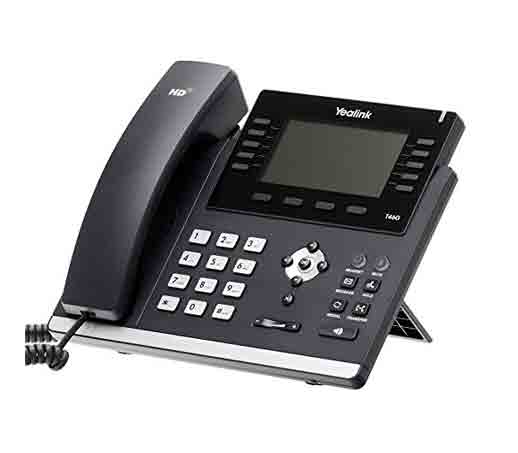 The phone has an elegant appearance. This phone is ideal for small businesses that are growing. The phone has a beautiful color display. Yealink technology ensures a clear voice for communication. The device is a perfect suit for professionals with tight schedules and targets.
The device supports Gigabit Ethernet. The Ethernet involves a variety of devices such as EHS headset and USB. Moreover, the device's keys are programmable, thus ensuring maximum productivity. It is a full-duplex hands-free speakerphone.
The device can support Bluetooth headset through a USB dongle. The device weighs 0.32 ounces. That is a very convenient weight when moving the equipment from one place to another. Again, it measures 9.4 by 9.2 by 5.8 inches.
PROS
It has a Colorful TFT color display
It has Programmable keys
Has Yealink Optima HD for clear voice
It is easy to use
3. CISCO SPA525G2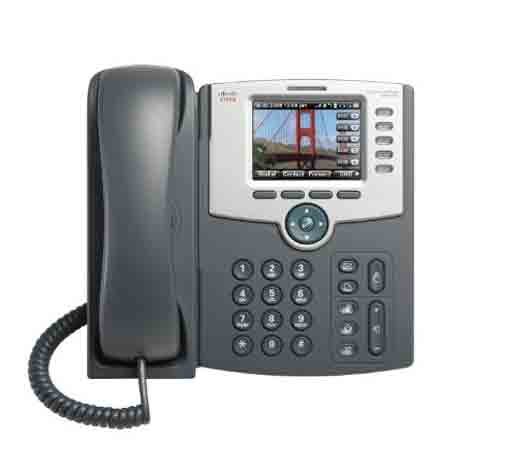 The phone has a beautiful design that is appealing to the eye. It has a color display. It is a 5-line phone. CISCO SPA525G2 gives you an easy time with your customers as you can keep in touch with them. The gadget unleashes a more powerful link to the necessary audience more than the standard phone can do.
I can only describe it as super powerful. The phone's integration of Bluetooth with WiFi is the most advanced feature among the VoIP phones. It can act as a hands-free device associated with a mobile phone.
An added advantage of getting the gadget is the one-year warranty. Again, this device supports multimedia functions such as MP3, photos, and RSS feeds. Therefore, with this in your office, you can listen to songs.
PROS
Bluetooth and WiFi integration
Has One-year warranty
Colorful display
Clear voice
4. Grandstream GS-GXP2170 VoIP phone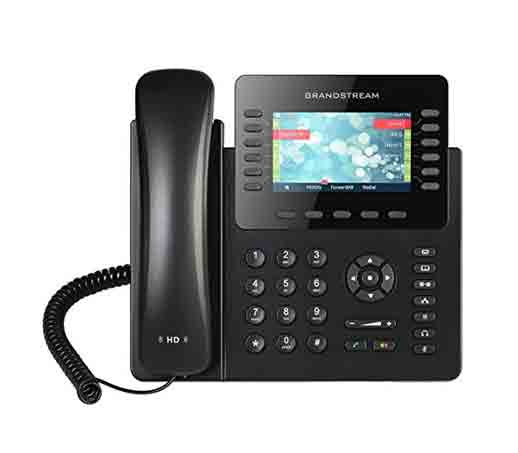 With its elegant look, the device is ideal for small business prosperity. When you buy the equipment from Amazon, you have a guaranteed free full support. The IP phone is perfect for a busy business environment. It has a high capacity to make simultaneous connections.
The 48-speed dial keys make everything very easy. It is advancement to fast connectivity, thus saving time. You can connect to up to four gxp 2200 external modules and give access to over 160-speed dial contacts.
The phone is very cheap, going as low as $95. Most small businesses can afford this device comfortably. The device weighs 1.98 pounds. It measures 11.4 by 8.9 by 3.2 inches.
PROS
Has Twelve lines with six IP accounts
Forty-eight customizable keys for digital speed dial
It has large and colorful LCD
The device is cheap
CONS
It Cannot work with magic jack
5. Obihai Obi1022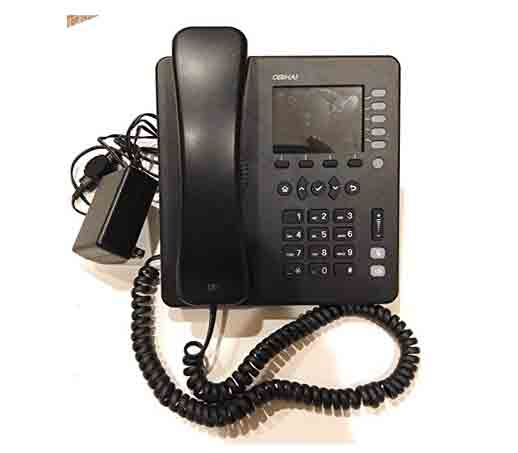 The IP phone comes with a power supply. It can support up to 10 lines. It is such a fantastic phone to help small businesses realize their full potential. Moreover, the device can support Google voice and SIP-based services. The device supports the high definition of voice calling.
The engineers did a perfect work to ensure that the machine is useful in every bit. Again, the management of the device happens remotely through the OBITALK cloud management portal. It makes it easy for users to troubleshoot any issue wherever they are.
Rates across different parts of the world are cheap. For instance, prices to China, Mexico, and India are below $2 per minute. There is no connection fee.
PROS
Utilize Google voice
Free calls in US and Canada by using Google voice
Low calling rates both domestic and internationally
Ten lines
6. Shoretel IP 480 Phone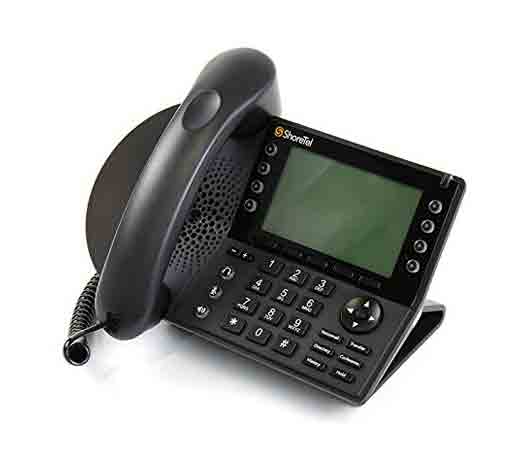 The IP phone is suitable for general office and conferencing. It provides eight channels and has a bright screen display. Additionally, it has an integrated 10/100 Ethernet switch that allows a network drop to share with a desktop personal computer.
You can get on phone diagnostics for faster troubleshooting quick resolution. One thing you should note is that communication is essential for a business to grow. Customers need immediate attention to their problems. That is why you need to buy this phone.
You have guaranteed free product support from Amazon if you buy the device from them. The device weighs 2.25 pounds. That is a perfect weight for a gadget like this. It measures 10.3 by 6.7 by 4.1 inches.
PROS
It has Expanded call history
Has Full- Duplex speakerphone
It has eight lines
It has Built-in 10/100 Ethernet switch
7. Polycom VVX 450 Business IP Phone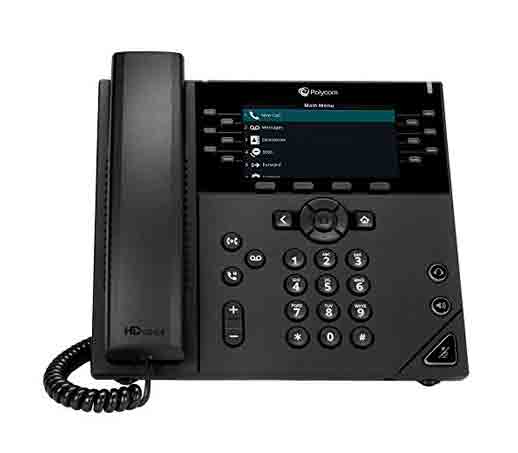 The phone is of high quality. It has an elegant design. It is of high quality and supports 12 lines. It ensures smooth business operations. It is ideal for small businesses that are growing. The color display is bright and fantastic.
The phone's screen is so big that you can read the display while several inches away. Polycom VVX Business IP phone is ideal for top management officials. The ability to give out a clear voice and faster connections make it a beautiful machine.
So why don't you purchase the gadget and take your business to the next level? The device weighs 2.3 pounds. It is light and thus easy to transport. It measures 10.3 by 9.2 by 2.8 inches.
PROS
Twelve lines
The high-quality HD sound
Beautiful color display
Easy to use
Bottom Line
If you want your business to grow accordingly, it is high time you find a VoIP phone. They contribute to business growth within a short period. It is due to the enhanced customer support system. You can get free support on the product if you buy any of the devices from Amazon. With that knowledge, you can now transform your business into a high performing enterprise.