7 Best Phones For 11 Year Olds in 2022 (First Phone)
Today, more and more kids are getting phones at a younger age. In some cases they're getting a mobile phone as young as 8; while other parents wait till their kids' 10th birthday to give them their first phone.
This article considers the perfect new phones for 11 year old kids. While the decision of when to give a child a phone is ultimately up to parents, there are a few factors to keep in mind when making that decision; here are a few good reasons why your child should get a phone at 11.
Being Able To Communicate With You While Out
An 11 year old can use a phone to call you in case they get lost, need help or just want to let you know that they're going to be home in an hour or two. It's also perfectly fine for your child to have a friend's number saved/ programmed into their phone, so they'll be able to communicate while out and about.
A Phone Can Help Your Child Stay Safe
Kids of this age are sometimes able to travel home by themselves, or if they have had an emergency, they can readily let you know. Kids younger than 10 or 11 are usually not allowed to go out alone for long hours, so usually they're under parental care most of the time (and may not need a phone in this case)
As kids get nearer to their teens, they venture out with friends more often and for longer. It makes sense then to get them mobile phones at this age.
Learning Purposes
All kids are curious by nature; some prefer hanging out with friends while some have more 'geeky' hobbies – reading up on the latest tech, or being interested in astronomy or robotics.
If you already know what your child's learning interests are, you can encourage him to soak up scientific info from reputed channels on Youtube or let him read eBooks that further increase his curiosity in the world of learning.
Getting Your 11 Year Old A Phone – Consider These Factors Before Purchasing
Battery Life
Kids are avid gaming enthusiasts and entertainment consumers. If you don't have a PlayStation or an Xbox at home, your kid will most probably fulfill his entertainment and gaming needs through his phone.
Heavy multimedia use requires a phone with a long-lasting battery; get a phone with at least a 3500 mAh battery.
Budget
It's true that you'd want to give your kid only the best, and that's good thinking but do consider a child's use of his first phone.
Some kids may not be as careful with their phones as required, maybe they drop it by mistake (as do adults and this can happen with everyone), but the thing is, if the child is not too concerned about keeping his phone safe from damage then you don't want to spend on a premium phone.
A good approach here is to buy mobile devices that are neither too expensive nor completely basic. Your kid should be able to use his phone like a regular user.
Durability
Don't go for phones with glass bodies, they're considered more fragile than metal body phones and could break more easily. Also look for phones that have toughness-certified OLEDs, so their screens don't shatter as easily when young kids drop them.
Parental Controls
Perhaps the most important factor to parents is to keep an eye on their child's phone.
This is because of obvious reasons: So the kids' time on the phone can be monitored, so they can't visit harmful websites or they limit their use to a couple of hours a day (especially with entertainment consumption) and they balance their life between studies, family and mobile use.
7 Cell Phone Options For Younger Kids
So you've decided on getting your 11 year old a new phone but are not sure what options would be better in terms of price, durability and battery. Here are 7 options that would be right for any 11 year old
Google Pixel 4a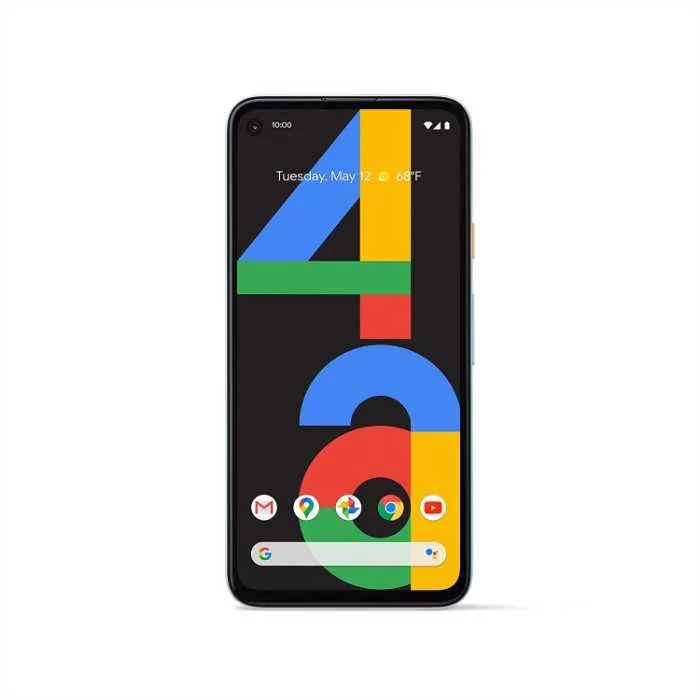 Priced at $499, the Google Pixel 4a would be a good first phone for your 11 year old. 
It comes equipped with a 5.6 inch display, an octa-core Snapdragon 670 processor, 4 GB of RAM, 64 GB of storage and a 3000 mAh battery (adaptive battery which learns what apps you use the most and optimizes battery usage so other apps can be stopped from running in the background. Gives you much more extended battery time).
The Pixel 4a has the cutting-edge face scanner which makes sure no one apart from you or your child can open the cell phone. It also comes with a Digital Wellbeing app which shows you the time you are spending on each app and on your phone as a whole; this helps you balance your phone use.
iPhone SE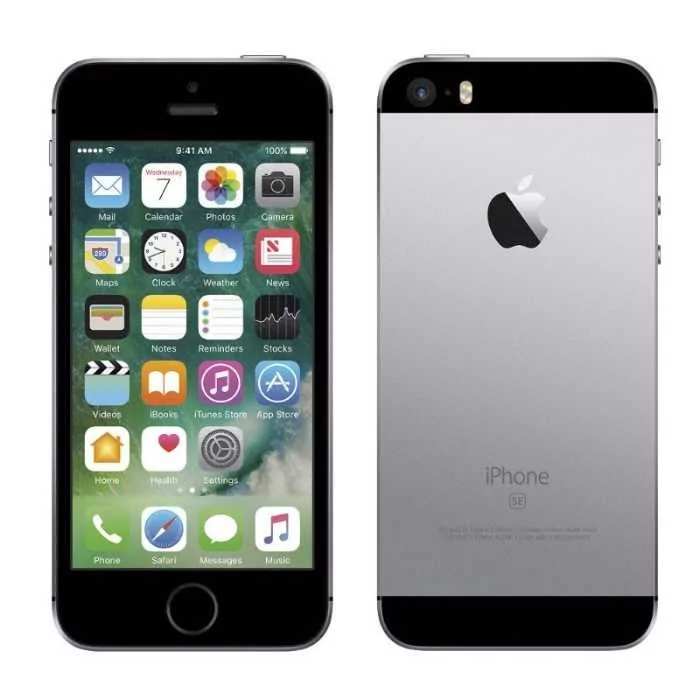 The iPhone SE is a slightly older phone from Apple so it's been reduced in price – that's a good thing, since newer iPhone models are premium priced.
You do have to listen to your child as well, and if he or she wants an iPhone, the iPhone SE could be a reasonable option.
It has an incredible camera that takes great photos and the battery will last a whole day for sure. The SE comes with a 12 megapixel rear facing camera, 1.2 megapixel front-facing camera and a 4 inch display making this Apple phone the perfect size for smaller hands.
As a parent, you can access the iOS 15 screen time controls if you have an iPhone as well and regulate your kid's phone use; the mobile phone is designed with the latest iOS system and its memory can be increased up to 256 GB with a memory card.
Apple is known to make the best phones keeping security in mind (compared to other phones).
Motorola Moto G5S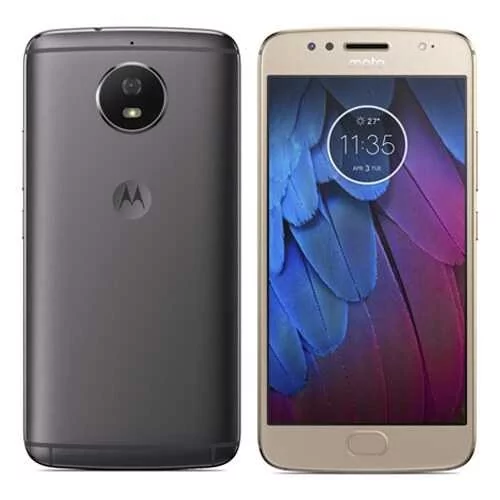 If you want to get an even lower priced phone for your 11 year old, then the Motorola Moto G5S Plus has a Snapdragon 625 2 GHz octa-core processor, 4 GB of RAM and 64 GB of storage. It also has two options – either 3GB or 4 GB of RAM.
The display is 5.5 inches and the camera is a dual 12 megapixel, 5 megapixel. The battery life doesn't last as long as others but for this price range it's an excellent deal.
This Motorola mobile phone has an excellent Digital Wellbeing app for comprehensive parental control. You can:
Control your child's access to apps
View the location of your child's device at all times
Set daily usage limits, monitor activity and remotely lock supervised devices.
Set filters and controls on what your child can watch or download.
Nokia 3310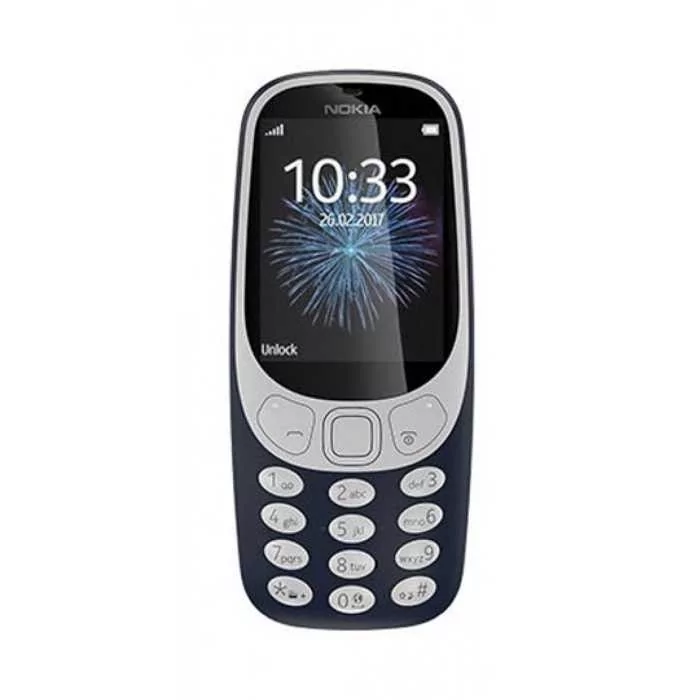 Great for your 11 year old who seems to be constantly dropping his phone, the Nokia 3310 would ensure he doesn't break it on the first go.
While it's not really tech savvy and has very little features (a basic phone), the phone is excellent for making calls and sending texts. It also has surprisingly long battery life – one charge lasts for weeks.
The downside is that the phone only has 2G connectivity, which means internet browsing would be really quite slow (if it's even possible with this phone). And on this front, there are a few, key security features missing from the Nokia 3310.
There's no fingerprint scanner so your child's data may be less secure, although if you think your child mainly needs it for calls and texts rather than media consumption then this would be a very affordable choice.
Samsung J3 2017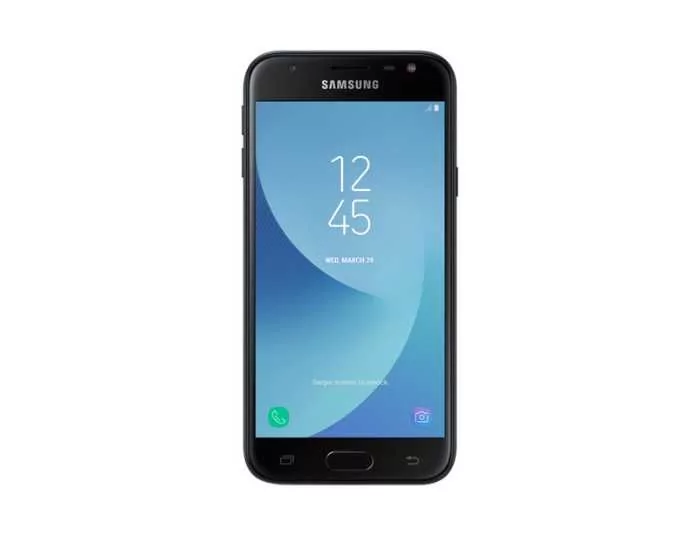 The Samsung J3 2017 has an excellent camera (5 MP) and comes with a 5 inch display, 1 GB of RAM and 8 GB of storage. One downside is that the battery doesn't last long at all – you would want to charge it up about every 2 days.
The best thing about Samsung phones (considering kids) is their Kids Mode App – which ensures that your kid is using the phone in a safe and secure way. The Kids Mode App allows a child with a new phone a simpler interface so that the child easily gets the hang of it.
It is an affordable phone, costing $129 on Amazon which makes this phone one of the best value for money options out there and would be great for any 11 year old.
Nokia 6.1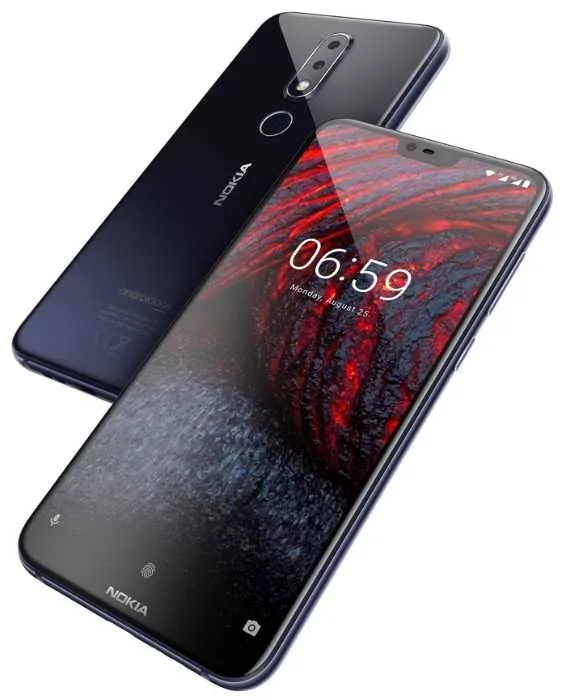 For about $250 you can get your 11 year old the Nokia 6.1 – with this phone they would be able to take decent photos with its dual lens Zeiss optics, it also comes equipped with a 16 megapixel rear facing camera and 8 MP front-facing camera. The display is 5.5 inches and for this price range, the quality of the camera is superb.
The battery life is about a day so it's definitely not as good as others out there (but will be enough for gaming on a single charge per day) and Nokia has a reputation for great build quality and this phone would be perfect to take photos, call people and text.
Samsung Galaxy A21s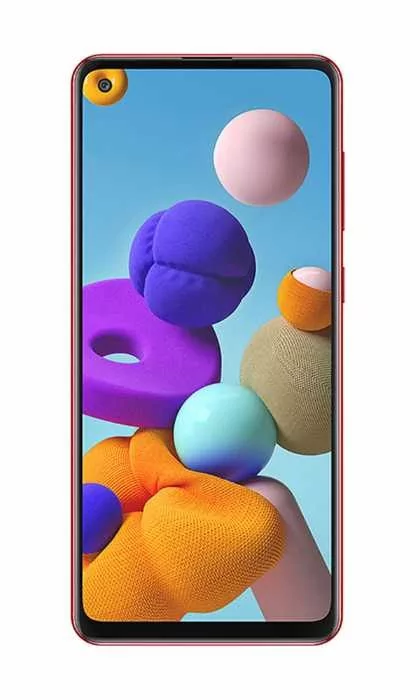 The brand new Samsung Galaxy A21s is a great phone for kids still in school. Generally, we recommend keeping kids under 13 on phones with smaller displays, and the A21s has an excellent 6.4 inch display with this particular phone model.
Samsung's newest addition to its Galaxy family, this smartphone comes equipped with AI technology which recognizes your face and unlocks the phone for you.
This is particularly useful if your child loses their phone often, or just won't bother with a passcode, so they get access to their phone faster.
The 6GB of RAM means it's got enough power to be able to have multiple apps open at once without running out of memory; this also means that most new mobile games will work perfectly on the Samsung A21s.
Samsung's pre-installed Digital Wellbeing app is a great way to monitor and control your child's activity online, and to track his phone in real-time.
Is It OK For An 11 Year Old To Have A Phone?
Generally it is completely all right for an 11 year old to have a phone. With today's connected society, and kids this age out with their friends, you don't want your kid to be stuck in an emergency and not being able to call you.
Safety concerns
One of the biggest reasons behind children getting phones is for safety purposes. It's hard to argue this point; after all, your child needs to be able to contact you if something happens (e.g., they get lost).
Whilst kids are pretty clever these days and will know how to make use of technology, they don't always think of the dangers.
For example, it's very tempting for a child to share personal information with their friends online – which is fine if you know and trust those friends, but not so good if you don't.
In order to protect your 11 year old from putting themselves at risk, they need an adult there to make sure they're not giving out too much information online or talking to strangers.
What age is appropriate?
The answer to this really depends on the child, but in general terms kids under 11 are not mature enough to handle a phone. In fact, some parents prefer waiting until their child is 12 before making that decision (though that's not to say that 11 year olds can't get a phone).
If you're thinking of giving your child a mobile for the first time, think about whether they are responsible enough. If they are carefree and impulsive, they might be better off waiting until they are 12 or even 13 before getting their own phone.