I guess you might have heard about the Lifeline Program in the USA. The program aims at helping poor Americans to get cheap phones and affordable cell phone plans through specific companies. Assist Wireless entered the Lifeline market place recently. It came with cheap Assist wireless compatible phones and plans.
Currently, Assist Wireless offers its services in Minnesota, Arkansas, Maryland, Missouri, and Oklahoma. They are likely going to expand to other states of the USA with time. Compared to other Lifeline Program providers, Assist Wireless seems to be the cheapest. The lifeline phones are free in Maryland and Arkansas states.
Just like the other Lifeline providers, Assist Wireless requires you to come with documents showing that you qualify for the program. You must be benefiting from other government aids to be eligible for the free government phones. The plans are very cheap. In Oklahoma, you can get $1 per month.
What Plans Can I get from Assist Wireless?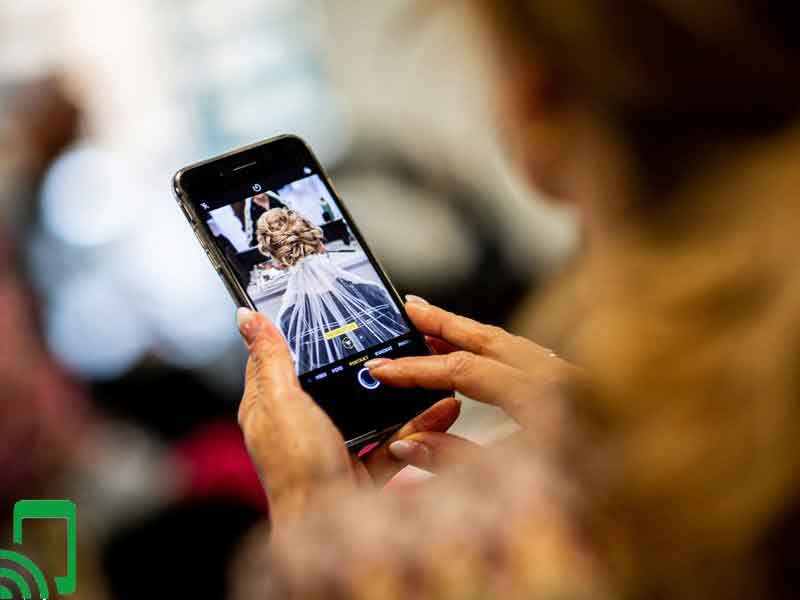 The company offers a variety of data, SMS, and text plans to the citizens of the states it is covering. The government compensates them for the discounts they give to the Lifeline customers each month.
In Arkansas, Maryland, Missouri, and Minnesota, you can get a variety of plans. They have two distinct plans they are offering namely Free Plan 1 and Free Plan 2. For the Free Plan 1, you can get 1000 minutes of voice calls, texts, and 500 MB data.
Recommended Article:
How to Replace A Qlink Wireless Lost Phone
Best 10 SafeLink Compatible Phones
15 Best Assurance wireless compatible phones 
For the Free Plan 2, you can get 1000 minutes of talk and 500 texts. The plan does not have data bundles. Those that do not bother about the internet prefer it. After all, not everyone depends on the internet for his or her daily activities.
Oklahoma Tribal plans include Free Plan, $1 Plan, and $5 Plan. The Free Plan includes unlimited minutes, unlimited texts, and 4GB data. The $1 Plan includes 4.5 GB data, unlimited texts, and unlimited voice calls. The $5 Plan has unlimited minutes, unlimited SMS, and 5.0 GB data.
Oklahoma has Non-Tribal plans that include Free Plan, $1 plan, $6 Plan, and $10 Plan. The Free Plan has 1000 minutes for voice calls, 50 MB data, and 500 texts. The $1 plan has 100 minutes, 500 MB data, and unlimited SMS. The $10 plan has 1000 minutes, unlimited texts, and 1 GB data.
In addition to the above plans, Assist Wireless has other Top-up Plans available in all states. They include Top-up Plan #1, Top Up plan #2, and Top Up plan #3. The Top-up Plan $1 gives you 100MB data at $4. The Top-Up plan #2 gives you 500 MB data for $12, while Top-up Plan #3 offers 1 GB data for $15.
How Do I Qualify for Assist Wireless?
If you want to benefit from the program, you must meet the following requirements.
You must be participating in another Federal assistance program such as Food Stamps, and Medicaid, or
Have an income at or below 135%-150%, which is the poverty level by the United States government.
What Are the 7 Best Assist Wireless Compatible Phones?
If you have been wondering which phones are the best for Assist Wireless, then relax. The phones include the following.
1. Samsung Galaxy A10 A105M
The phone has 32 GB of storage memory. You can save whatever you value most without depleting the storage space. Movies and music videos can fit here in large numbers. The phone is like a disc on the go. You can connect the phone to your computer and watch movies on your computer monitor.
The beautiful phone has dual SIM slots. Insert whichever SIM card you feel the best for you and enjoy all the services you think matters to you. However, the carrier must support the GSM network for you to benefit from their services.
The phone's screen is large. It has a 6.2 "screen. Moreover, the cameras are fantastic. The front camera is 5MP, while the back camera is 13 MP.
PROS
Large storage space
High-resolution cameras
Easy to operate
Has an elegant design
Large screen
2. Google – Pixel 3a XL
Google – Pixel 3a XL has 64GB internal memory. You can save many files, such as movies, images, and documents. You can save the longest videos you may wish, even if it means series, save as much as you may want to. The phone is open to all compatible networks.
You can use it with Verizon, Sprint, or T-Mobile. Enjoy carrier services of your choice without limitations. The phone has a durable battery that charges very fast. A 15-minute charge can give a seven hours connection.
The phone's camera has HDR+, and night sight for photo taking when there is darkness. Besides, the phone supports Google Assistant that can tell you who is calling even without checking. The feature is important to those with poor vision.
PROS
Not locked
Large ROM
Fast charge
Quality camera
Easy to operate
3. LG G4 H810
The phone has 32 GB of internal storage memory, where you can save as many files as possible. It is very conducive for students doing their research as they can do their studies without storage issues to their data. Moreover, the phone supports 4G LTE GSM networks.
Furthermore, the phone is unlocked. You can use it with any network provider of your choice. You can enjoy mobile plans across different carriers. The phone has a 5.5-inch screen.
You can view videos and photographs without struggling to capture the details. LG G4 H810 has high-resolution cameras. It has 16 MP back and 8 MP front cameras. You can take high-quality photographs and save for future reference.
PROS
It has high-resolution cameras
Has a large screen
Large internal storage space
It is open to all compatible networks
It is easy to use
4. HTC Desire 626s
Offer
HTC Desire has 5" HD display large enough for movies and photograph viewing. Again, the texts displayed on the screen are lovely. You do not struggle with reading SMS or documents.
The phone is open to all compatible networks. Moreover, it is GSM enabled. Besides, the phone has high-resolution cameras. You can take amazing photos and even print them if you so wish.
Interestingly, the phone can give you the surrounding weather conditions. It helps you plan your day's activities and ensure that everything goes well. Using the phone, farmers can know when to plant, when to spray farm chemicals and when to harvest. Apart from weather updates, the phone gives you other upgrades such as sports news.
PROS
Ability to give the weather forecast
High-resolution cameras
Has large HD screen
Open to all carriers
It has high processing speed
LG K51 Unlocked Smartphone has 64GB internal memory. Buy the phone and enjoy downloading and listening to numerous music on the go. Connect the phone to loudspeakers via the 3mm jack cable and enjoy heavy bass.
The phone is open to any network. You can use it with Sprint, T-Mobile, and Verizon Wireless. The freedom to swap SIM cards helps you maximize cellular offers from different carriers. You can use a particular network for data and use another one for calls or texts.
The phone operates on Android 9.0 and has a Octa-core (4×2.3 GHz Cortex-A53 & 4×1.8 GHz Cortex-A53) processor and 3 GB RAM. The combination delivers mind-blowing results when instructed to perform a specific task. It loads web pages with lightning speeds when on a steady network.
PROS
Large ROM
Has fast processor
Open to all networks
Elegant design
Easy to use
6. Unihertz Jelly Pro
The phone operates on Android 7 Nougat. So far, it is probably the smallest smartphone in the world. It is ideal for seniors since they do not like carrying large phones. Again, many women may find this phone attractive.
Unihertz Jelly Pro has 2 GB RAM that ensures faster phone performance when in operation. Again, the 16 GB internal memory is ideal for many files, such as music and video storage.
The battery is not that strong as it can go for hours but not for a day. It has a 950mAh battery. However, you can give it a power bank back up. The back camera has a high resolution. It has 8 MP while the front camera has 2 MP.
PROS
Large storage space
Small and light to carry around
High-resolution back camera
Easy to use
Has FM radio
7. Xiaomi Redmi Note 9 Pro
If you have been looking for a phone to buy for your senior, then Xiaomi Redmi Note 9 can serve you right. The phone is GSM enabled and has a Bluetooth feature. You can even connect to Bluetooth devices, and stream music right to your ears. The phone has a magic sound.
You can adjust sound settings and hide your identity from your callers. Put the voice of a child, woman, or man. The battery has a long standby time; however, when continuously used, the battery may not last. The phone is open to any network. You can use any carrier of your choice. You will never stick to Verizon alone.
PROS
Open to all networks
Easy to operate
Magic sound feature
Has strong Bluetooth connectivity
Bottom Line
Assist Wireless has entered the market of the Lifeline Program with thunder. Looking at the plans, this is the company to subscribe to phone services. If you are looking forward to registering with the Lifeline Program, then consider assist wireless for your mobile data, texts, and voice call minutes, and you will never regret it. Getting monthly plans for as low as $1 is a privilege you should never let go away. Moreover, their phones are easy to operate.