The 8 Best Cheap Capture Cards for Switch
If you want to capture high definition or standard data from PS4, Xbox one or Wii like devices then you need a capture card. A capture card is an input device used to convert gameplay signals to digital data that can be uploaded to the internet. It helps game lovers capture and save their favorite games. These capture cards provide best facility for live streaming and if you wish to transform your old sources of movies like DVDs into HD format.
Some of its main features include recording high paced games at up to 120fps, recording screen and webcam simultaneously. With a capture card and other accessories like HDMI cable, it's possible to stream, capture and share your entire game. There are three most popular cheap capture cards for switch developers: Elgato, AVerMedia and Roxio.
Some of the few most popular cards from Elgato are HD60 Pro, HD60 S, and HD 60. Aver media is Elgato's main competitor and it offers a series of popular capture cards like Live Gamer Extreme, Aver Capture HD and C985. Lastly, we have Roxio that develops various budget friendly capture cards for users. They also provide efficient customer service along with better software compatibility with each product. So many companies are developing advanced capture cards and there are various types of cheap capture cards for switch, how do you choose the right one? Below is a research finding of some of the best budget capture cards. For as low as $100 you can get a capture card for your gaming needs.
How a capture card for switch works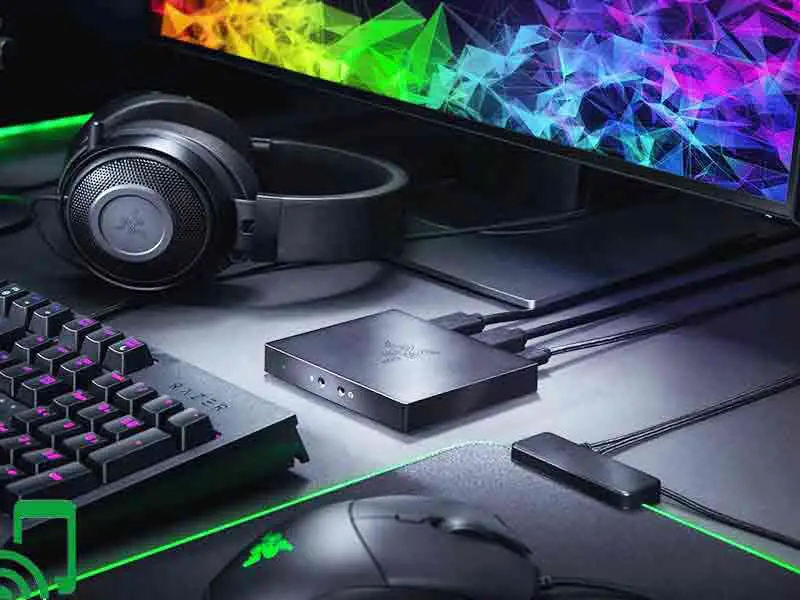 A capture card acts like an input data receiver. When a user is working on two PCs where one is used to play games and another for streaming, the capture card is connected on the stream PC. GPU of gaming PC will continuously transfer data to this capture card.
This signal is captured, recorded and encoded as per need and finally, it can be uploaded to sites like twitch or YouTube. Few capture cards are designed with an inbuilt encoder, so they perform functions same as a CPU at the time of streaming.
You can connect your Game capture card to the game console with the help of HDMI connection. Even videos can be passed to TV set via HDMI port and this HDMI cable is usually included in your box. Below is a list if connection and system requirements: USB cable, 2 HDMI cables, the console, a PC with i7 core processor and solid data uploading speed is also necessary.
The best Budget Capture Card must be compatible with several hardware factors like storage space, memory and speed etc. It is also essential to buy capture cards from trusted manufacturers that also provide help and support via tutorials, customer support services and user manuals. This will help users to address various issues on practical grounds.
Why would you need a capture card for switch?
Many users are still confused about whether they need a capture card or not. Here are a few reasons why you may need one especially if you are a game lover or content creator. The benefits listed below can help you make the right decision.
It assists in high quality data streaming with video qualities of up to 1080P at 60 fps. Do your creativity justice and show off your skills with a capture card that contains all amazing features that are mostly needed by all gamers to capture HD content.
With this device, you need to mess up very less with the setup and it does not need any additional hardware arrangement to work.
It helps users in easy management and creation of video clip library even on externa storage as it supports USB flash drives of up to 32GB and hard drives of up to 2TB.
Streaming that is supported by capture cards are lag free and are produced at very high quality so that the viewers can always stay satisfied.
If you wish to stand out among other streamers, capture cards provide you with the opportunity to use custom overlays for streaming. This simply adds a brand value to your content.
The 8 best capture cards for switch
1) Elgato HD60 S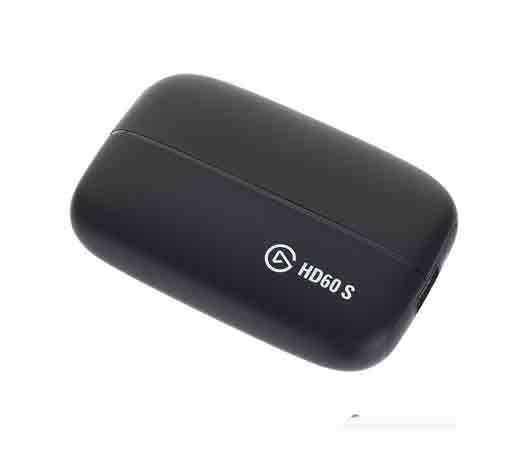 With HD60 S, enjoy finest gaming moments as you continuously evolve your content. With a LED status strip, HD60 S outperforms in appearance alone. The stunning 1080P 60 quality leaves you with no doubt with your video quality outputs HD60 S features a reliable high performance USB 3.0 connection to bring instant game-view to an eternal capturing solutions for the first time.
PROS
Instant recording
Has a live commentary
Flashback recording feature
CONS
2) AverMedia 2 Plus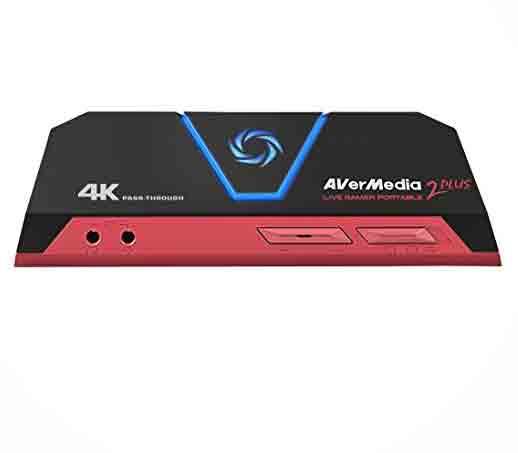 Enjoy lag-less 4Kp60 video with LGP2 plus integrated pass through feature and still recording amazing game plays at full HD 60 fps. The LGP 2 plus works right out the box. Unlike other video capture solutions, the LGP 2 uses the latest UVC technology.
This means that everything you need is already on your MAC or PC. It works with applications such as X split, streamlines or OBS giving you access to powerful tools to produce content
PROS
Third party support
Simple plug and play technology
Has PC-free mode
CONS
Screen tearing / color artifacts galore
3) Elgata Game Capture HD60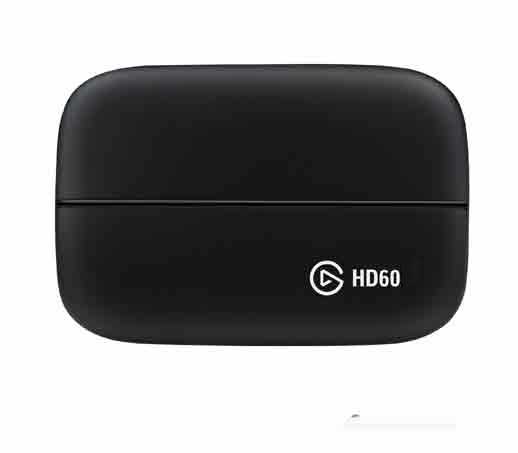 Record your X box, PlayStation or Nintendo game-play with flawless 1080p quality at 60fps. Do your creativity justice  Upload content you are proud of a matte-black exterior and an LED status strip make HD60 a stick yet unassuming match for any setup HD60 is a surefire capture solution having produced millions of uploads since its inception. Countless content creators have dubbed HD60 the go-to device for top quality capture.
PROS
Powerful recording
Powerful creation
Built-in live commentary feature
CONS
4) Avermedia Live Gamer HD 2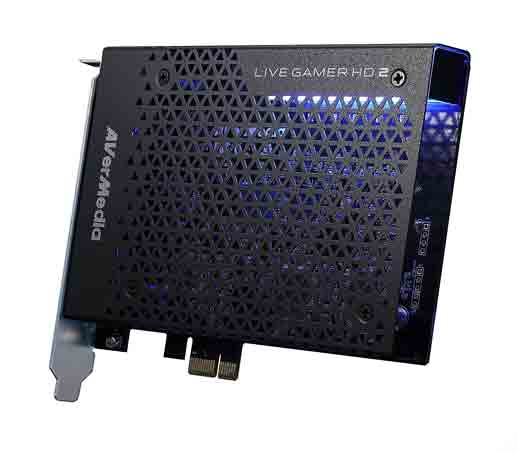 Stream and record Xbox, PlayStation, Wii U or Nintendo Switch and PC Gameplay in full HD 1080p 60fps. It has a multi-card support that allows you to use up to 4 cards on your gaming PC. Live Gamer HD2 works with applications such as XSplit, Streamlabs or OBS, giving you access to powerful tools to produce content. LGHD 2 does not require any driver installation.
PROS
Flexible audio connections
Driver-free setup
Has Plug and play support
CONS
Screen tearing/ color artifacts galore
5) MiraBox Capture Card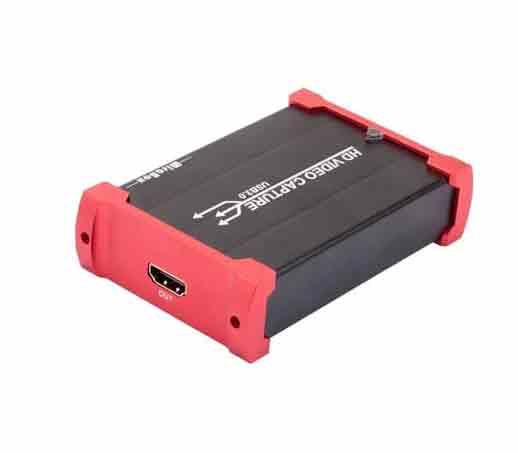 The Mirabox capture card is a 1080P HDMI capture device. The HD video card can support HDCP 1080P with 60fps.It is very suitable to use it for game live streaming. Enjoy faster data transmission with USB 3.0.There is zero latency when you use the HDMI loop-out port that is very useful when you are making a game live streaming.
PROS
Stronger compatibility
Plug and play
No need to install driver
Faster data transmission
CONS
Poor quality audio and video
6) Agptek Game Video Capture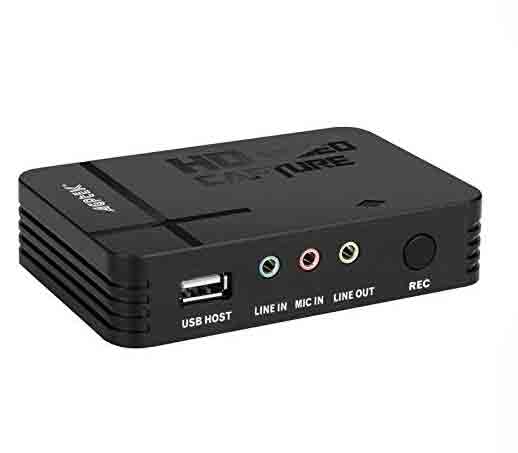 This card can capture 30fps at 1080P resolution via HDMI and 480P via YPbr input. It is only compatible with external storage devices and cannot be used for live streaming. This capture card can have a microphone to add external commentary when playing games, but it doesn't record party chat.
It has a portable design that enables you to carry it out of your room and share the gameplay with your friends anywhere. It can record Xbox 360, Xbox one, PS4/3, Wii U, Nintendo switch and more.
PROS
It is portable
Plug and play device
Supports USB device storage
CONS
Cannot be used for live streaming
7) HornetTek HDMI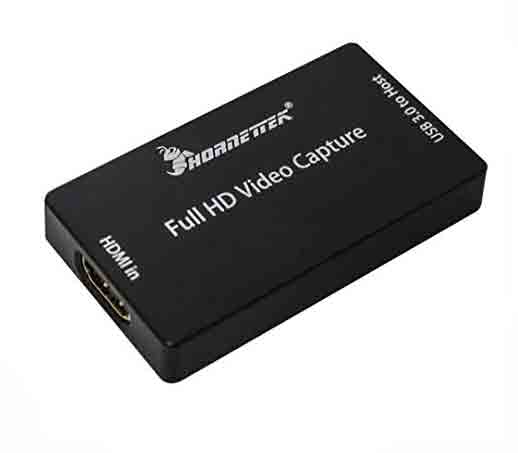 Capture video and audio from HDMI sources such as video display or camera sources. It captures resolutions up to 1080p at 60 frames per second. It interfaces with multiple third-party applications and it is compatible with direct show on Windows, Videos 4Linux on Linux, Quick time on MacOS. It sources power from USB port, no external power supply is required.
PROS
Uncompressed video capture
Multiple third-party compatible
Does not require an external power supply
CONS
It does not support the new VLC version
8) ClearClick HD Capture Box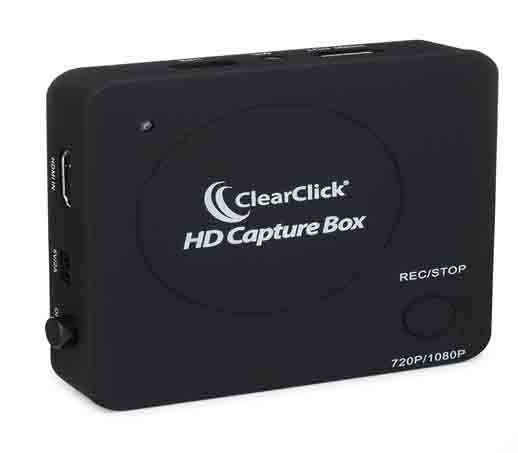 With this device you can easily record audio and videos from HDMI video sources. It also records from SD video sources such as VCR's, camcorders, DVD players as well as from older computers that have old style VGA video output ports. No computer is required as the device saves your videos in MP4 format onto a USB 3.0 flash drive or USB3.0 external hard drive. Maximum recording resolution of 1080P or 30fps.
PROS
Plays back recorded videos from device
USB cable and power adapter included
Comes with a remote control
CONS
Fails to record on a 2TB NFTS format
Bottom Line
If you are going to buy a capture card for the first time, you need to follow few expert guidelines to invest your money on the right hardware. You may need to look out for one that is pocket-friendly in terms of price. Check out one with good video quality as this is a very important aspect of the card. The capture card has all you're gaming and streaming needs covered.