The 7 Best Cell Phone That Only Makes Calls
Back in the days, a mobile phone was solely for communication purposes only but in the 21st century, mobile phones operate with superior technologies and have various features that you will love. Currently, with your phone, you can access the internet, take photos and videos, check out your e-mails and other features that can enjoy. Let's come to think of it what if you just want a cell phone that only makes calls?
You might be wondering where on earth you can get these cell phones in the market with the latest smartphones flooding. Currently, various stores offer such a cell phone for its existing customers so that they will meet your needs. Finding a cell phone without internet capability can be a strenuous job and such phones are suitable for seniors and especially the children as they can access inappropriate content. Also, once you purchase such phones you can opt for services from the top mobile carriers in the US and get the mobile plans at an affordable price.
Also, you can get such phones for 10 years-old as it will limit your child's exposure to the internet and your child won't be addicted to the cell phone. Some of the phones are offered by some of the top mobile carriers such as Verizon, T-Mobile among others and you can specify mobile plans for more talk time. No need to worry about how you will get these cell phones as you are in the right place as I will guide you through the best cell phones that make calls all at an affordable price. Also, I shall provide you tips on how to get efficient cell phones to avoid getting duped. Read ahead to find out more.
Why do you opt for a basic phone for phone calls only?
There are various reasons why you can opt for a smartphone in place for cell phones that only make calls as the phones have limited features. Here are a few features on why you can buy the cell phones that support phone calls only.
i) Cost
The phone helps you with the cost that you may incur on your mobile phone plan as the is limited to certain features. Also, you can save a few bucks as the phone doesn't come with features such as camera, internet capabilities, and social media among others.
ii) An emergency phone
You can get these phones for emergency use and limited communication. A phone for making calls is suitable in case you need help as all the other features in a smartphone will be useless.
iii) Simplicity
If you live a simple life then this phone is the right phone. Sometimes navigating around the phone and the complex menu, a basic phone is a good choice. The phone comes with basic controls, bigger buttons for easy handling and a few functions.
iv) A kid's phone
The cell phone without a camera or internet that prevents your child from the threats on the internet. Also, the phone can help you cut costs on your mobile plans that you may incur and also the child might pay for while accessing the internet.
v) For a senior
The basic phone is ideal if your parent or relatives is uncomfortable with tech. The basic phone comes with a large, visible keypad and you can navigate around easily. It doesn't come with complex menus.
Top 7 cell phones for making phone calls
After extensive research on the phones available in the market, below is a list of top seven cell phones that only makes calls with each having a detailed review?
1) LG Xpression 2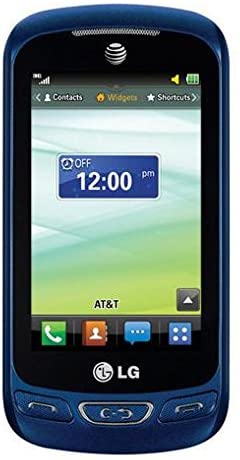 It comes with a touch and vibrant touchscreen that responds quickly and accurately to your fingers allowing you to access your favorite and frequently used features. It comes out with a slide-out QWERTY that allows swift, easy messaging with drop-down convenience and quick access keys.
The phone lets you capture every moment of your adventure as it comes with a camera and camcorder that has a zoom feature. Also, the camera comes with Night Mode that lets you capture every memory even during the night. It comes with a music player so you can enjoy your favorite music as you take a walk while heading to work or home.
PROS
A slide-out keyboard
Music player
A 3" display
2MP camera
Multiple languages capability
CONS
It's locked to AT&T
2) GreatCall Lively Flip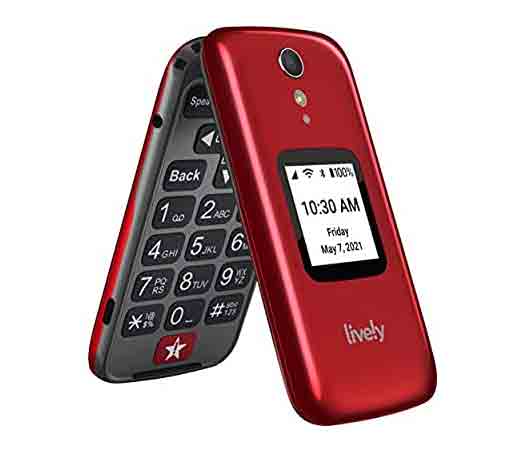 The phone comes with big buttons and legible numbers making your dialing effortless and you can contact anyone easily. It comes with simple "yes" and "no" menu buttons make navigation even easier and you can navigate around easily.
You can activate with GreatCall and you keep your current phone number and you get to choose a plan by phone or on the GreatCall website to connect on Greatcall's network. It comes with a powerful speaker that ensures you get every information for every conversation that will be loud and clear.
Stay connected to your friends and family anytime anywhere as the phone comes with a long-lasting battery so you don't have to worry about running out of power.
PROS
Long-lasting battery
Powerful speaker
Button for emergency
Large screen and big buttons
Reading magnifier with LED flashlight
CONS
Locked to Great call
3) Alcatel Cingular Flip 2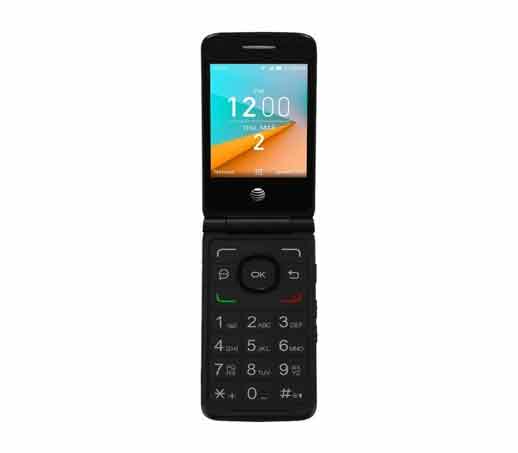 The device is GSM unlocked and will only work on any GSM network with a Nano size SIM. The device works with various network frequencies and you can enjoy a smooth network coverage. It comes with a battery size is 1350mAh that a stand-by time of eight hours of streaming at 4G LTE speeds before you recharge the battery.
It comes with a large display that has an easy to navigate menus so you won't experience any difficulties. Also, it has large, visible buttons making your dialing experience smooth.
PROS
A large display
Unlocked to GSM networks
Support various network frequencies
Large buttons
Easy to navigate
CONS
It doesn't work with CDMA networks
4) Ushining 3G Unlocked Senior Flip Phone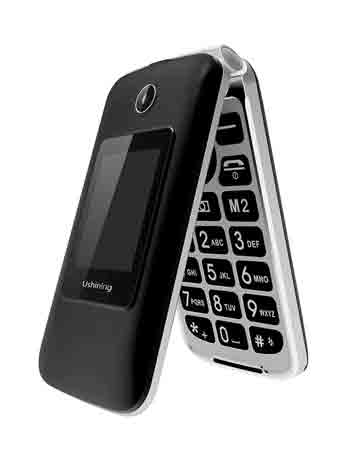 It has a classic design that allows you to flip it to answer calls or hang up. It comes with a big volume or easy hearing and with a simple operating system easy to use. It comes with big buttons for easy dialing so that you can dial the number fast and talk to them instantly.
It comes with a durable battery of 1200mAh giving you 200 hrs of standby and 300 minutes for the voice call. It comes with a 2.8″ HD main display and 1.77″ external screen that has big fonts and icons for easy navigation and viewing. It comes integrated with Bluetooth and an enhanced rear camera and a free quick charging dock.
PROS
Big buttons and icons
An HD screen
A free charging dock
Classic flip design
Long-life battery
CONS
A bulky charging dock
5) Nokia 3310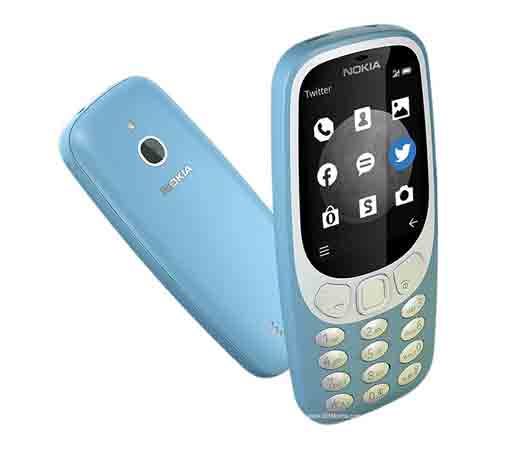 It comes in four fresh colors all with a sleek, silver-colored keypad. It has a solid body with a tactile matte finish that ensures quality at your touch. You can play the legendary Snake as it's got an update and its fun to play on a colored screen.
You stay updated with all the news on the internet may it be on Twiter and Facebook as it comes with 3G connectivity. It has an exceptionally long battery life so that you can stay connected with your family and friends. You can pair it with other devices as it comes with Bluetooth 2.1 so you can transfer data easily.
PROS
A long-life battery
3G connectivity
Colorful design
Bluetooth
A headphone jack
CONS
It doesn't work with CDMA networks
6) Alcatel Quick Flip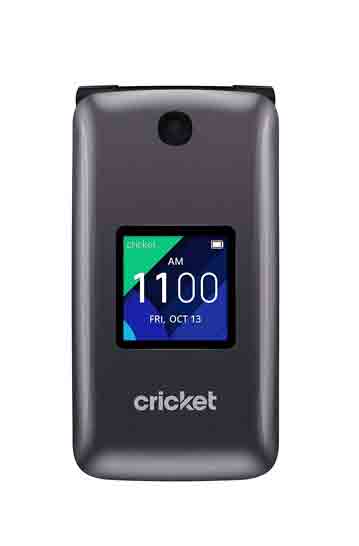 The flip phone comes with a large display so that you don't have to strain while you are navigating around. It comes with big buttons with a legible digit so making your calling and texting experience smooth. It has an external screen so that you can see if any notifications pop-up and also you can also check the time.
The device works with various GSM networks and various network frequencies are supported thus you can enjoy smooth network coverage.
PROS
A long-life battery
A loud rear speaker
Good call quality
Unlocked to all GSM networks
MP3 works perfectly
CONS
Weak phone vibration
7) BLU Tank II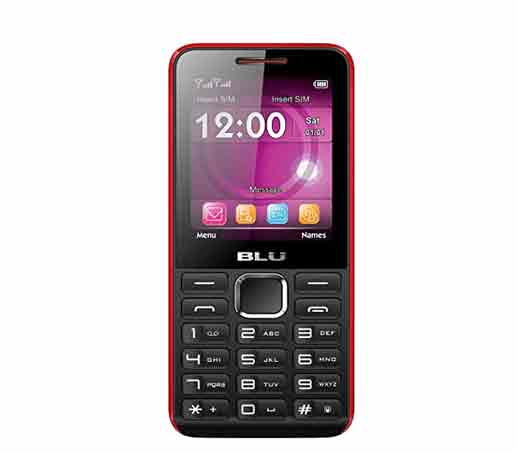 To finish off is the BLU Tank II. it comes with a 2.4" TFT screen display so that you don't have to strain much while navigating around. It comes with a VGA camera that comes with an LED flash and video recording so that you keep your memories.
It comes with a long lasting battery of 1900mAh so that you can stay connected with your family and friends. It has a Bluetooth 3.0 so you can share files and documents and a 3.5mm audio jack. You can increase the internal storage up to 32GB with the MicroSD slot.
PROS
Audible ringtone
Long-lasting battery
Unlocked
Dual-SIM
A MicroUSB slot
CONS
Echo in earpiece
Bottom Line
From the article above you have seen the various cell phones that only make calls and it can save you a lot both money-wise and time. Also, the cell phone without internet capabilities is ideal as it keeps your child away from accessing the internet to avoid cases such as cyber bullying, inappropriate content among others.
I highly recommend you get these devices from Amazon as it among the top-leading online store in the world. At Amazon, you can get these products delivered in time at your doorstep at a low shipping fee and you can get a significant discount on the phones. You can get the Jitterbug phone plans at Verizon that you get at an affordable price. Feel free to leave your opinion in the comment section below.