If you are planning to get the latest smartphone in the market you can agree with some of the flagship smartphones aren't less than 1000 buck of which can be a burden to our pockets. Due to the advancement of technology, there have been a lot of smartphones in the market operating with different technologies. If you have plans of getting the ideal smartphone at a cost-friendly price with superior features and you love Android, then you are in the right place. Today, I'll take you through the best budget Android phones in the market.
Though the options for Android phones can be overwhelming, there are several options that you will love. The unique thing about Android devices is that you get to enjoy the various applications in the Play-Store all for free though some have monthly charges. The Android OS has a super user-friendly User Interface that you can navigate around easily without many strains. Since the Android Smartphones operate on various technologies you can check them out and compare and you can easily choose the one that suits your needs.
The top mobile companies that offer Android smartphones include; Samsung, Motorola, LG, Xiaomi and many more. For instance, Samsung offers the best Cheap Android Phones Unlocked with superior features almost similar to some of their flagship phones. In this article, I have recommended the ideal mobile phones you can get and still you will save a few bucks. We have done extensive research on the phones you will see so that you can choose the best and everyone can get one that suits their needs. Read on
Why go for Android phones?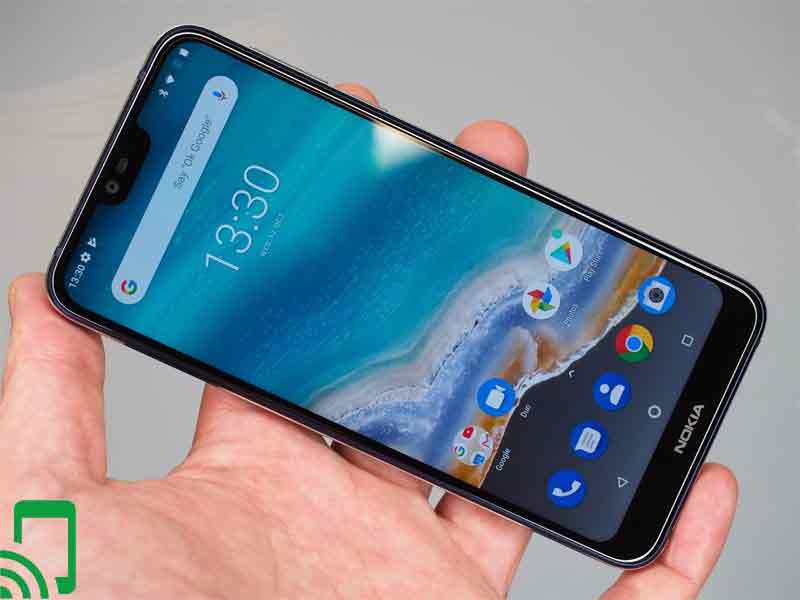 You are probably wondering why many individuals are opting for Android Smartphones, no need as I'll tell you why. The Android OS is quite versatile since it is available across various devices all at different price ranges. It offers an easy UI that you can navigate around easily and beautifully and you will be fond of it.
Since it is an open-source system, many mobile manufacturers can develop Android phones and some of the manufacturers include Nokia, LG, Google, Samsung, etc.
What are the factors to consider while buying an Android phone?
Though Android is versatile you need to beware of counterfeit smartphones and false advertisements that can lead you to buy a poor quality device. Below are some of the features you need to consider while getting your Android phone:
i) Manufacturer
Since Android is an open-source platform these give many companies to tweak it meet their needs. Some of them put overlays on top of the Android OS that slightly alters the user interface. I highly advise that you should operate the phone before you buy it so that you may be on the known on what you expect.
ii) Design
You need to be keen on how the phones are designed in the field of keyboard style, screen size, and screen resolution. Though various phones nowadays are touch some have the Qwerty keyboard so those with you check the one that suits you. Bigger displays mean a bigger phone and the good is that it can emulate the various features in a tablet.
iii) Mobile carrier
As we all know that the various mobile carriers operate on different technologies so you need to get the device that will work best with the mobile carrier that you desire.
iii) Camera
Most of the Android phone's camera has superb Megapixels between 12-16 megapixels that guarantee to capture crips images and high-quality videos. You need to check the one that comes with sophisticated features such as wide-angle lens, zoom lenses and so much more especially if you love photography.
iv) Software
Lastly, you need to check the software it operates on though the overall OS is Android. For instance, Samsung has its Android Skin "One UI" that aids in the use of your thumbs and controls large displays with one hand. The open-source nature allows various updates to be made and at times can be confusing and can easily have bugs.
Top 7 Android budget phones 2020
Offer
First up is the Moto G7. Currently, it has a rating of 4.3 out of five stars with 2,381 customer ratings hence it is a high-quality phone.  The phone has a solid build as both the glass front and back has a Gorilla Glass 3 protection. Also, the device is Splash resistant and it can survive any harsh conditions.
Enjoy an immersive 6.2" LTPS IPS LCD with a high resolution of 1080X2270 pixels so you can enjoy streaming your favorite TV shows with clear, crisp images and enhanced online gaming experience. The devices on Android 9.0 that works hand in hand with the Qualcomm Snapdragon 632 with the octa-core processor.
It has an internal storage of 64GB 4GB RAM so that you can store your files and documents. It has superior camera features as it has a dual rear camera of 12MP and 5Mp with exclusive features. Also, it has a selfie camera of 8MP capturing high-quality video calls and clear images.
Lastly, it comes with a fast-charging battery of 3000mAh so you can stay connected with your friends and families. Check out the link below for more information.
PROS
Ample storage
It runs on the latest Android version
Excellent camera features
A full display
Durable
Offer
Google is a well-established company in the world that offers the best services to its existing customers. Currently, it has a rating of 4.4 out of five stars with 2, 784 customer ratings thus is a high-performance smartphone.
Enjoy an immersive OLED touchscreen of 5.6" with high resolution of 441 PPI densities that's protected with Asahi Dragontrail Glass and an always-on display. With such high resolution, you can stream your favorite TV shows and enjoy an immersive online gaming experience.
The display is also efficient for viewing images, making it to be ranked among the best budget camera phones under 500. The device runs on Android Pie which is upgradeable to Android 10.0 with a Qualcomm Snapdragon 670 and an efficient octa-core processor.
It has a single 12.2MP rear camera that has a dual-LED flash, HDR and Panorama and a selfie camera of 8MP so that you can capture the special moments with your friends. You can store your photos and your documents on your phone as it comes with an internal storage of 64GB GB RAM.
Your phone stays secure as you can scan your fingerprint on the rear-mounted sensor so that you can only access it. Feel free to check out the link below for more information.
PROS
Ample storage
A full display
Fast battery charging
Proficient processors
Good stereo speakers
3) Nokia 7.2
Offer
Nokia is a well-established mobile company that produces high-quality smartphones for its existing customers. Though their phones used to run on Microsoft OS, they terminated their contract and shifted to Android and are gradually coming back to the top.
The Nokia 7.2 has a solid build as it both the front and back glass is made of Gorilla Glass 3 with a plastic frame thus can sustain many drops and remain new as it was bought. It has an IPS LCD 6.3″ screen with 400 PPI density so that you can enjoy clear images and videos and also comes with HDR10 protection.
The device runs on Android Pie that works hand in hand with the Android One so you can enjoy a beautiful UI and you get to access the various apps in the Playstore. The device has proficient processors allowing you to enjoy a smooth online gaming experience without the phone overheating causing you to lag amid an intense fight for instance in PUBG Mobile.
You capture the special moments in your adventure with the triple rear camera with sophisticated editing tools and bonus if you are a photographer. Also, it has a 20MP selfie camera that lets you capture clear selfies that you can share with your friends. Check out the link below for information.
PROS
The Android One is superb
High-quality video recording
Long-life battery
Ample storage
An immersive display
CONS
It doesn't record 1080p/30fps
4) Samsung Galaxy A50
As well know Samsung is among the top mobile companies in the world that offer top-notch mobile smartphones to its existing customers. The A-series is the latest release by the company to take over from the J series and truly they are among the best Android budget phones that you can get.
The A50 offers a variety of features that you will love and will meet your needs fully. Enjoy an immersive super AMOLED screen of 6.4" that has a high resolution of 1080 x 2340 pixels, protected with Gorilla Glass 3 so that your screen can stay secure.
With such resolution, you can stream your favorite movies at Netflix and you can enjoy a breathtaking online gaming experience. It has an efficient processor as it runs on Exynos 9610 with the octa-core CPU. The device provides you with ample storage of 64GB. Feel free to check out the link below for more information.
PROS
A long-lasting battery
A proficient processor
The camera captures clear images and photos
Suitable for gaming
Sleek design
5) Xiaomi Redmi Note 8 pro
Xiaomi is among the top upcoming Chinese mobile companies that develops top-notch smartphones for its customers. Currently, the Redmi Note 8 Pro has a rating of 4.6 out of five stars with 1,874 customer ratings hence it is not only a good android phone but can also serve as the best budget camera phone under 300.
It is a solid build and can survive under any harsh conditions as both the glass front and back is made of Corning Gorilla Glass 5. You get to enjoy a 6.53" display with high resolution with protection os 500 nits max brightness and HDR.
Also, you get to enjoy clear images and stream your favorite movie on Netflix. The device runs on Android Pie that is upgradeable to the Android 10.0 that works with the Mediatek Helio G90T with the octa-core processor to give a smooth mobile operation.
You can capture every moment of your adventure with the rear quad camera that has sophisticated features and a single selfie camera of 20MP. Check out the link below for more information.
PROS
Superior camera features
It supports USB PD charging
High-quality video recording
A long battery life
The processors are snappy and efficient
CONS
Average macro and ultra wide cameras
6) Samsung Galaxy A20s
Samsung Galaxy A20S w/Triple Cameras (32GB, 3GB RAM) 6.5" Display, Snapdragon 450, 4000mAh Battery,...
International Model - No Warranty in US. Compatible with Most GSM Carriers like T-Mobile, AT&T,...
RAM 3GB , ROM 32GB Internal Memory ; MicroSD (Up to 512GB), Android 9.0 (Pie), Qualcomm SDM450...
Main Rear Camera: 13.0 MP + 8.0 MP + 5.0 MP , F1.8 , F2.2 , F2.2 ; Front Camera: 8.0 MP , F2.0,...
Another top brand among the A-series is the Samsung Galaxy A20s. Currently, it has a rating of 4.3 out of five stars with 206 customer ratings thus an ideal pick. The A20s offers you a 6.5" capacitive touchscreen with a resolution of 720x 1560 pixels that allows you to stream your favorite show and enhanced gaming experience.
It has a proficient processor that runs smoothly with the One UI and Android Pie allowing you to have peaceful browsing experiences and gaming. The device proved you with ample storage of 64GB 4GB RAM so that you can keep tabs on your documents anywhere anytime.
It has a powerful camera, the triple rear camera of 13MP, 8MP, and 5Mp each with specific tasks and a single 8MP selfie camera. Feel free to check out the link below for more information.
PROS
Ample storage
Sleek design
It is compatible with various mobile carriers
A long-life battery
Superior camera features
7) BLU G9
Offer
BLU G9-6.3" HD+ Infinity Display Smartphone, 64GB+4GB RAM -Blue
6.3" HD+ Infinity Display with Curved Glass; Android 9 Pie
Dual Main Camera: 13MP + 2MP Depth Sensor with Flash and up to 52MP Super Zoom capability, Front...
64GB Internal Memory 4GB RAM and MicroSD up to 128GB, 2.0GHz Octacore MediaTek Helio P22+ AI...
To finish off is the Blu G9. Currently, it has a rating of 4.2 out of five stars with 1, 018 customer ratings thus it offers various things that you might love. It offers a 6.3" HD+ infinity display with a curved glass giving it a sleek design.
You can store your photos, documents, videos on the phone without running out of space as it has an internal storage of 64GB 4GB RAM. capture every moment of your adventure with the dual main camera 13MP+ 2MP with superior features that will aid in your photography and a single 13MP selfie camera.
It has an efficient processor that offers smooth web browsing experience and online gaming without overheating. It comes with a 4000mAh battery that you can quickly in case of an emergency. Lastly, you can keep your phone secure from intruders as it has an accurate fingerprint sensor. Check out the link below for more information.
PROS
Amole storage
Superior camera features
A long-lasting battery
An immersive display
Smooth web browsing experience
Bottom Line
One exciting thing about the Android device is that as you go shopping for a high-quality Android smartphone there various ideal Android budget phone retailing for truly discount price points. If you follow the factors one needs to consider and do your extensive research on the device you can get the best deal of the phone you desire.
I highly recommend you get the devices from Amazon as they deliver your products on time and at your doorstep at a low shipping fee, unlike other online retailers. I hope you get to choose the ideal Android budget phone from the guide above and will fully satisfy your needs. Feel free to leave your opinions in the comment section below.